Welcome to the captivating world of crochet baby girl blankets! As fellow crafting enthusiasts, we very well understand the joy of handcrafting unique treasures.
Crafting a crochet baby blanket is an act of love, creating cherished heirlooms that embrace little ones in comfort. If you think that making crochet blanket patterns can be tricky, don't worry. We've got you covered in this article, where we'll be sharing not one or two but forty free modern crochet baby girl blanket patterns. 
From elegantly simple designs to those with a touch of intricacy, with this guide, we promise that you'll get a pattern for every taste. With our yarn suggestions and beginner-friendly tips, we ensure that your creative journey is as smooth as your stitches. Let us unveil the magic within each stitch as we embark on this crochet adventure together.
Is Crocheting Baby Girl Blankets Worth it?
Handmade items hold a special place in our hearts. Talking about crochet baby blankets, they are not just delightful projects; they're also quick, easy to create, and perfect for both honing your crochet skills and showering your love on those adorable bundles of joy.
The magic of crochet blankets lies not only in their ability to keep our babies warm and cozy but also in the heartfelt effort poured into their creation.
These blankets, often cherished as family heirlooms, have the power to bring generations together. Whether you're gifting them to charities or to friends and family, your thoughtfully crafted blankets will wrap the little ones in a cocoon of comfort, becoming cherished companions throughout their early years.
How to Crochet a Baby's Blanket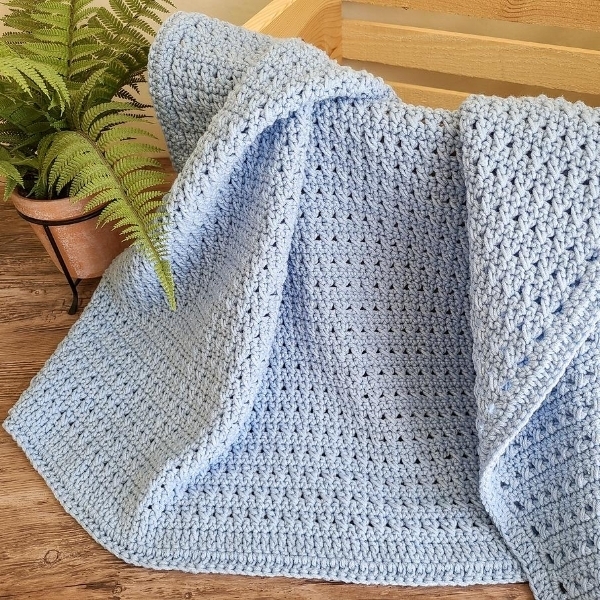 Crafting a crochet baby blanket is a rewarding endeavor, especially for those advancing in their crochet journey. The steps might vary slightly depending on the pattern, but the general process remains consistent.
Gather Supplies: Begin by sourcing the essentials – yarn, a crochet hook, scissors, and a yarn needle.
Start with a Slip Knot: Create a slip knot and crochet your starting row with chain stitches.
First Row: Follow the pattern's instructions for crocheting the first row.
Work in Rows: Continue working in rows, following the pattern's stitch instructions, until your blanket reaches the desired size.
Finish and Secure: Cut the yarn, pull it through the last loop, and weave in the ends to secure them.
Add a Border (Optional): You can enhance your project by adding a beautiful border to complete the look.
Block Your Blanket (Optional): For straightened edges, consider blocking your blanket using techniques like steaming, wet blocking, or spray blocking.
Designing Your Own Pattern
Are you ready to infuse your creativity into your crochet baby blanket? Designing your own pattern can be incredibly satisfying. Whether you're envisioning unique stitch combinations or exploring new border patterns, the possibilities are endless. If you need inspiration, resources like different crochet stitches and border patterns can guide you toward creating your personalized masterpiece.
Free Crochet Baby Blanket Patterns
Our collection of free baby blanket patterns is both diverse as well as exciting. From simple designs perfect for beginners to more intricate motifs that bring a touch of elegance, we've curated patterns to suit every crocheter's skill level and style preference.
Easy Baby Blanket Ideas for Beginners
Crocheting a baby blanket doesn't have to be complicated. We've curated a collection of patterns that combine simple stitches and beginner techniques to add a touch of elegance to any crib or nursery armchair. From the versatile Join-As-You-Go Hexagon Blanket to the charming Modern Crochet Granny Stitch Blanket, these projects offer you a perfect blend of simplicity and sophistication.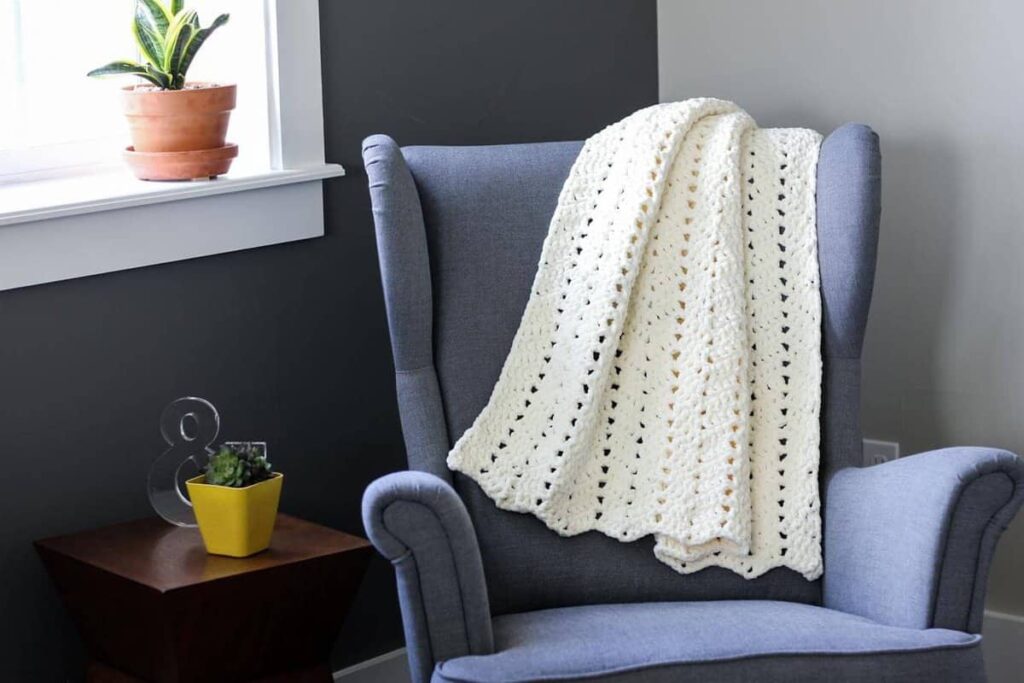 When you're short of time but still want to create a beautiful gift, the Chunky Baby Blanket is your go-to. This pattern offers a plush texture that's both cozy and quick to make. The chunky yarn adds an extra layer of warmth, making it perfect for those chilly days.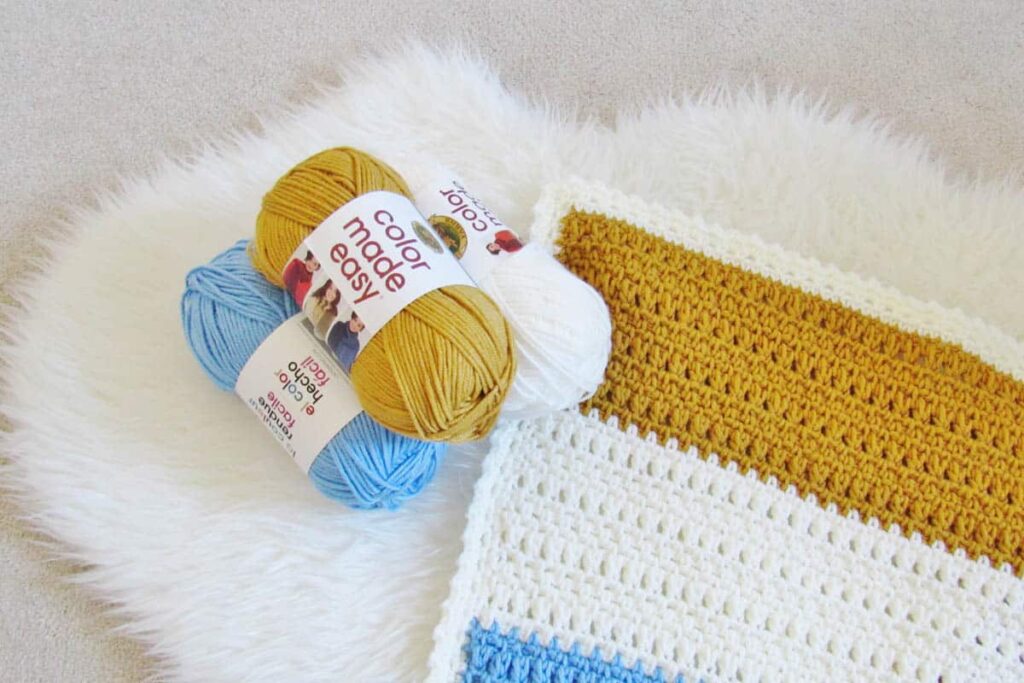 Inject a playful vibe into your crochet projects with the Color Block Modern Blanket. Its repetitive pattern is suitable for advanced beginners, creating a captivating visual effect. Children will love the vibrant colors and soft texture of this blanket, making it a wonderful addition to any nursery.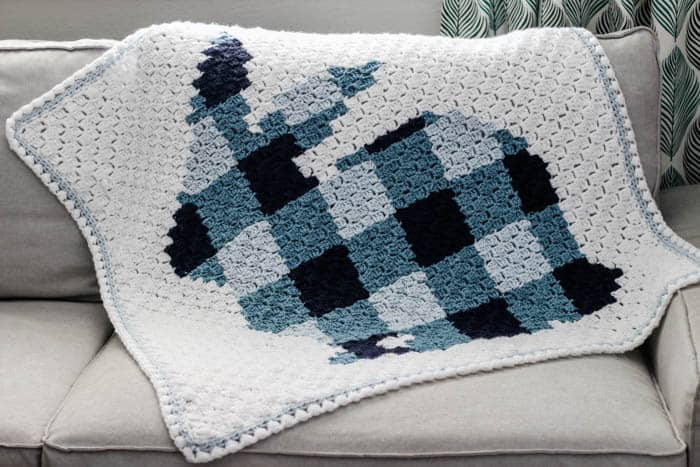 You can add a timeless touch to your baby's space with the Corner-to-Corner Bunny Blanket. The corner-to-corner (C2C) technique creates an adorable bunny motif that children will cherish. Whether you're a C2C expert or a newbie, this pattern is a delightful choice.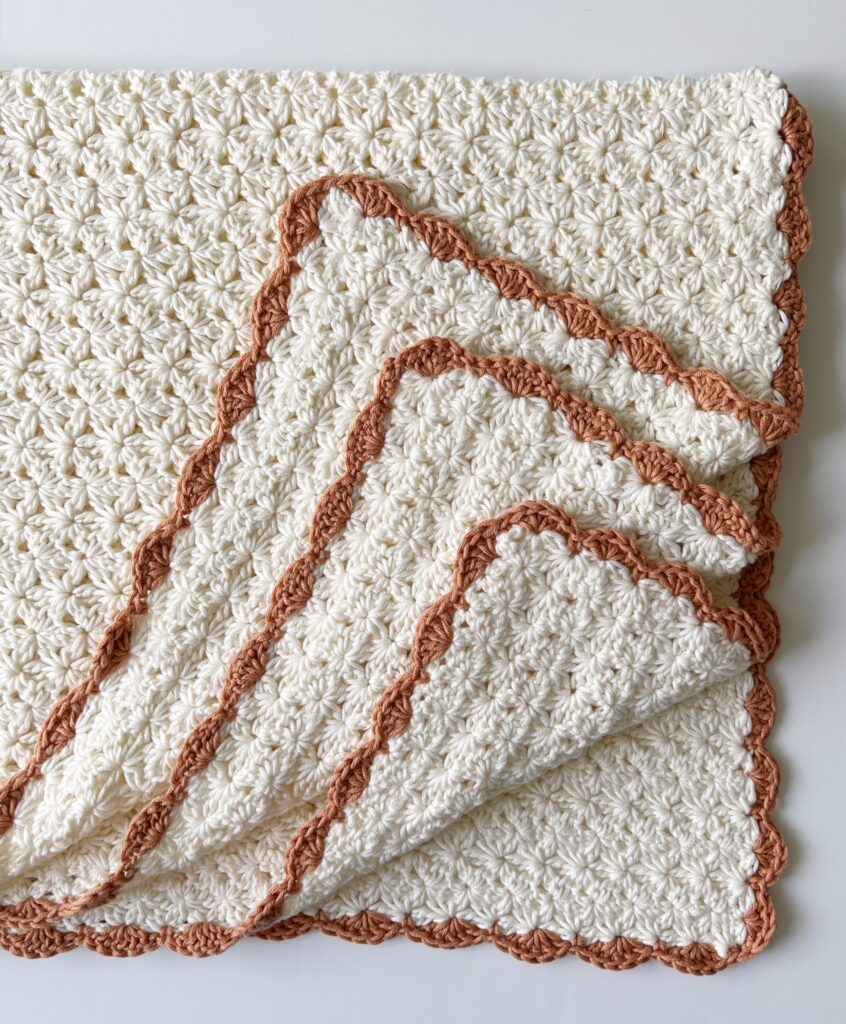 If you're someone who's seeking eye-catching stitch patterns and unexpected details, this Ruffle-Edged Blanket is a must-try. The combination of textured stitches and a ruffled border adds a unique touch of elegance. Create a blanket that's not only warm but also visually appealing.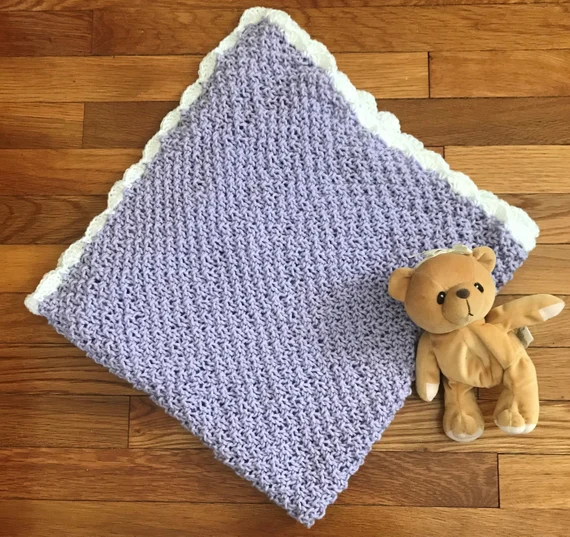 You'll be able to transport your nursery back in time with this Vintage-Inspired Blanket. This pattern features a variety of textured stitches, including post stitches, shells, puff stitches, and cross stitches. The result is a delicate and intricate design that exudes charm and nostalgia.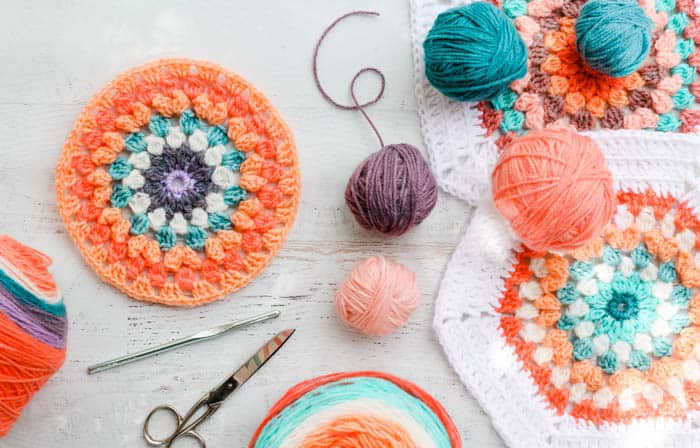 Embrace a retro aesthetic with this Floral Blanket. Each hexagon in this one is worked separately, allowing you to construct a blanket in just the right size for your little one. The burst of colors and the charm of granny squares come together to create a captivating and joyful piece.
Here's a chance to unleash your creativity with this blanket made from Hexagons. This versatile pattern lets you play with colors and arrangements to create a truly unique masterpiece. Crochet in short sessions or immerse yourself in longer crafting sessions – the choice is yours.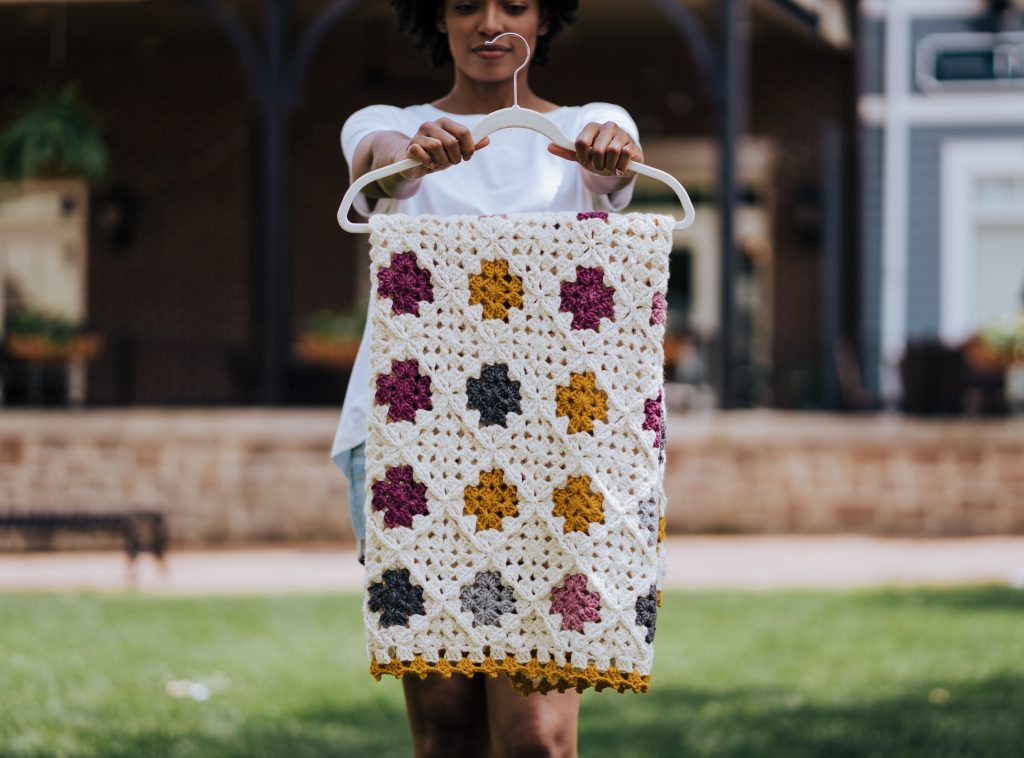 You can easily elevate the classic granny square with this modern granny motif baby afghan. The sleek squares in this pattern offer a contemporary twist on a beloved technique. The join-as-you-go method simplifies the process, resulting in a blanket that's both stylish and practical.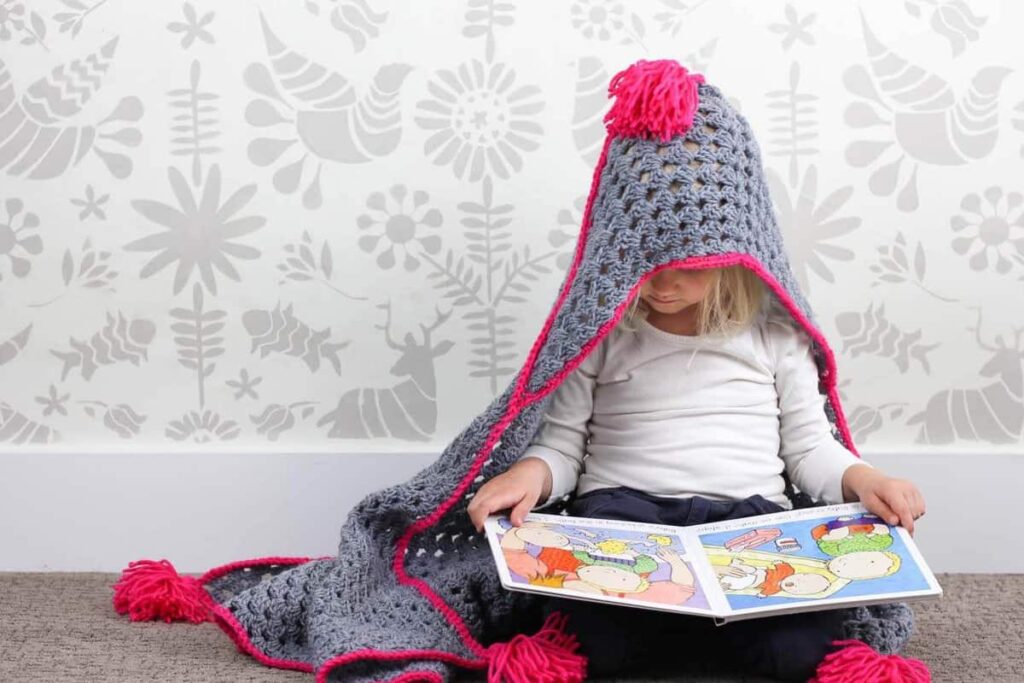 With this hooded blanket for babies, you can easily combine coziness and functionality. This soft, hooded blanket is perfect for keeping your little one snug during outdoor adventures or chilly nights. The added tassels provide a playful touch that your baby will love.
Moving one step ahead from the classic hooded afghan, you can spark your child's imagination with the Panda Hooded Baby Afghan. While too thick for infants, it's a charming gift for toddlers. Let them embrace their inner panda as they explore and snuggle in this cute and functional blanket.
Blanket Patterns Using Variegated Yarn
Variegated yarns, or in simple words, yarns with multiple color dyes, are really versatile, especially when it comes to baby blankets; use these free crochet baby blanket patterns to design lovely and cozy gifts for your little ones.
Dive into the world of color with this Colorful Ripple Blanket. The popular ripple stitch creates waves of changing hues, resulting in a mesmerizing visual effect. This blanket will capture your baby's attention and brighten up the nursery.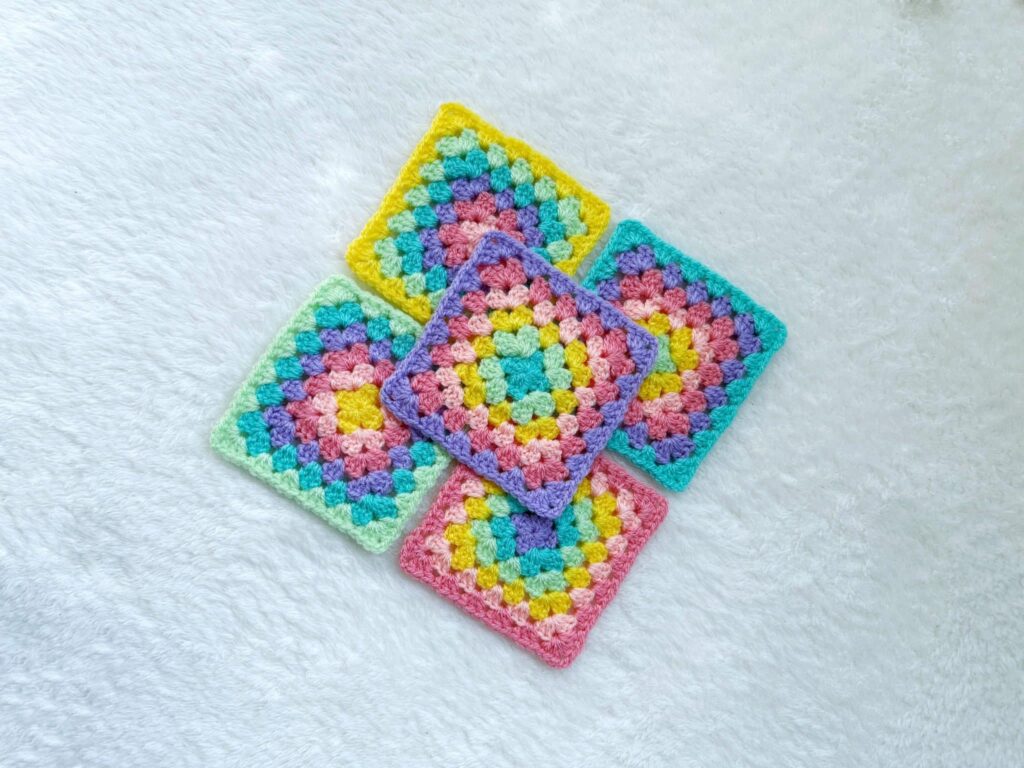 Combining the charm of granny squares with the vibrancy of variegated yarn, you'll get to this  Rainbow Granny Square Blanket. Watch as your squares come to life in a burst of colors, creating a cheerful and delightful blanket for your little ones.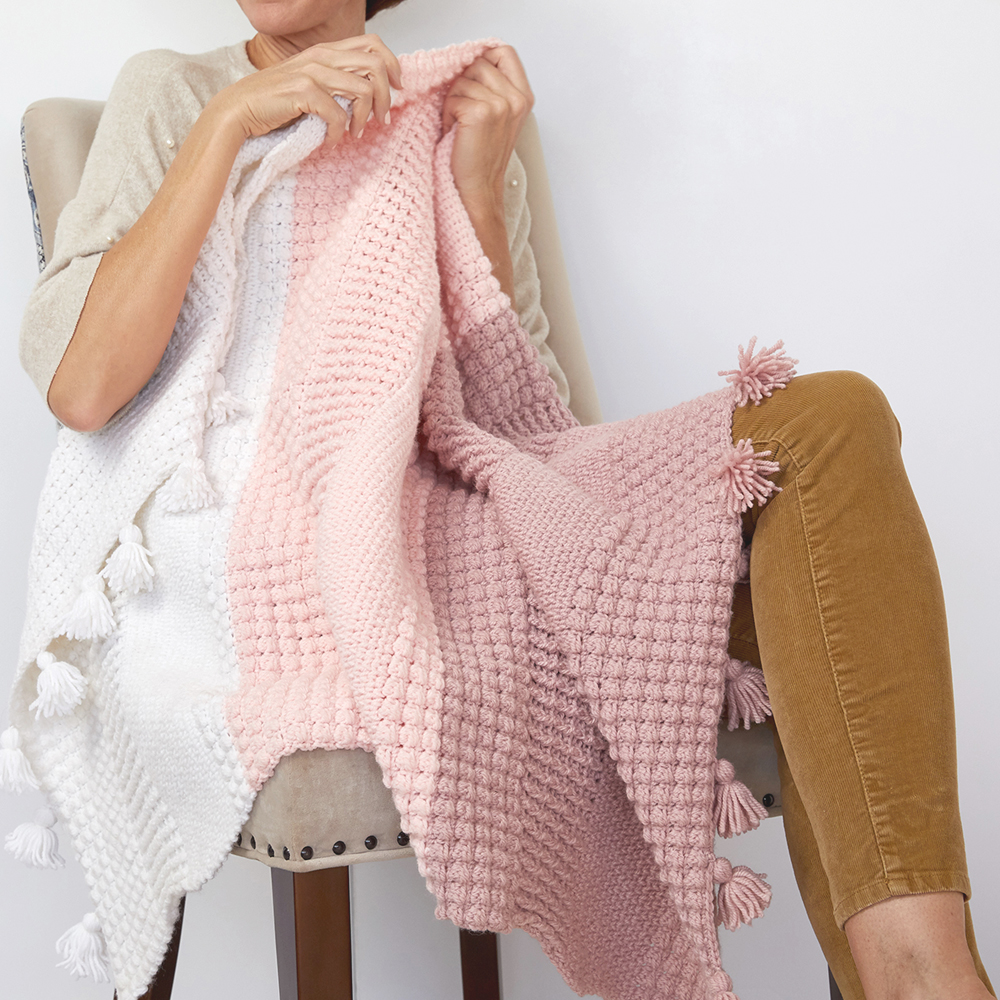 Highlight the gradient beauty of ombre yarn with this Ombre Textured Baby Blanket. This free pattern showcases the transitions between colors, adding depth and sophistication to your creation. The textured design brings an extra layer of coziness to the blanket.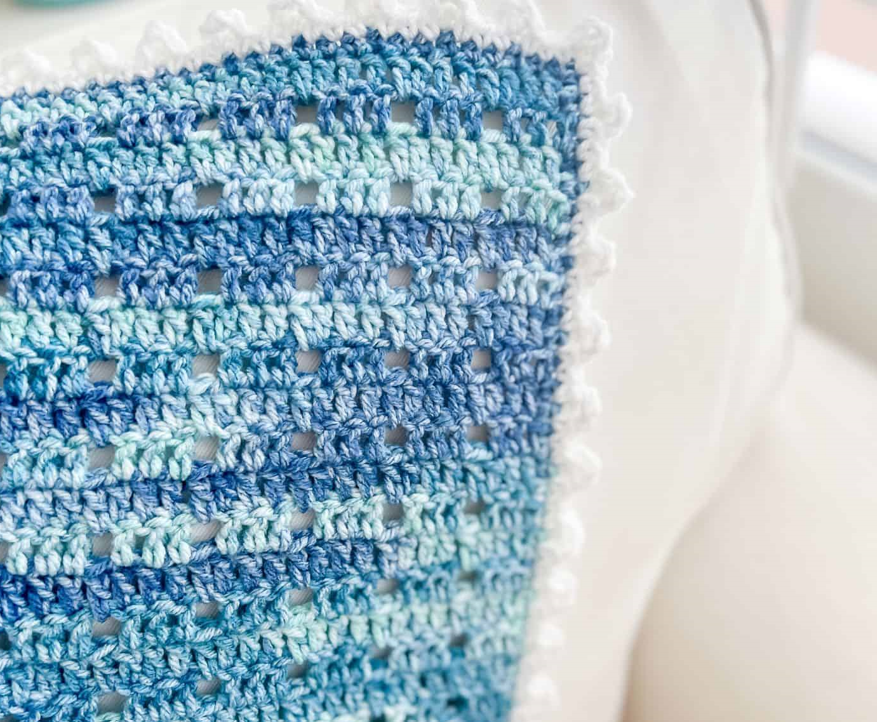 Transport your baby to a world of blue hues with this beautiful free baby blanket pattern. The soothing shades of blue create a calming atmosphere, making it perfect for naptime or playtime. The repetitive patterns ensure a relaxing and enjoyable crochet experience.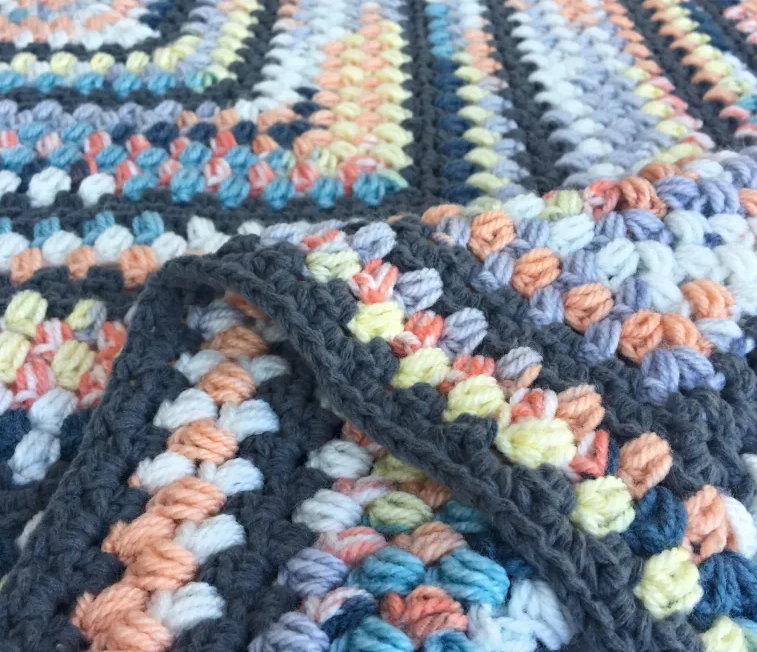 Play with colors and textures in this Spill the Beans Baby Blanket. Using variegated yarn along with a complementary solid color, you'll create a dynamic and visually exciting blanket. The pattern is simple yet produces a captivating result that's perfect for kids.
Chunky and Cozy Blanket Patterns
Combine warmth and style with these chunky and cozy blanket patterns that have a thick texture and own a great degree of sphere to provide personalization and antiquity.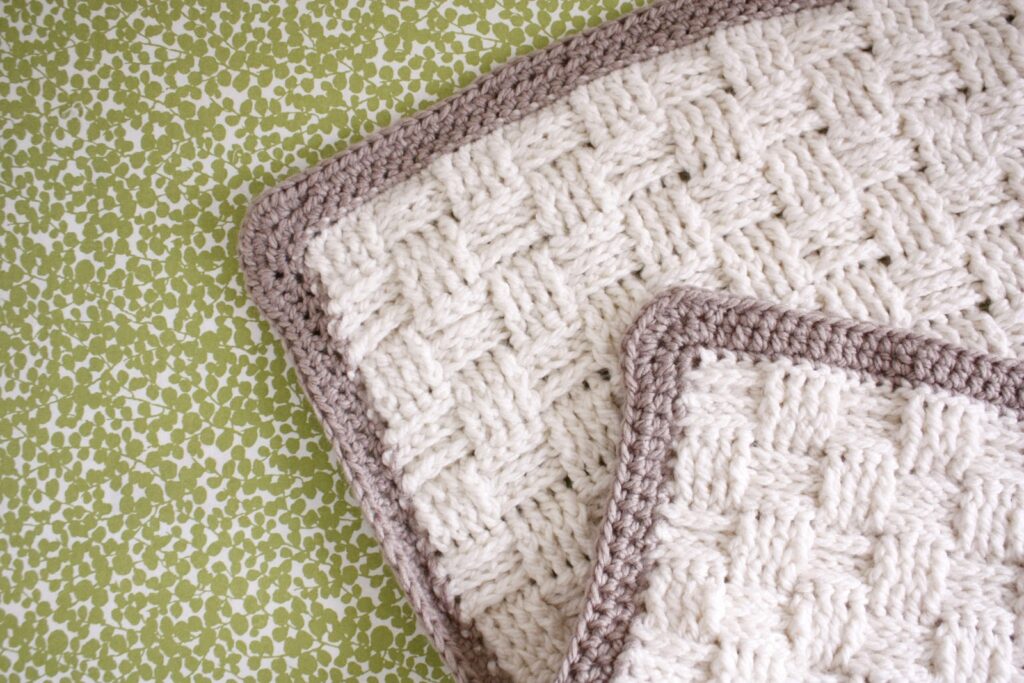 Experience the comfort of the Bulky Basketweave Blanket. The basketweave stitch shines in bulky yarn, creating a textured and inviting blanket. Wrap yourself and your baby in the luxurious feel of this pattern.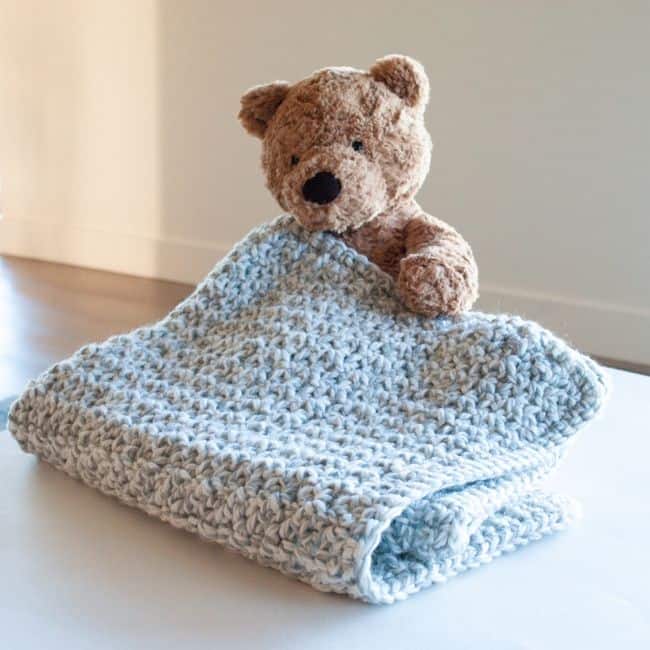 Step into the world of cables with the Thick and Quick Cabled Blanket. The chunky twist adds an extra layer of coziness to this pattern. The result is a blanket that's not only fashionable but also incredibly snuggly.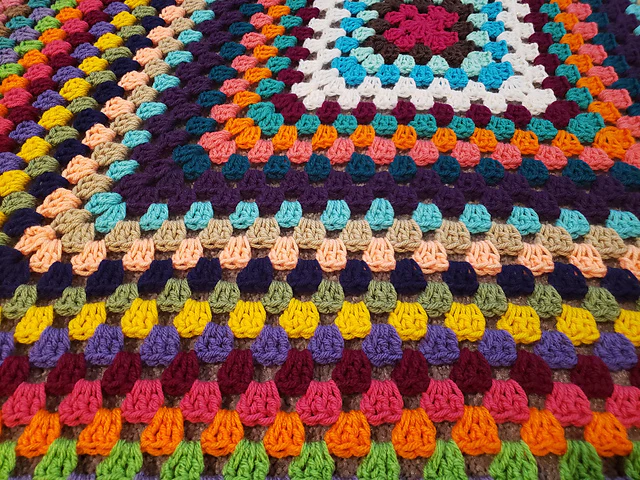 Supersize the classic granny square with this Giant Granny Square Blanket. Crocheting with super bulky yarn creates a plush and inviting blanket that's perfect for cuddling with your baby. The oversized squares add a modern twist to a timeless technique.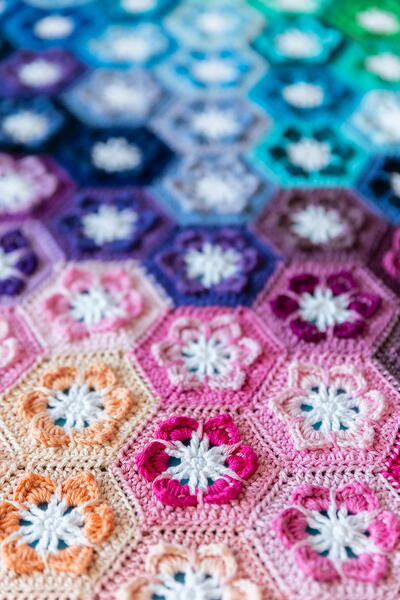 Embark on a Tunisian crochet adventure with this Lily Blanket. The pattern incorporates a Gingham pattern with two colors and a join-as-you-go technique. The end result is a soft and snuggly masterpiece that your little princess will adore.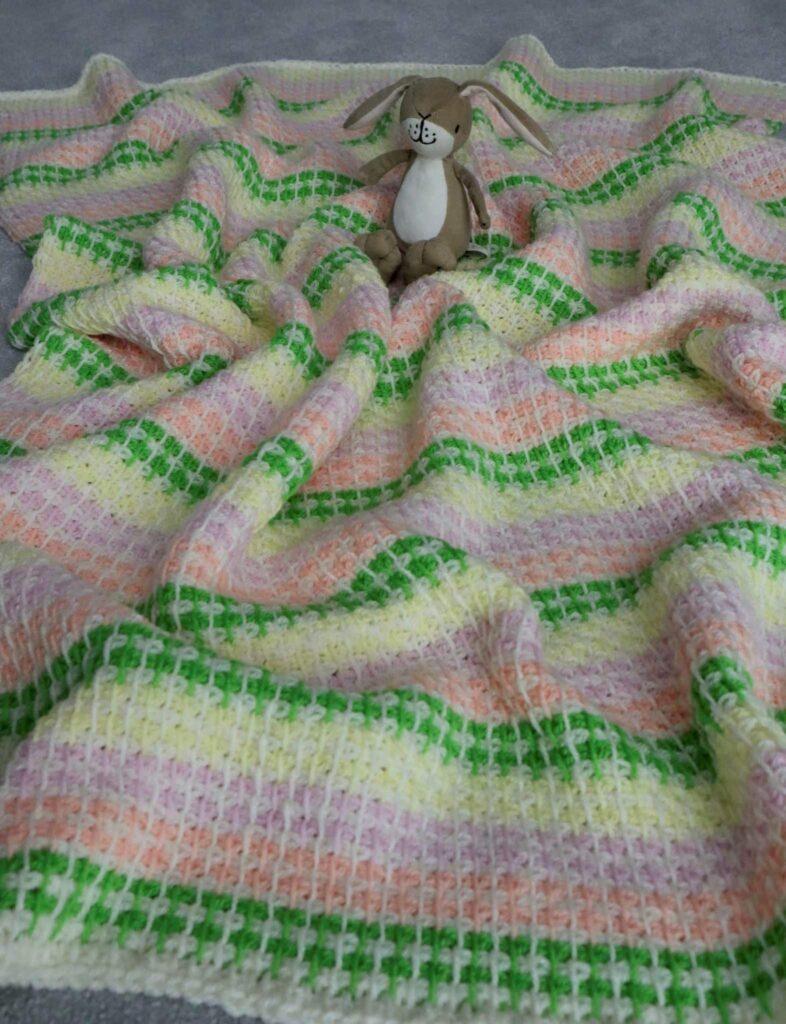 Add a pop of color to your baby's world with this Pastel Perfect Crochet Baby Girl Blanket. This vibrant blanket is perfect for outdoor strolls or car rides, keeping your little one cozy and playful. The easy and repetitive pattern lets you adjust the size as your baby grows.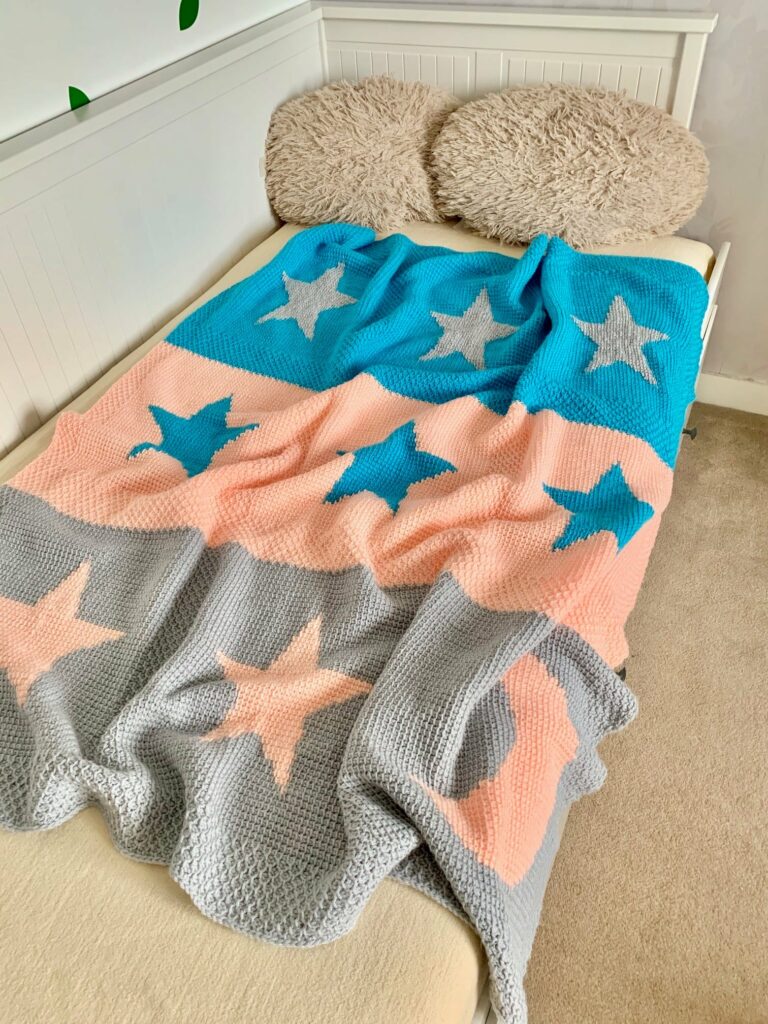 Create a celestial masterpiece with the Moon and Stars Tunisian Baby Blanket. Alternate between forward and backward passes in Tunisian crochet to craft a beautiful and dreamy blanket. The result is a piece that's as captivating as the night sky.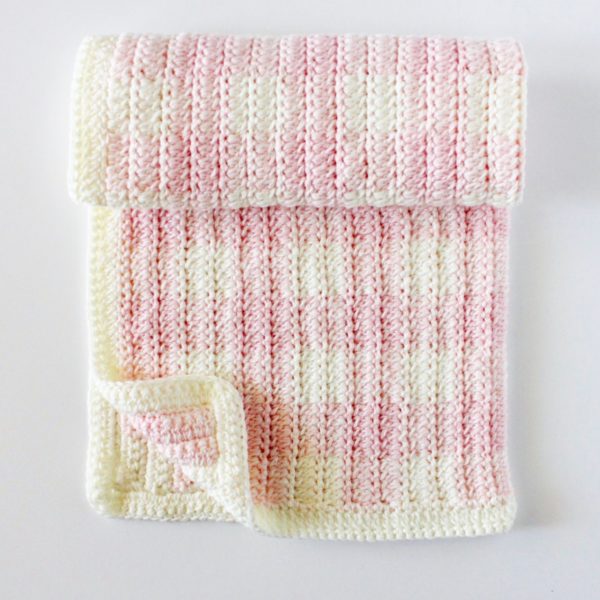 Embrace the softness and charm of the Light Pink Baby Blanket. This delicate shade is a favorite among little princesses. Crocheting this blanket is a joy, and the end result is a cozy masterpiece that your baby will adore.
Textured Elegance: Raised Stitch Blanket Patterns
Elevate your crochet baby girl blanket with textured raised stitch patterns that add depth and dimension. Mark that these ideas are something that needs a great deal of cautiousness to execute for the best possible turnout.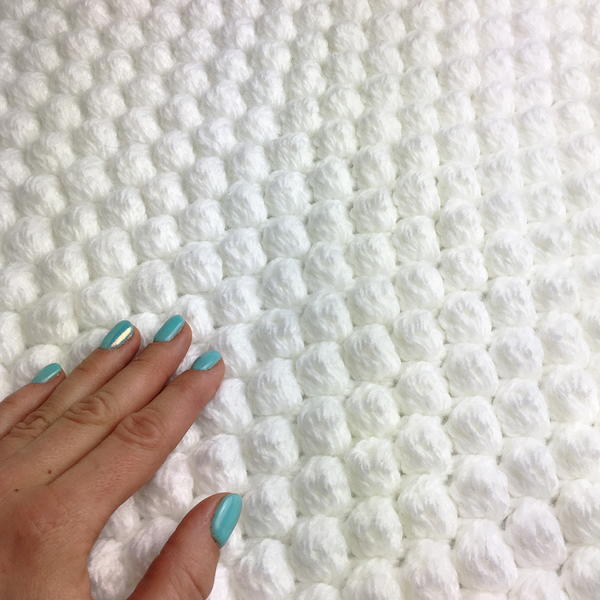 Dive into the world of 3D textures with the Bobble Stitch Bliss pattern. The bobbles create a blanket that's not only visually interesting but also fun to touch. This textured design adds an extra layer of coziness to your baby's space.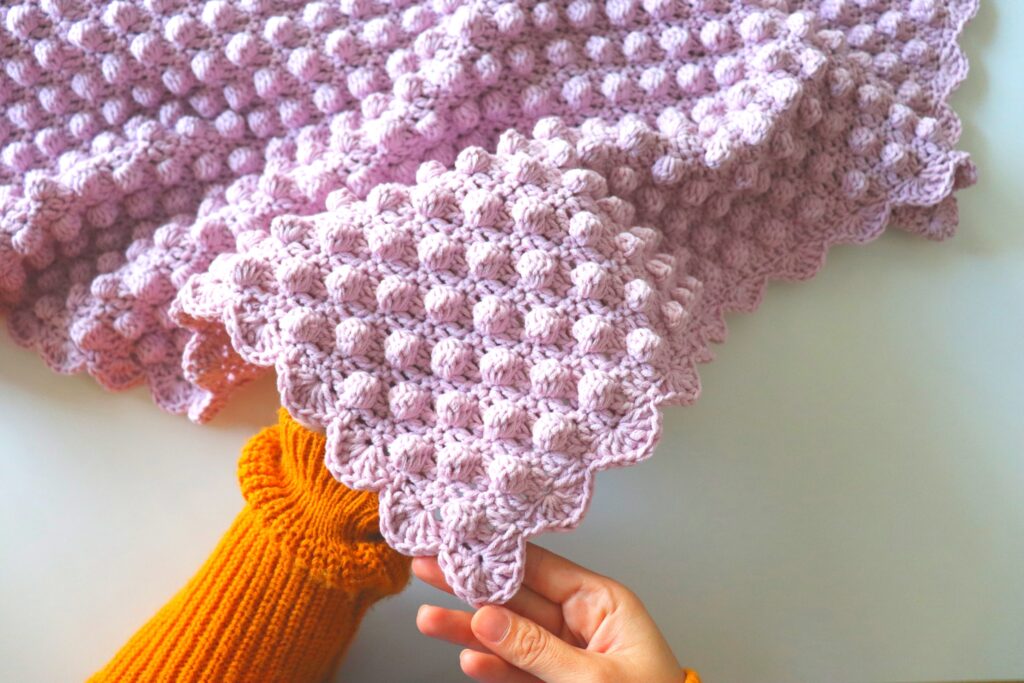 Experience the charm of the Popcorn Stitch Perfection. The popcorn stitch forms little puffs that give your blanket a delightful texture. Opt for a soft pastel palette to enhance the sweetness of this pattern.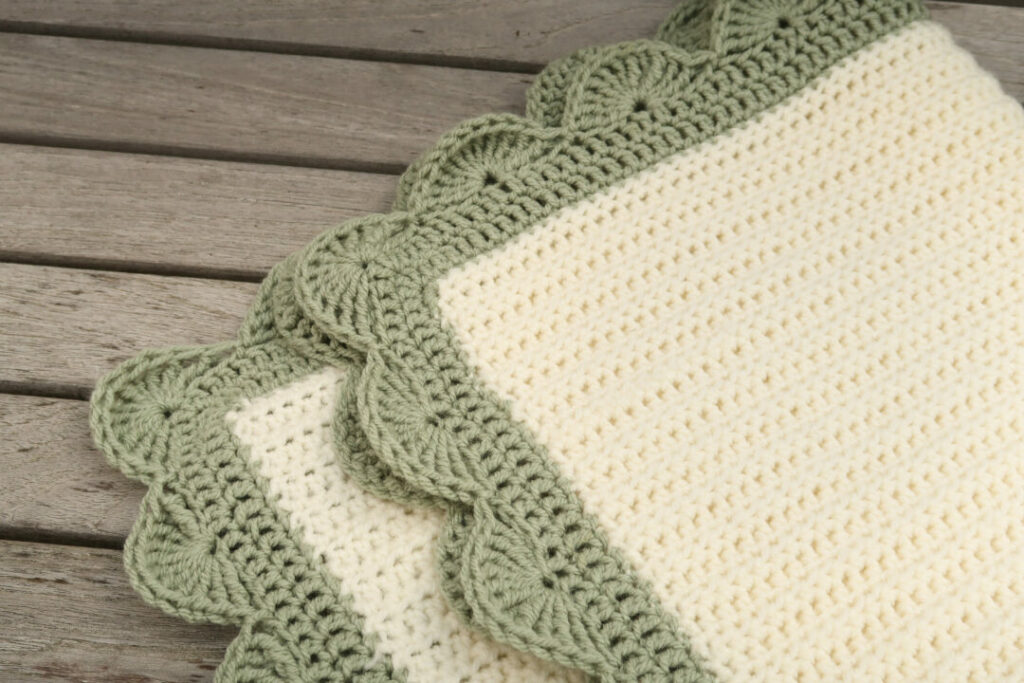 Combine elegance and texture with this Compostela Baby Blanket. This pattern merges the trellis stitch with the texture of the front post stitches. The result is a masterpiece that's sure to become a cherished family favorite.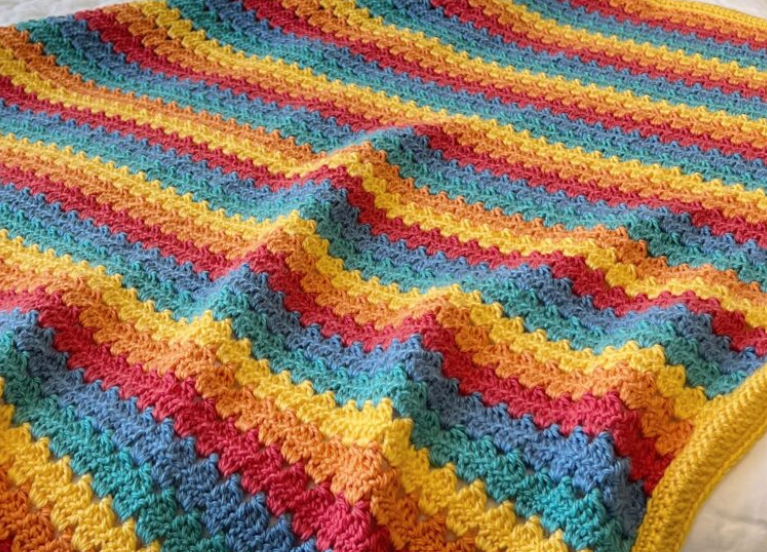 Delve into the world of color with the Rainbow Crochet Baby Blanket Pattern. Crafted using a soft and durable yarn, this blanket showcases the vibrant beauty of a rainbow. It's a perfect addition to any baby's space.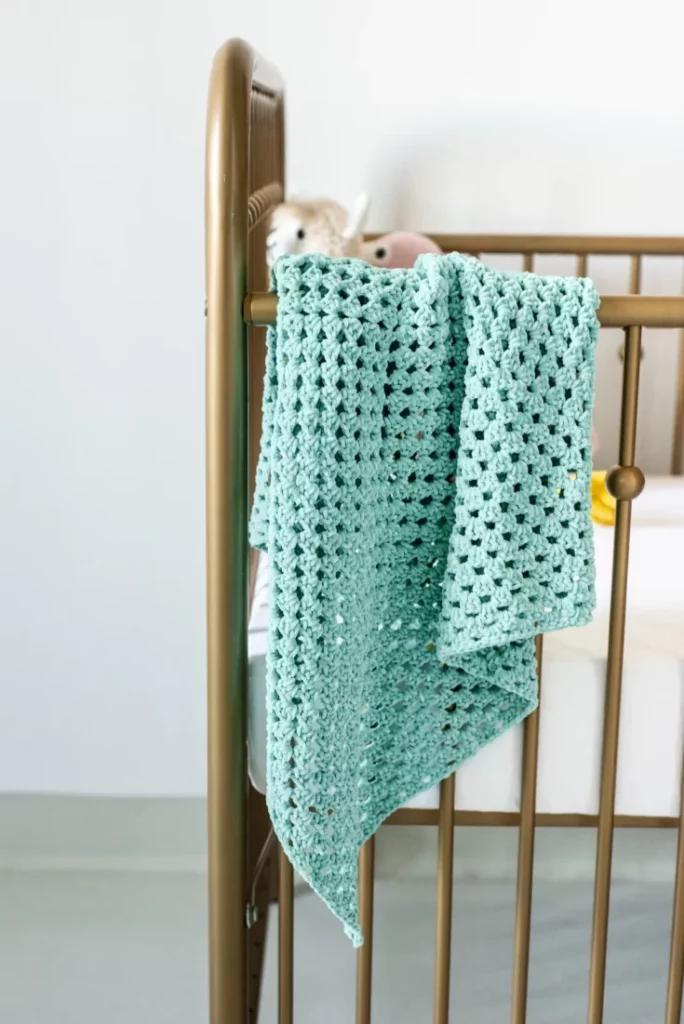 Indulge in the softness and comfort of the Odhran Baby Blanket. Crocheted with worsted chenille yarn, this pattern offers coziness that your little princess will love. The intricate pattern adds an extra touch of elegance to your creation.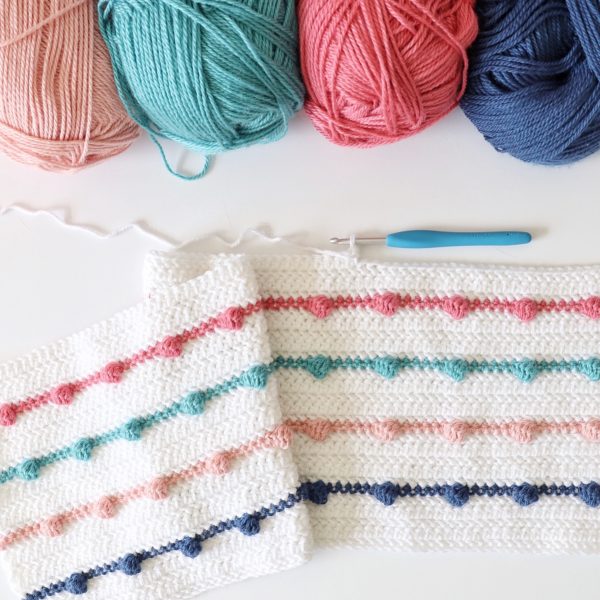 Infuse a playful touch into your baby's world with the Bobble Lines Baby Blanket. Stripes of colorful bobbles create a dynamic and captivating design. Let your baby enjoy the tactile experience of this cozy and visually appealing blanket.
Enchanting Lace Blanket Patterns
Add a touch of sophistication to your crochet creations with these enchanting lace blanket patterns that not just provide comfort rather add a great deal of value to your room's overall style.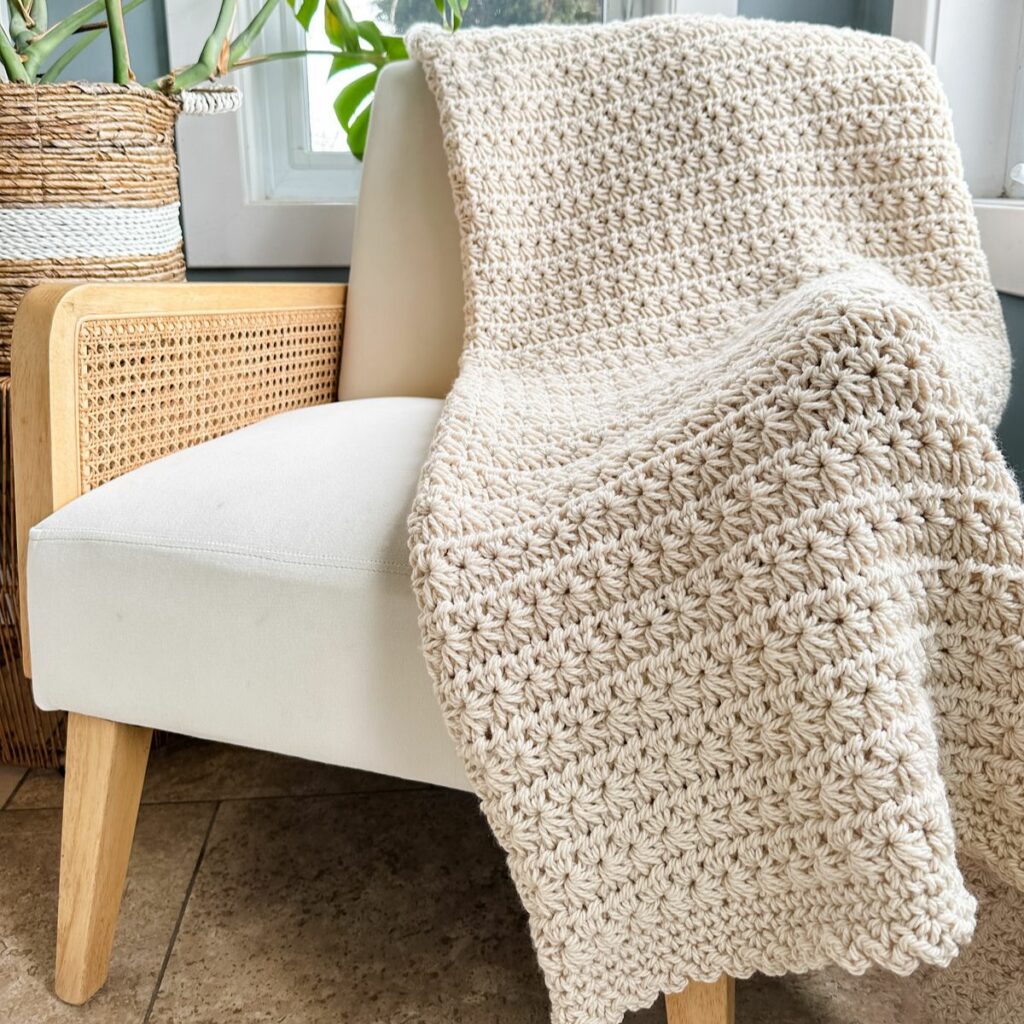 Elevate the delicate v-stitch with the Lacy V-Stitch Blanket. This pattern adds a lacey twist to the traditional v-stitch, resulting in a beautiful and intricate blanket. It's a perfect addition to any nursery.
Embrace timeless beauty with the Pineapple Lace Baby Blanket. The intricate pineapple lace motif exudes elegance and charm. Craft a blanket that's not only functional but also a work of art.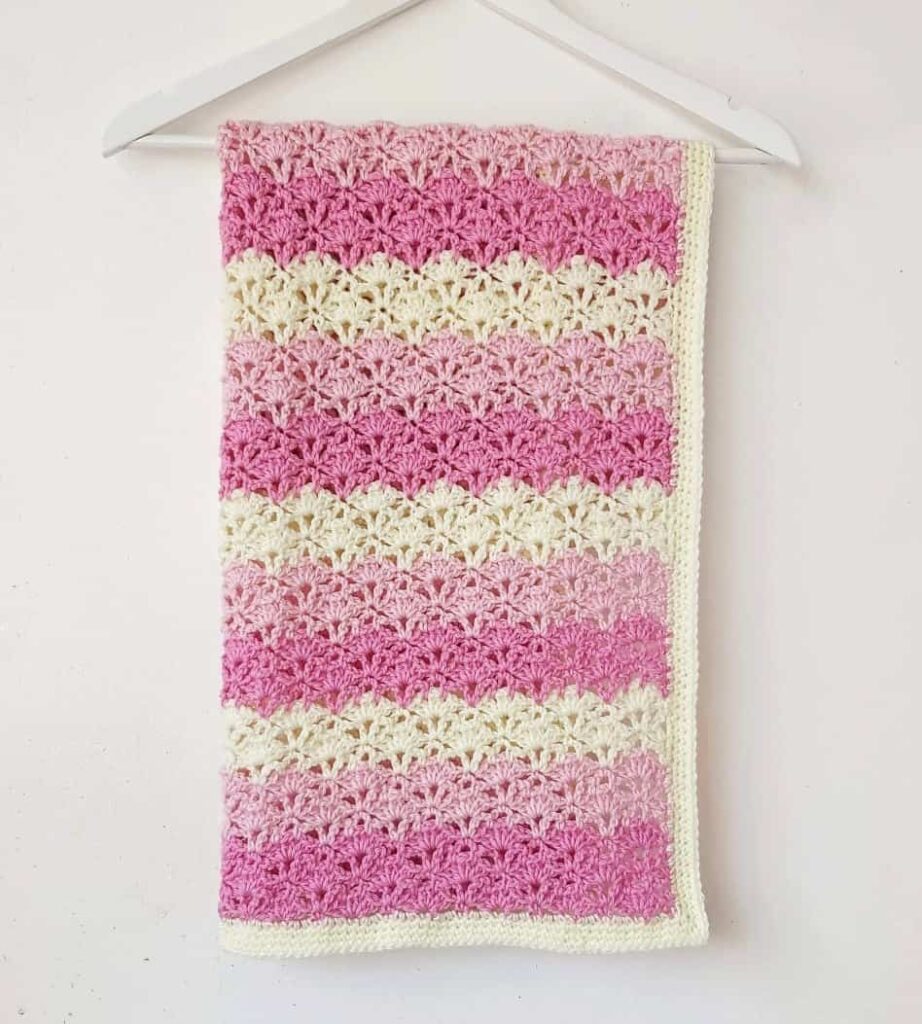 Unleash your creativity with the Floral Lace Baby Blanket. Crafted with floral lace motifs, this pattern creates a blanket that's a true masterpiece. The exquisite detailing adds a touch of romance and elegance to your baby's space.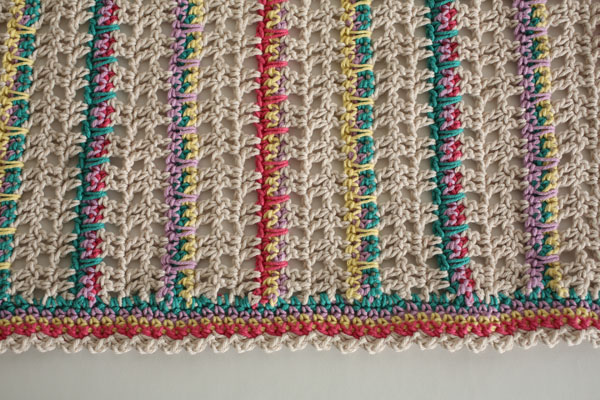 Create a colorful masterpiece with the Modern Lace Baby Girl Blanket. This vibrant pattern is perfect for your little princess. The combination of simple crochet stitches and multiple color yarns results in a delightful and visually stunning blanket.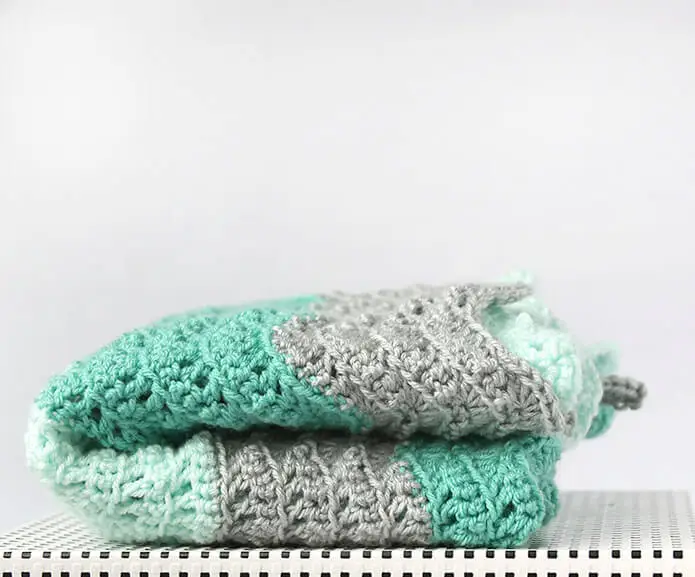 Indulge in the lively vibe of the Feather and Fan Baby Blanket. Crafted using lightweight yarn and basic crochet skills, this pattern creates a beautiful and snuggly blanket. Let your children enjoy the comfort and charm of this design.
Whimsical Animal Blanket Patterns
Bring your crochet creations to life with these whimsical animal-themed patterns that you're kids are going to love!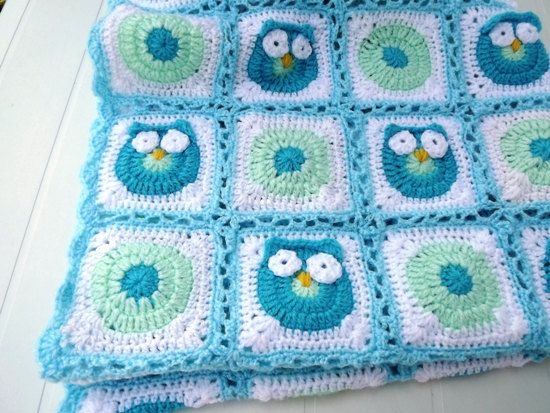 Capture the hearts of the little ones with the Adorable Owl Blanket. This cozy blanket features owl motifs that add a touch of whimsy to any nursery. Let your baby snuggle with these adorable creatures.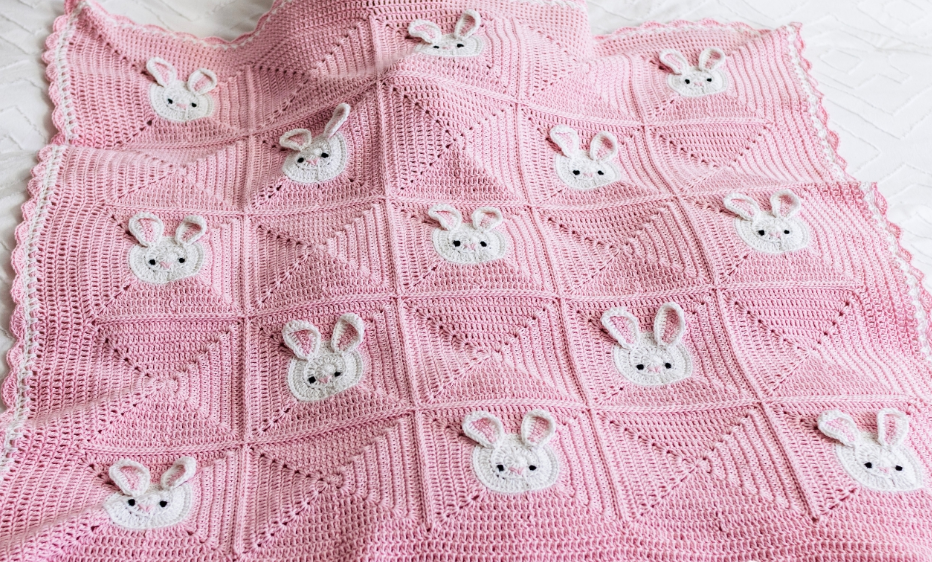 Embark on a crochet adventure with the Charming Bunny Blanket. The bunny-themed design adds a playful touch to the nursery. Your little one will love the cute bunnies that adorn this blanket.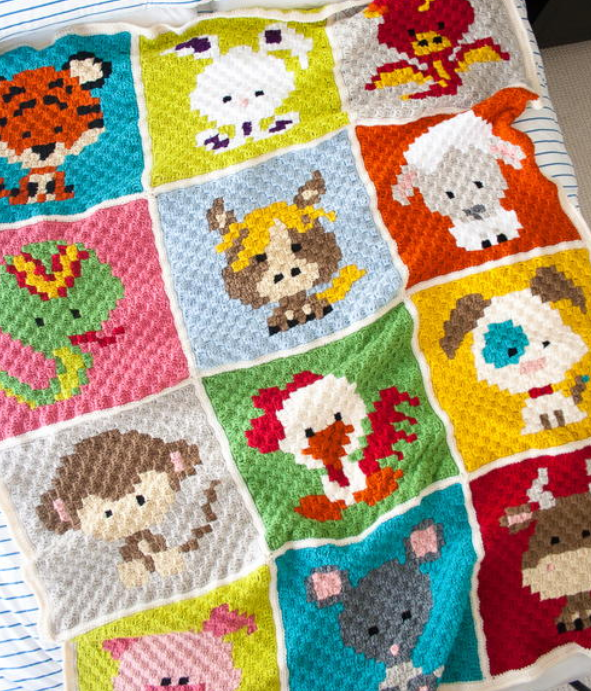 Craft a snuggly and playful masterpiece with the Zoodiac Crocheted Baby Girl Afghan. Featuring 12 animal squares, this easy-to-crochet blanket sparks imaginative play. Your baby will have a blast exploring the animal kingdom on this cozy blanket.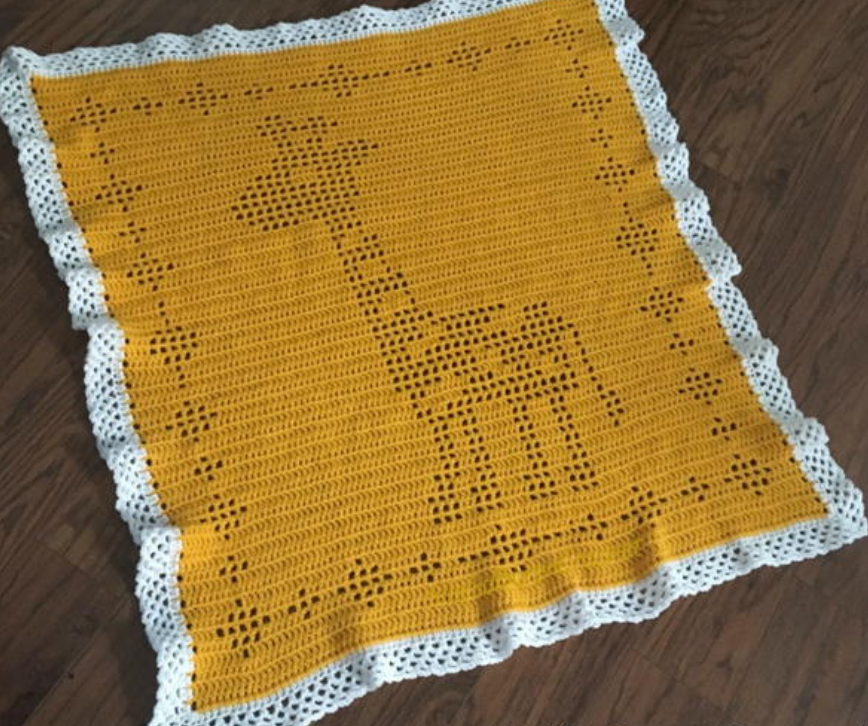 Add a touch of safari adventure to your baby's room with the Filet Giraffe Baby Blanket. Using double crochet stitches and chain spaces, create a charming giraffe motif that will delight your little one.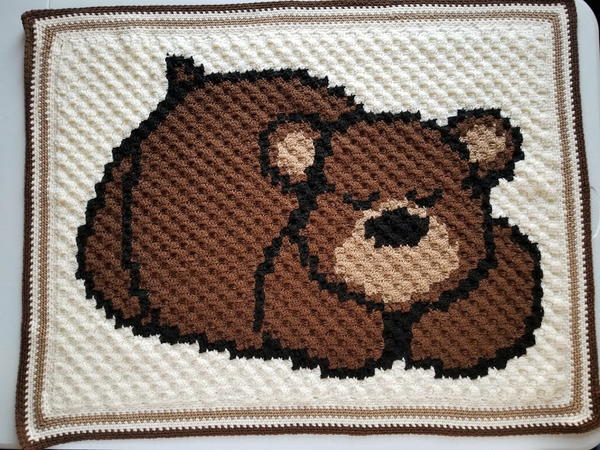 Create a perfect sleeping companion for your baby with the Sleeping Bear Baby Blanket. Crocheted using lightweight yarn and the corner-to-corner technique, this blanket adds a touch of cuteness and comfort to your baby's crib.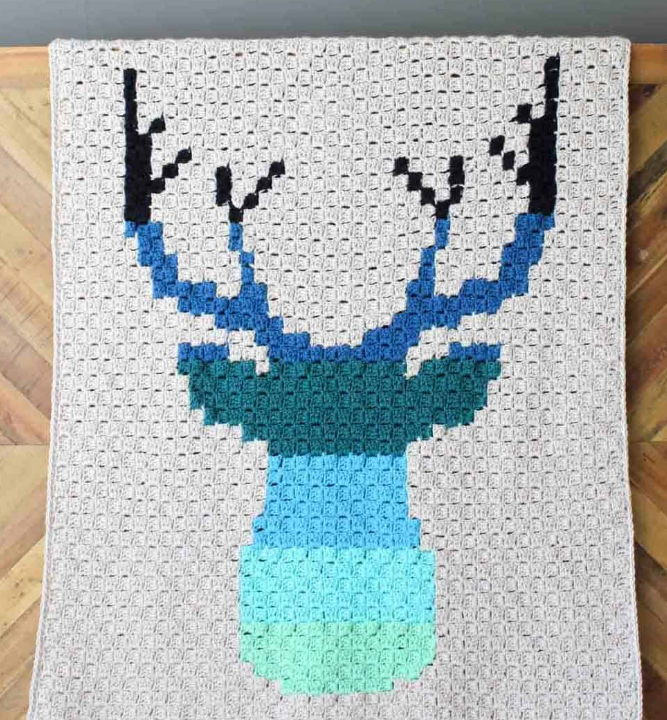 Let the charm of the Deer Afghan Baby Blanket fill your baby's space. Crocheted using the corner-to-corner technique, this blanket features a simple yet adorable deer motif. The blanket's cozy warmth will keep your baby snug and happy.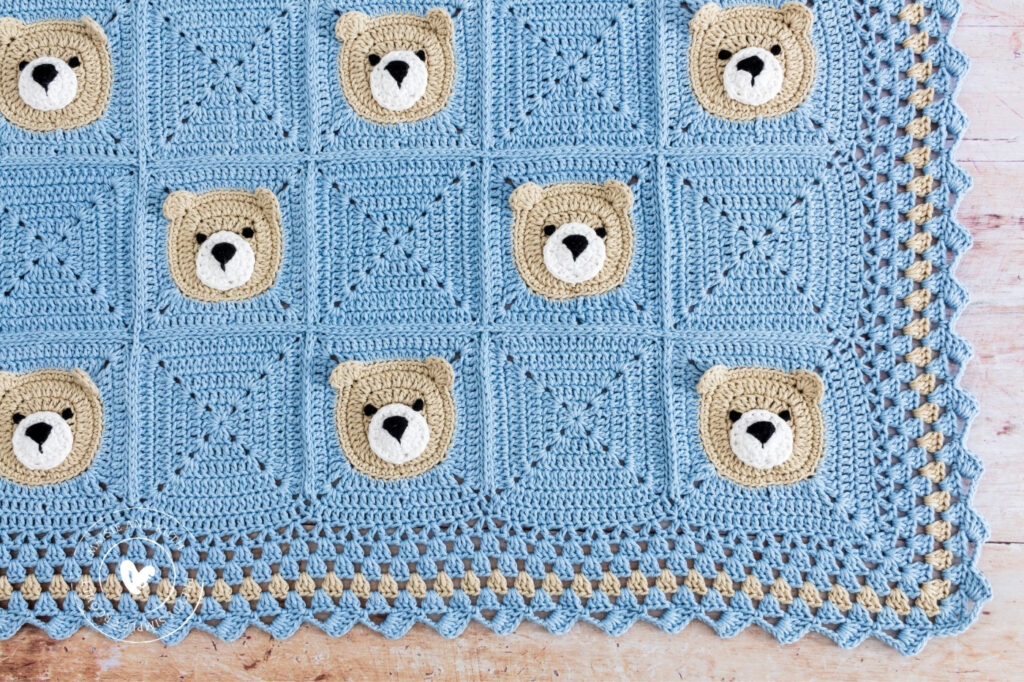 Babies belove bears, and the Bear Motif Baby Blanket is a delightful choice. Create multiple snuggly bears using this easy-to-follow pattern. The result is a blanket that your baby will cherish, and you'll enjoy making it for them.
These crochet baby girl blanket patterns are designed to be both functional and beautiful. From beginner-friendly options to more intricate lace and textured designs, each pattern offers a unique opportunity to create something special for your little princess. Whether you're looking to add a pop of color, a touch of sophistication, or a whimsical charm to your baby's nursery, these patterns have you covered. So grab your yarn, your hook, and let's start crafting these adorable and cozy masterpieces!
Moving ahead: Matching Accessories
Let's take the next step in your crochet journey and explore the world of matching accessories. These delightful additions will complement your crochet baby girl blanket and create a coordinated ensemble:
Baby Booties and Hat Set: Enhance the charm of your crochet baby girl blanket with a set of adorable baby booties and a matching hat. Select colors that harmonize with your blanket's palette for a cohesive and stylish look. This ensemble not only keeps your little one cozy but also adds an extra touch of cuteness to their outfit.
Stuffed Animal Friend: Why stop at just a blanket? Extend the cuddly experience by crafting a soft and lovable stuffed animal that pairs perfectly with your crochet creation. Your little one will cherish this stuffed companion for years to come, making it a delightful addition to their playtime and snuggle routines.
Choosing the Best Yarn for Crochet Baby Blankets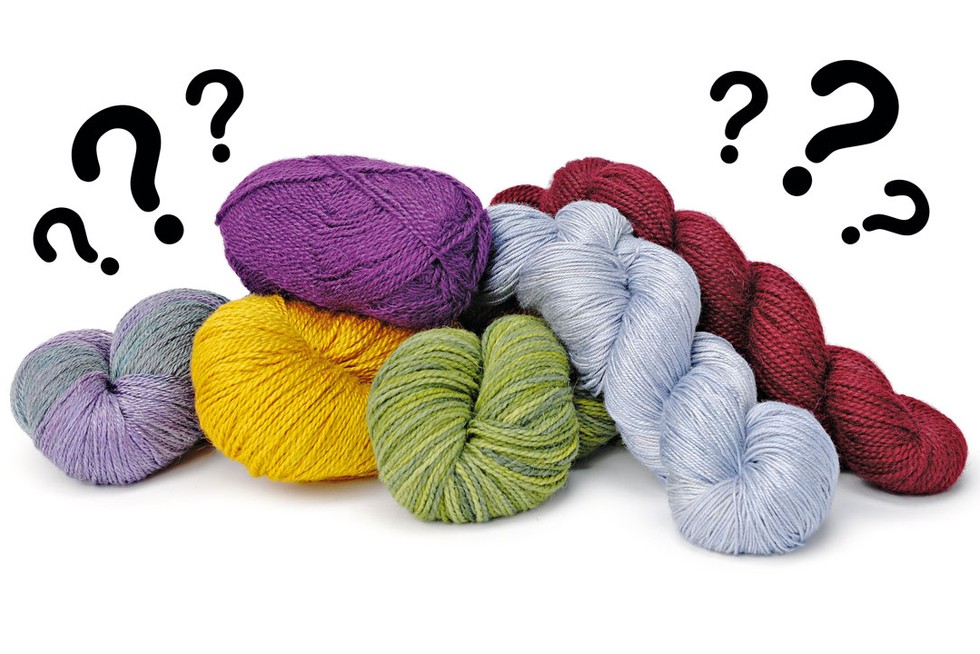 Selecting the right yarn is a crucial step in creating crochet baby blankets that are both comfortable and durable. Keep in mind factors like yarn type, weight, and care instructions to ensure that your blankets remain timeless and well-loved. Acrylic yarns, such as "Ice Cream" and "Baby Soft," are excellent choices due to their affordability and easy maintenance. For a touch of breathability and softness, consider cotton yarns like "Oh Baby! Organic Cotton." If you're seeking natural warmth, opt for wool yarns like "LB Collection Superwash Merino." And if you're aiming for unmatched softness, explore the world of chenille yarns with options like "Chenille Appeal."
Baby Blanket Size Guide
Finding the right dimensions for your crochet baby blanket is essential for achieving the desired comfort and functionality. While sizes can vary based on individual preferences, here's a helpful guideline for different baby blanket dimensions:
Lovey: 10 x 10 inches (25 x 25 cm)
Security blanket: 14 x 17 inches (36 x 43 cm)
Standard baby blanket: 30 x 35 inches (76 x 89 cm)
Receiving blanket: 40 x 40 inches (102 x 102 cm)
Toddler blanket: 42 x 52 inches (107 x 132 cm)
Crib blanket: 45 x 60 inches (114 x 152 cm)
Popular Stitches for Crochet Blankets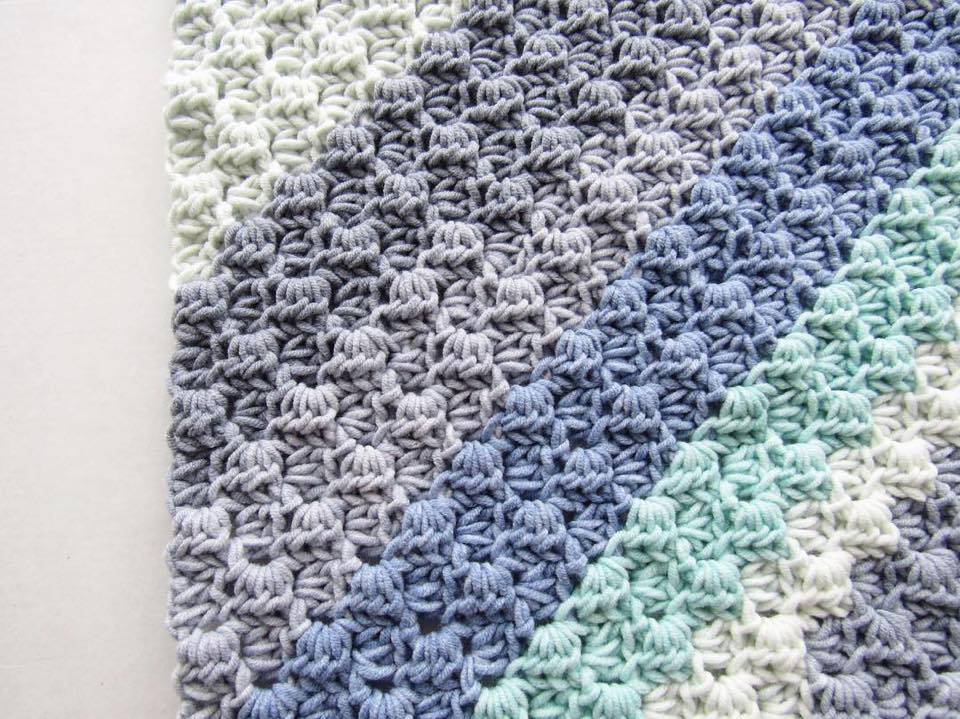 Mastering a variety of basic and decorative stitches opens up a world of creative possibilities for your crochet baby girl blanket. These stitches not only provide structural integrity but also add unique textures to your projects:
Single crochet (sc): Creates a dense and cozy fabric.
Half double crochet (hdc): Offers a ribbed appearance when worked through the back loop.
Double crochet (dc): Provides a draper and faster alternative to single crochet.
Combine these stitches to craft textured stitch patterns like the elegant moss stitch, the airy v-stitch, and the delicate shell stitch. Additionally, experiment with stitches like the herringbone double crochet and the side saddle cluster stitch to add variety and depth to your blankets.
Baby Blanket Safety Advice
While handmade baby blankets add a personal touch to nurseries, safety should always be a priority. Avoid placing blankets in cribs until babies reach at least 12 months of age. Instead, use these blankets during supervised playtime on the floor to ensure comfort and security. Be mindful of embellishments like tassels and pom poms that can come off easily, reserving them for blankets meant for older toddlers.
Conclusion
As we wrap up this journey into the world of crochet baby girl blanket patterns, remember that each stitch you create tells a story of warmth, creativity, and love.
Whether you're new to crocheting and aiming for a simple yet elegant design or an experienced crafter seeking unique patterns, our collection offers something special for everyone.
Every project is an opportunity to craft heirlooms that wrap little ones in comfort and care. So, pick up your hook, select your yarn, and embark on this crochet adventure with us. Let your imagination flow, your fingers work their magic, and pour your heart into each stitch. Happy crocheting!