Crocheting blankets and other things have always been special in our hearts. These things that we create are not just pieces of fabric; they're comfort, warmth, and memories all rolled into one. And now, imagine adding a delightful touch of creativity to them – crochet tassels!
In this article, we'll guide you through creating and attaching these playful embellishments to your beloved crochet blankets, elevating their charm and making them true works of art. From crafting tassels to seamlessly attaching them, you'll learn the steps to enhance your crochet projects.
Let us together discover how to transform ordinary blankets into personalized masterpieces, capturing your style and ingenuity. The process of crafting tassels will infuse your blankets with a touch of your personality, irrespective of the use case.
Additionally, we'll also list some crochet tassel projects in the end for you to get familiar with tassels.
How to Make a Tassel: Complete Guide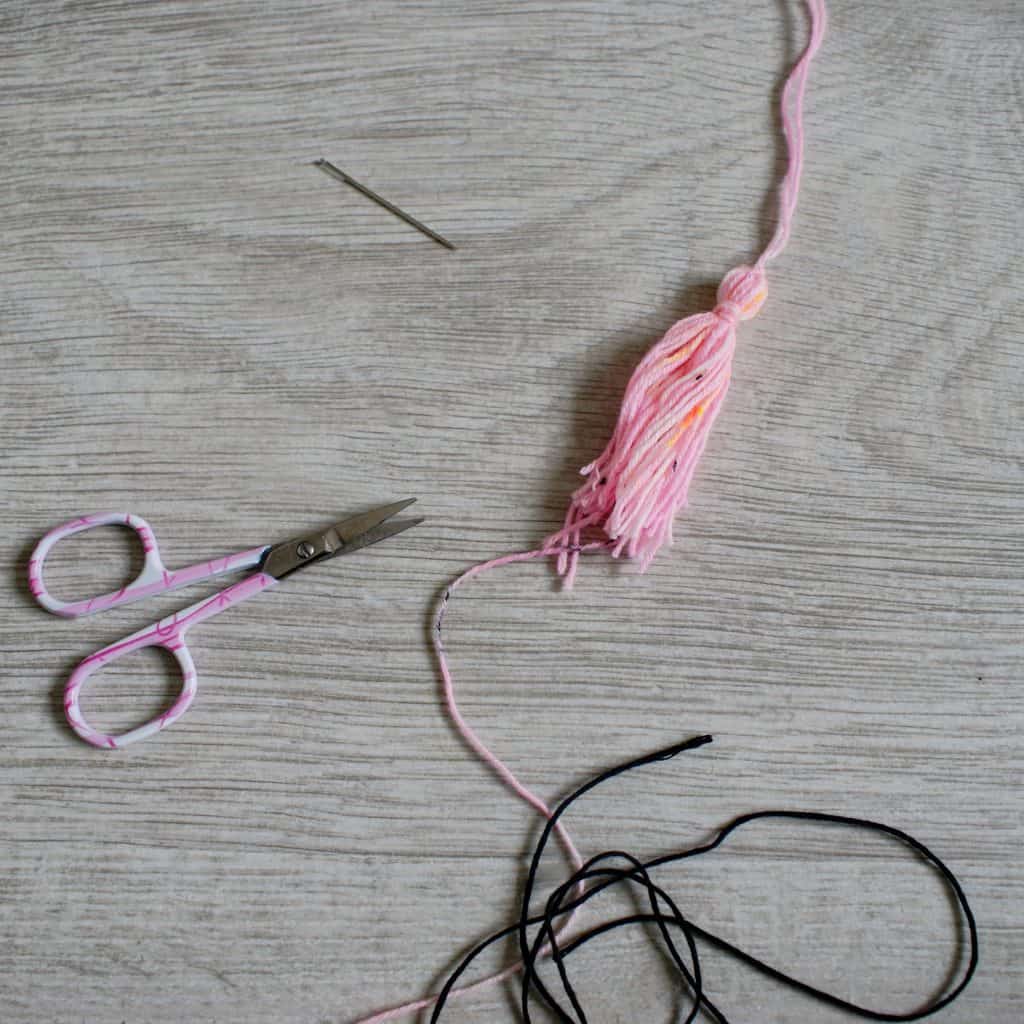 Before we attach tassels to blankets, let's start with the foundation: making them themselves. Don't worry; it's easier than it might sound. Here's what you'll need:
Materials Required
Tutorial on Making Tassel
Step 1: Select the yarn you want to use for your tassels. You can choose a matching color for a seamless look or a contrasting color for a playful pop.
Step 2: Take your book or piece of cardboard and wrap the yarn around it about 30 times. If you prefer chunkier tassels, feel free to wrap more yarn.
Step 3: Carefully slide the wrapped yarn off the book or cardboard. Cut an additional piece of yarn and place it under the loops you just removed, about 1/2″ from the top. Tie a secure knot with this piece of yarn to create a loop at the top of your tassel.
Step 4: Now, cut through the bottom loops to release the individual strands. Trim any excess to make the strands even.
Step 5: To finish the tassel head, cut another piece of yarn and loop it through the top of the tassel. This will provide a way to attach the tassel to your crochet blanket.
Attaching Tassels to a Crochet Blanket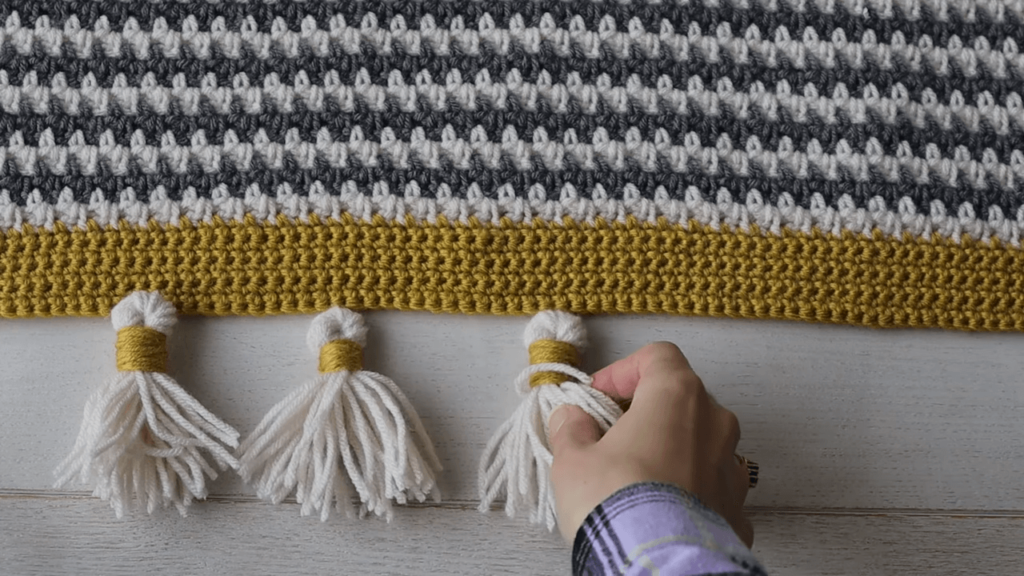 With your tassels ready, it's time to add them to your crochet blanket. Here's a simple step-by-step guide:
Step 1: Thread one strand of yarn from the top loop of your tassel through a darning needle. The other end of this yarn should be connected to your crochet blanket. The other strand of yarn from the tassel should be on the side.
Step 2: Insert the needle through the edge of the blanket where you want to attach the tassel. Pull the needle through until the tassel loop is snug against the edge of the blanket.
Step 3: Take both strands of yarn from the tassel and tie a few knots to secure it in place. Make sure the tassel is attached firmly.
Step 4: Weave in any loose ends by threading the needle through the blanket and tassel several times. Trim any excess yarn.
Adding Tassels to Other Crochet Projects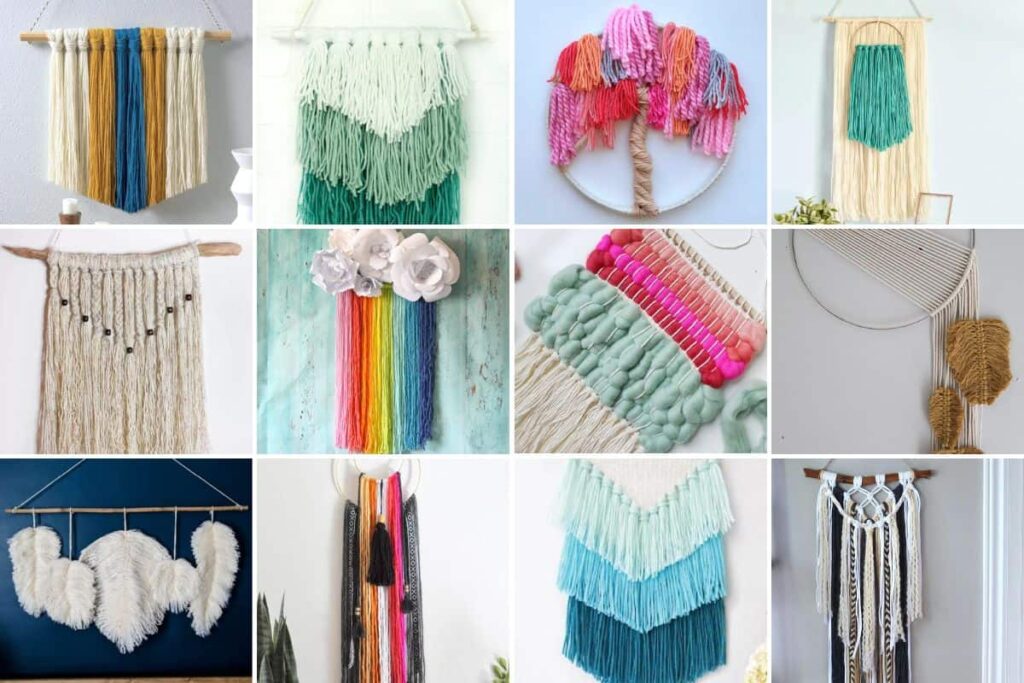 The beauty of crochet tassels is their versatility. You can add them to various crochet projects, not just blankets. Whether it's a scarf, a shawl, or even a decorative wall hanging, tassels can instantly elevate the look.
Tassels aren't just for blankets; they can be added to scarves, shawls, and more!
Adding a Personal Touch: Tassel Arrangement and Patterns
Now that you've mastered the art of tassel-making and attaching, it's time to get creative with the arrangement of your tassels. The placement of tassels on your crochet blanket can create stunning patterns and designs that are uniquely yours.
Symmetrical vs. Asymmetrical Arrangements: One way to add a touch of elegance is by arranging your crochet tassels symmetrically along the edges of your blanket. This creates a balanced and harmonious look. On the other hand, if you're aiming for a more eclectic and free-spirited vibe, consider an asymmetrical arrangement. Mix and match tassel sizes and colors for a playful and bohemian feel.
Creating Patterns with Tassel Colors and Sizes: Crochet tassels aren't just for decoration; they can also be used to create patterns and textures on your blanket. Experiment with alternating colors or sizes of tassels along the edges. You could create a gradient effect, transitioning from light to dark hues. Alternatively, go for a statement look by placing larger tassels at the corners and smaller ones in between.
Tassel Gradients or Ombre Effects: If you love ombre color schemes, why not extend that love to your crochet tassels? Choose yarn in shades that gradually shift from one color to another. As you attach the tassels, you'll achieve a beautiful gradient effect that adds depth and dimension to your crochet blanket.
Care and Maintenance for Crochet Tassels Projects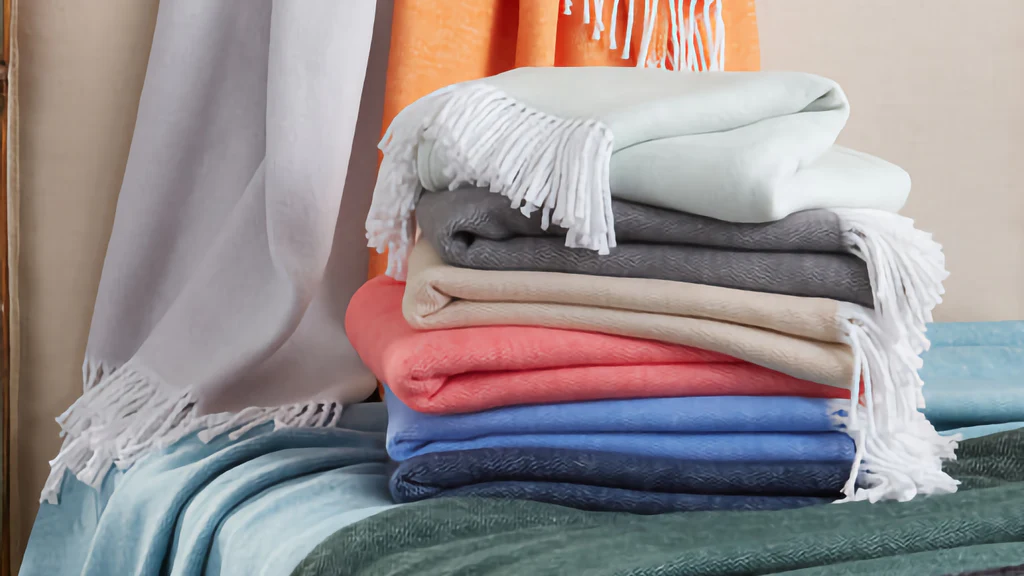 Just like your crochet blanket, your tassels also deserve some care to keep them looking their best.
Washing Instructions: When it comes to washing your tasseled blanket, it's important to follow the care instructions for the yarn you used. Some yarns are machine washable, while others require gentle hand washing. To prevent tangles, it's a good idea to place your tasseled blanket in a pillowcase or laundry bag before washing.
Preventing Tangles: Crochet tassels can sometimes get tangled or twisted, especially if your blanket is used regularly. To prevent this, gently shake your blanket to release any tangles before folding or storing it. You can also tie the tassels together in pairs using a loose knot before folding the blanket. This will help keep the tassels separate and reduce the chances of tangling.
Repairing or Replacing Tassels: If a tassel becomes damaged or worn over time, don't fret! You can easily replace or repair tassels on your blanket. Simply untie the yarn that attaches to the tassel and follow the tassel-making process to create a new one. This is a great opportunity to switch up the colors or experiment with different designs.
Showcasing Your Tasseled Blanket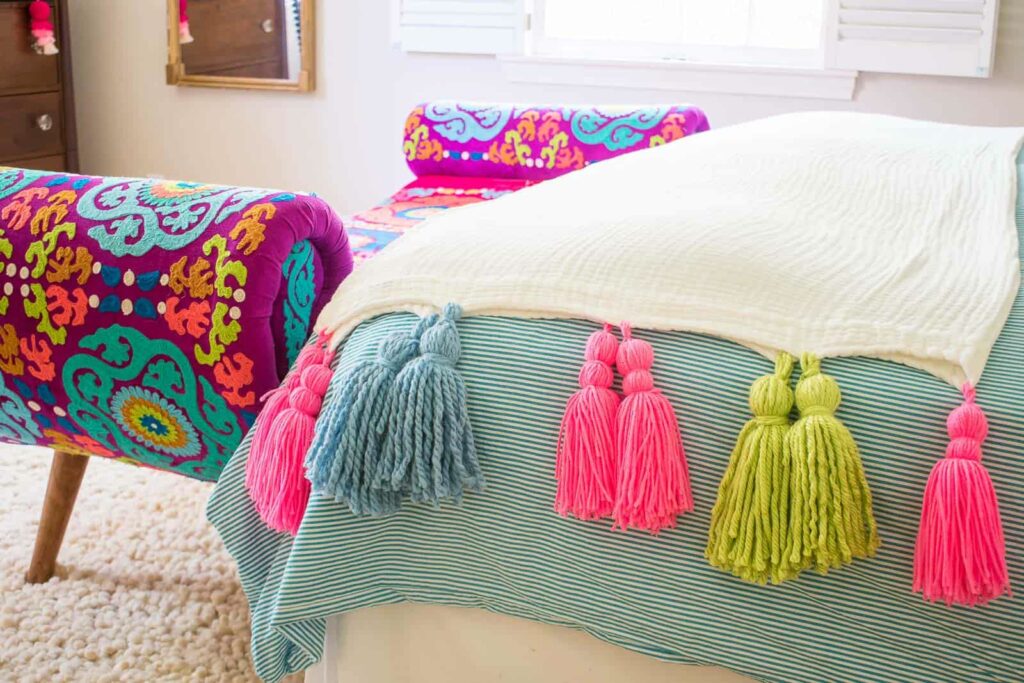 With your tasseled crochet blanket complete, it's time to showcase your creation in various settings.
Styling Your Blanket: Drape your tasseled blanket over a couch or armchair to instantly add a cozy and stylish touch to your living space. The tassels will catch the eye and invite anyone to snuggle up and enjoy its warmth.
Gift Ideas: Tasseled blankets make wonderful gifts for friends and family. You can personalize the blanket by choosing colors that match the recipient's decor or preferences. Whether it's a housewarming gift or a thoughtful gesture for a special occasion, a tasseled crochet blanket will surely be cherished.
Sharing Your Creations: In the age of social media and crafting communities, sharing your tasseled creations can be incredibly rewarding. Snap a photo of your blanket in all its tasseled glory and share it on platforms like Instagram or Pinterest. Don't forget to use relevant hashtags to connect with fellow crochet enthusiasts and inspire others to try their hand at tassel-making.
Popular Crochet Tassel Patterns
Now that you've learned how to make and attach tassels to your crochet projects, here are 10 popular crochet tassel patterns to get you going:
1. Super Chunky Ribbed Blanket Tassel Pattern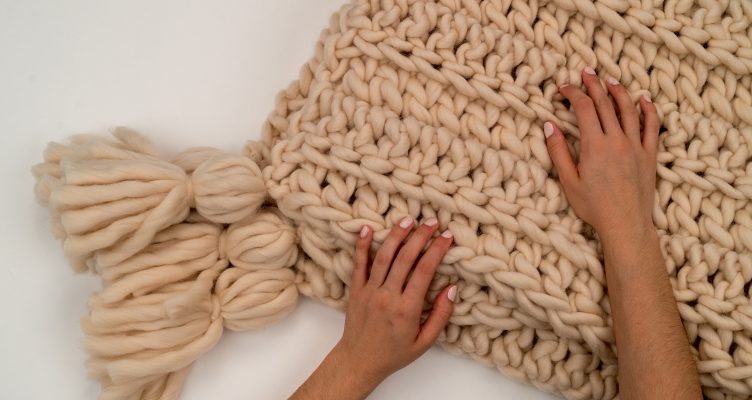 Create a cozy and stylish super chunky ribbed blanket with crochet tassels using this easy crochet pattern. The super chunky yarn makes it a quick and satisfying project, perfect for snuggling up on chilly days. The tassels add a playful touch to the edges, creating a fun and textured look.
The simple ribbed design adds visual interest and makes it suitable for various interior styles. Whether draped over a couch or placed at the foot of a bed, this blanket with tassels is sure to be a favorite for both crocheters and those who enjoy its warmth.
2. Round Bag with Tassel Pattern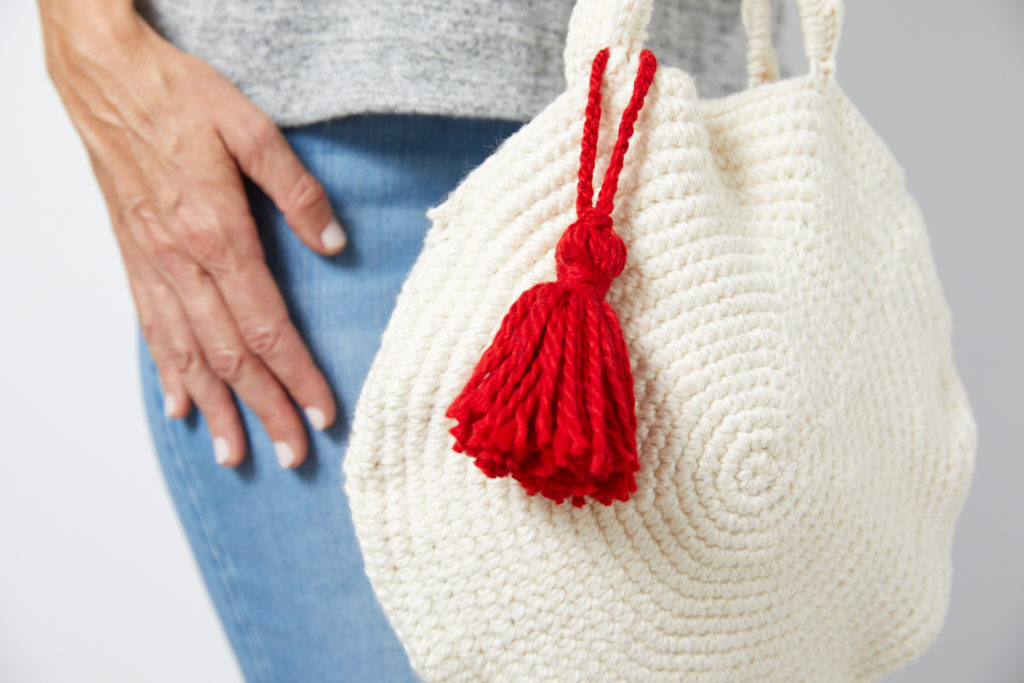 Fashionable and functional, this crochet round bag with crochet tassels is a versatile accessory that can hold your essentials while adding a touch of style to your outfit. The round shape adds a unique element to the design, and the tassels give it a playful and trendy vibe. With its spacious interior, this bag is perfect for carrying your daily necessities or a few items for a day out.
The tassels can be customized to match your preferred color palette, allowing you to create a bag that reflects your personal style. Whether you're headed to the beach, the market, or a coffee date, this crochet bag with tassels is a must-have accessory.
3. Bobble Hood With Crochet Tassels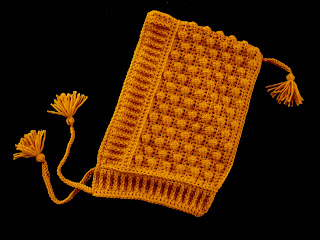 Stay warm and chic with this crochet bobble hood featuring crochet tassels. The bobble stitch gives the hood a unique texture, adding visual interest to your winter wardrobe. The tassels hanging from the corners of the hood add movement and flair, making it a fun accessory to wear.
The pattern suits crocheters with some experience, resulting in a fashionable accessory that will turn heads. Whether you're walking through snow-covered streets or enjoying a brisk autumn day, this bobble hood with tassels will keep you cozy and stylish.
4. Warm Hug Hat with Tassels Pattern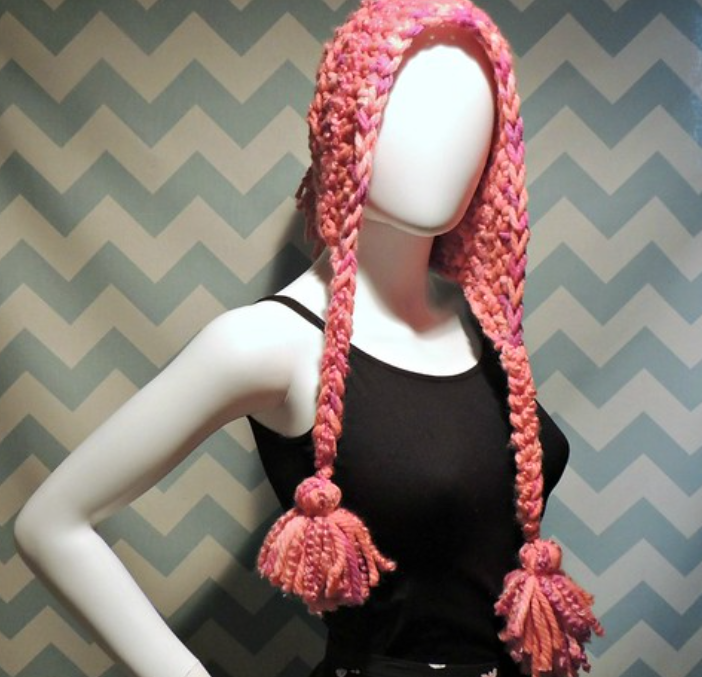 Embrace the warmth and comfort of the warm hug hat with this crochet tassel pattern. This easy-to-follow pattern is perfect for beginners and seasoned crocheters alike. The tassels hanging from the top of the hat add a playful and decorative touch, elevating its design. The hat is worked up in a soft pink color, evoking feelings of coziness and charm.
Whether you're heading out for a winter walk or want to keep warm indoors, this hat with tassels is a versatile accessory that's as functional as it is stylish. Crocheted with love, this hat is bound to become a favorite in your collection.
5. Crochet Tassels Philomena Shawlette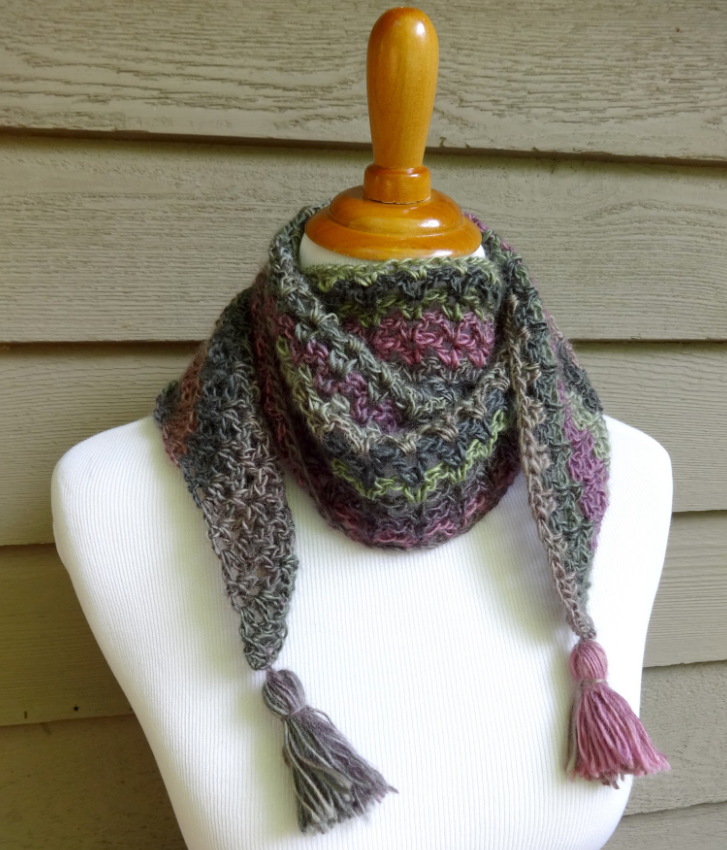 Elevate your style with the Philomena shawlette crochet pattern. This versatile accessory can be worn as a scarf, shawl, or wrap, making it a must-have piece for any season. The tassels on the edges add a touch of elegance and movement, enhancing the overall look. The grey color of the shawlette pairs well with various outfits, making it a versatile addition to your wardrobe.
Whether draped over your shoulders for a formal event or wrapped around your neck for a casual outing, the Philomena shawlette with crochet tassels is a chic and practical accessory that adds flair to your ensemble.
6. Cathedral Convertible Tassels Cowl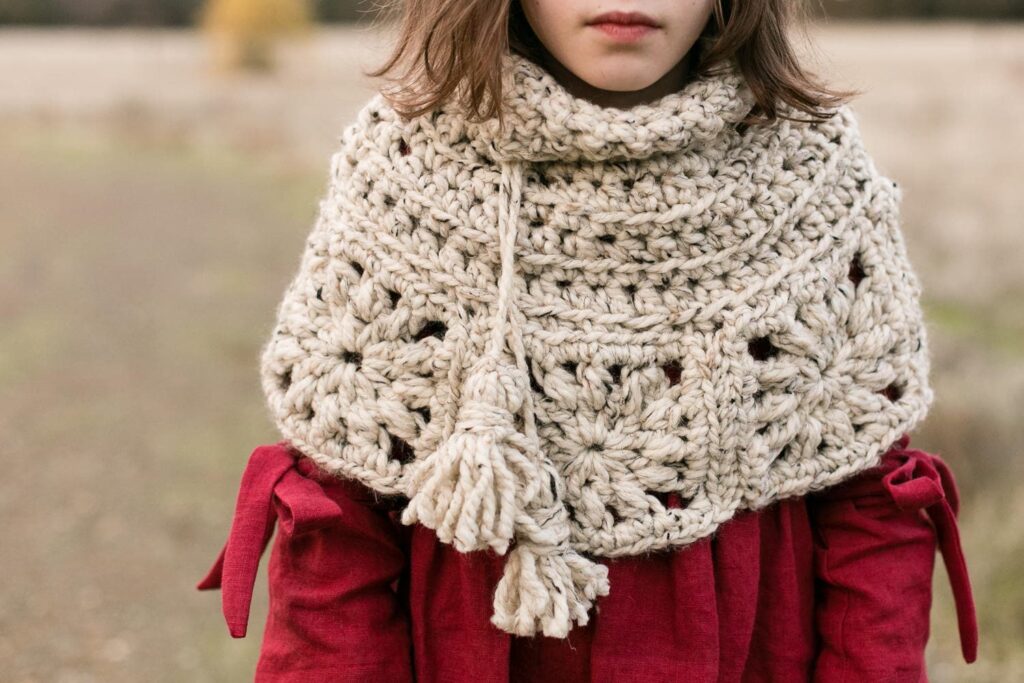 This unique accessory can be worn in various ways, adding a touch of elegance to any outfit. The tassels contribute to its unique design, giving it a bohemian and artistic vibe. The cowl can be draped over your shoulders as a shawl, wrapped around your neck as a scarf, or even worn as a hood for extra warmth.
The versatility of this piece makes it a great addition to your wardrobe, allowing you to experiment with different looks. Crocheted with love and care, this cathedral convertible crochet tassel cowl is sure to become a favorite accessory for both style and comfort.
7. Finger Tassel Monogram Bookmark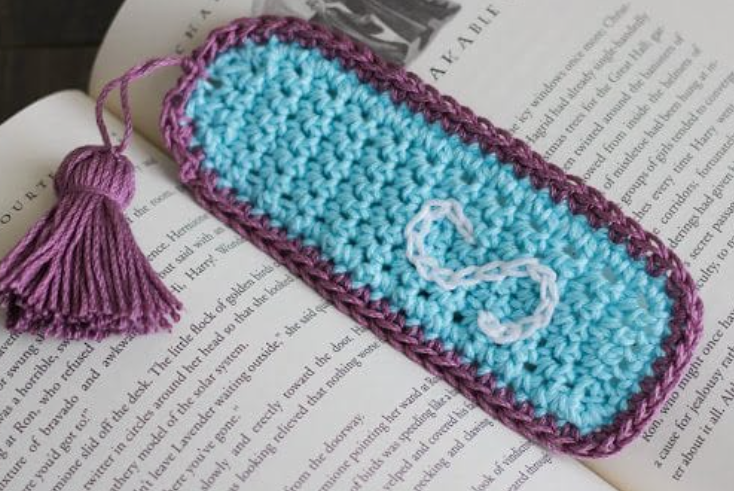 Combine your love for reading and crochet with this finger crochet tassel monogram bookmark pattern. This charming accessory is perfect for book lovers and can add a touch of flair to your favorite novels or journals. The tassel on the end of the bookmark adds a decorative element that's both functional and stylish.
Whether you're reading in bed, on the go, or taking a break with a cup of tea, this bookmark is a delightful companion. The personalized touch of a monogram makes it a thoughtful gift for friends and family who share your passion for reading and appreciate handmade treasures.
8. Modern Crochet Granny Stitch Blanket
Add warmth and color to your home with the modern crochet granny stitch blanket. The crochet tassels give it a playful and textured edge, making it a cozy addition to your living space. The simple granny stitch pattern is great for crocheters of all skill levels, making it an approachable project for beginners. The tassels on the corners add movement and flair to the design, giving it a touch of bohemian charm.
Whether you drape it over your couch, use it as a picnic blanket, or snuggle up with it on a chilly evening, this modern crochet granny stitch blanket with tasselsis sure to become a beloved household staple.
9. Free Crochet Hooded Baby Blanket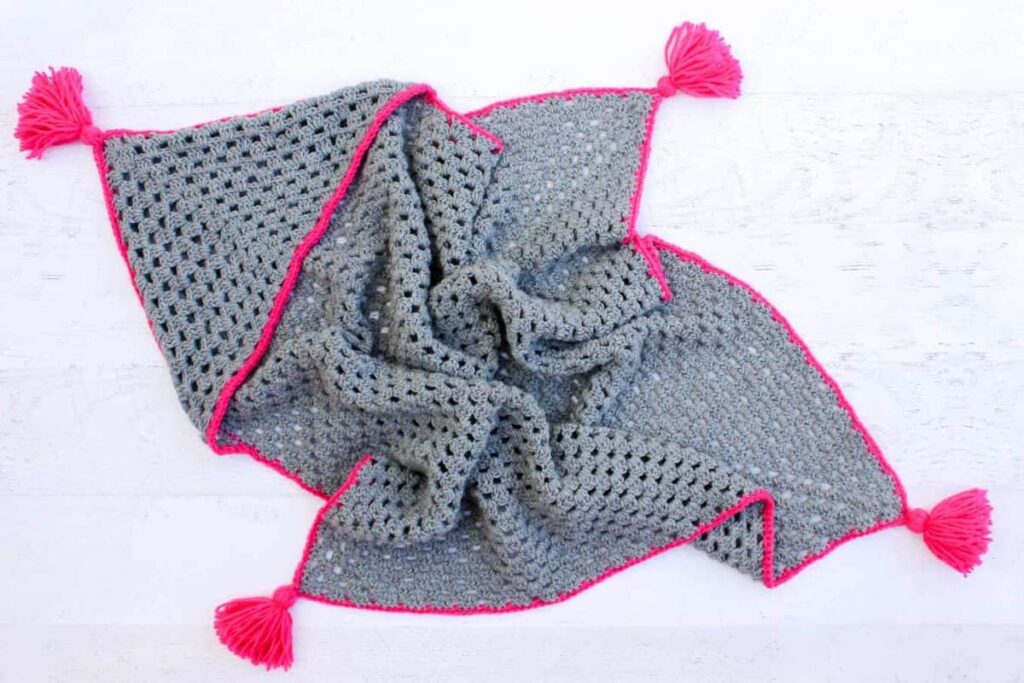 The crochet tassels on the corners of this blanket add a playful and decorative touch, making it a delightful accessory for little ones. The soft and gentle cotton yarn used in the pattern ensures that the blanket is not only adorable but also comfortable for babies. This hood adds an extra layer of warmth, making it perfect for keeping your little bundle of joy snug and happy.
Whether you're making it for your baby or as a heartfelt gift for a friend, this hooded baby blanket with tassels is a cherished creation that's sure to be cherished.
10. Free Crochet Tassel Necklace
Elevate your jewelry collection with a crochet tassel necklace. This modern and elegant accessory is easy to make and adds a stylish touch to your outfits. The tassel at the necklace's center adds movement and flair, creating a dynamic and eye-catching piece.
The free crochet tassel necklace pattern allows you to experiment with colors and textures, enabling you to create a necklace that perfectly complements your style. Whether you're dressing up for a special occasion or adding a touch of elegance to your everyday look, this tassel necklace is a versatile accessory that's as unique as you are.
Conclusion
As we wrap up this tutorial, we hope that you've discovered the joy of adding crochet tassels to your crochet blankets and other crochet projects. These charming embellishments have the power to turn an ordinary blanket into a masterpiece that reflects your creativity as well as style.
Whether you're curling up with your tasseled creation or gifting it to a loved one, the time and effort you invest in crafting these tassels will surely be worth it.
So, gather your yarn, hook, and enthusiasm, and let your imagination run wild as you transform your crochet blankets into pieces of art adorned with playful and captivating tassels.
Happy crocheting, tassel-makers!