Discover the fascinating Moss Stitch and the world of crochet texture. The Moss Stitch creates a gorgeously textured, reversible, and adaptable fabric by alternately placing single crochets and chains. Crocheting itself is a creative craft that allows one to express creativity in a beautiful and useful way by just using yarn and a hook. Crochet enthusiasts are always on the lookout for new ways to crochet stitches. Moss Stitch is one of the most visually appealing crochet stitches, which is also known as Linen stitch or Granite stitch. It is a greatly liked and attractive crochet design to learn. When learning how to execute moss stitch crochet, you will have to learn the color-changing technique, variations, and numerous options for creative application.
In this blog, you will learn the stepwise process of making their crochet design, useful tips and tricks that will make your work easier as a beginner, and some pros and cons of this type of crochet design.
What is Moss Stitch?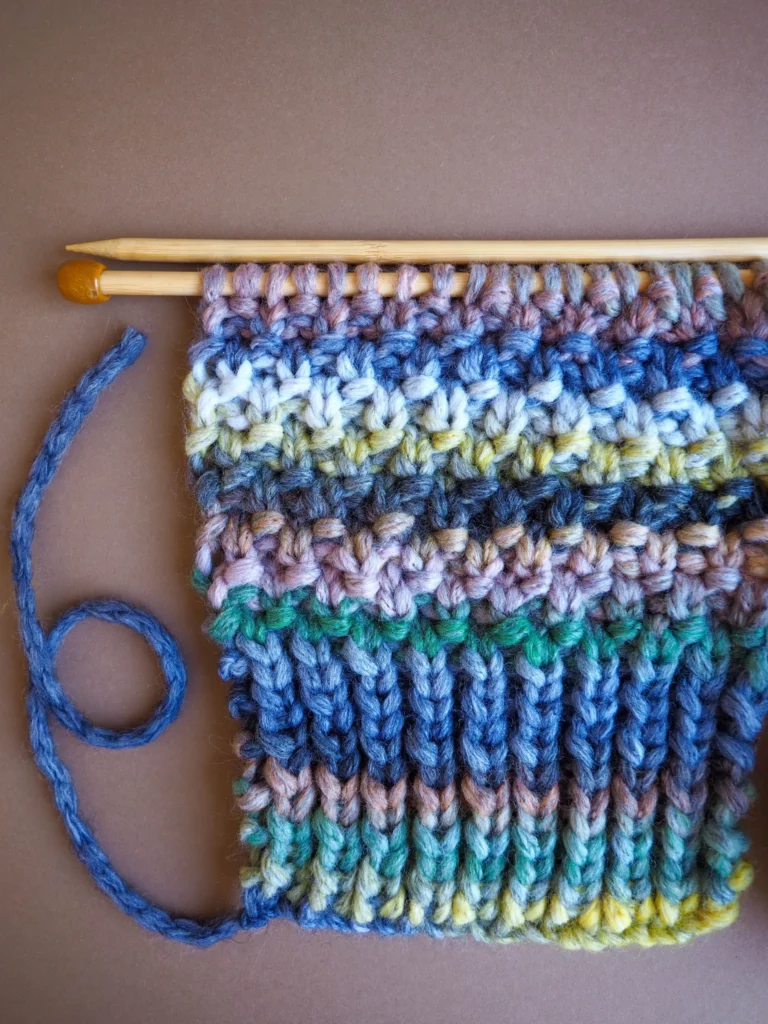 Moss Stitch entails the rhythmic switching between single crochet (sc) and chain (ch) stitches to produce a fabric with a distinctive appearance resembling moss-covered surfaces or woven linen fabric. Moss Stitch's adaptability is what gives it its beauty. There are countless creative options because it may be used with different yarn weights and colors. In addition, because of its strength, it is an appropriate choice for items like bags or household accessories.
Materials You Will Need for Moss Stitch Crochet
Gather the essential materials before starting your Moss Stitch crochet initiative:
Yarn: Pick a yarn that goes well with the project you're working on. The weight and fiber content of the yarn will affect how your project feels and looks overall. For novices, woven weight yarn is a flexible choice.
Crochet Hook: Choose a hook size for your crochet that is appropriate for the yarn you have chosen. The yarn label will indicate the suggested hook size. The hook size impacts your finished piece's gauge and drape.
Scissors: To cut yarn and trim ends, you'll need a good pair of sharp scissors. On your work surface, make sure they are conveniently accessible.
Yarn Needle: Use a yarn needle to weave in ends and add finishing touches.
Stitch Markers: When working on larger projects, stitch markers can be useful for indicating the start of a row or a particular stitch.
Measuring Tape: You can use a flexible measuring tape to check your gauge and measure the project's dimensions as you work.
Detailed Tutorial on Moss Stitch Crochet
Follow the below steps carefully to start your project with moss stitch crochet:
Step1: Foundation Chain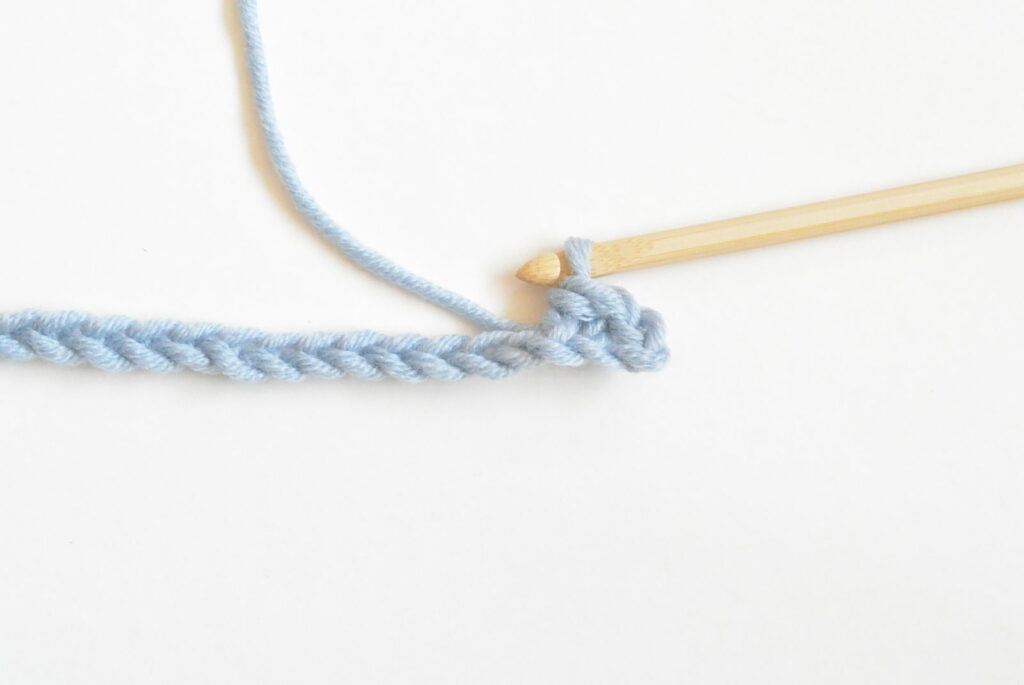 Start by working an even number of stitches into a foundation chain. The length of this chain will define the project's breadth. You might start by creating a foundation chain with 30 stitches for practice.
Step 2: First Row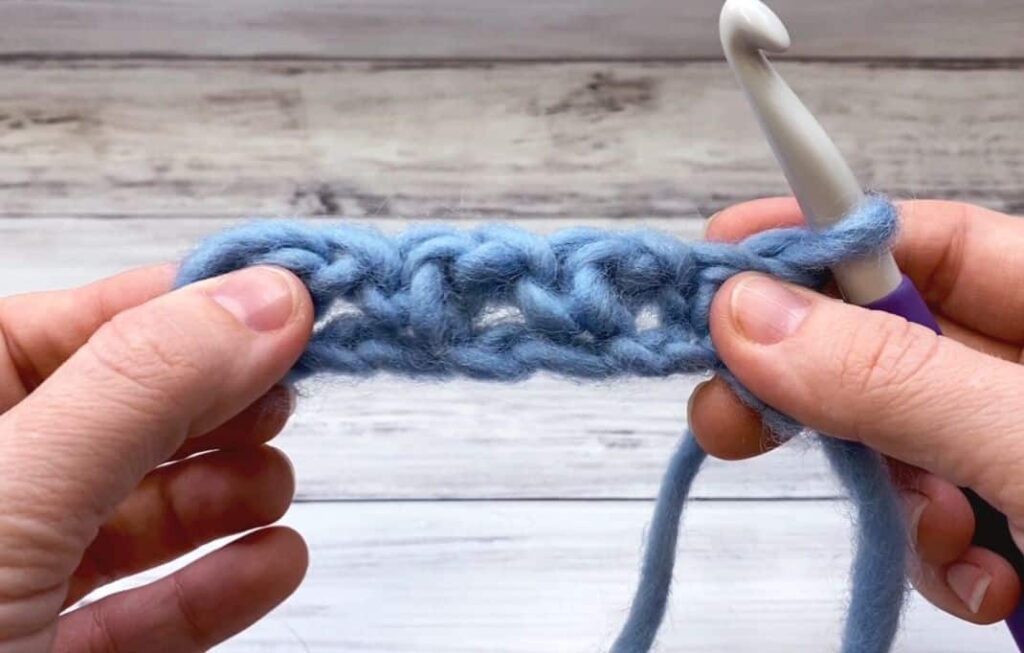 The Moss Stitch design is established in Row 1; follow the steps as detailed in the pointers below to proceed with moss stitch crochet:
Put your hook into the chain that is second from the hook.
Two loops are on the hook; yarn over and draw up a loop.
Pull the yarn through the hook's two loops and re-knit. A single crochet stitch is now accomplished.
Put your hook into the chain after skipping the next one.
Across the row, repeat the previous steps.
Step 3: Subsequent Rows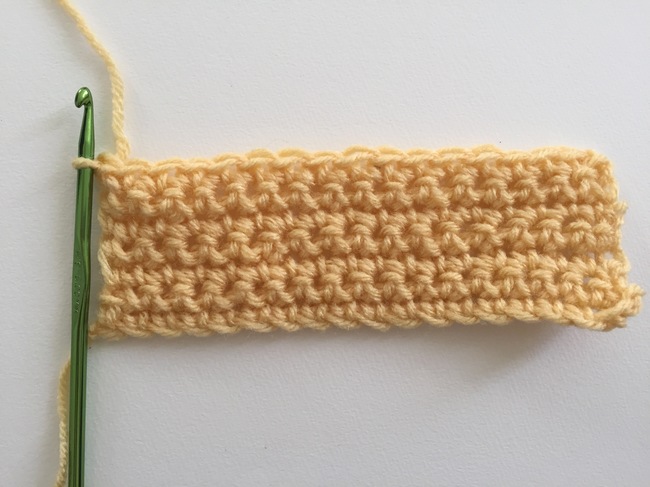 The Moss Stitch design will continue in the ensuing rows as detailed in the steps below:
Turn your work and chain 1.
The first chain space of the preceding row is the area where your hook should be inserted (between the single crochet and the chain).
Put one crochet stitch together.
Repeat the previous steps over the entire row, inserting your hook into the subsequent chain space.
Until your project reaches the appropriate length, keep going back and repeating these procedures.
Step 4: Changing Colors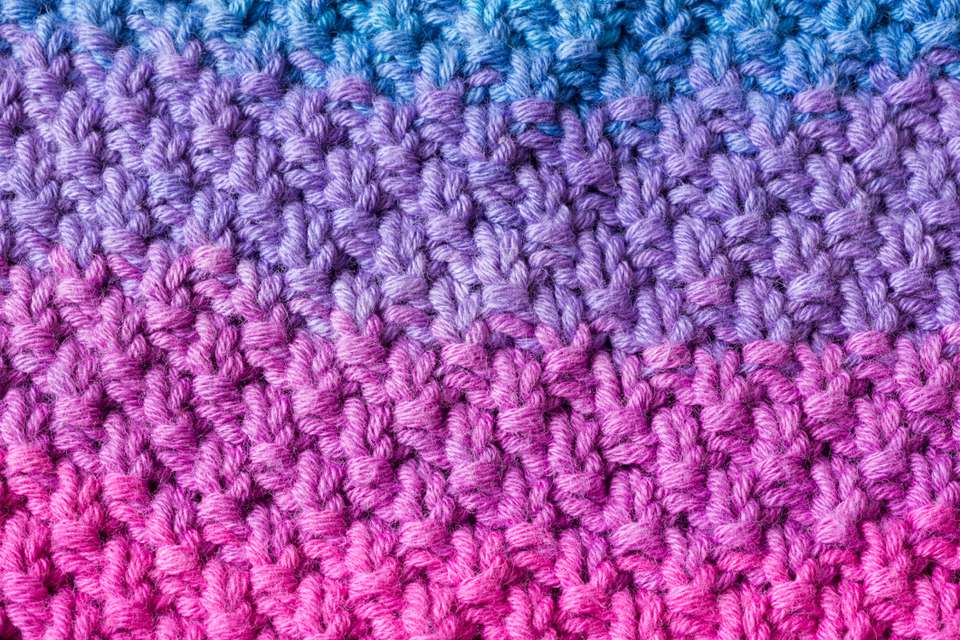 You can alter the color scheme at the start of each new row to give your Moss Stitch creation more visual flair. Here's how you can proceed with the task:
Once you have two loops on your hook, finish the final single crochet of the preceding row.
To finish the stitch, yarn over and pull through both loops with the new color.
Chain one, then turn the piece to start the subsequent row with the new color.
Variations in Moss Stitch Crochet
You can increase the appeal of the Moss Stitch by experimenting with variations that give your work more depth and complexity:
Double Moss Stitch: In this variation, double crochet stitches are used instead of single crochet stitches to create a larger and more noticeable texture.
Mini Moss Stitch: The Moss Stitch can be worked on a smaller scale using a finer yarn weight and a smaller crochet hook for a delicate touch.
Tips and Tricks for a Flawless Execution of Moss Stitch Crochet
Following are some tips for beginners who want to learn the art of moss stitching:
To guarantee even stitches and a polished finish, keep your tension constant when crocheting.
Count your stitches frequently to avoid mistakes and preserve the symmetry of the pattern, especially when changing colors.
To acquire a professional finish, acquire practice precisely when weaving ends.
Try various yarn textures and color schemes to produce one-of-a-kind effects that fit your creative vision.
Each row in the Moss Stitch starts with a single crochet and alternates with chains. Pay special attention to this progression to prevent errors that can throw off the pattern.
Advantages and Disadvantages of Moss Stitch Crochet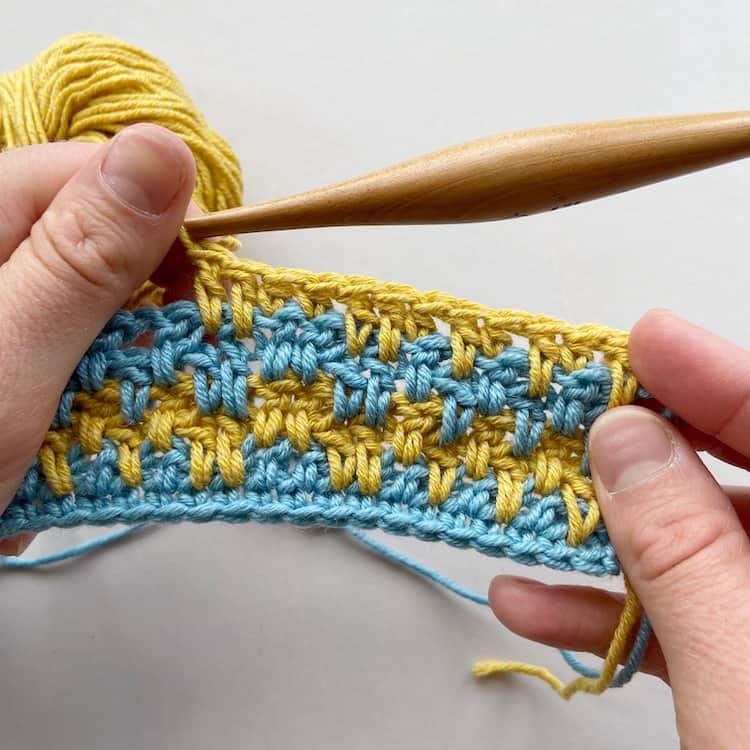 Check out some advantages of moss stitch crochet:
This kind of stitch creates a visually captivating and extensive texture that adds depth and elegance to the crochet project.
The moss stitch crochet is reversible because of which both sides look beautiful and appealing.
The texture of moss stitch crochet is tight and dense, due to which the end product is highly durable.
The textured fabric used to make the crochet design provides warmth and acts as an insulator.
The following are some disadvantages of using this crochet technique:
The Moss Stitch may take more time to finish than some other stitch patterns since it alternates single crochet and chain stitches.
The Moss Stitch's tightness may not be ideal for very delicate or thin yarns since it could cause the cloth to become excessively dense and lose its drape.
It uses more yarn than more straightforward stitch patterns.
It might not be the greatest option for elaborate or extremely detailed designs.
Creative Application of Moss Stitch Crochet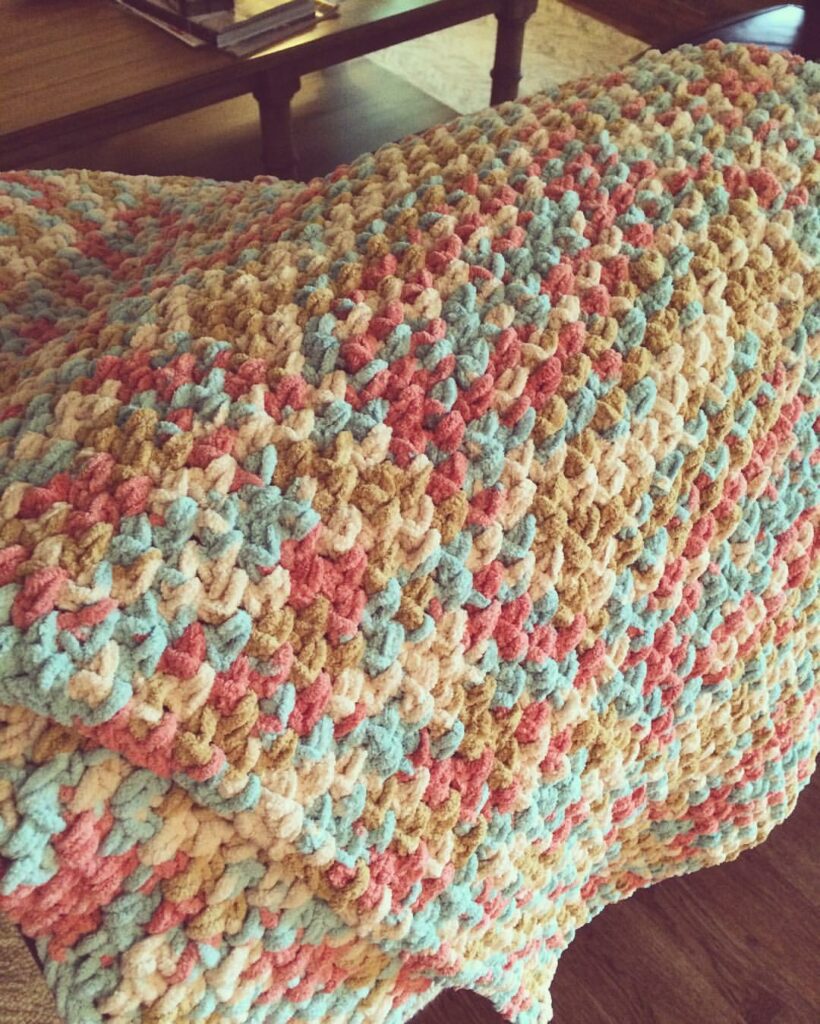 Are you wondering what you can make using the technique of moss stitch crochet? Find out below:
Create cozy scarves and fashionable cowls that will keep you warm and add a bit of elegance to your attire. The accessory's reversible texture makes sure that all sides have an appealing appearance.
Make elegant throws and blankets that will become family heirlooms. Your living area has a cozy atmosphere because of the Moss Stitch's textured surface and a sense of craftsmanship, thanks to the pattern's visual depth.
Design durable dishcloths and washcloths by utilizing Moss Stitch's durability to create useful yet attractive items. They give a stylish touch to your kitchen or bathroom while being ideal for easy cleaning because of the tight texture of the stitch design.
You can use the Moss Stitch to create stunning baby blankets, outfits, and accessories. Infants' fragile skin responds well to its soothing texture and reversible design.
Conclusion
The Moss Stitch is an exquisite example of the beauty that can be created by combining simple stitches in crochet. You should keep in mind that practice and experimenting are essential as you begin your Moss Stitch crochet journey. You have gained the knowledge necessary to start a variety of crafts by understanding Moss Stitch patterns and the relationship between single crochets and chains.
You can now safely modify the Moss Stitch to suit your creative vision, even experimenting with color changes and variations for added flare, whether you're making cozy scarves or elaborate blankets. The Moss Stitch encourages you to explore its endless possibilities and turn a skein of yarn into a work of art that showcases your individual creativity and passion for the crocheting trade, regardless of your level of experience.
Therefore, grab your supplies and embrace the rhythm of hook and yarn to set out on a creative journey that will leave you spellbound by the enchantment of the Moss.
Frequently Asked Questions
Is the Moss Stitch Reversible?
Yes, the Moss Stitch is reversible, making it perfect for items like scarves, blankets, and other items that show both sides. Your knitting or crocheting creations will gain variety and visual appeal thanks to the fabric's textured fabric that is produced by its alternating knit and purl pattern.
Is the Moss Stitch Crochet Suitable for Beginners?
With some practice, beginners can successfully use the Crochet Moss Stitch. Chains and single crochet are among the fundamental stitches used. Keeping track of stitches is crucial despite the pattern's repetition. Tension management and pattern detection skills can be learned in this way. Beginners can learn the skill by starting small, with something as simple as a dishcloth.
Can Delicate Yarns Be Stitched with the Moss Stitch?
It is feasible to use delicate yarns with the Moss Stitch, but care must be taken. Due to their thinness, delicate yarns like lace weight or mohair may not display the stitch's texture adequately. They may also be more difficult to work with, leading to potential tension problems or snagging.
Can I Use the Moss Stitch to Make Lacy or Openwork Patterns?
Although the Moss Stitch produces a textured pattern, lacy or openwork motifs are not often created with it. Since it is knit and purled in alternate rows, the fabric is heavier and less suited for real lace or openwork applications. You can think about experimenting with additional crochet stitches if you're seeking openwork effects.
Which Prominent Crafts Make Use of the Moss Stitch?
In knitting and crocheting, the Moss Stitch, often referred to as the Seed Stitch, is frequently used. It's popular in knitting for making reversible scarves, blankets, and textured clothing. Baby blankets, textured accessories, and dishcloths are all frequent uses for it in crochet.