Crochets are extremely easy to create DIY projects that bring along a wide range of relevance and have immense value. The crochets, besides being vital to its enthusiasts, form a great gifting option for family and friends.
With the help of crochet patterns, you can create your own personalized beanies that can suit your choice and preferences. In addition, they are also top choices for making charity, besides making decent fashion choices.
Proceeding on the note ahead, we have curated a detailed guide consisting of 15 ideas related to the beanie crochet pattern, which symbolizes a great deal of magic that is created by a perfect match of yarn and creativity.
As an experienced crocheter or a beginner, our list of patterns provides style, comfort, and satisfaction. Each beanie mentioned on the list carries its own self-expression and symbolizes joy, which doesn't come with age barriers.
Without getting much into the overview, let's get started.
Types of Yarn That Are Best for Beanies
There are certain factors that you need to consider while selecting the yarn for your beanie crochet pattern. We have listed some of the common options that people use while crocheting their beanies. The list goes as follows :
Bulky Yarn: Bulky yarn is one of the top choices for crocheters. It's because they come with a cozy fabric and are extremely thick. They are suitable for creating hats all around the year. If you are not comfortable with bulky yarn, then you can use chunky yarn as an alternative.
Weighted Yarn: They are lightweight but provide good warmth around the ears. So, these are a perfect option during the winter as they provide good insulation during the cold winter days. They can be made in different colors and have adjustable size options.
Stretchable yarn: These beans are a perfect fit for those people who take off their hats and wear them again. As they are stretchable, they can be easily adjusted to any head size and also can be folded like a cap and put inside a pocket.
The Right Color Selection Makes All the Difference
The right color selection is an important step while creating your own beanie crochet pattern. This allows customization, and the beanie can be made according to your choice. Some of the tips for choosing a perfect color are stated as follows :
If you are making the beanie for someone, think about the style and fashion they wear. Do they like deep colors, or are they comfortable in light colors? Make a note of their complexion and style to make the perfect beanie.
When you are making the beanie, think about the current season. If you are making the beanie during summer, then light or bold colors can be a good choice. Similarly, if you are making the beanie during the winter, a darker color will be preferred.
When creating a beanie, add a touch of uniqueness to show your creativity and style. This will make the person think about the time and effort you took to create the beanie. Experiment with the beanie to show your creative touch.
Beginner Tips in Choosing Yarn Colors For Beginners
As a newbie in crocheting, here are some of the tips you can follow for choosing the yarn colors
If you are confused in selecting the right color, then select dark color as a default. This will allow you to see the stitching more clearly.
While making the beanie crochet pattern, you will make mistakes, so selecting a color that symbolizes forgiveness, like medium gray, cream, and tan, would be a good choice.
Use various online tools available on the internet to select the right combination of colors while selecting your beanie.
As a beginner, if you impress the person you are creating the beanie for, then we would tell you to select a dark color and then pair it with complimentary shades or neutral colors. This will help you achieve an appealing and cohesive look.
While making the beanie, think about the season, the complexion of the person, and the style they usually carry themselves.
Step out and try different color combinations. Beanie creation is not about perfection but about the amount of effort and dedication that you invest as a person.
Easy Beanie Crochet Pattern for Every Crocheter
1. Macy Beanie Pattern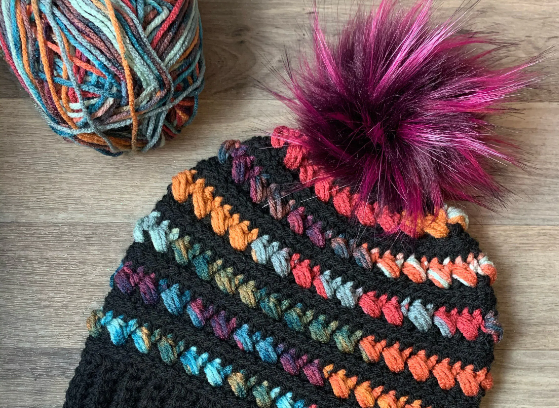 Macy Beanie is an Instagram influencer who shares her love work through her channel. Her beanie crochet pattern became super popular among the audience because of its style and vibrancy. To top that, the hat created the beanie style can be adjusted according to all ages. Hence, this design will be fun and versatile.
2. Winter Rose Beanie Pattern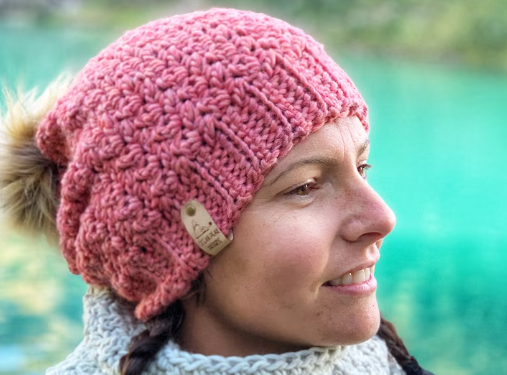 This beanie crochet pattern is fairly easy to make, and the instructions to adjust its size are super simple. This beanie can be worn in summer, too, since it's stylish and super comfortable. Recently they were worn by Ella Emhoff, who is the stepdaughter of Kamala Harris. So, you can imagine the craze. This beanie is trendy right now.
3. Chic Beanie Pattern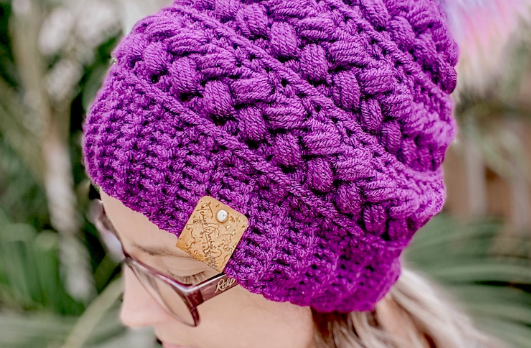 This beanie crochet pattern has a simple learning curve and comes in a variety of colors. Recently, the supermodel Bella Hadid has been sporting the look on a beach. Besides its winter advantages, they can be worn in the sun as it serve as an effective sun shield. They come in different colors and sizes and are adjustable according to your head size.
4. Rosewood Beanie Pattern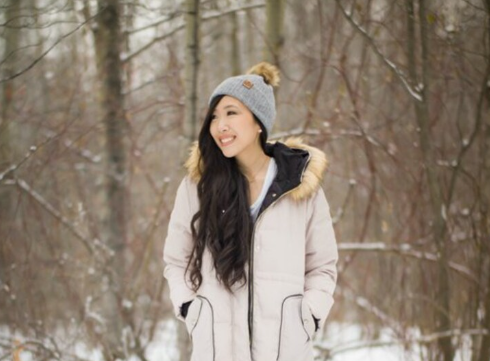 This beanie crochet pattern has been loved by people all over the globe since it provides excellent heat insulation. They work wonders during winters and help you keep warm on cold, chilly days. To complete the look, pair it with matching accessories that go with your outfit; everyone will be amazed at the finished look.
5. Ash Beanie Pattern
The best thing about this beanie crochet pattern is the fact that it has simple instructions to create, and the head size is adjustable. With this product, your hair protection is guaranteed as it shields you from harsh weather conditions and minimizes exposure to wind, rain, and the sun. To complete the look, match the color of the beanie with a suitable outfit.
6. Tanger Beanie Pattern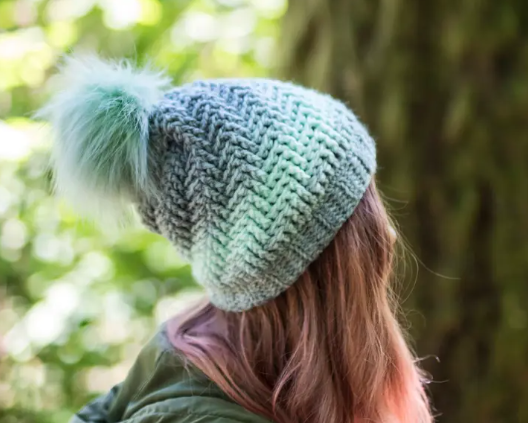 Two types of yarn can be used to create this beanie crochet pattern, and they can be made in under 30 minutes. All you have to do is follow the instructions given by the maker, and you are all set. The size is adjustable, so you can also make this beanie for your kids, and they will love you for it. They are stylish and fashionable and look extremely comfortable when you wear them.
7. Emery Beanie Pattern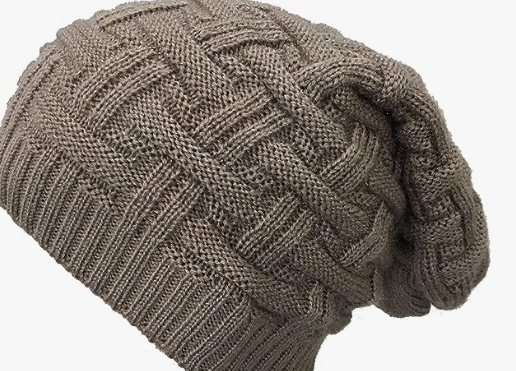 This is one of the cutest beanie crochet patterns that you can create for yourself. They can be made in different colors and are made from wool. When you wear this product, it's guaranteed that you will feel a sense of coziness and you will enjoy the comfort feeling. This beanie is also a hassle-free idea all, which means you can quickly adjust to wear it whenever you feel the need.
8. Coffee Crochet Beanie Pattern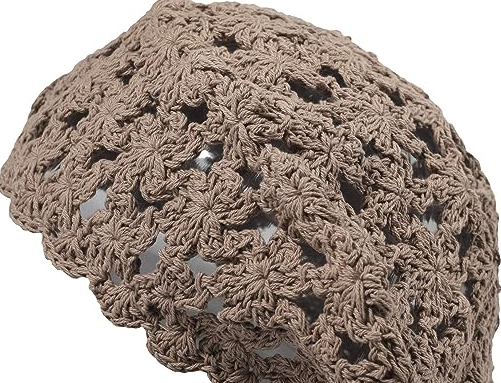 This beanie crochet pattern is super quick to make, as per the detailed instructions provided by the seller. There are days when your hair doesn't look good in front of the mirror. During such scenarios, this beanie comes as a lifesaver. This beanie covers your uneven hair comfortably and saves you from a bad hair day. Also, the proportion of the beanie is adjustable according to your head size
9. Fair Isle Beanie Pattern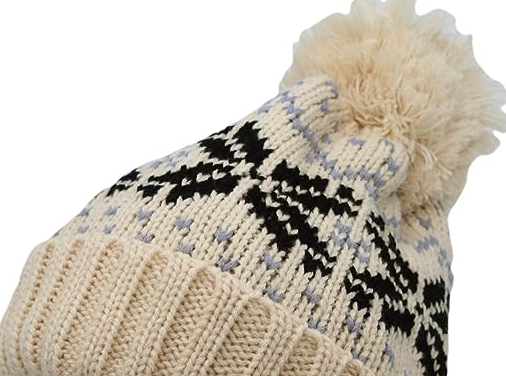 The maker has provided all the materials to make this beanie crochet pattern. Avideo tutorial is also found to craft this beanie. There are times when your hair becomes excessively dry to certain hair conditions; this is where Fair Isle Beanie is needed. They help you lose excessive moisture in your hair and prevent excessive dryness.
10. DJ Beanie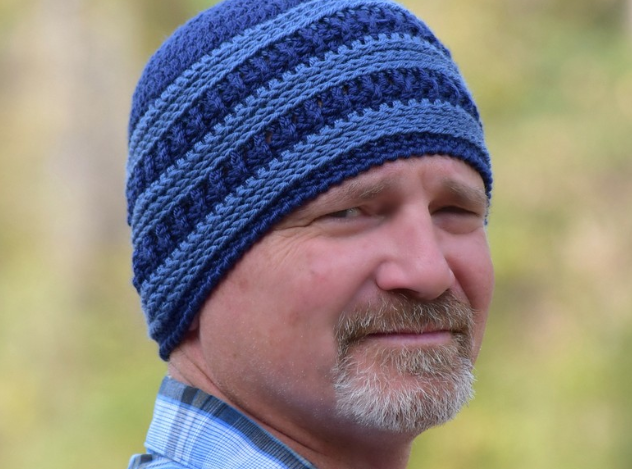 This beanie is specially styled for people who are into music. Rappers, songwriters, and even DJs can wear this beanie on stage and during their live performances and play their music with style. Since it's a top-down beanie, it can be used as a seam and keeps your earnings warm during cold, chilly days. Use this beanie crochet pattern to create your style statement
11. Wanderlust Beanie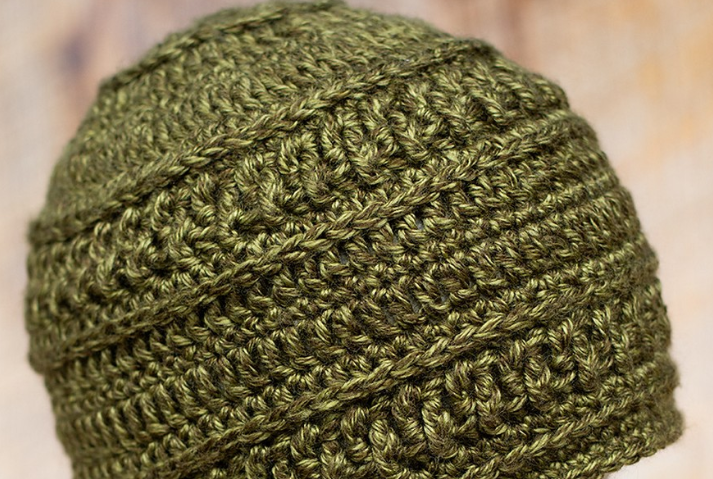 This beanie crochet pattern is made for people who love to travel outdoors or are on a constant move due to adventure or business. This beanie sports a minimalist shape, and hence, it can be worn all year round. This hat serves comfort, style, and versatility at once. This beanie comes in bold stripes and two accent colors.
12. Easy Beanie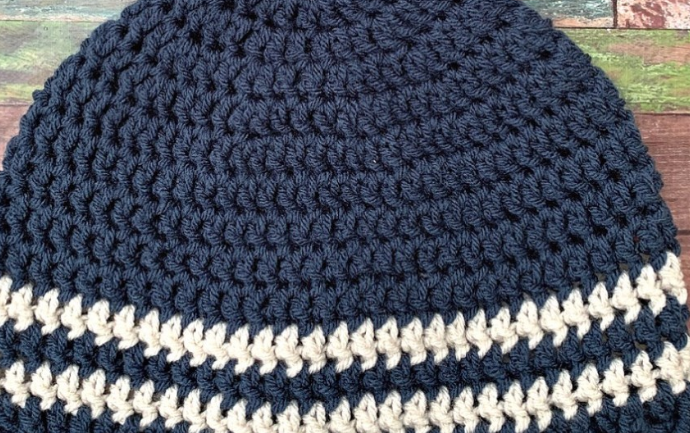 This beanie crochet pattern doesn't need a matching outfit but can be worn anywhere. They serve as an instant style upgrade and make you stand out. This beanie is designed for confident people who are successful and established. Since they support a classic style, they look incredibly graceful and elegant when you wear them.
13. Herringbone Beanie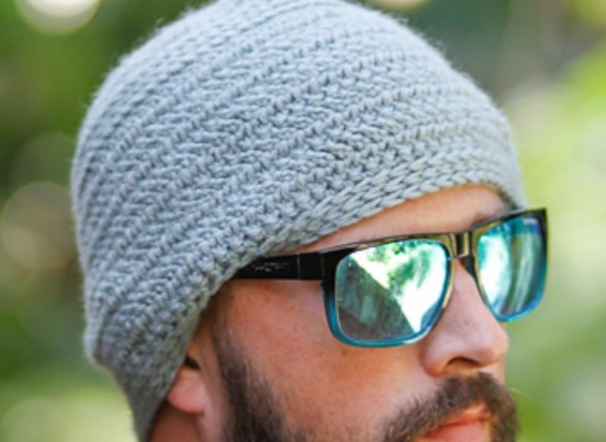 This stylish and cozier beanie crochet pattern is made for people who are fashion influencers. They come with no frills, no fab pattern, and no lace, and hence it keep your head warm for a prolonged period of time. The herringbone stitch that is present in the beanie provides you with a stylish look that is great for conversation starters.
14. Two-tone Beanie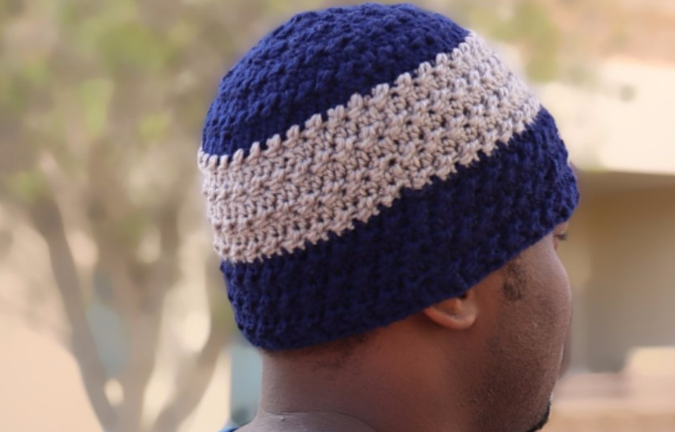 It is a great collection for your wardrobe and fashion. This beanie crochet pattern can be worn all around the year, and you don't have to worry about changing seasons. The two-tone color, which is aqua and white, adds lots of vibrance and texture. They can be worn by anyone from child to adult since it has adjustable head size.
15. Campfire Beanie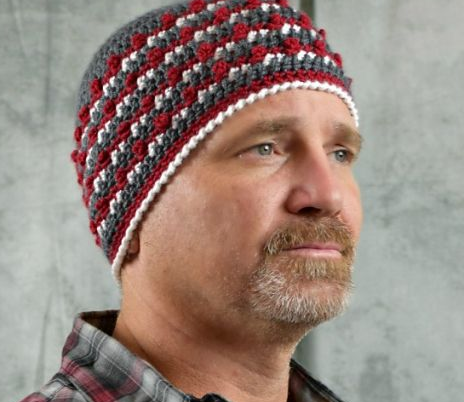 This beanie is made of high quality and supports a unique design. Campers love this beanie as it goes extremely well with their campfire accessories. This beanie has an easy folding technique, and hence, you can fold this beanie into the cap and use it for emergency purposes; this product gives you a classy look all around the year.
Takeaway
Crochet beanies involve craftsmanship, joy, fulfillment, and satisfaction. When you make something with your own hands, then it's a rewarding experience. Beanies are used during exercise, fashion statements, and cold weather activities.
So it's safe to say that beanies are a daily driver for humankind, and hence, we have formulated a list of 15 easy-to-follow beanie patterns that will make you start your journey involving stitches and yarn.
Our list collection features beanie patterns that are modern and contemporary and also have a retro vibe; hence, as a seasoned crafter or a novice, you will get to create a project that provides therapeutic experiences.
Now is the time to grab the yarn, pick up the hook, and start a journey of personal fulfillment that is achieved by creating handmade items.
Frequently Asked Questions
Can These Beanie Crochet Patterns Be Customized?
Yes, they can be. You will have the full authority to experiment with yarn, pom buttons, and stitches. So, it is advised that you practice rough craft before dating a final one.  The beauty of customization allows you to style and create a beanie according to your convenience or according to the likeness of the person you are creating for. 
What are the Essential Materials Needed for the Beanie Crochet Pattern?
Two basic supplies are needed, which are a crochet hook and the yarn of your choice. Some additional supplies needed would be a tapestry needle and stitch markers. When all these supplies are combined, then making crochet becomes super easy and a satisfying experience. 
Can a Beginner Use a Beanie Crochet Pattern?
Yes, most of the beanie crochet patterns mentioned in our list can be used by beginners. Some would require advanced knowledge. So, while making crochet, there are a few basic supplies you need, and you are good to go. Keep in mind that while making crochet, you will require time and effort, and thus, you need to be super focused during your building session.