Scoured throughout and still didn't find a satisfying pattern to crochet toddler sweaters? We know the struggle is real to develop creative thinking and, therefore, have come up with some mind-boggling patterns. Not to worry much, as all these ideas are beginner-friendly, but playing around with the patterns can yield outstanding results if you're an expert.
Before we head on, it's really really crucial for you to know that before beginning with any pattern, you need to possess knowledge of basic stitches like single crochet, double crochet, slip stitches, and more.
However, we have made things a bit easier for you by providing an overview of each pattern, which will help kick-start with the same. Do you know what is even best? We have listed all the crucial materials that are must-haves to make any of the patterns. Still confused?
Explore the patterns and harness your creativity with confidence.
Essential Materials To Crochet Toddler Sweater Pattern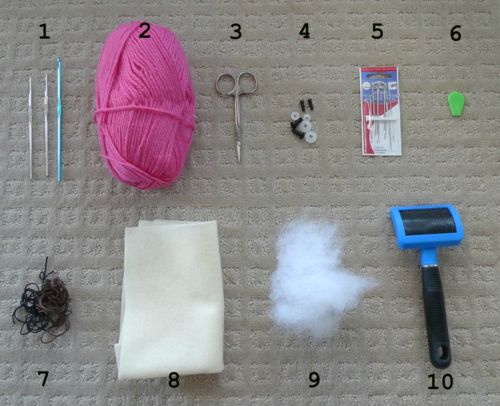 Before we delve into the cardigan pattern, it's essential to know about the materials required to make the same. Further, having these materials at hand avoids interruption, helping you to stay more focused and, hence, better results. All the materials listed below are enough to make any pattern, so let's quickly dive and explore!
The Most Irresistible Crochet Toddler Sweater Pattern Ideas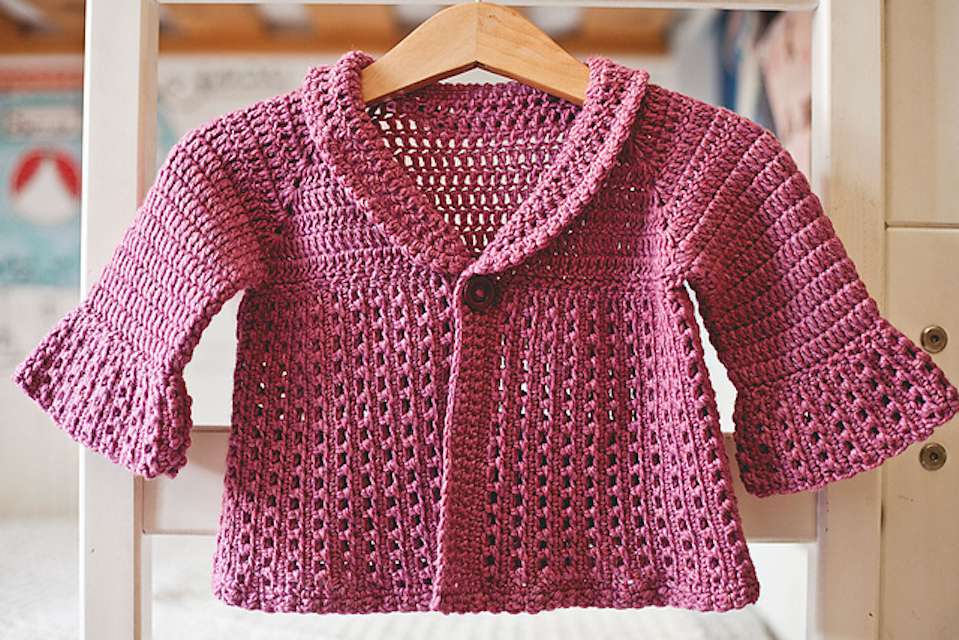 All the toddler sweater patterns are beginner-friendly; this means before starting with crocheting, knowledge of fundamental stitches is a must-have prerequisite. However, apart from knowledge of stitches, you must have crocheting skills and understand how to maintain consistent tension throughout.
1. Doveport Toddler Cardigan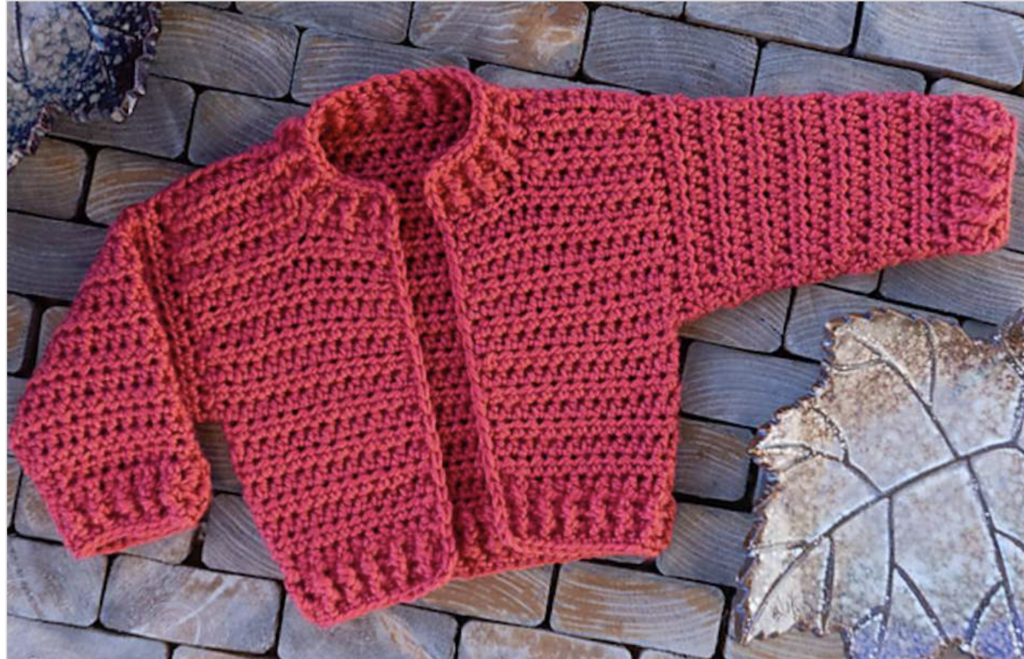 The Doveport Cardigan is an easy-to-chet, oversized, and cozy sweater. It has a minimalist design with knit-look ribbing that provides a trendy and classy finish. You can customize the body length as per your little ones with three different neckline edging options. Making devport crochet toddler sweaters is easy as it is worked entirely in one piece, reducing the need for too much crocheting.
The balloon sleeves of it, made with only two rows, add extra flair to your kid's charm. Further, suitable neckline choices such as slip stitch edging, separate ribbing, and crochet directly on the main body add well.
2. Midnight Waffle Cardigan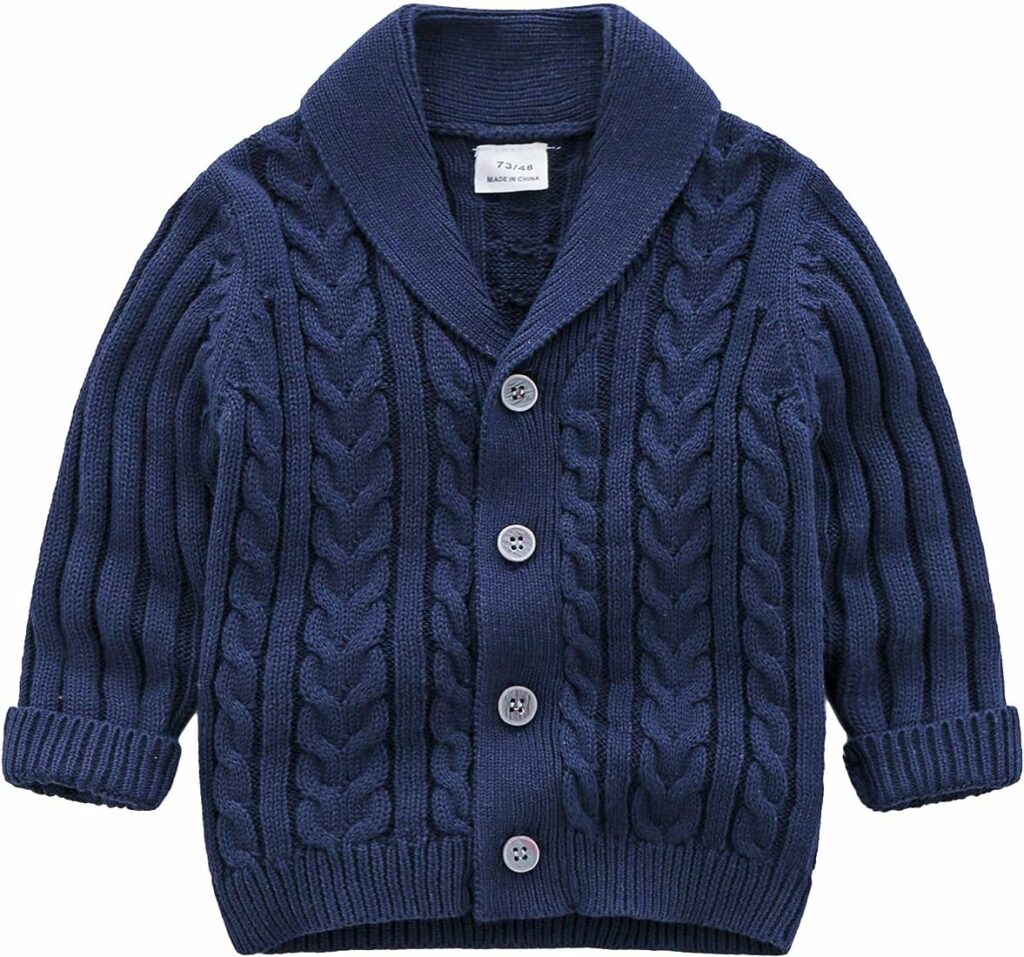 Midnight Waffle is a renowned crochet toddler sweater pattern, perfect for winter nights. The cardigan boasts two side pockets crocheted around the button line. It is a beginner-friendly pattern made with a half-double crochet stitch.
The pattern is light-weighted because of the alternating front and back post stitches, making it comfortable for your little ones. The design has wide, boxy-fit, slouchy sleeves and knit ribbing that add a modern touch to traditional waffle patterns.
3. Stonewash Coatigan Cardigan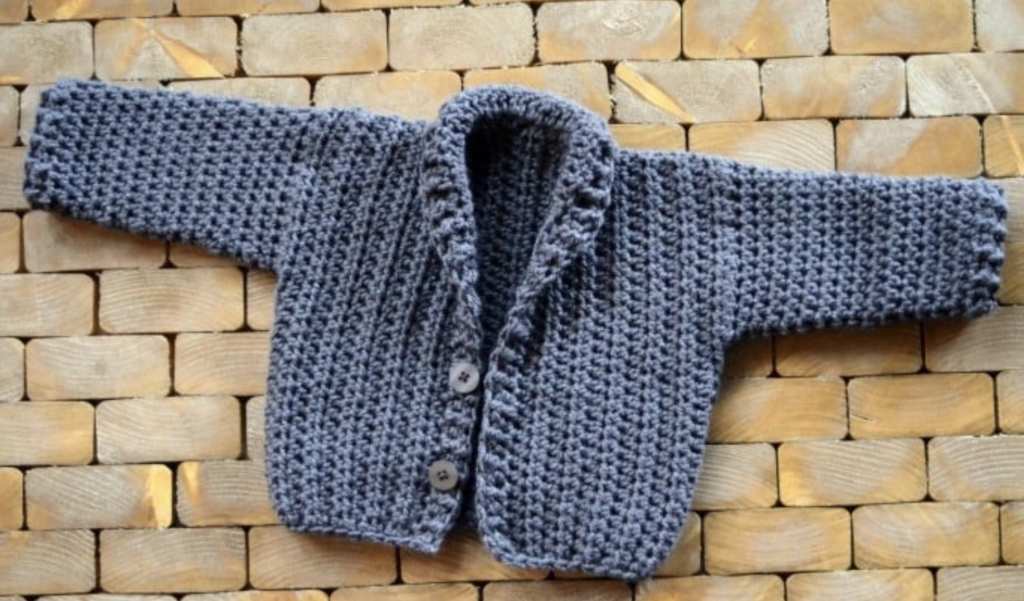 This resembles a coat and is frequently addressed as a coatigan cardigan. The hidden pocket sweater boasts a minimalist design and boxy silhouette with tapered sleeves, providing warmth and style at the same time. The pattern mainly involves working half double crochet stitches and double crochet stitches in an alternative manner. Its pockets are crocheted directly while working with the body, creating an invisible and sleek look. This crochet toddler sweaters is perfect for your kid as it infuses both comfort and fashion.
4. Brooklyn Sweater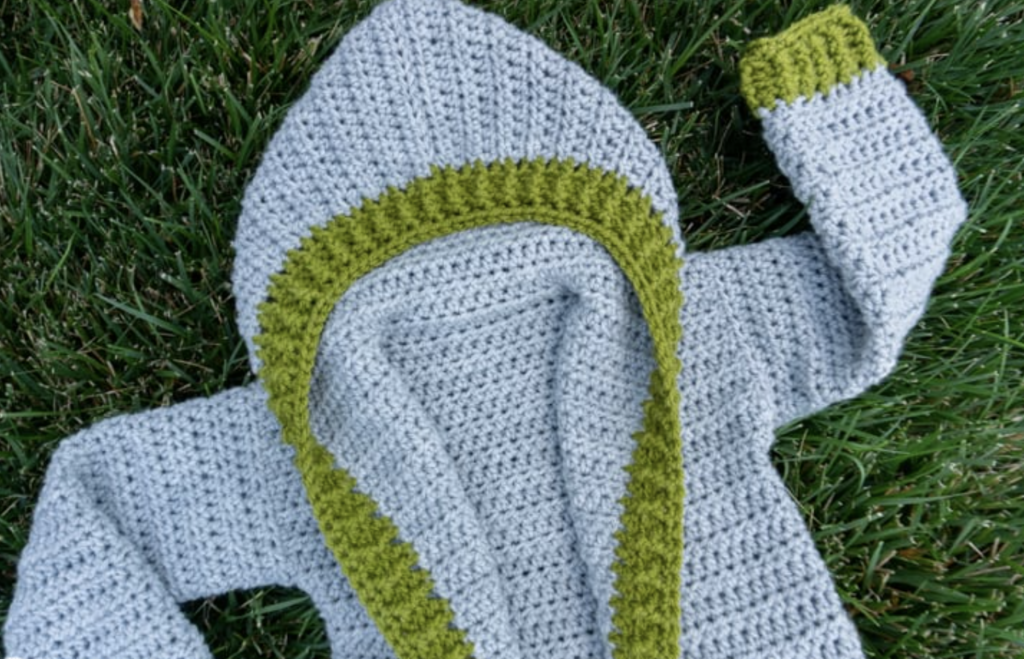 Brooklyn is among the best when it comes to crocheting toddler sweaters, owing to its quick and beginner-friendly steps. This top-down design requires no sewing. Therefore, you can try it on as you crochet. The Brooklyn cardigan is worked with simple stitches, consisting mainly of double crochets, but the neckline, hemline, and cuff have been made with front and back post double crochets. Overall, it's an everyday sweater that you can easily customize to your kids' size, wrapping warmth, compassion, and style around.
5. Rosewood Coatigan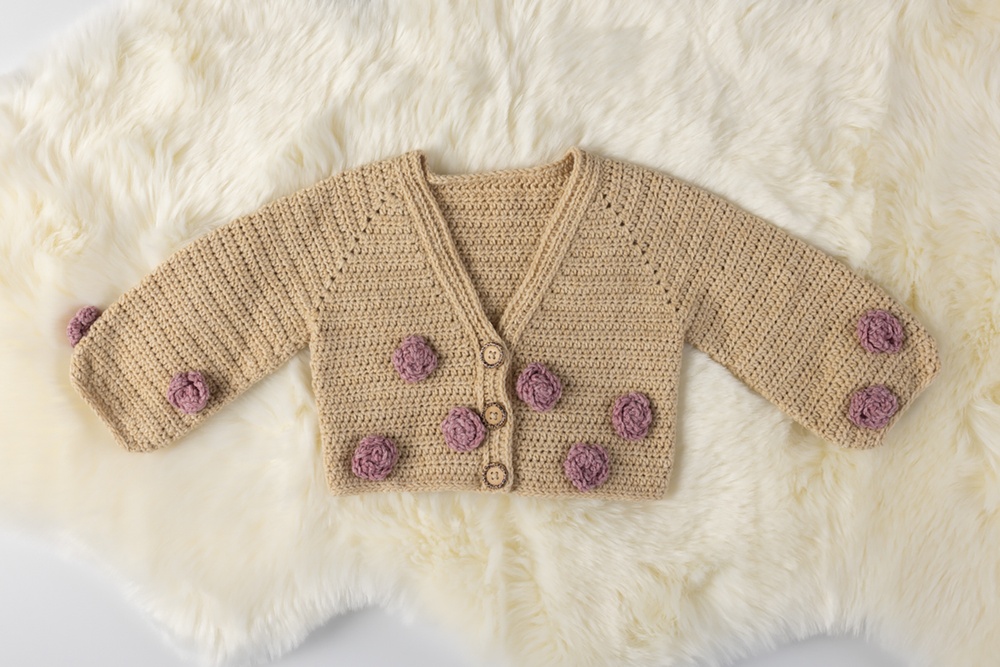 A crochet toddler sweater that showcases contemporary style with comfort and elegance. Rosewood's oversized body, drop shoulder seams, and sleeves are all made working with single and half double crochet stitches. It's a beginner-friendly project with a linen stitch pattern made with single crochets and chains.
The cardigan is constructed in one piece from top to bottom, involving armholes and slip-stitch edging at the neckline. While you may not choose it as a daily wear sweater for your little ones, it'll definitely blow your mind when used as outerwear.
6. Breton Sweater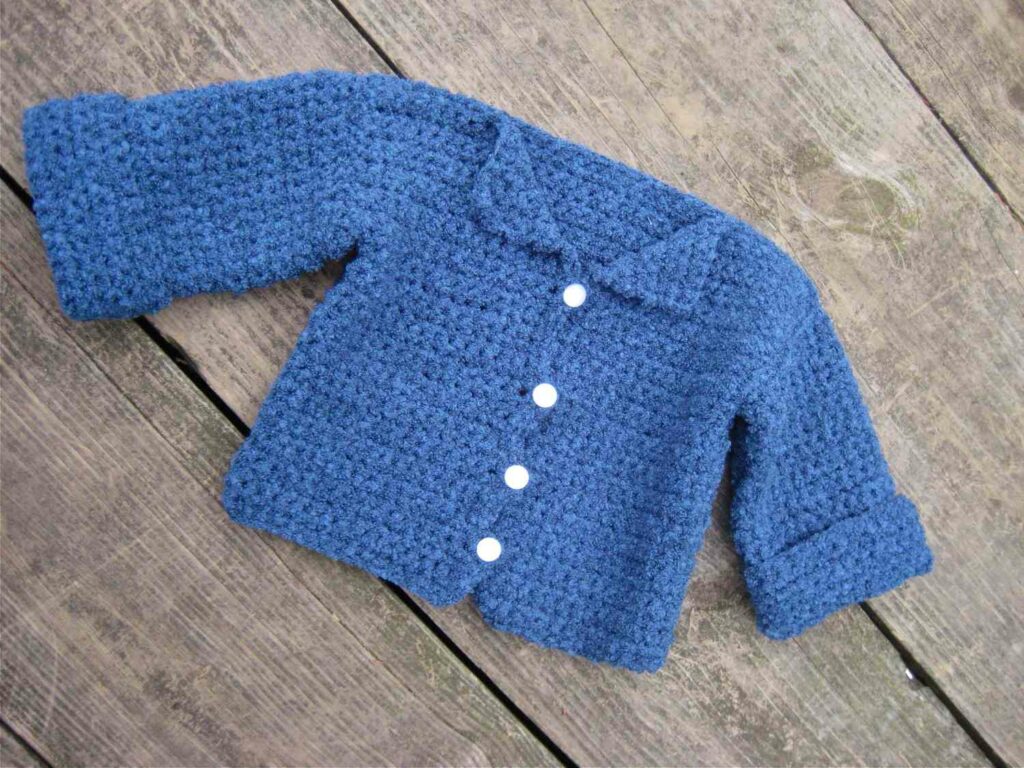 A free crochet toddler sweater pattern perfect for winter-fall. This loose-fitting pullover portrays simplicity with style and features a silhouette, balloon sleeves, and stripe details. It uses linen stitch with a mix of single crochets and chains. The stitch pattern makes your overall look graceful while adding a contrasting appearance to the texture.
Breton sweaters can be crocheted in four parts: the front, back, sleeves, and neckline ribbing. You must start with the back, working half double crochet throughout, and then work on the front. Finally, sewing all the parts together.
7. Palermo Cardigan
Palermo is a chunky ribbed crochet toddler sweater pattern. Mostly, it is designed as an oversized cardigan with balloon sleeves and pockets. It is mostly for kid girls and goes well with the leggings. This cardigan is crafted with the help of back loop stitches, which makes the fabric stretchy and hang nicely, just like knitted clothes feel and look.
Just to provide you with an overview back loop, double crochets alternate with the slip stitches in a 1:3 pattern for the entire work. If you want to master the Palermo cardigan when working, ensure the top stitches face you and keep slip stitches slightly loose to ensure the desired fit.
8. Pompeii Cardigan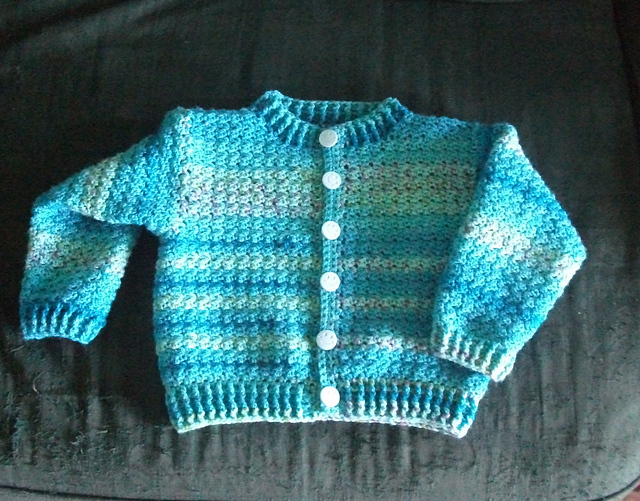 Pompeii is not beginner-friendly, but yeah, if you're an intermediate crocheter or have enough knowledge of stitches, it's easy to master this crochet toddler sweater. It is a chunky ribbed cardigan with wide balloon sleeves, a relaxed fit, and big buttons for easy style.
You can make a Pompeii by working slip stitches through back loops, double crochets, and slip stitches in a 4-row pattern. These tight stitches make it look cohesive while providing warmth and fashion. Try using alpaca yarn for softness, look, and better hanging.
9. Someday Sweater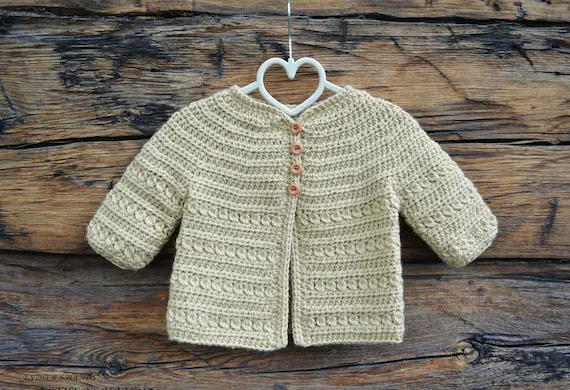 A crochet toddler sweater which is a perfect start for beginners. This modern crop pullover is comfortable to wear and fits well with balloon sleeves. When crafted using a bulky weight yarn, it strikes a perfect balance between warmth and style.
Someday, the Sweater ribbed texture will be created using half double crochet, front and back post half double crochet, and a slip stitch. The cardigan isn't designed as one piece. Instead, it is worked in 4 steps: back, front, sleeve, and ribbed collar. However, making a ribbed collar is optional.
10. Snow Bloom Jacket
Let your kids enjoy the winter warmth with the snow-bloom jacket, a trendy faux fur crochet coat. When made with the fabel fur yarn, this elegant crochet toddler sweater protrudes simplicity and class. The main stitch in Snow Bloom is the half-double crochet stitches that require increasing a few rows for shaping.
Though it's challenging to crochet with faux fur, with the help of stitch markers, one can easily navigate through the process. This makes it easy for both beginners and experienced crocheters. The cardigan will suit your kid on both occasions and casual outings.
11. Amalfi Sweater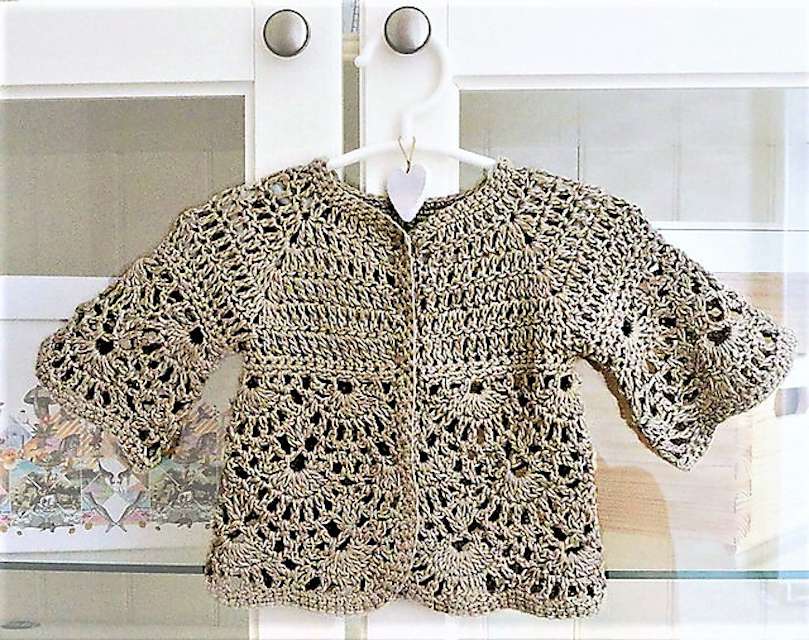 This crochet toddler sweater, when weaved, showcases a contemporary look with a feeling of comfort. It has a chunky-knit-like appearance, which can easily be achieved by working basic stitches like slip stitches and double crochet. The sweater has loosely cuffed sleeves, an oversized body, and a ribbed round neck.
The main stitches in crafting an Amalfi cardigan are back loop slip stitches and back loop double crochets crocheted in 4 panels front, back, and 2 sleeves. Overall, it's a good choice for your kid's comfort and protection from winters.
12. Briar Pocket Cardigan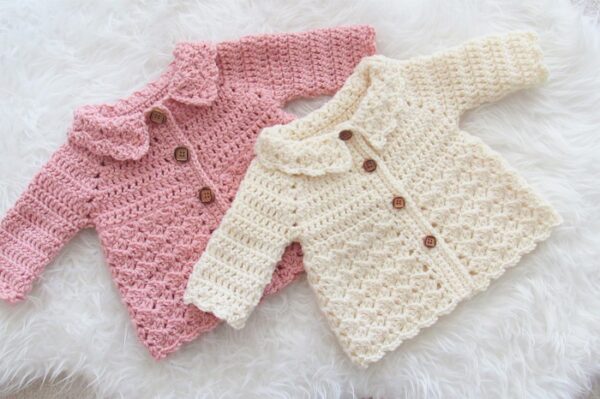 The briar pocket cardigan looks like a granny jacket but will surely improve your child's charm. The pattern is a perfect fit for beginners as it comprises stitches like half double, double, front, and back post double crochet stitches. It has slouchy sleeves that work hemline ribbing, making your child feel comfortable. It's a beginner-friendly pattern that you can easily achieve with knowledge of basic stitches.
13. Cover Up Cardigan
A delightful toddler sweater pattern that, when worn, makes your kids stand out. Play around showcasing your creativity with vibrant colors, and when you're deciding on stripes, go for a solid design. This pattern is versatile, i.e., easily suited to children of 6-18 months.
It is available in 8 different patterns, providing you with a range of options to adore your kid while providing them warmth. Making this cardigan is neither easy nor hard, i.e., it is suitable for intermediate crocheters with knowledge of every stitch.
14. Clouds Cardigan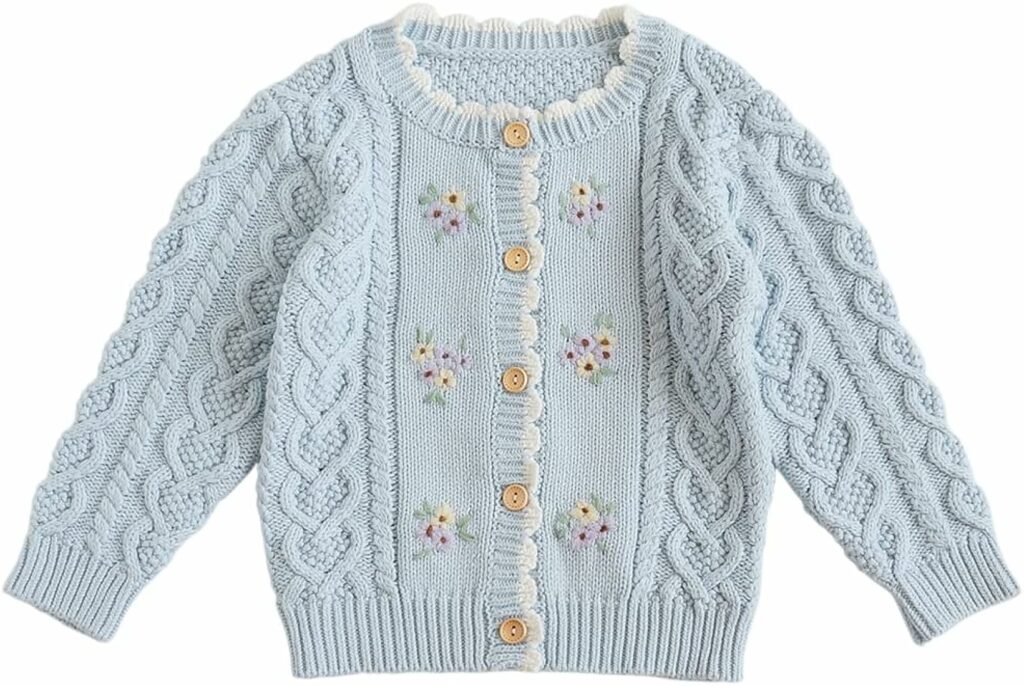 afting a cloud crochet toddler sweater is easy as it involves the working of alpine and feather stitches. These stitches can be made easily with single crochet, double crochet, and slip stitches. The textures are deep, which makes a cozy yet airy feel.
Further, the pattern also involves column stitches that offer a waffle-like texture. The cardigan will surely win your heart with a soothing and trendy style when you adore it with jeans on your kid.
15. Dreamer Sweater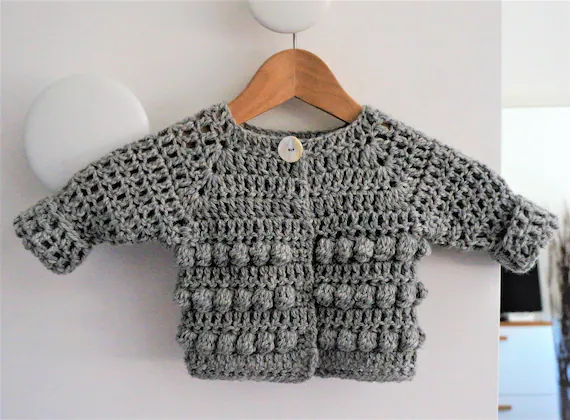 Crafting a dreamer sweater will fill you with love and joy when your kids adore it. Its bubble pattern imparts a special emotion while making it look visually appealing. The pattern uses cluster and bobble stitches, which are easy to make with the knowledge of crafting double crochet and turning chain stitches.
It can't be crafted as a whole; rather, it involves crocheting in parts and then sewing each part together. On completion, it is sure to encapsulate your attention and will be loved by your kid.
16. Countryside Cardigan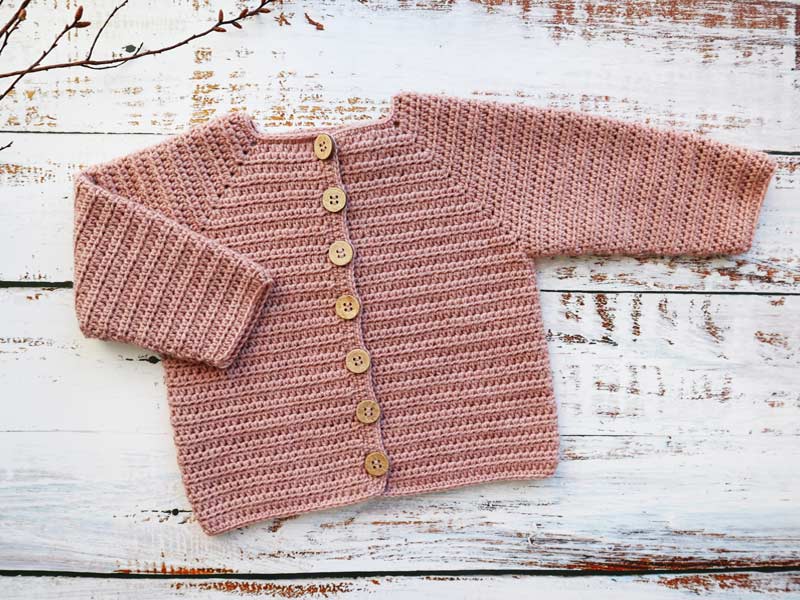 The countryside crochet toddler sweater pattern shows a gender-neutral and contemporary look, combining warmth and style for your kids. The skill level required to craft this pattern is intermediate, but making an exact look-alike requires choosing the best materials. An important thing is the zipper that ensures comfort and convenience.
The pattern mostly uses block and moss stitch alternatingly, providing a cohesive look throughout. Pick up this cardigan from the list if you want to adore your kid with a fusion of modern design and practicality.
17. Coastal Shores Sweater
As the name suggests, the pattern is designed considering the light and airy summer. The pullover showcases mesh fabric made using simple stitches and chains. This lets your child enjoy a breezy feel in warm weather. Further, it can work great as a cover-up owing to its loose boat next and long sleeves.
This crochet toddler sweater is perfect for your kids, providing a comfortable and elegant option. Choosing natural and bright colors of yarn will make the cardigan more stylish.
18. Sand Dune Sweater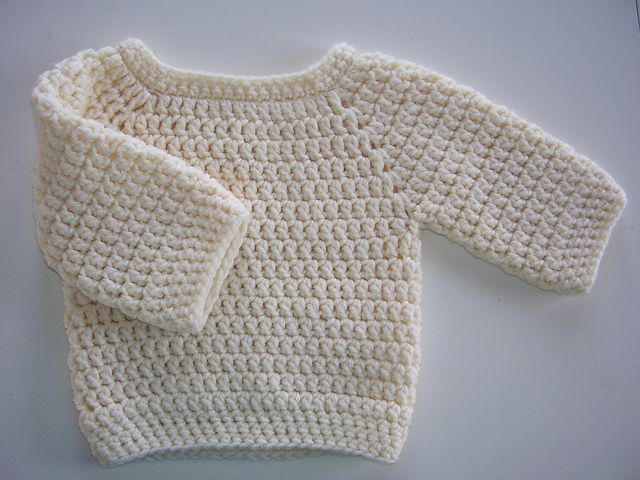 A free crochet toddler sweater that is cozy and soft, perfect for your kid during beach days and cool summer evenings. The pattern might not seem easy, but once you know about the stitches, it's nothing. Crafting dune sweaters use front and back loop stitches that result in textured ridges.
Further, crocheting dunes requires unique techniques and knowledge of combining loops and extended stitches. This helps create an airy texture without the need for weight yarn.
19. Julia Peplum Sweater
A comfortable and lightweight crochet toddler sweater pattern that will make your kid feel relaxed while providing warmth and showcasing your love. The Peplum pattern is quite different from the other patterns in the list. It has long sleeves with rolled rib cuffs, providing a cooler look for your kids. Its construction suits almost all skill levels as it utilizes a single crochet and treble crochet in its whole piece. Further, apart from using it as a cardigan, you can use it as a layering option.
20. Valerie Cardigan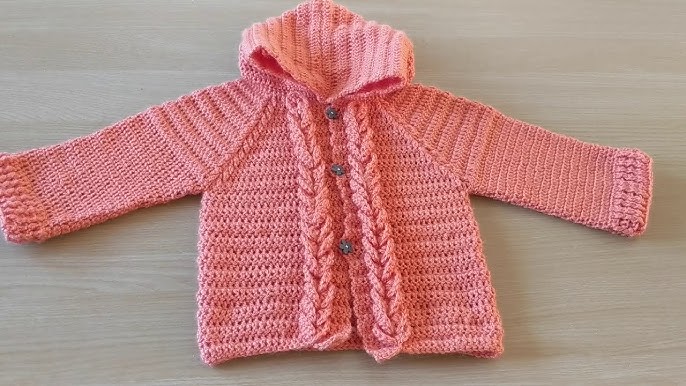 Valerie Cardigan pattern has placed among the best crochet toddler sweaters for kids. Its clear stitches make it a perfect one for moderate cold. The cardigan is easy to make and uses a double-stranded technique. Crafting valerie involves a range of stitches, from double crochet and half-double crochet to slip stitches, providing a refined texture that will suit your kid. Overall, this is a simple project that you will love crafting, and any other embellishments with crocheting will make it look adorable.
Conclusion
Making these patterns is super, super easy; the only ingredients are the knowledge of all the fundamental stitches, how to craft them, and a little bit of creative mind. Thinking wouldn't yield so quickly. Make up your mind and let the flow begin.
Further, as you're towards the end of the article, you will have got some stunning ideas. Apart your mind would have been fueled with lots of queries. Don't worry.
We are there for you; list each of them in the comment below, and we'll ensure to make things better for you. Do share below which pattern you liked the most. Did you add some extra ingredients to the same?
Frequently Asked Questions
Are These Crochet Toddler Sweater Pattern Ideas Beginner-Friendly?
Absolutely! All the toddler sweater pattern ideas above are beginner-friendly. Crafting these patterns is easy. However, the basic requirements remain the same; you need to have knowledge of fundamental stitches like single crochet, half-double and double crochet, slip stitches, and others.
Which is the Best Crochet Toddler Sweater Pattern?
Dreamer Sweater is the best of all, owing to its bubble pattern that captivates attention when worn by your kid. Further, it can be made with the help of basic stitches like double crochet. But the choice is always yours as taste depends from person to person.