Crocheting is not just a skill, it is a combination of art, technique, and passion. Within the endless sea of crochet projects, one pattern that stands out as being loved by everyone is the crochet squares blanket.
Whether you are a newbie or a seasoned crocheter, making a crochet squares blanket takes you on a unique journey through color, imagination, and texture. The beauty of the blanket lies in its looks and versatility.
A single square can be made with simple or complex stitches. The versatility ranges from a vintage design to a modern design. You can use a singular design for the blanket or mix and match it according to your preferences.
You can choose bold and vivid colors or choose subtle colors. Each square is a canvas to show your creativity and acts as a patchwork of your memories and stories.
In this blog, we will explore 30 amazing crochet squares blanket ideas that match your vibe and views, ranging from basic to complex designs. Get your hooks and yarn ready to create your very own masterpiece.
Step-By-Step Guide to Create Your Own Crochet Squares Blanket
Creating a crochet squares blanket is a rewarding experience. From choosing the desired colors and patterns to making the final product, every step that you take brings out the beauty of the blanket and your creativity. From being a newbie to an experienced crafter, blanket-making provides you with unparalleled joy.
Here are the steps to create one just how you want it to be.
Step 1: Plan a Design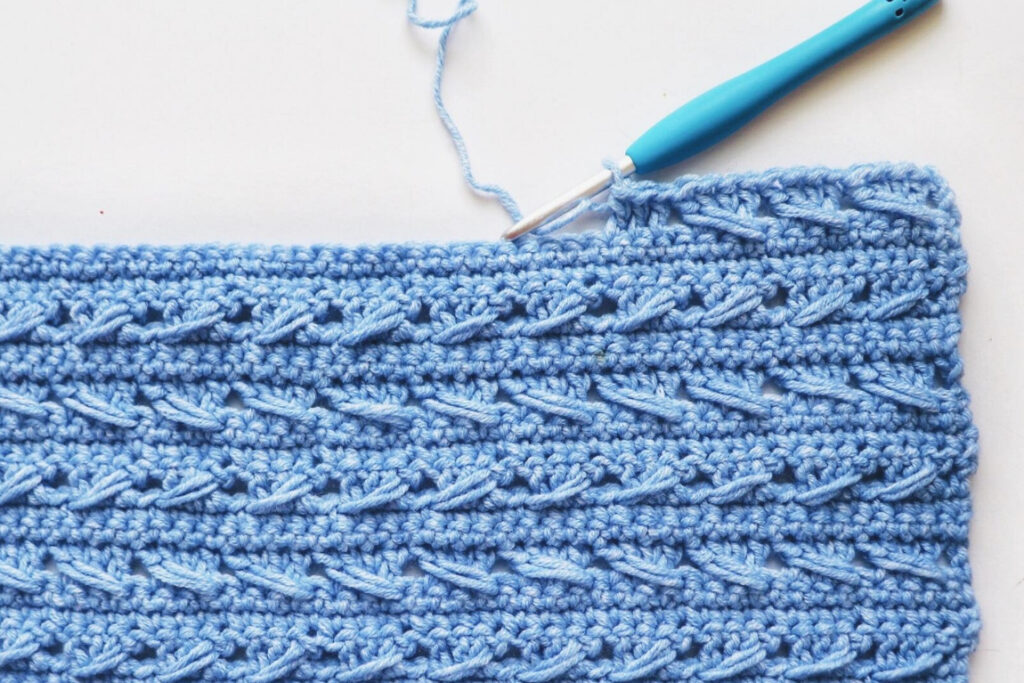 The first and most basic step is to select a design you want for the squares. You can choose a single design for all the squares or a different one for each. You can explore various crochet books, online forums, and Pinterest pins for inspiration.
Step 2: Gather Your Materials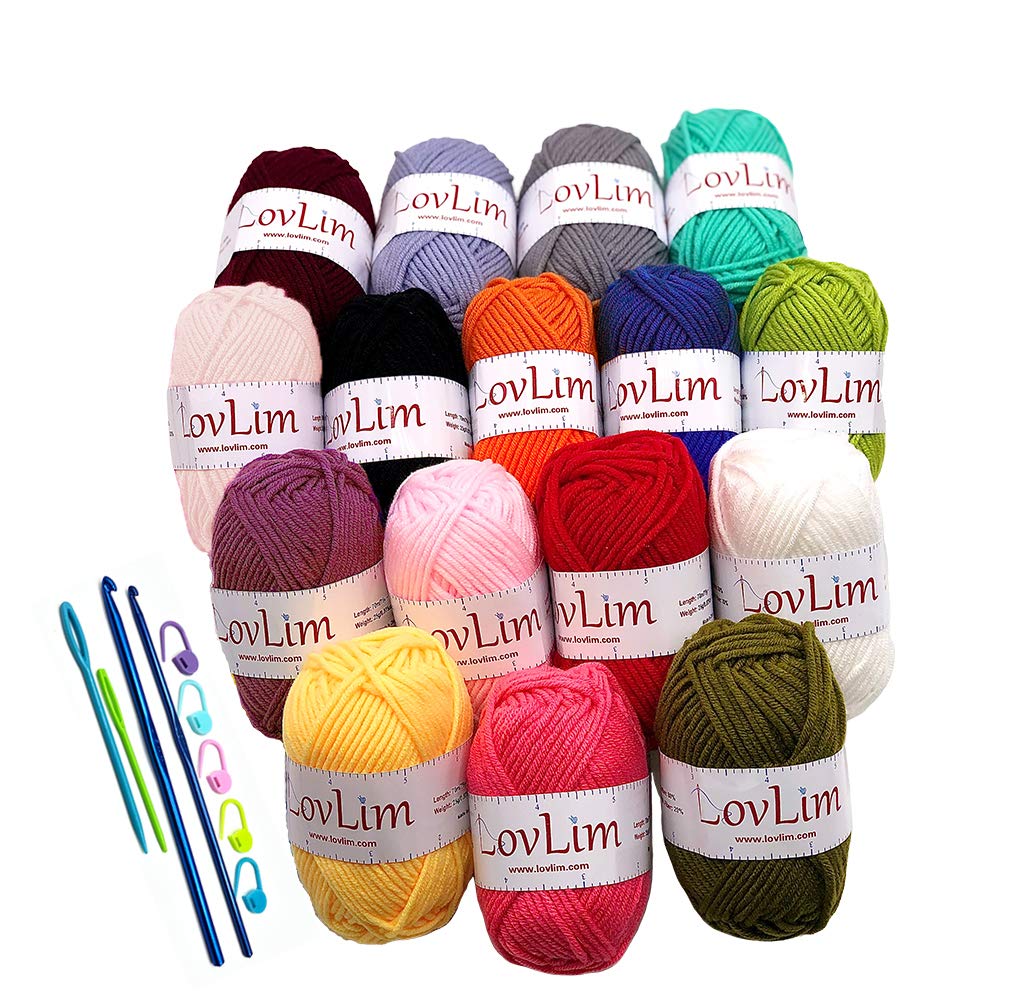 Once you have decided on the patterns and designs for the squares, the main things that you would require are the crocheting tools. Yarn in your favorite colors, crochet hooks that are suitable for the yarn that you have chosen, a yarn needle to weave the ends and join the squares, scissors, stitch markers, etc.
Step 3: Stick to the Basics
If you are starting your journey in crocheting, spend some time learning about the basics in the form of crochet stitches like single, double, and slip stitches. There are tutorials available online and in various crocheting books that you might refer to for the best possible results and to execute the projects flawlessly.
Step 4: Start Crocheting the Squares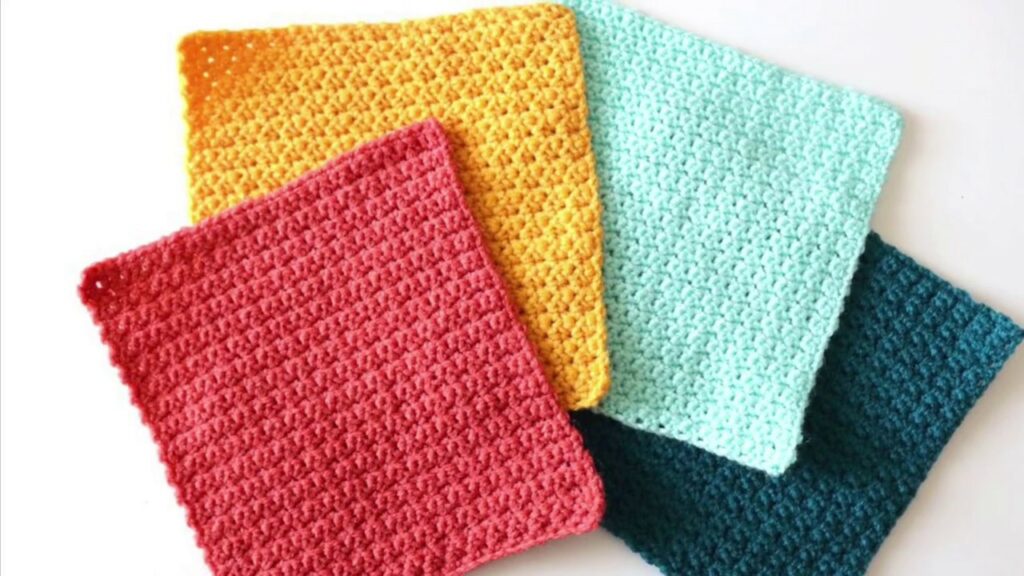 Follow the pattern you chose for the crochet squares blanket, same or different designs. You can choose to make the squares in the same size or create uneven-sized squares. However, it is recommended that you maintain the border stitch on each square for ease of joining.
<iframe width="1280″ height="720″ src="https://www.youtube.com/embed/IDAlUpsjdgU" title="Beginner Crochet Square Tutorial (Single Crochet): Crocheting Along" frameborder="0″ allow="accelerometer; autoplay; clipboard-write; encrypted-media; gyroscope; picture-in-picture; web-share" allowfullscreen></iframe>
Step 5: Blocking the Squares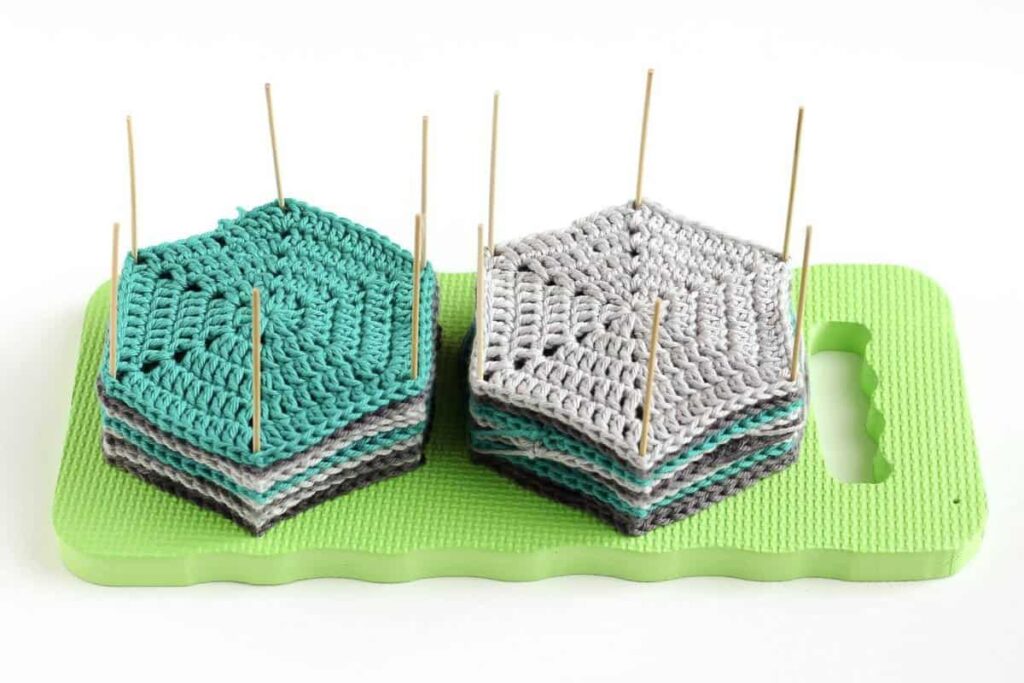 The blocking process allows you to dampen the crochet squares and pin them flat to dry according to the required shape. This makes the squares easy to join and creates a neat appearance.
<iframe width="1280″ height="720″ src="https://www.youtube.com/embed/BcTNobwoQBU" title="Blocking For Beginners // What is Blocking // Why Block your project? // Different Methods" frameborder="0″ allow="accelerometer; autoplay; clipboard-write; encrypted-media; gyroscope; picture-in-picture; web-share" allowfullscreen></iframe>
Step 6: Plan the Layout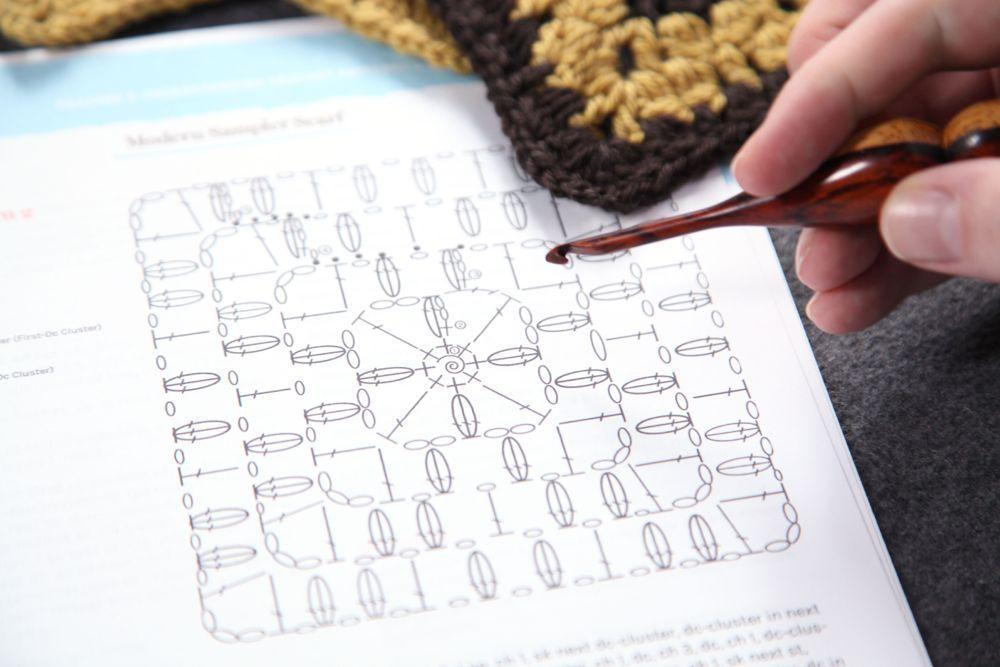 Before you join the squares, it is recommended to lay them down on a flat surface to plan the arrangement easily. This allows you to create a mental map of the final look of the blanket.
Step 7: Join the Squares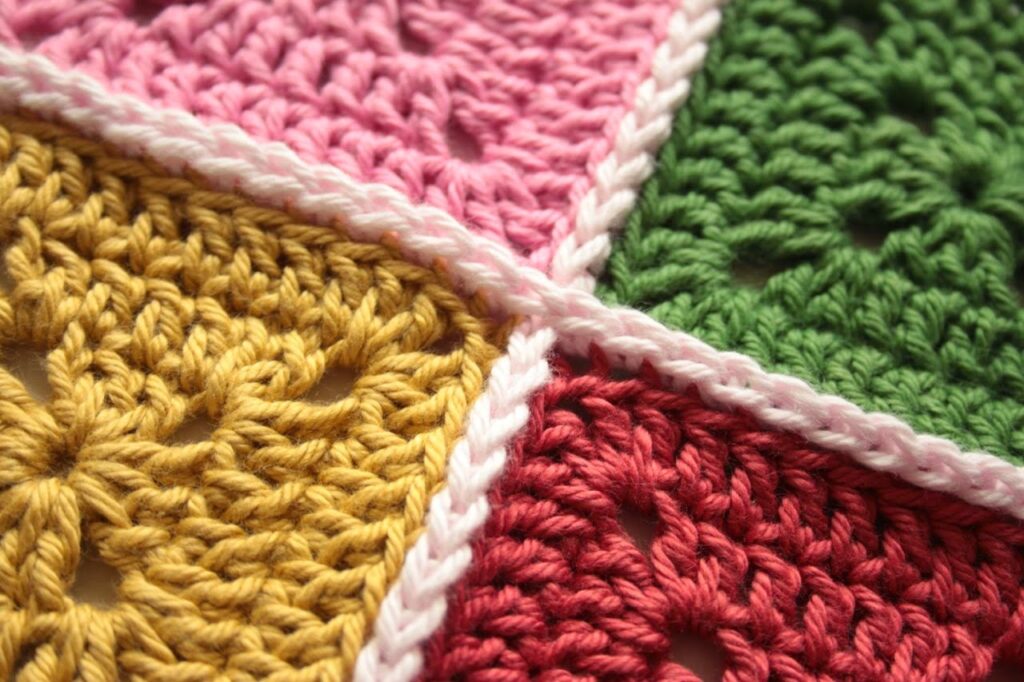 You have various options to join the squares according to the layout chosen.
Whip Stitch Method: A technique that you can use to sew the squares together with yarn and 'whip' it around the edges of the squares. Place the squares edge-to-edge with their right sides facing up. Continue to stitch from back to front, pull it out, and repeat. The whip stitch creates a neat and invisible seam.
Slip Stitch Method: This is a popular technique that seamlessly connects the squares. Using a crochet hook, insert it into the selected stitches of both squares, yarn over, and pull through all the loops on the hooks like 'slipping' the stitch. This makes a flexible and invisible seam, preserving the alignment of the crochet.
Single Crochet Join: A favored method to join the squares. Starting with one end, use the crochet hook through the outer loops. Yarn over and pull the yarn through the outer loops. Yarn over once again and pull through to complete a single crochet stitch. This creates a raised ridge to create a textured design.
Double Crochet Join: The double crochet join creates a taller ridge while adding a decorative element to the blanket. To create this, yarn over the hook, then insert through the adjacent stitches of each piece. Yarn over, pull through the first two loops, and repeat the process to complete the double crochet join.
Step 8: Adding a Border (Optional)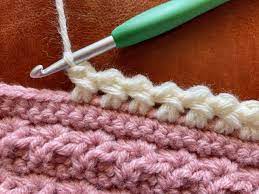 Finish the crochet squares blanket with a border to enhance its look. This also provides a neat finish to the blanket. This can be a single crochet edge or can be a decorated finish for the blanket as well.
<iframe width="1280″ height="720″ src="https://www.youtube.com/embed/etTw7QQh6Jo" title="How To Single Crochet a Blanket Border – PERFECT FOR BEGINNERS!" frameborder="0″ allow="accelerometer; autoplay; clipboard-write; encrypted-media; gyroscope; picture-in-picture; web-share" allowfullscreen></iframe>
Step 9: Weave in Ends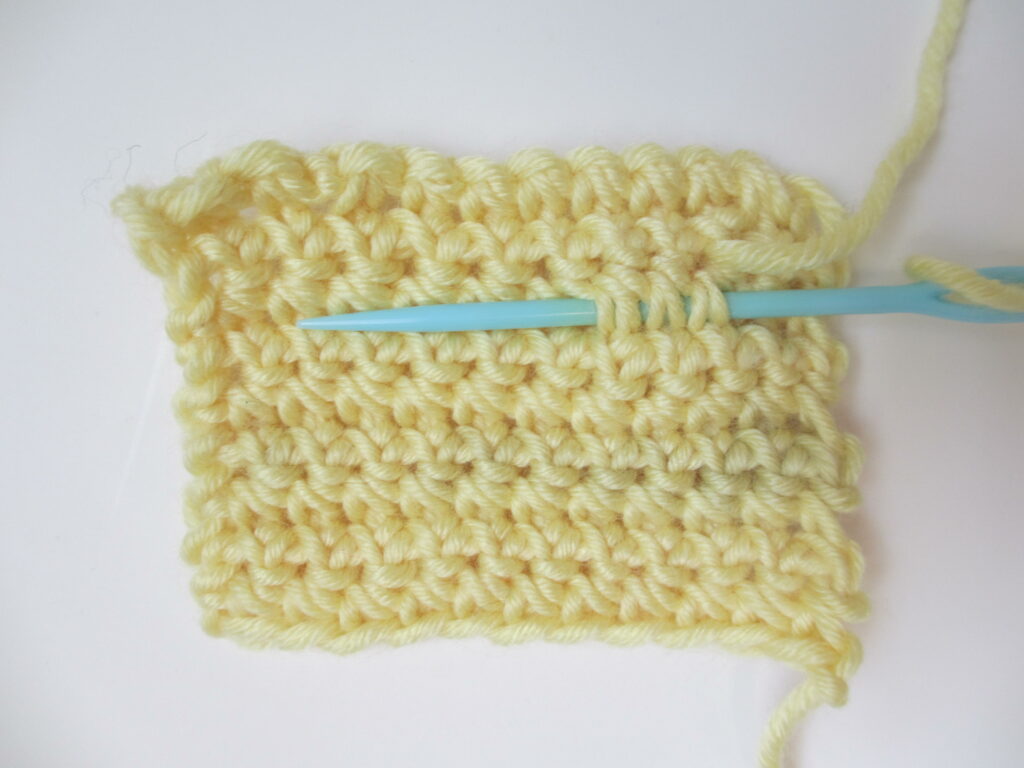 Weave in any excess yarn with a yarn needle into the body of the blanket. This removes the loose ends and their visibility while creating a polished appearance.
<iframe width="1280″ height="720″ src="https://www.youtube.com/embed/MbyVpaT1JxM" title="How to Weave (Sew) in Your Ends on Your Crochet Project" frameborder="0″ allow="accelerometer; autoplay; clipboard-write; encrypted-media; gyroscope; picture-in-picture; web-share" allowfullscreen></iframe>
Crochet Squares Blanket Ideas
Now that we are done with the essential detailing of the work let us proceed with the ideas that are best for one to go along. Elevate the decoration of your house with these crochet squares blanket ideas. From vintage granny squares to contemporary designs, these squares provide both fun and tickle your creative bone. It is a cozy and timeless masterpiece that provides warmth while being a point of attraction in your home. The list is specifically designed to be suitable for both beginners and experienced crocheters.
1. Classic Granny Square Elegance
It is a timeless piece that can be made in various colors and designs that bring in a feel of nostalgia blended with modern creativity. Detailed patterns combine various colors, creating a blanket that merges with almost everything. The classic granny square blanket is an ideal choice for beginners and experienced crocheters alike.
2. Vibrant Mosaic Medley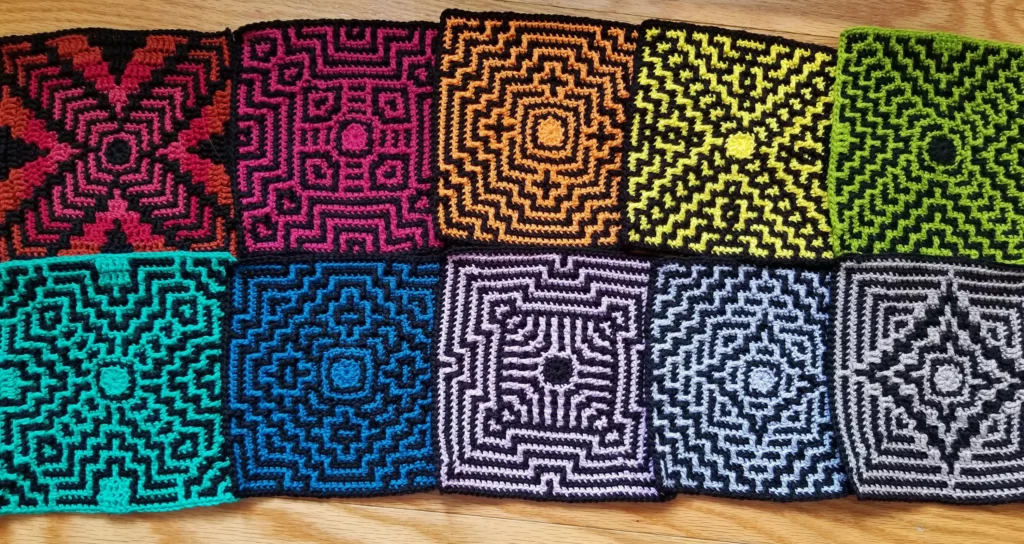 Give a creative edge to your crochet squares blanket with a vibrant mosaicmedley. Crochet squares are designed with various geometric patterns and bright colors that capture everyone's eyes. The shapes can be blended so that they become a visual treat.
3. Whimsical Animal Appliques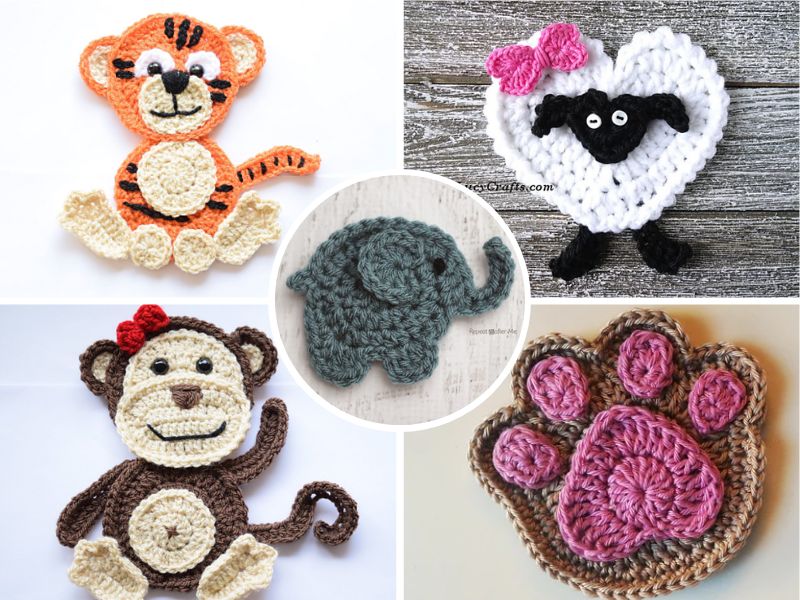 Elevate the overall appeal of your crochet squares blanket project with quirky animal detailing. Create cute animal faces, paws, tails, or other details to add a hint of playfulness to the blanket. Combine various colors and stitches to create an adorable blanket.
4. Rustic Patchwork Harmony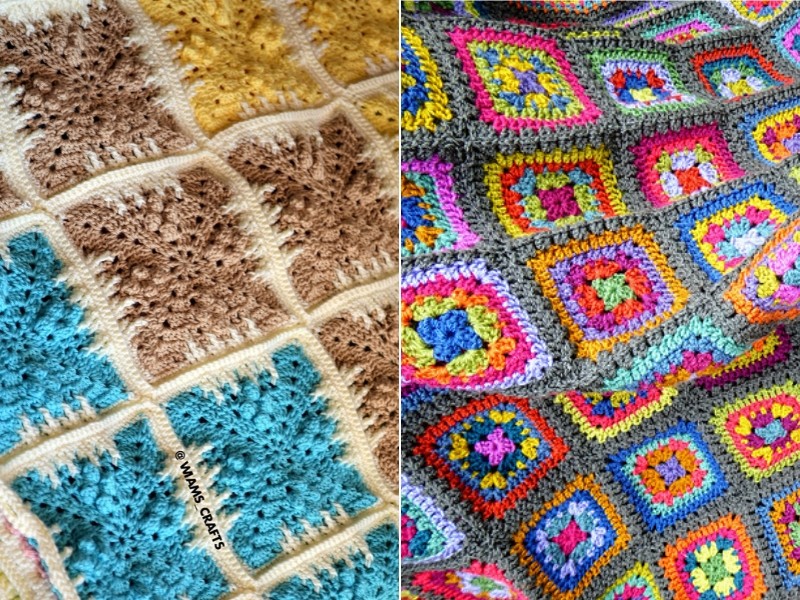 Add a rustic element to the crochet squares blanket with a simple and amazing patchwork design. Use squares that have a distinct pattern and texture. The blend of these gives out warmth and style to your place.
5. Enchanting Floral Fantasy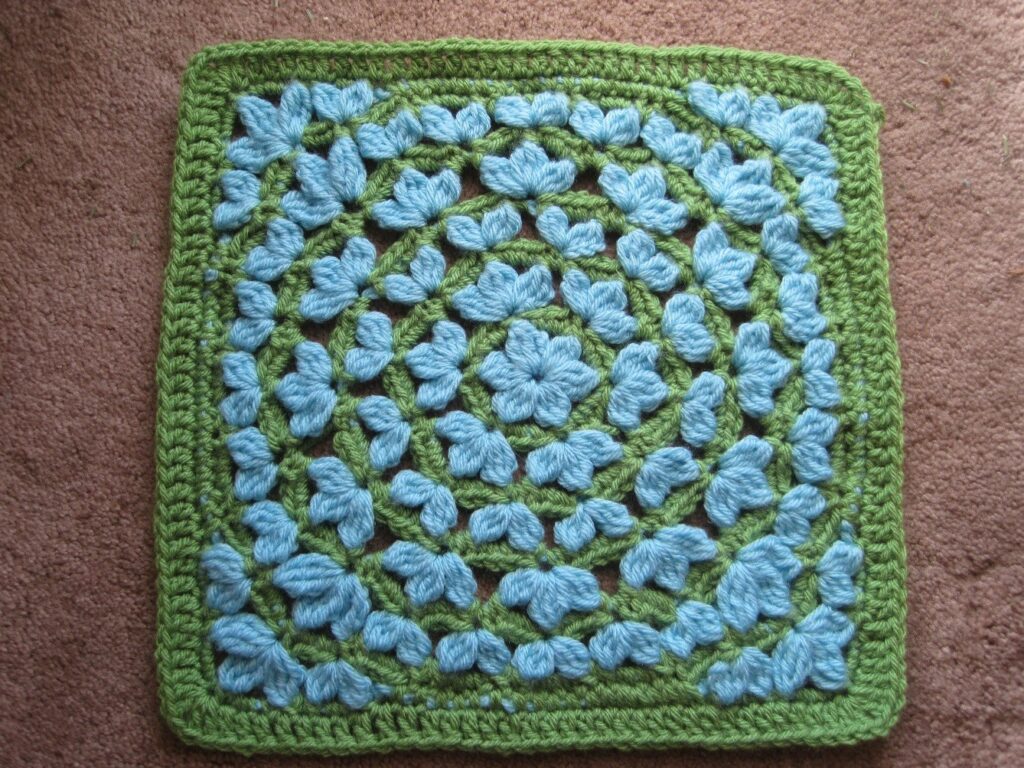 Create an immersive experience while creating a crochet squares blanket with unique floral designs. Craft squares that create a fresh atmosphere. You can experiment with various flowers, colors, and designs that capture the essence of nature. With each loop created, you weave the magic of nature.
6. Coastal-Inspired Seashells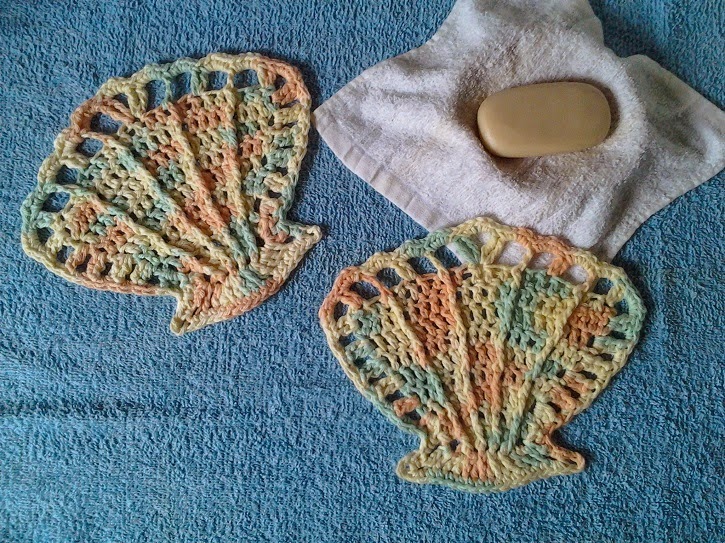 Embed the cool and calm essence of the coast with a crochet squares blanket. Create a blanket with soft and calm shades to create a soothing ambiance. Arrange them according to a beach scene for a relaxing atmosphere.
7. Contemporary Color Blocking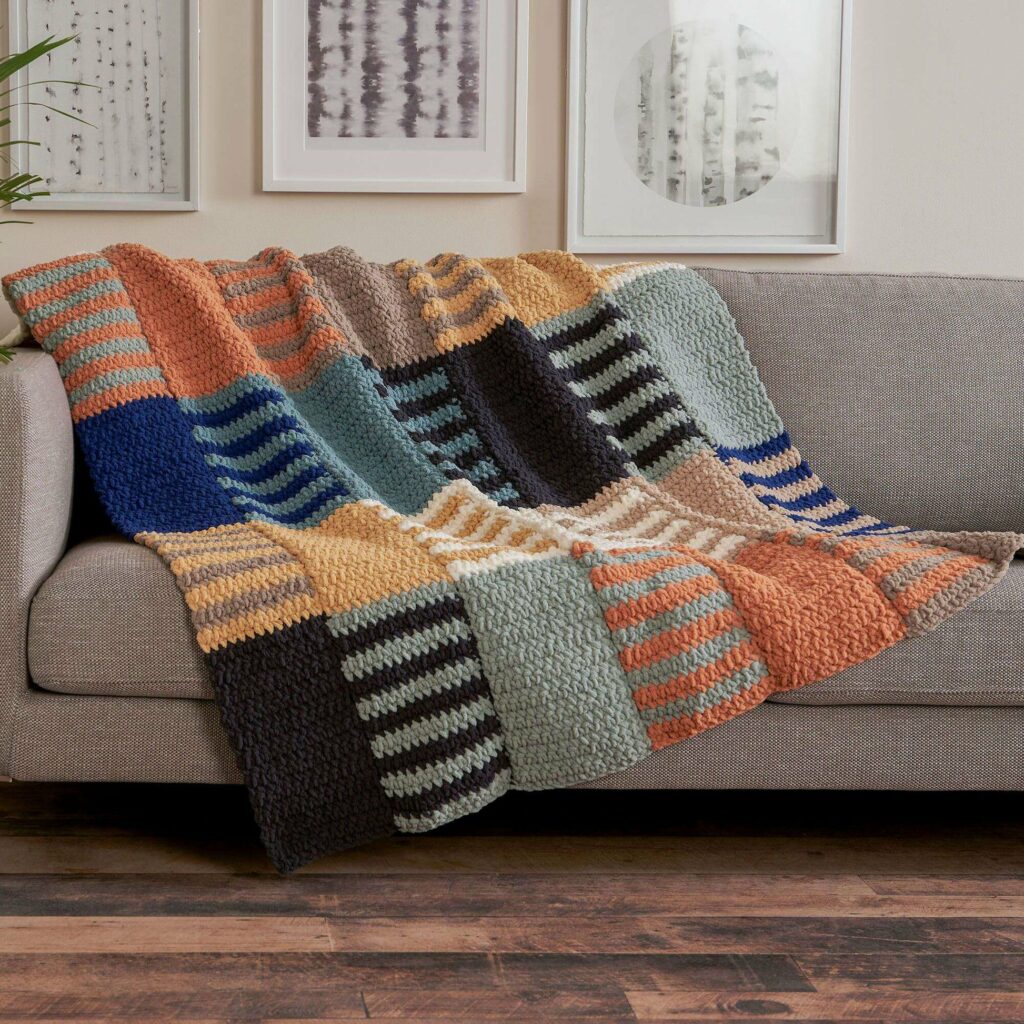 Reinvent the crochet squares blanket of your design with a modern twist with color blocking. Create crochet squares in bold and contrasting colors to create a modern impact that infuses the blanket with energy. You can arrange the squares according to your liking.
8. Textured Cable Creations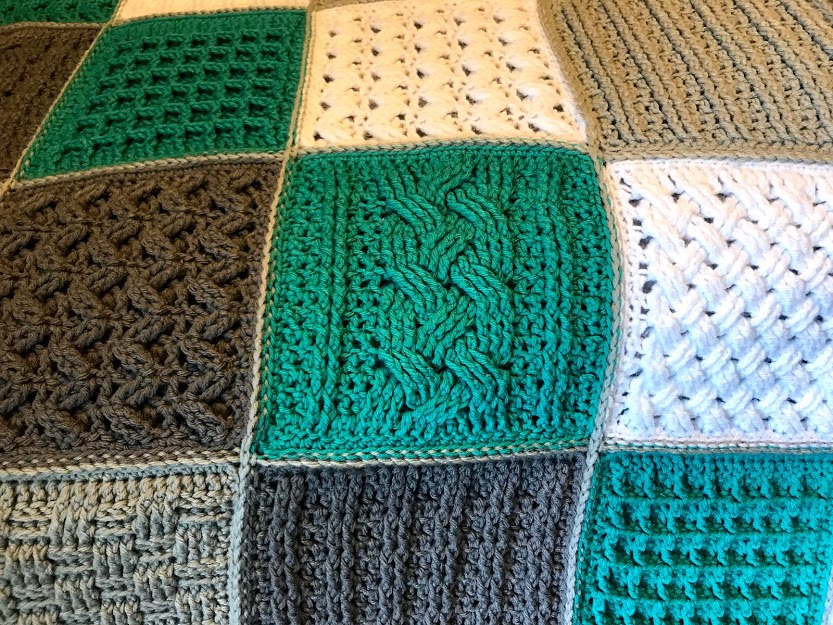 Enhance the crochet squares blanket with textured cables. Create the design of your choice with a cable knit pattern. This design creates depth and gives a luxurious appeal to the blanket. Each square can be a blank canvas of a design that suits your style.
9. Ethereal Lacy Grace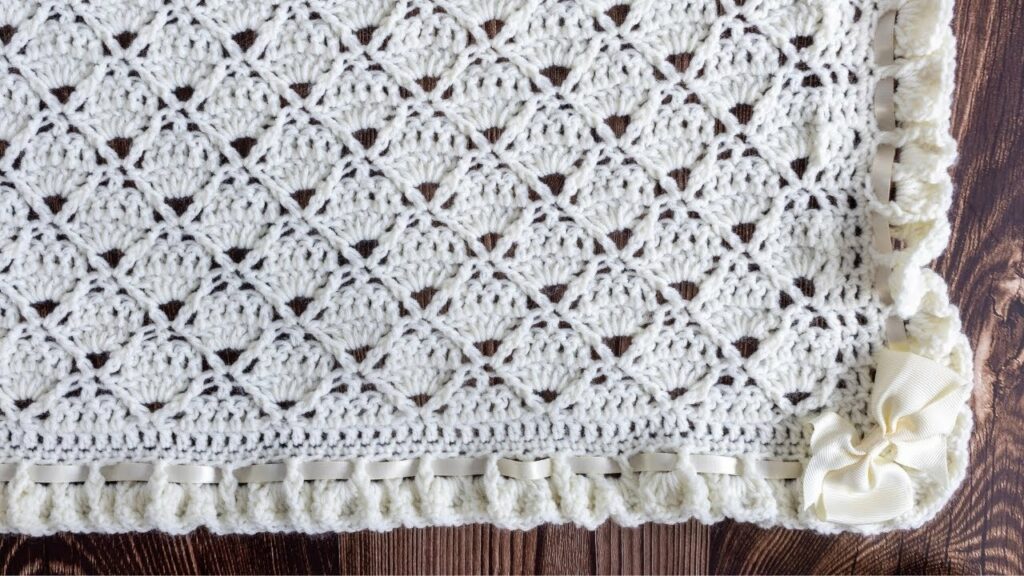 Take a ride on the journey of creating a beautiful crochet squares blanket designed in beautiful lace patterns. The intricate openwork design with amazing shadows adds sophistication to your living area.
10. Vintage-Inspired Bobbles and Puffs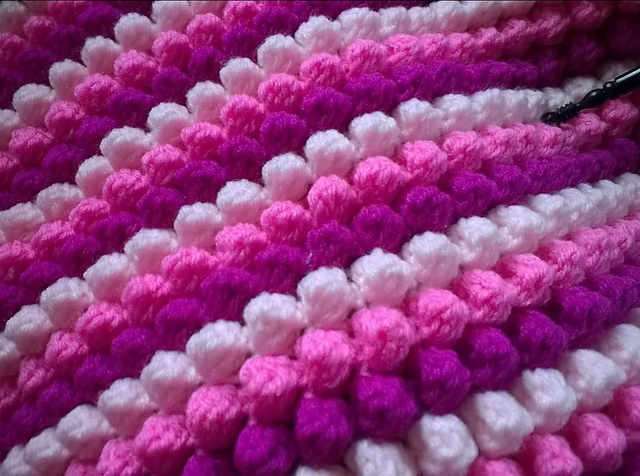 Add nostalgia and classic charm to the crochet squares blanket with bobbles and puffs. Design squares that have three-dimensional stitches that create a striking vintage design. Every stitch that you add to the squares is an ode to the heritage that is the heart of crocheting.
11. Geometric Precision
The allure of geometric patterns embedded into the crochet squares blanket is clean lines and a structured design. This kind of design creates a modern and sophisticated environment. The symmetry and elegance allow you to attach small pieces of art together.
12. Bohemian Rhapsody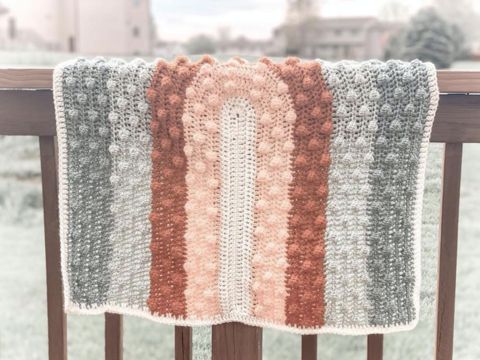 Designed with squares that resemble the bohemian aesthetic, the fringe, tassel, and vibrant colors together create a story that everyone loves. These form a blanket that, with every stitch, creates a care-free environment.
13. Whimsical Fairytale Characters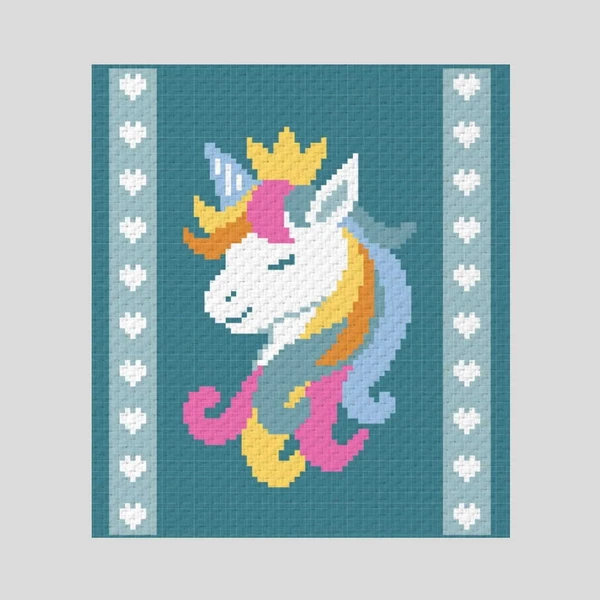 Design your own crochet squares blanket that features strange and quirky fairytale characters. The delightful designs feature dragons, unicorns, and more that kids and all love. This gives a fantastical touch to the environment.
14. Striking Ombre Gradient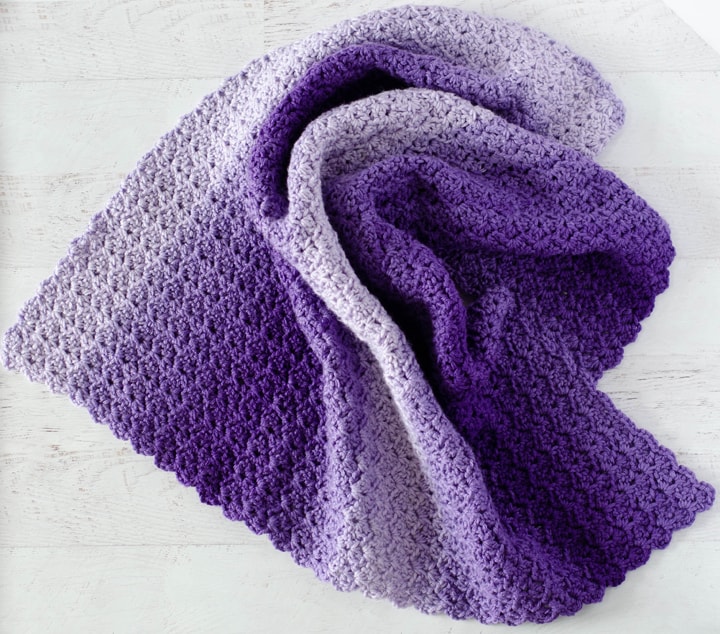 Add a mesmerizing touch of beauty to the crochet squares blanket by using color transitions in the form of ombre gradients. These colors create a blend of depth and dimensions that capture the eye. These also add a touch of artistic elegance.
15. Playful Geometric Animals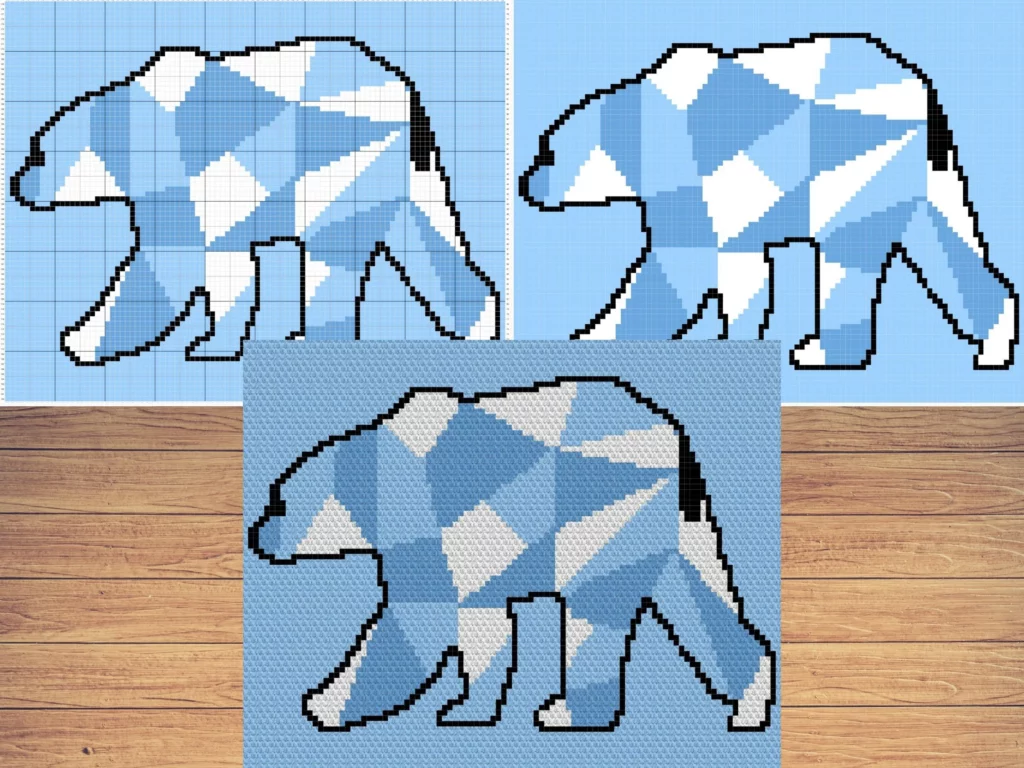 Give a playful touch to the crochet squares blanket by crafting them with fun and cute animals. You can use various geometric shapes to create a unique blanket for you or your loved ones. Arrange the squares in a way that allows you to celebrate nature and your imagination.
16. Nordic-Inspired Snowflakes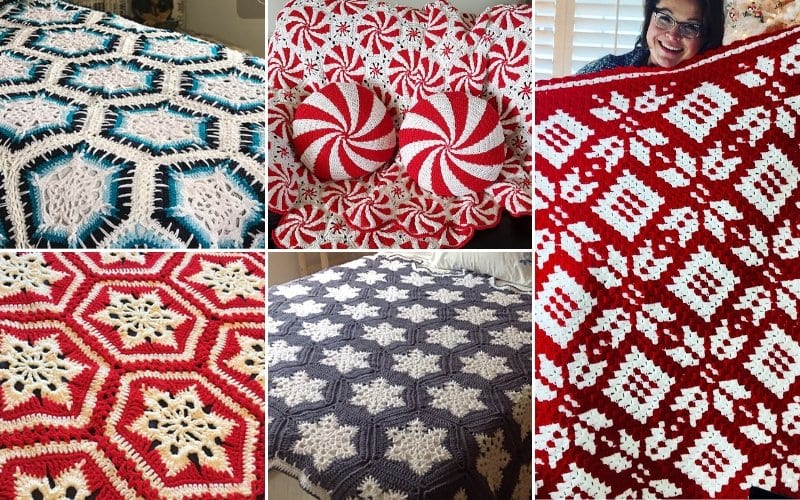 Enjoy the cozy and beautiful Nordic-inspired crochet squares blanket with snowflake detailing. By using these detailed squares in your blanket, you can experience the magic of a snowy wonderland. Designed with crisp lines and the beauty of snowflake patterns, it helps enhance the beauty of your living space.
17. Regal Renaissance Elegance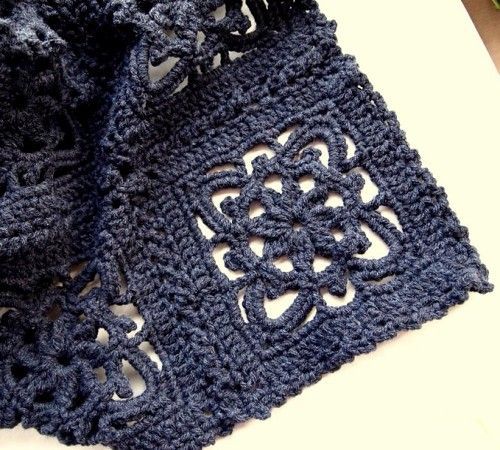 Enjoy the history with the Regal Renaissance Elegance crochet squares blanket idea. These squares are a piece of timeless sophistication that is designed with rich color palettes. The intricate stitches give an opulent appeal to the squares, allowing you to create a masterpiece that is the epitome of elegance, allowing you to elevate the home decor.
18. Contemporary Pop Art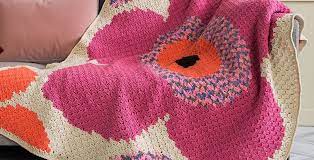 The contemporary pop art crochet squares blanket concept allows you to breathe modern life into your crochet. Designed with bold colors and geometric patterns, it comes together while creating a masterpiece that celebrates your individuality. Combined all together, these create a blanket that gives personality to your living space.
19. Chic Herringbone Design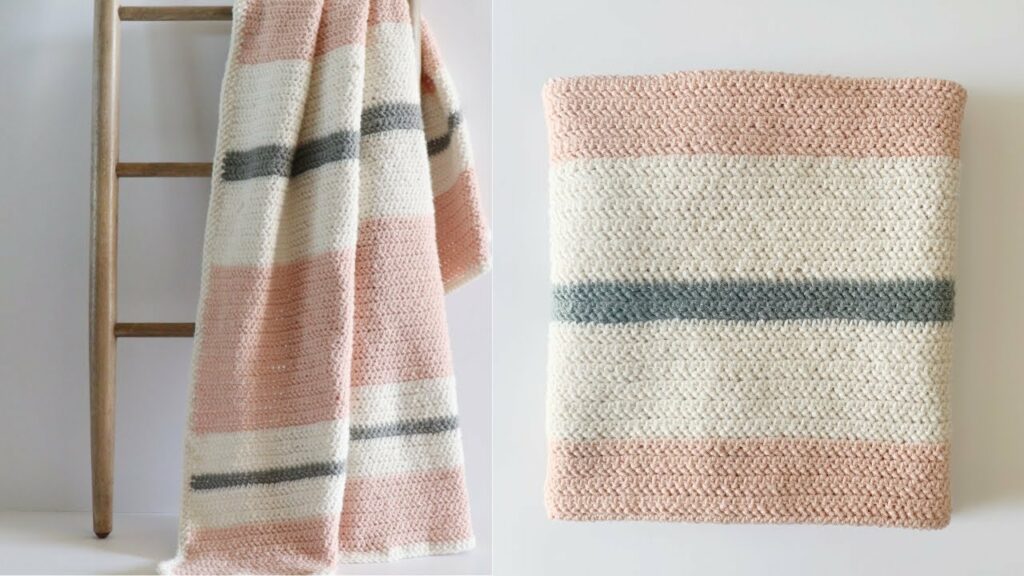 The timeless and chic design of the herringbone pattern adorned on your crochet squares blanket creates a radiant atmosphere in your living space. The sophistication and craftsmanship displayed in this design create a masterpiece made with precise stitches.
20. Romantic Heartfelt Motifs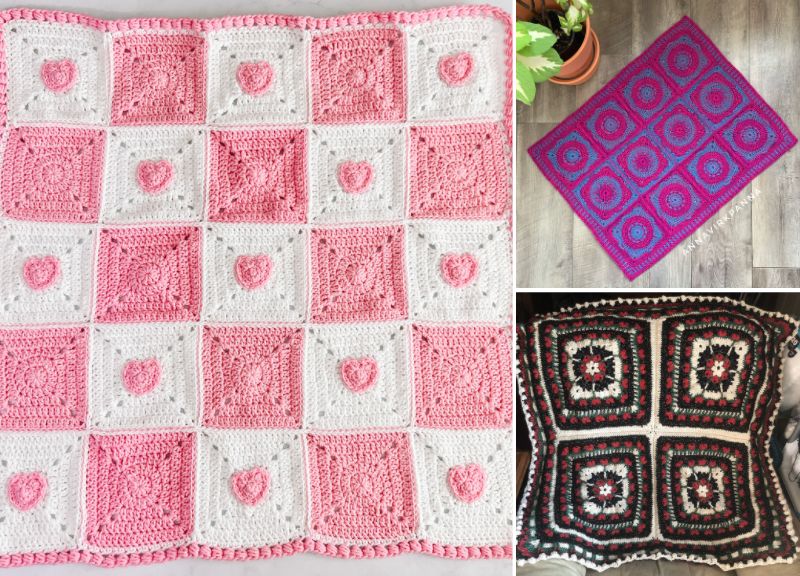 Add a mix of love and romance to the crochet squares blanket by adding intricate heart patterns that radiate warmth. Each stitch displays your care and creativity. This blanket is not just a cozy addition to your collection but an expression of love for your loved ones, acting as a perfect gift for them.
21. Vintage Tiles Revival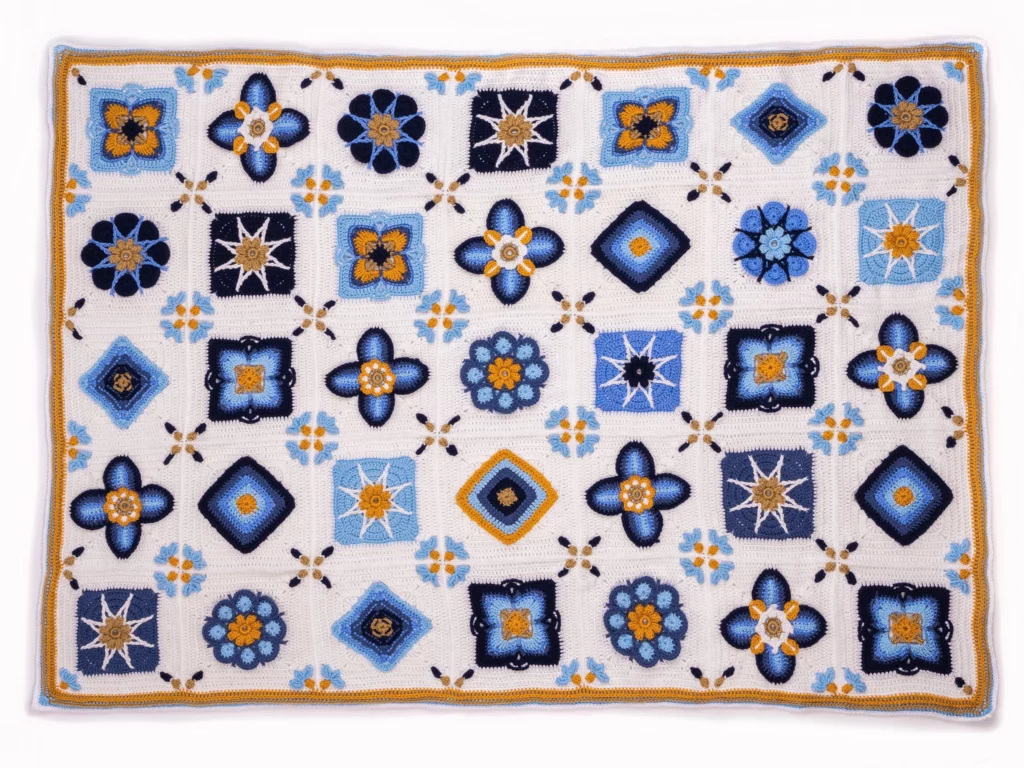 Explore the beauty of the past with a vintage crochet squares blanket. These are timeless classics paying homage to the ceramic tiles, bringing nostalgia. Assembling these squares creates a blanket that wraps you in warmth and creates an atmosphere that exudes style.
22. Abstract Artistry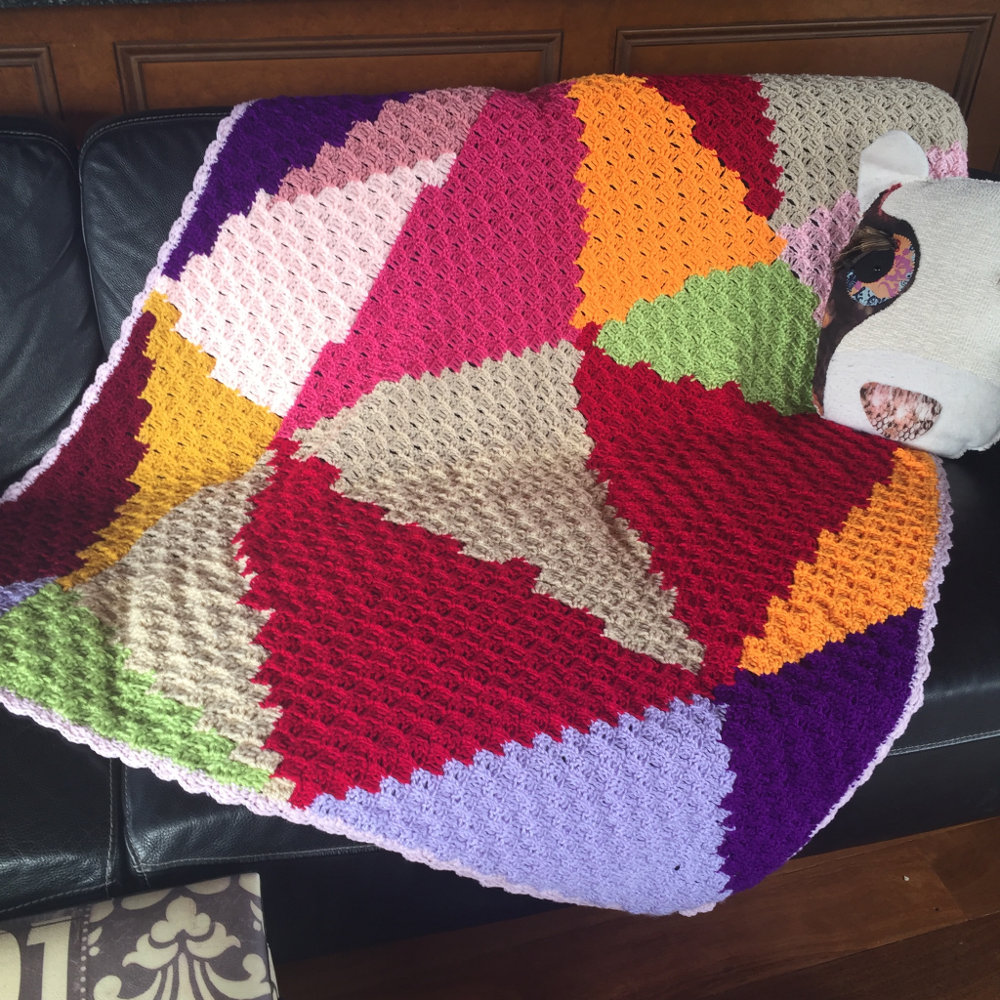 Unleash your imagination with the abstract artistry crochet squares blanket. The squares convert the yarn into a canvas that is designed with the idea of abstract art movements. These create a blanket that is a visual masterpiece in addition to being a cozy addition to your living area. Since it is abstract, each piece designed is unique.
23. Romantic Roses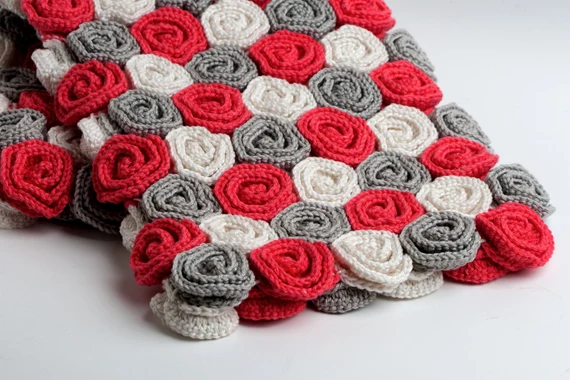 Being a symbol of passion and love, the romantic roses crochet squares blanket creates a timeless design that is created with rose detailing ranging from small buds to fully grown petals. The crochet enhances the blanket's texture, allowing you to drape it across the bed.
24. Tribal-Inspired Symmetry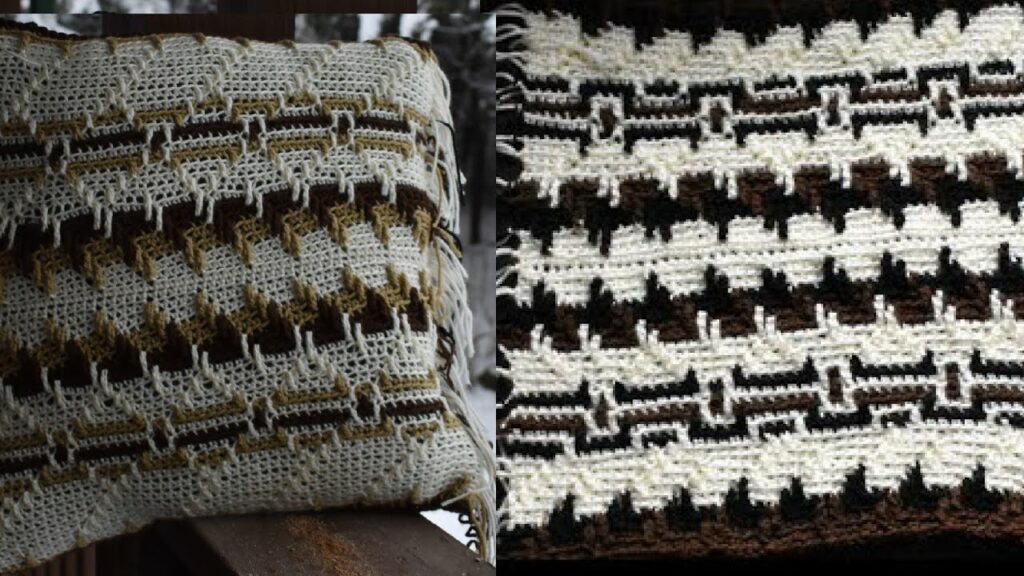 A heritage-inspired symmetry crochet squares blanket pays homage to various cultures with tribal geometric patterns. Each stitch brings a combination of ancestral traditions, combining beauty and unity. These squares create a blanket that keeps you warm while telling a cultural story.
25. Futuristic Neon Pops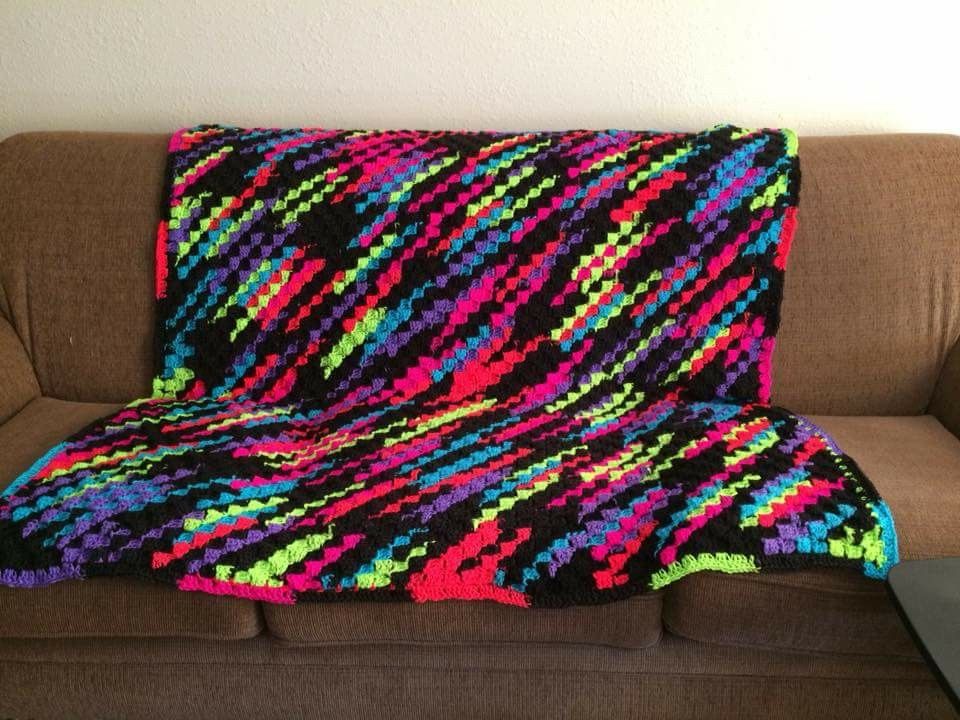 A futuristic addition to your crochet squares blanket that radiates modernity and draws inspiration from neon lights. Each stitch is a modern masterpiece that forms electrifying patterns. The blanket helps keep you warm and adds a striking addition to your living space.
26. Mystical Zodiacs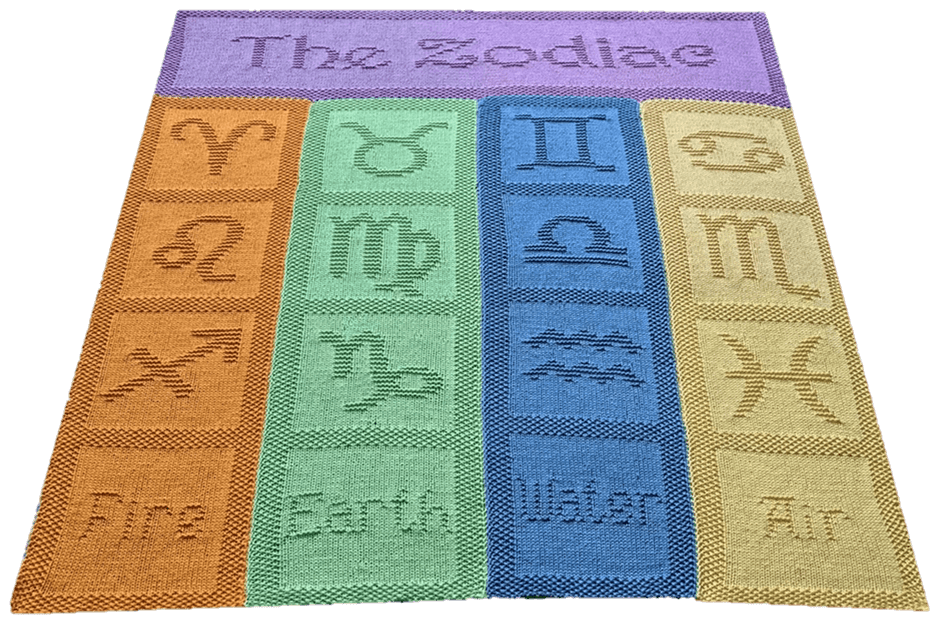 Zodiacs have been a part of human fascination for years. These act as a guide in art, culture, and mythology. A mystical addition to your living space is a mystical zodiac crochet squares blanket where each square is a unique astrological marvel in addition to being cozy.
27. Art Deco Glamour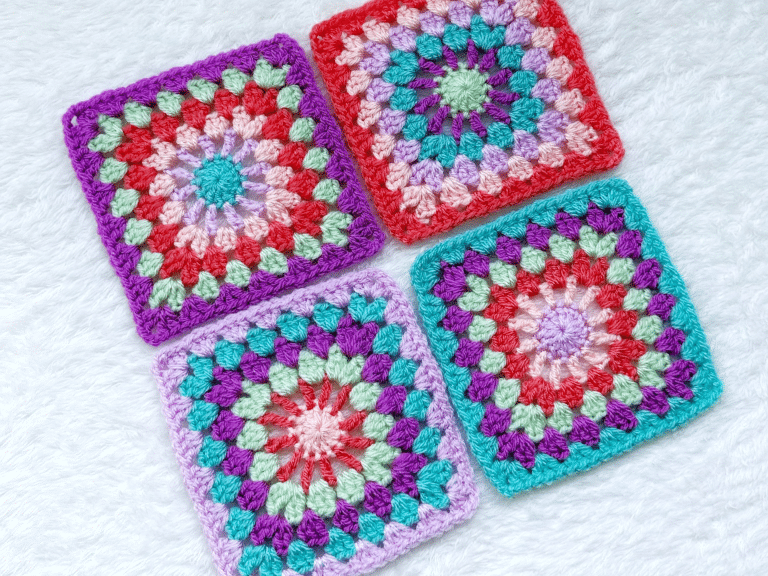 Art Deco with symmetrical and luxurious patterns exudes sophistication. Art Deco crochet squares blanket captures the lavish aesthetics that combine geometrical details with crocheting. This blanket echoes the purity of the Golden Age by combining it with the warmth of handcrafted textiles.
28. Minimalist Monochrome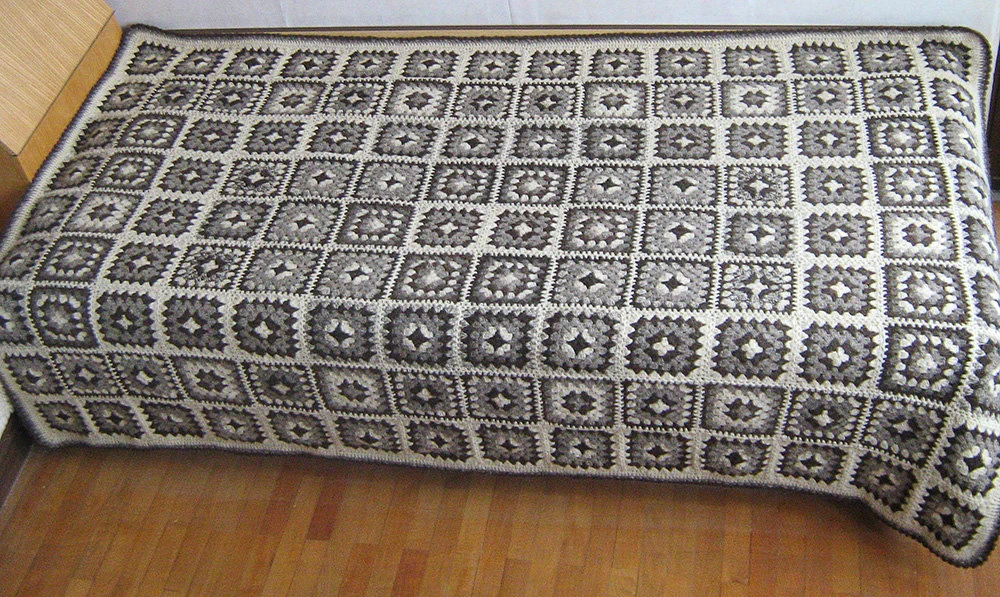 The simplicity and beauty of the contrasting colors of this crochet squares blanket are inspired by the timeless classic that blends the purity of minimalism while allowing the crochet texture to shine. This monochrome crochet squares blanket is a perfect blend of simplicity and warmth.
29. Enchanted Forest Whimsy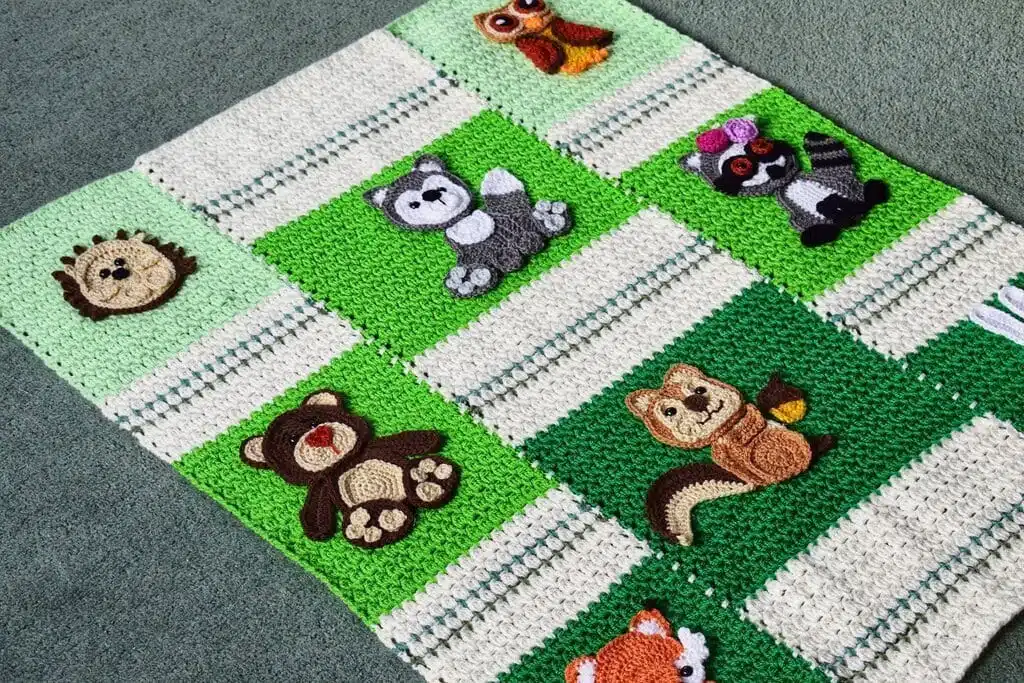 In the heart of this artistry, there lies an enchanted forest that blends with your crochet squares blanket, which unfolds a tale from ancient times. The delicate stitches bring to life the magic of the forest, which, in addition to being warm, creates an atmosphere that is inviting and fantastical.
30. Cultural Kaleidoscope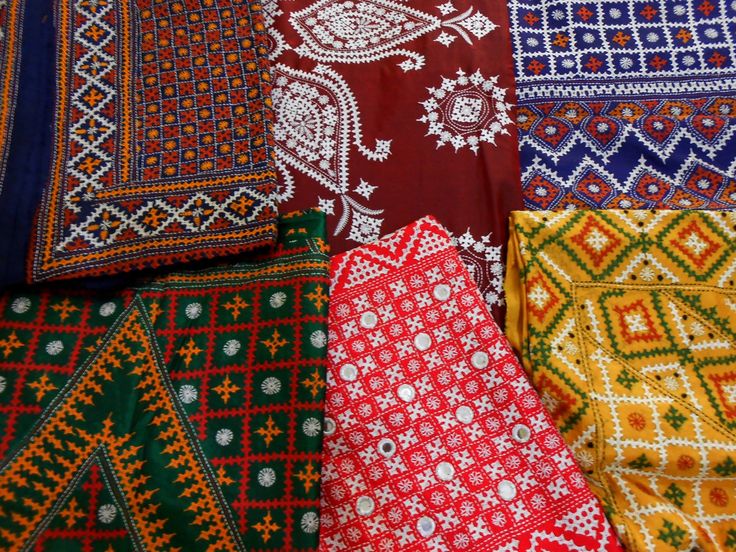 Combining the crochet squares blanket with the beauty of global heritage. From intricate mandalas to geometrics, woven to keep you warm, in addition to exploring the tales of humanity with its colors and patterns. This crochet squares blanket is a journey across the world, allowing you to cherish the cultures across the globe.
Additional Tips for Creating the Best Crochet Squares Blanket
Creating a crochet squares blanket is a time-consuming but delightful project for seasoned crocheters and beginners alike. The versatile design of these squares allows for additional personal touches while being a perfect canvas for your unique designs. Here are some additional tips for a successful project:
1. Planning Ahead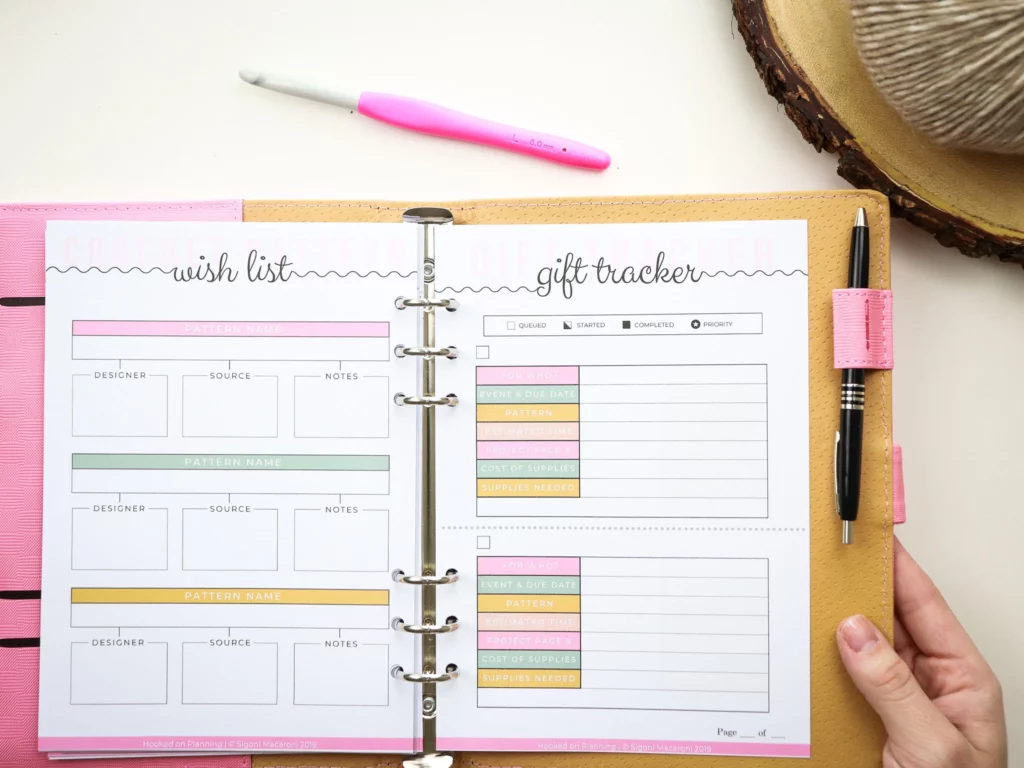 Before you begin, decide the size of the blanket and the number of squares that you would require. Decide on the design and colors that you would require so that you have enough yarn.
2. Check for the Yarn Quality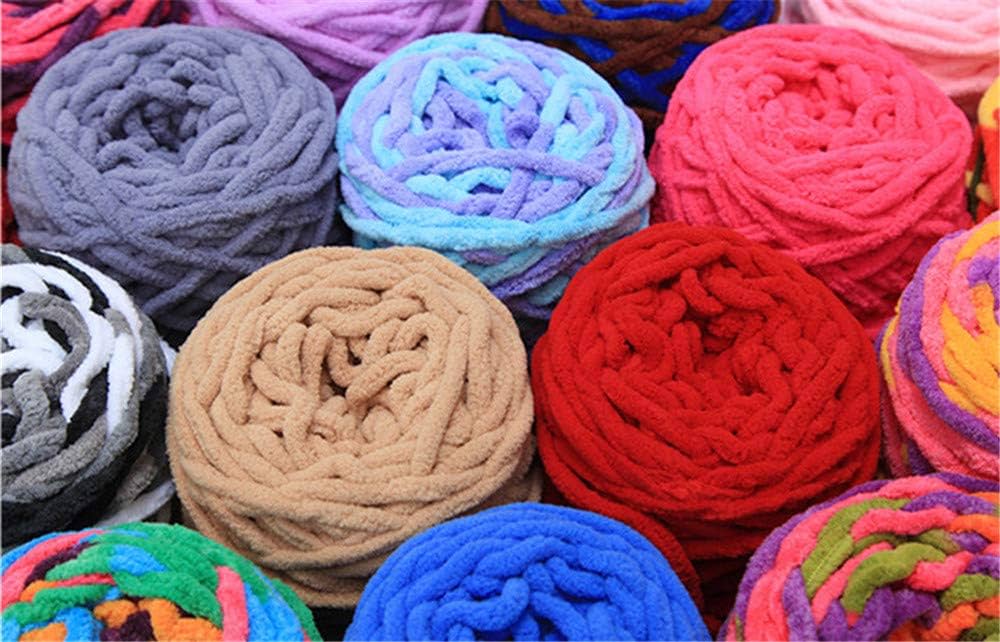 It is essential that the yarn you choose are of high quality. Investing in high-quality yarn makes sure that the blanket is sturdy and makes it easier to work with. The texture and washing instructions of the yarn are to be considered as well.
3. Focus on the Personalization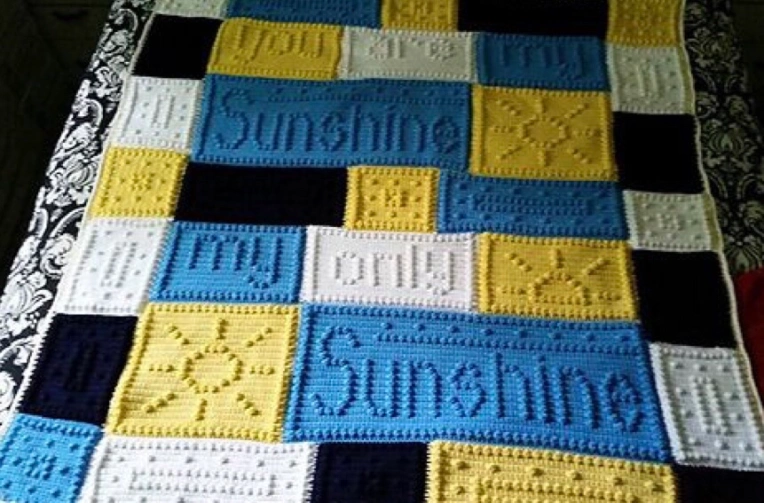 Personalizing your work transforms a simple project into a distinctive and unique design. For a crochet squares blanket, you can incorporate initials or essential dates into various squares. Using a unique stitch or pattern, tell a story that is unique to you.
4. Stay Organized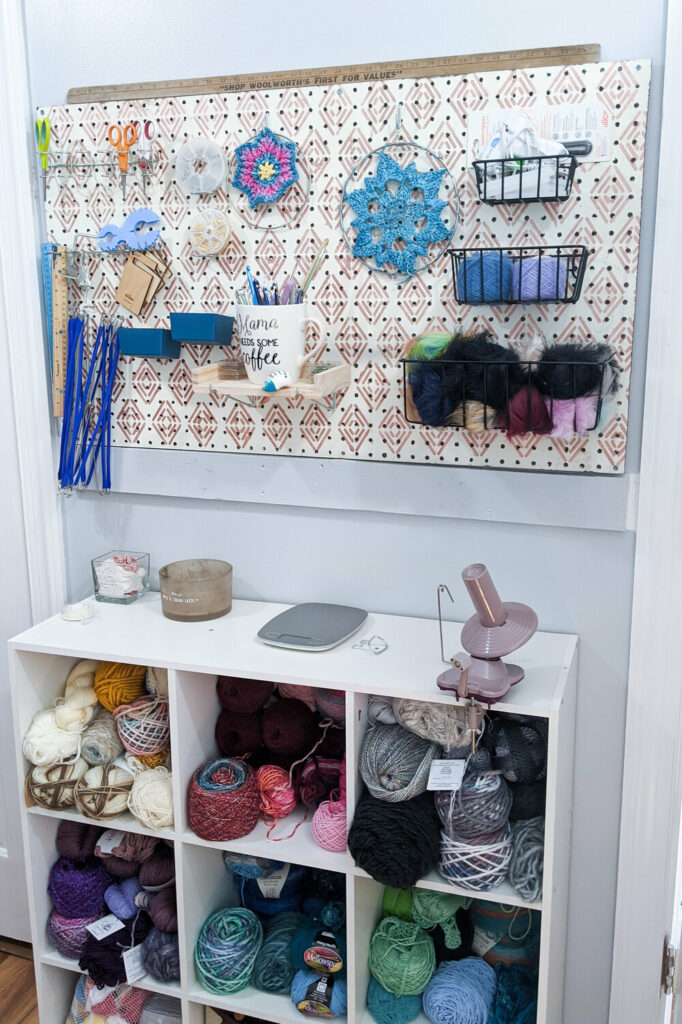 It is essential to keep the items that you are using in particular bags or containers so that they are easier to locate. It minimizes the chances of losses, allowing you to continue the project where you left off.
5. Go with the Flow and Enjoy the Process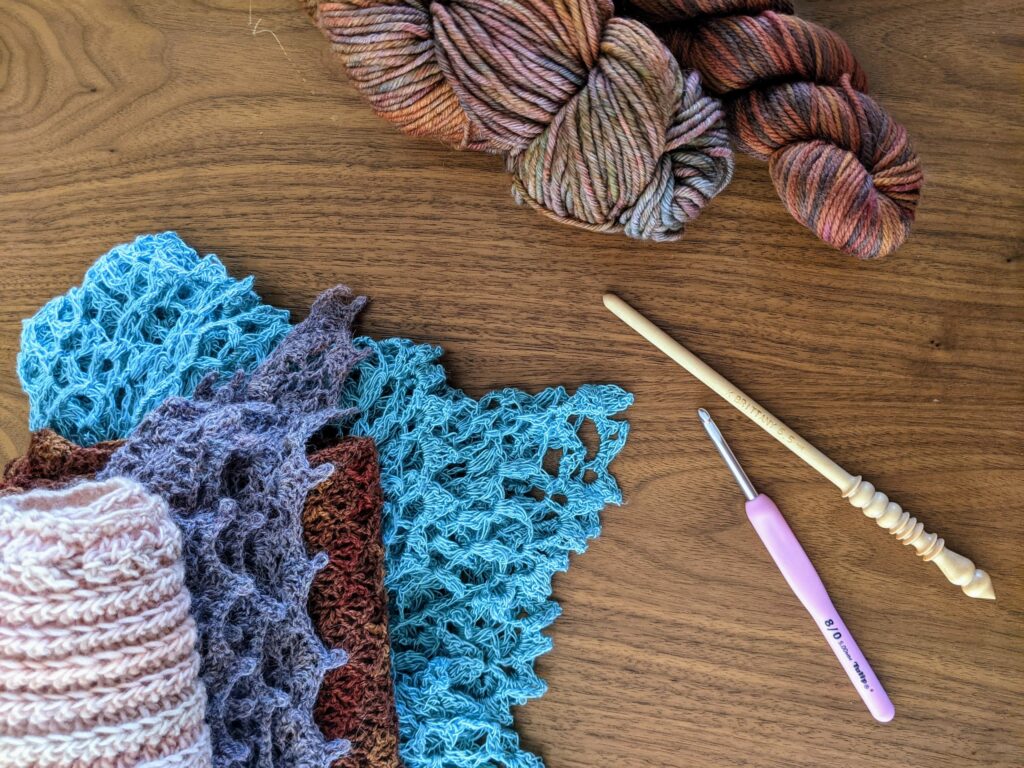 While creating a crochet squares blanket, each stitch combines patience, creativity, and dedication. It is a blend of colors, patterns, and textures that blend together to create a beautiful masterpiece that explores your style and passion. Remember to breathe and relax with each square you create while enjoying the process.
Things to Avoid While Creating a Crochet Squares Blanket
Creating a crochet squares blanket is a rewarding process. However, there are issues that you may encounter that, if avoided, can ensure an enjoyable crafting experience.
1. Inconsistent Tension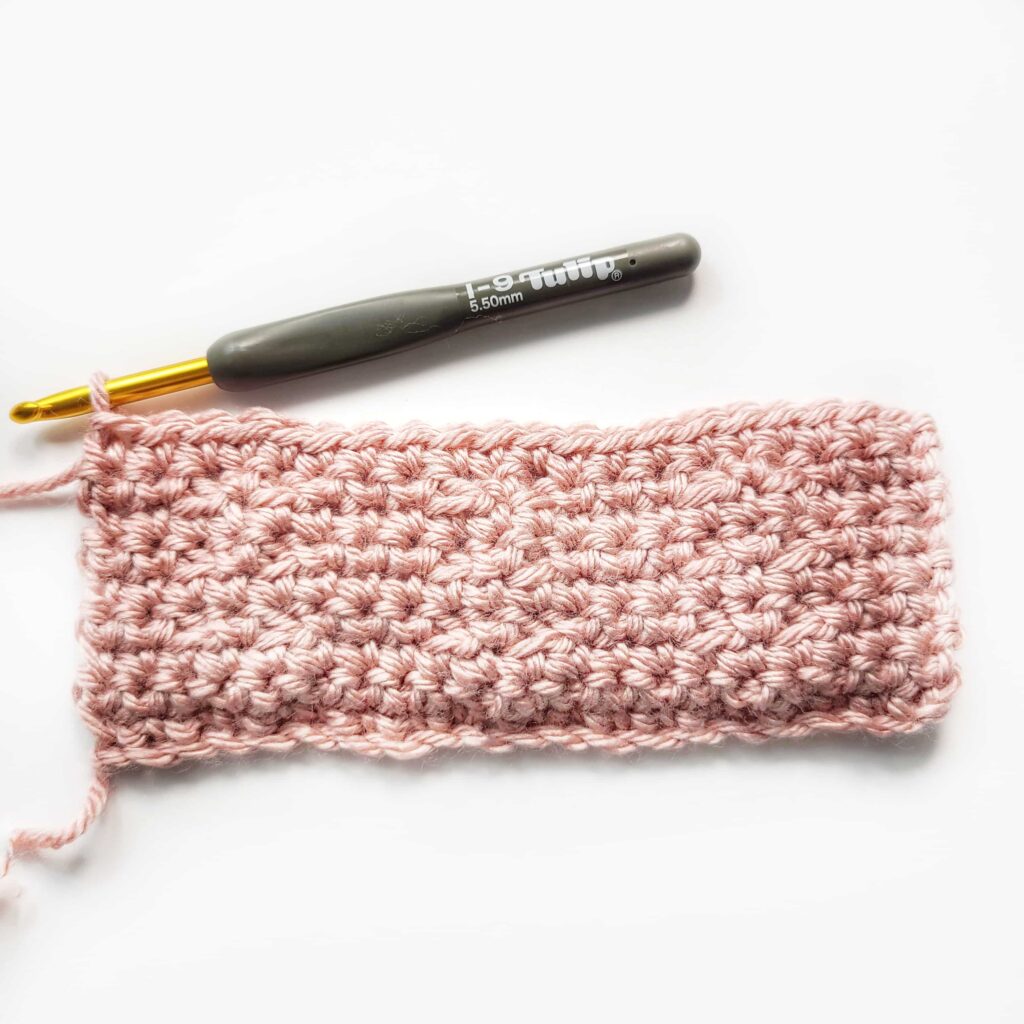 Inconsistent or uneven tension is a common issue while crocheting, which leads to issues while creating square dimensions and gives the blanket an uneven appearance. For a uniform and polished look, it is crucial to maintain steady tension across the project.
2. Mismatched Yarns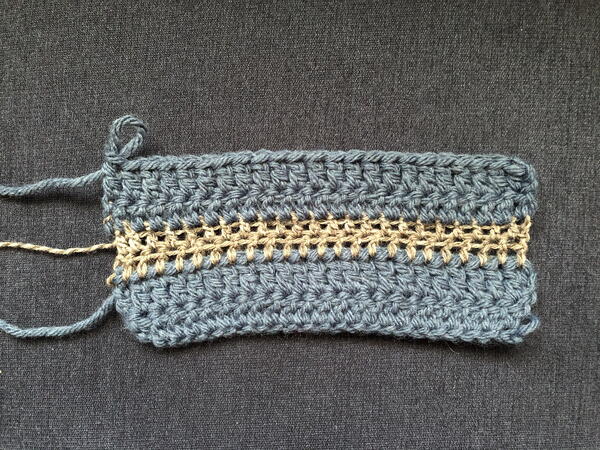 Using mismatched yarns can create unforeseen issues. When different fibers are combined, they have varied reactions to wear and washing. One type may shrink while the other remains the same. Mixing yarns with variable texture and thickness can alter the feel of the design.
3. Skip Counting
Skipping to count creates errors while creating your crochet squares blanket. This causes the design and patterns to get misaligned. Each stitch can alter the pattern, leading to inconsistencies and frustration. It is crucial to count the stitches while working with detailed patterns.
4. Rushing the Joining Process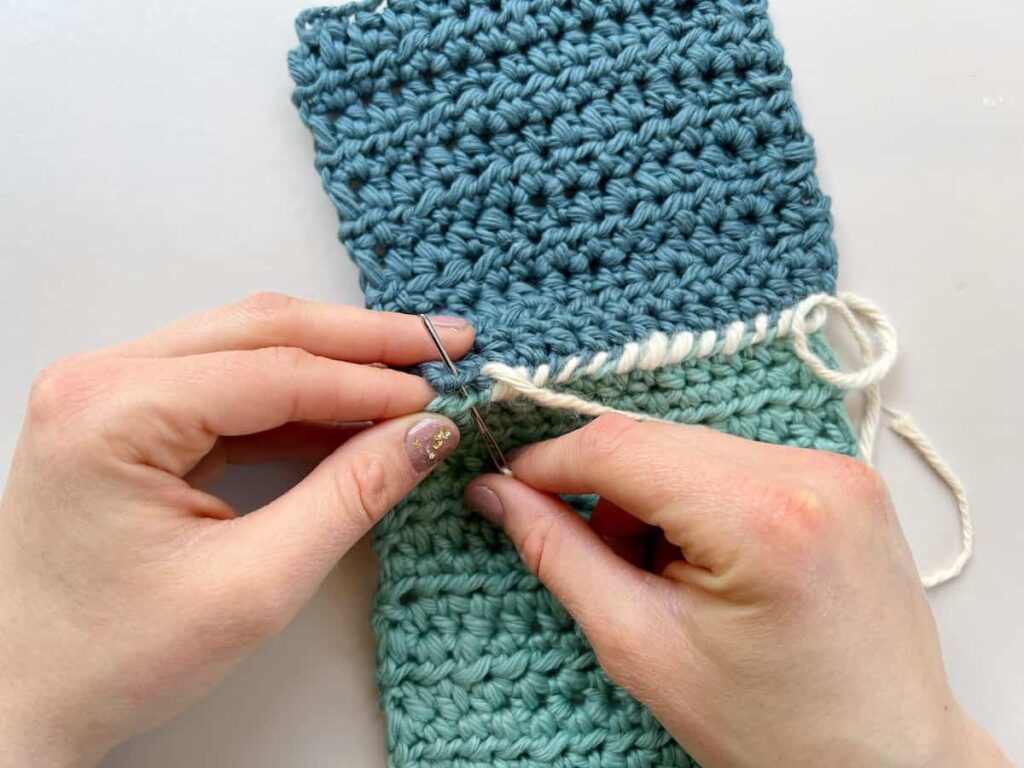 Rushing the joining process can make the crochet squares blanket patchy and give it an uneven texture. Precise alignment and stitching are essential for a seamless look. Rushing may cause gaps in the joints and misalign the patterns. Take time to connect each square to enhance the blanket's aesthetics.
5. Not Weaving in Ends Properly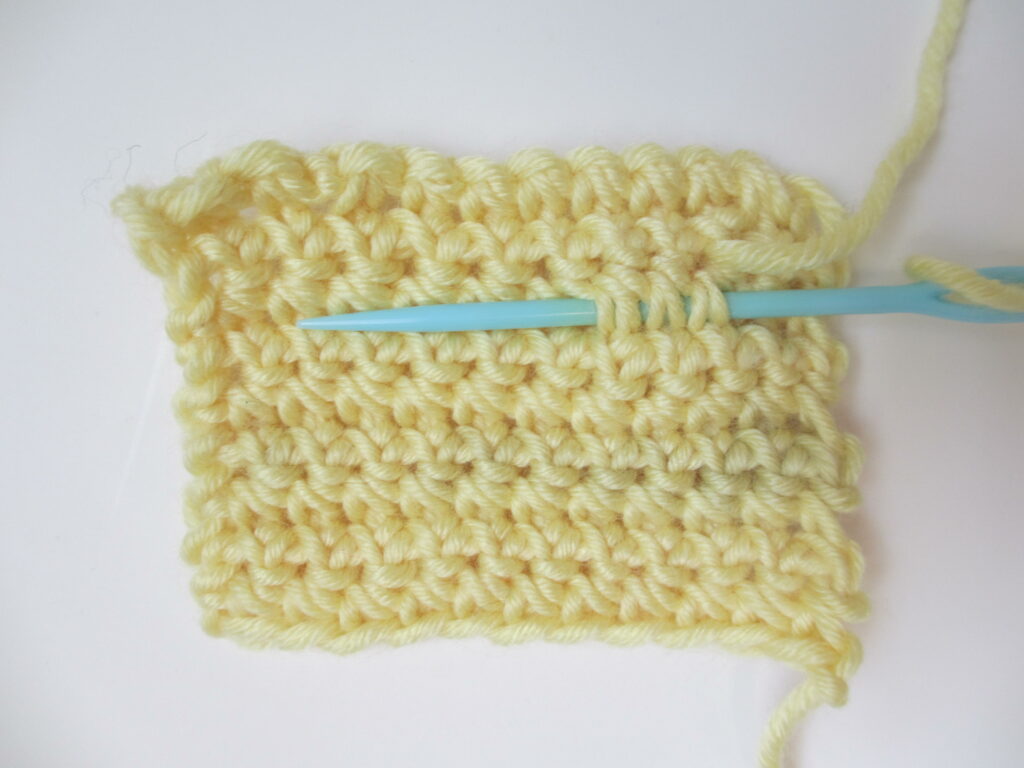 Not weaving in the ends of the crochet squares blanket may hamper its longevity and aesthetics. Loose ends can unravel over time and compromise the integrity of the blanket. Yarn tails can make the project look ugly. It is vital to take time and weave the ends properly using a crochet hook.
Conclusion
Crafting a crochet squares blanket is a journey of patience and attention to detail. Every stitch, design element, and color choice reflects your dedication and passion for crocheting. However, with the same as any art form, potential problems exist.
From consistent tension to the essential joining process, each step requires you to consider these issues. With the right guidance and approach, even beginners can create a masterpiece they can cherish for the future. As you start this adventure, remember the joy that is crocheting. Each challenge that you face is an opportunity for you to learn more about it.
Are you ready to crochet ahead? We hope that our comprehensive guide and ideas help you appreciate the intricate process of crocheting and creating your masterpiece. Embrace the craft, enjoy the process, and let us transform your vision into a handcrafted treasure.
Start your crafting journey today!