If you are planning to wear crochet hats for the winter, you must think of various patterns and what would look good on you.
Making a patterned crochet hat is a relatively simple DIY process, and if you are willing to get into that process, then it is perfect, as no one likes simple beanies; there has to be some element of design and fashion in each piece of clothing that we wear.
Making a hat out of crochet can not be enjoyable, but it can also be incredibly satisfying, particularly when you discover a creative new pattern to design and attempt.
Crochet hats can be customized with different colors, stitches, and embellishments to suit individual tastes. They're often appreciated for their warmth, comfort, and the creative possibilities they offer. Whether you are a beginner or an experienced crocheter, making crochet hats can be a fun and rewarding project.
Things to Keep in Mind Before Starting with Crocheting Hats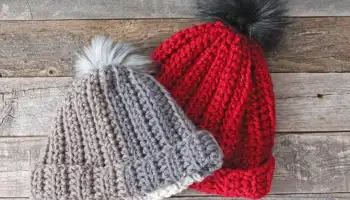 Here are some essential things to keep in mind to ensure a successful and enjoyable crochet project.
Pattern Selection: Choose a crochet hat pattern that matches your skill level. If you are a beginner, like most people are when it comes to this skill, then you should opt for simpler patterns with basic stitches. As you gain experience in crocheting, you can challenge yourself with more complex and difficult crochet hat designs.
Yarn Choice: Selecting the appropriate yarn for your crochet hat is an important step. It is essential to consider the warmth, texture, and color you want for your crochet hat. It can be helpful to get help from someone experienced in this to get the best yarn for your hat.
Stitch Markers: Use stitch markers to keep track of important points in your pattern, such as the beginning of rounds or increases. This prevents mistakes and helps in maintaining the pattern's structure.
Tension: It is essential to maintain consistent tension while crocheting to ensure even stitches throughout the hat. This is important for both the appearance and fit of the final crochet hat.
Read the Pattern: Thoroughly read the pattern before starting. You must understand the instructions, special stitches, and any other things used in the crochet hat project.
Top Crochet Hat Patterns for a Fun Experience
Now that you have all of the basics required before starting with a crochet hat pattern project, let us take a look at various crochet hat patterns you can consider for yourself or your loved ones.
1. Classic Ribbed Beanie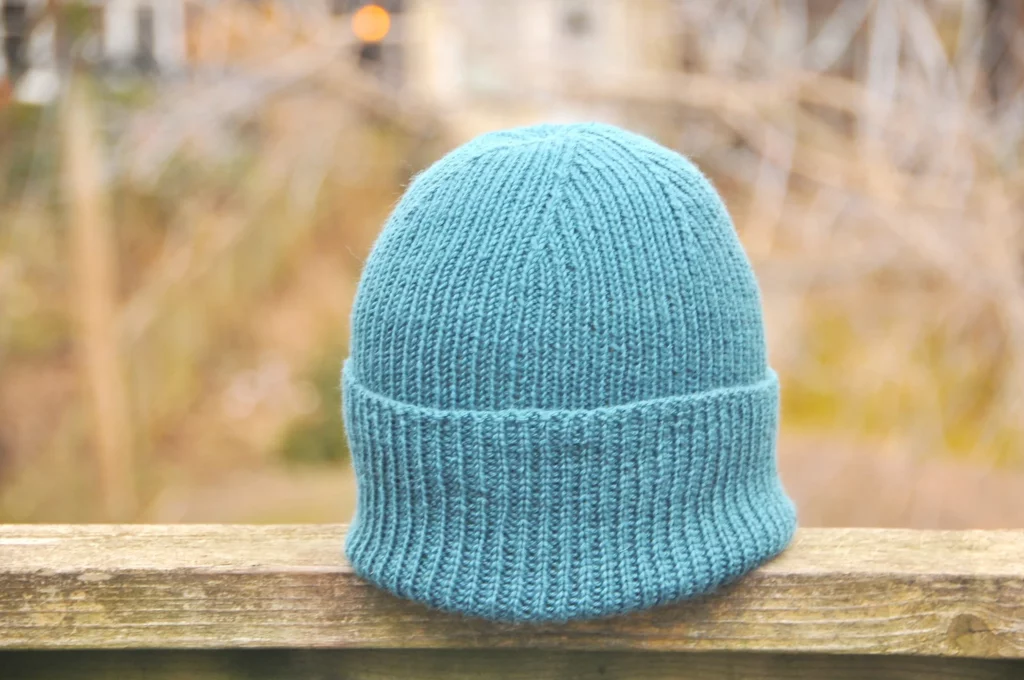 Let us start with the basic and popular crochet hat pattern. In this pattern, a simple beanie with ribbed stitches and the crochet hat create a snug and warm fit. This design is the most popular crochet pattern and can be seen everywhere. The design is very easy to make.
2. Slouchy Beret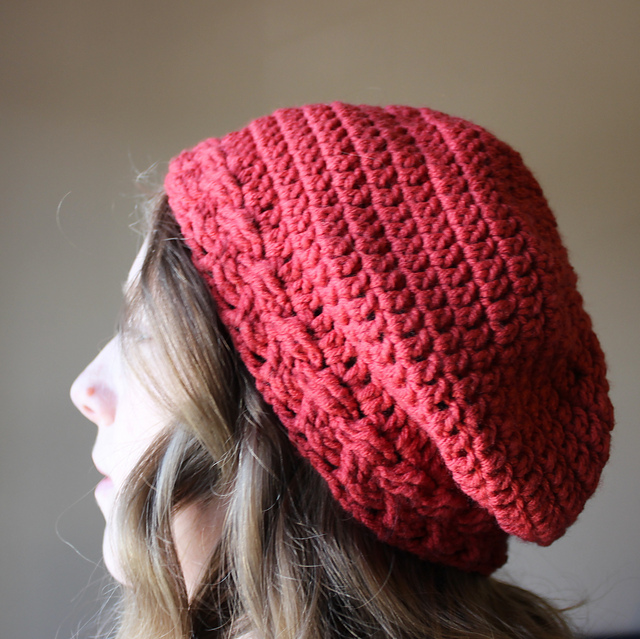 This one is more inclined to those who plan to wear a crochet hat mainly for fashion and not for warmth. This one is a loose-fitting hat with a slight slouch and is often worn with a slight tilt. This is more of a feminine design and is often worn by women. This design is not recommended for men.
3. Pom-Pom Hat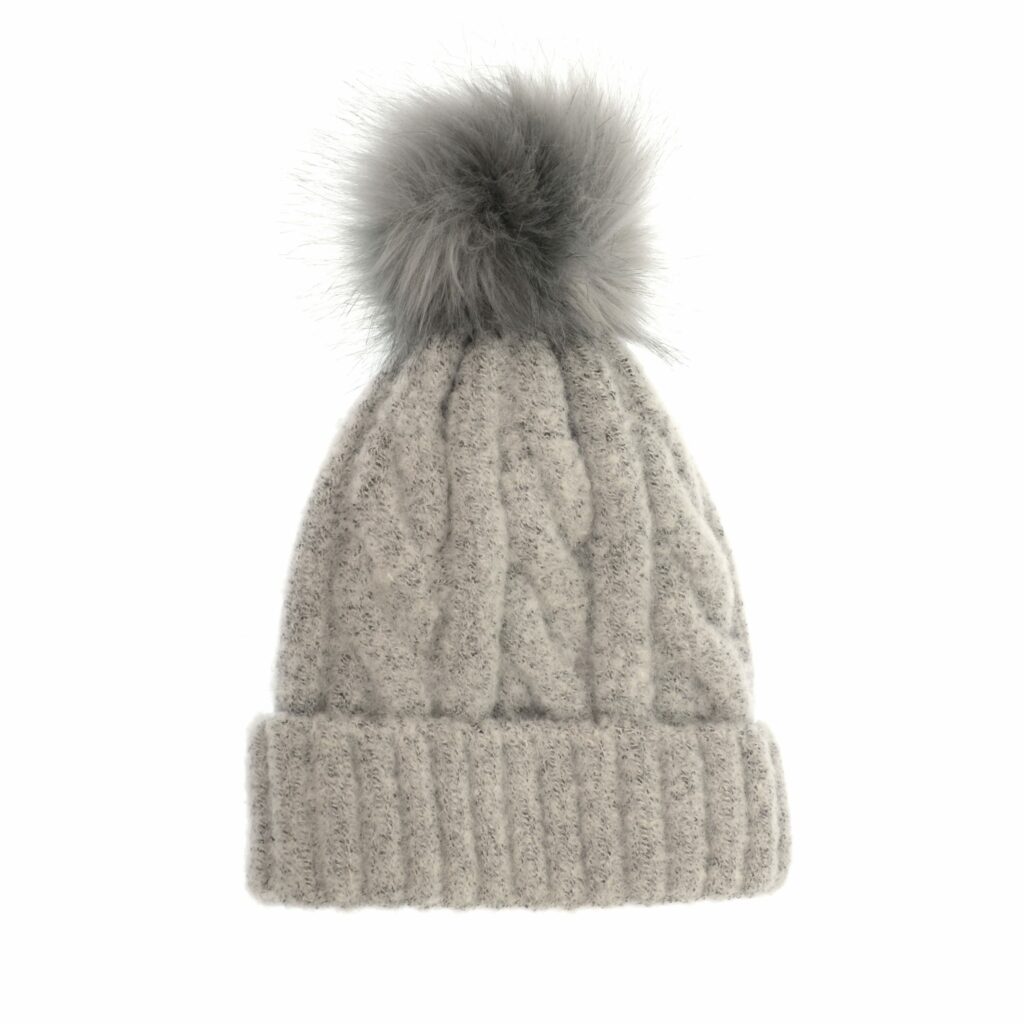 If you are looking for a crochet hat pattern for your little one, the pom-pom pattern is quite popular for that. It is a crochet hat with a fluffy pom on the top, adding a playful touch to it. Even adults can wear this hat if you are someone who wants to wear a design that looks playful. This design will also look well on women and can also add to their overall fashion statement.
4. Messy Bun Hat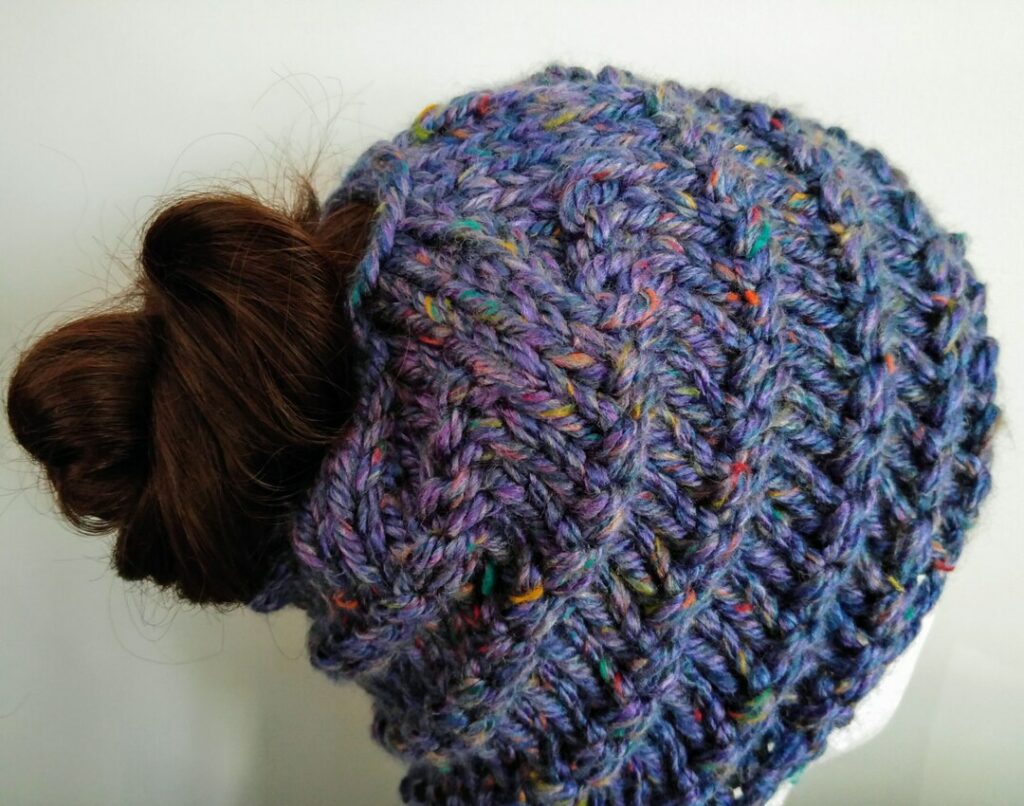 This crochet hat features an opening at the top, which can be useful in accommodating a messy bun or a ponytail. This crochet hat pattern can be used by anyone who has long hair and prefers to keep a messy bun. This will definitely look good on women but can also look good on some men, depending on how well they carry their long hair look.
5. Cabled Hat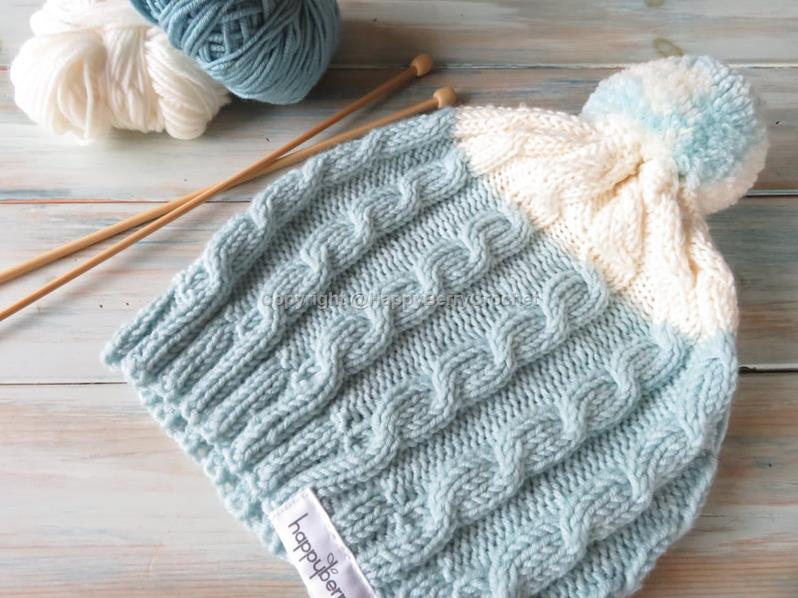 This one is again more inclined towards those who want to wear a crochet hat for fashion. Decorated with cable-like stitches, it creates quite a textured and intricate look. Making this design requires a little more time and effort, but the best option for you can be to buy it from the market simply.
6. Chunky Textured Hat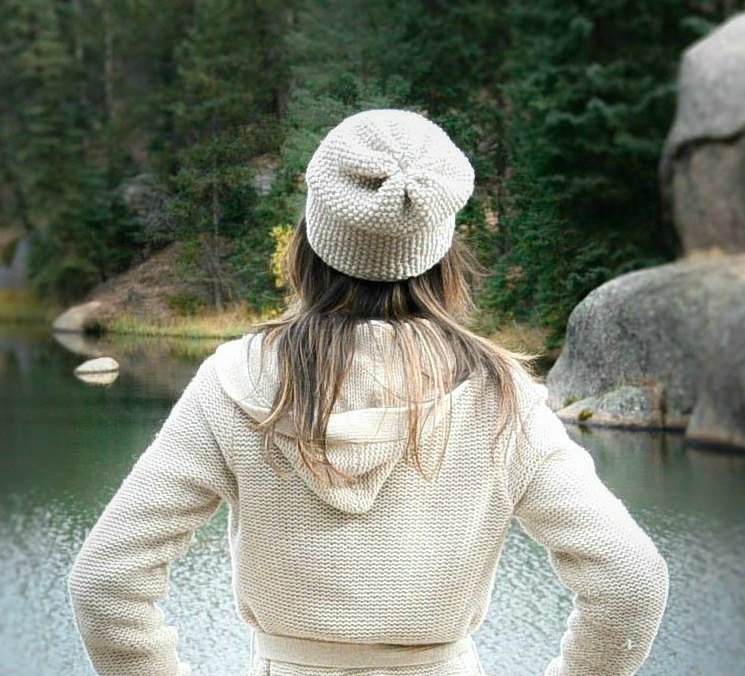 This one utilizes chunky yarn and textured stitches for a cozy yet stylish finish. Perfect for those who want style with a little bit of use as well. This design will look better on women, with a few exceptions for men. If you have long and straight hair, then this design is recommended for you as it looks very well with long hair.
7. Fair Isle Hat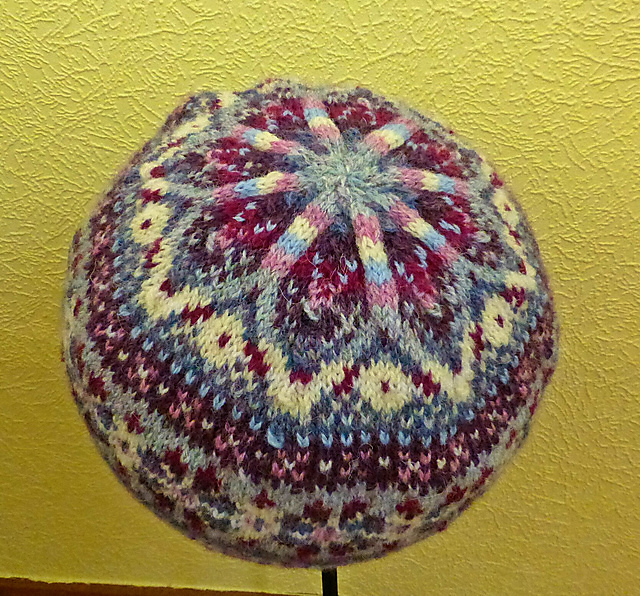 This one incorporates the fair isle colorwork technique to create interesting multicolor patterns. This one is for those who are quite familiar with their yarning skills. This design is particularly flashy, and if you are someone who does not mind wearing a bold design, then you should go for it. People will definitely ask you about the design of your hat.
8. Animal Ear Hat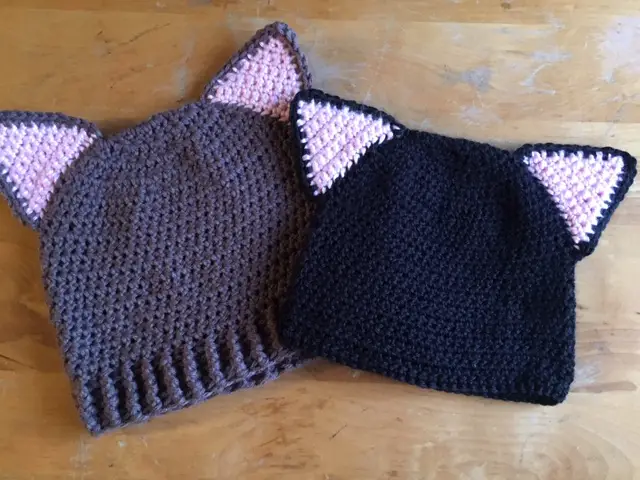 As the name suggests, this one is, again, a playful design for your little one. It resembles an animal's ears (like a cat, dog, or bear) for a cute and whimsical appearance. This does look good on kids, but it will even look cuter on toddlers. These types of crochet hats are easily available in the market, so if you are looking for a cute design for your little one.
9. Granny Square Hat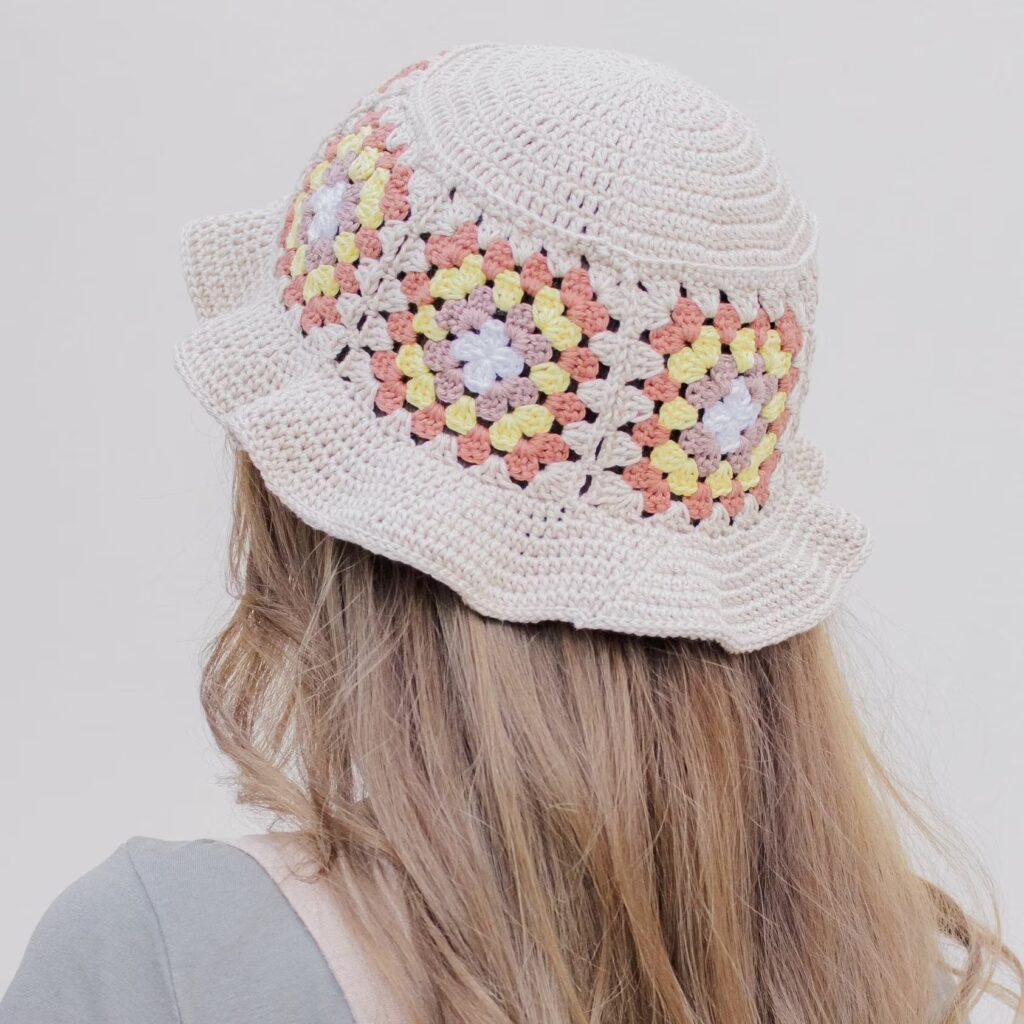 One of the older kinds of designs often seen on crochet hats, it is made by joining granny squares to form the hat's crown and brim. Even though the name suggests that it is a granny kind of hat, it actually looks quite modern and will particularly look good on you if you have long and slightly curly hair.
10. Newsboy Cap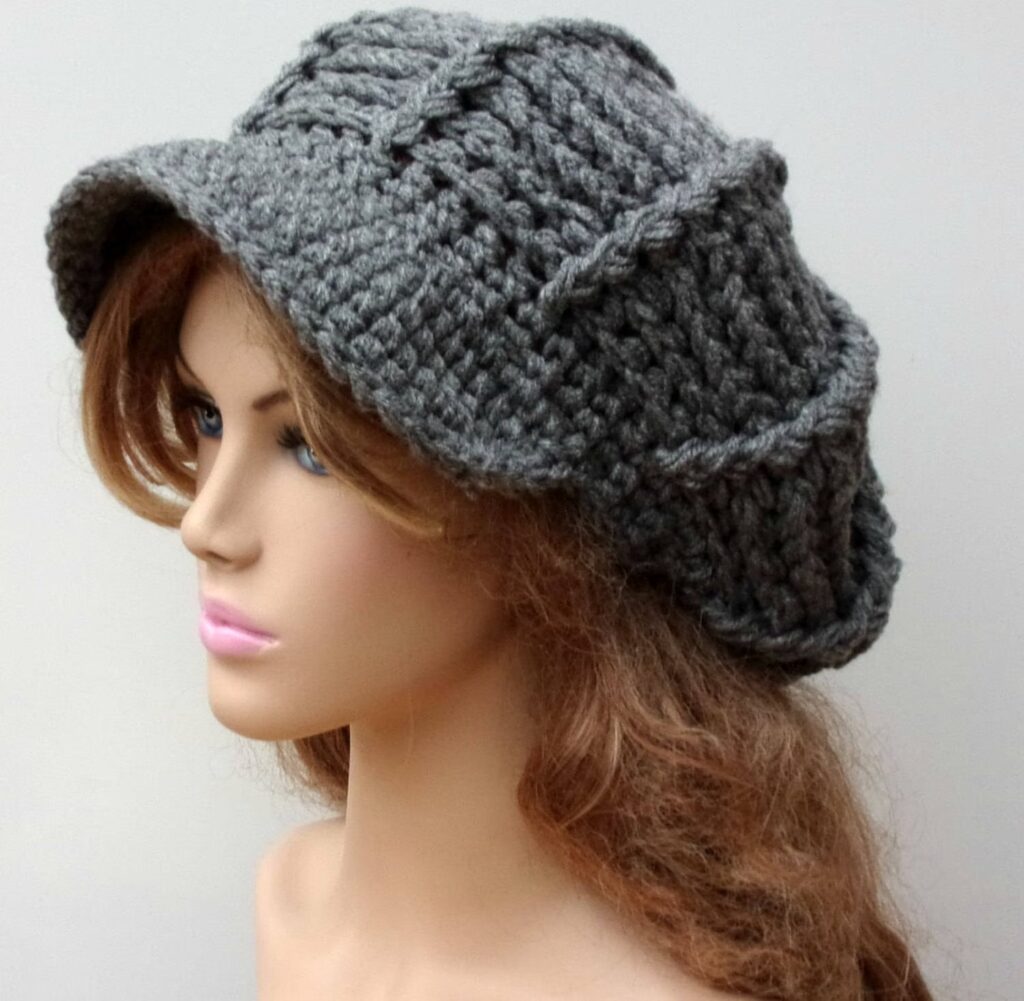 This one is a crochet hat design with a rounded crown and a short brim. Classic newsboy hats inspire it. Adults often wear this one as it gives a nice addition to the overall outfit of a person. This can also look good on kids who are wearing formal to add a country feel to their outfits.
11. Cloche Hat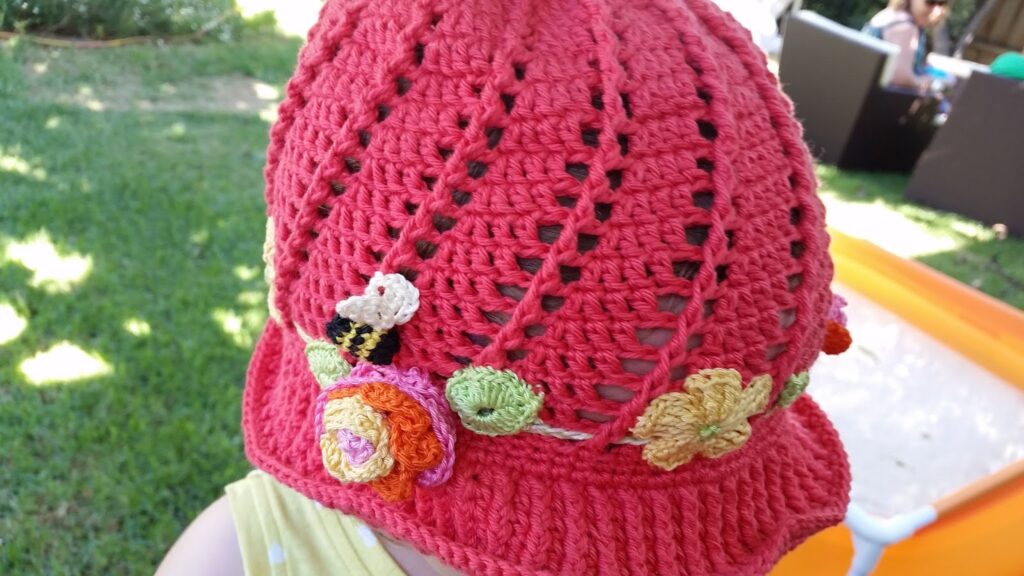 A crochet hat design mainly focused on women. A fitted, bell-shaped hat that gives quite a vintage look to your wardrobe, as this one was quite popular in the 1920s. If you are often inspired by old and vintage fashion, you should go for this one as it will definitely add some history to your overall fashion.
12. Hooded Cowl Hat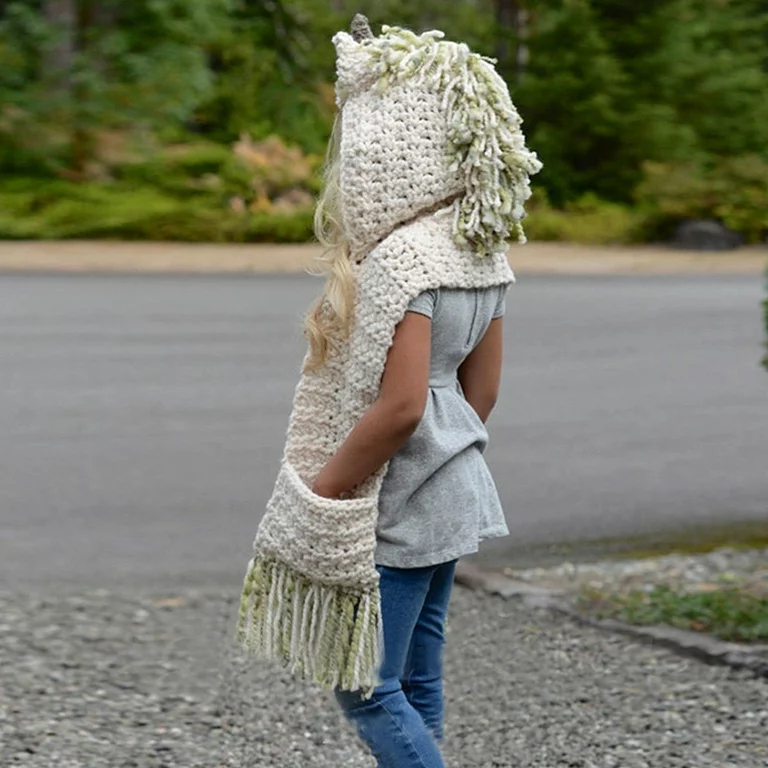 This design combines a hat and a cowl, providing extra warmth and comfort around the neck. This design is also mainly for women, and the overall look feels like a hoodie. It is a rather flashy and bold design, so if you prefer a bold design, then you should definitely go for this one.
13. Brimmed Sun Hat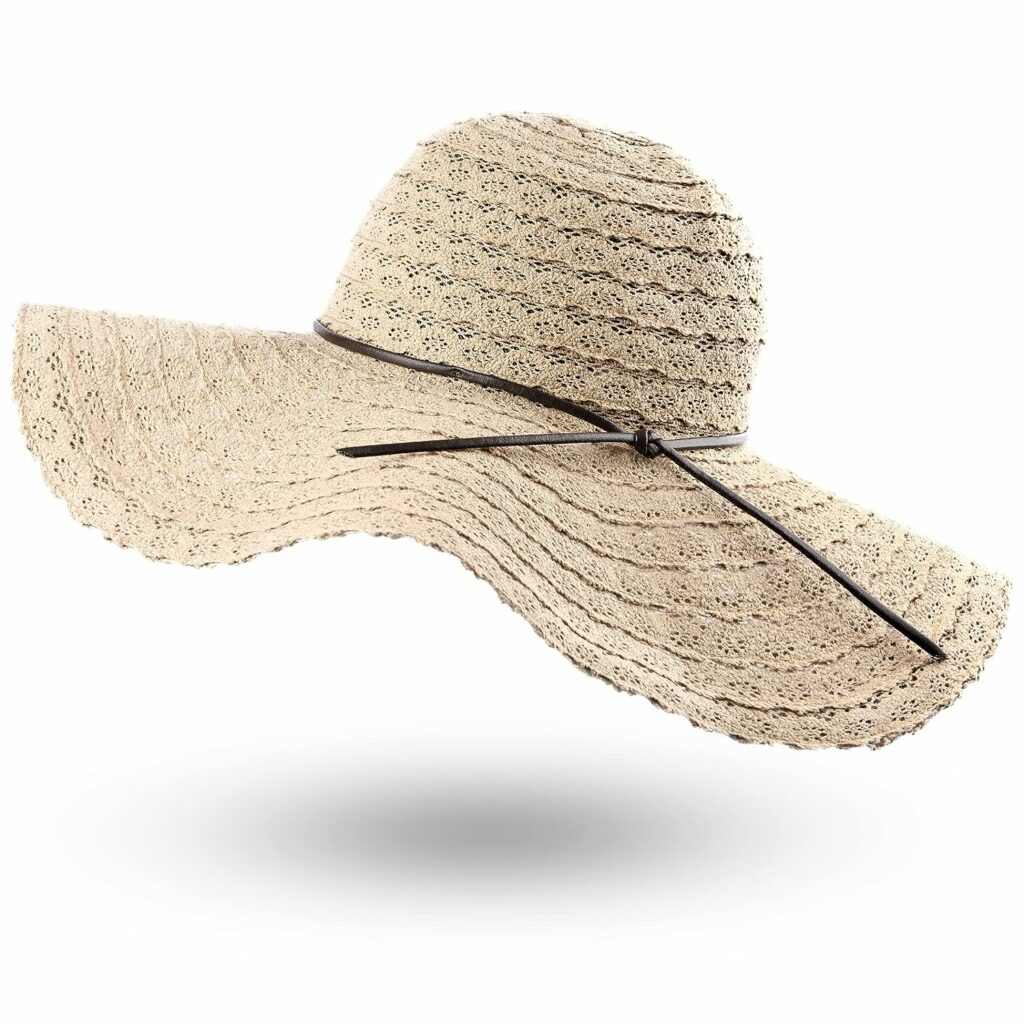 This one is for those who want to avoid the sun in winter. This looks just like a normal sun hat. It offers sun protection with a wide brim, perfect for sunny yet cold days. It will also look good with various sundresses or even normal dresses. Keep in mind that you might feel very hot after wearing this hat for longer periods of time.
14. Flower Applique Hat
If you like flowers in your wardrobe, then this design is for you. This one features crocheted flowers as decorated elements on the hat. A design that will go well for little kids, toddlers, and even some adult females. The overall design of this looks very cute so that you can choose this one for your little one.
15. Chevron Striped Hat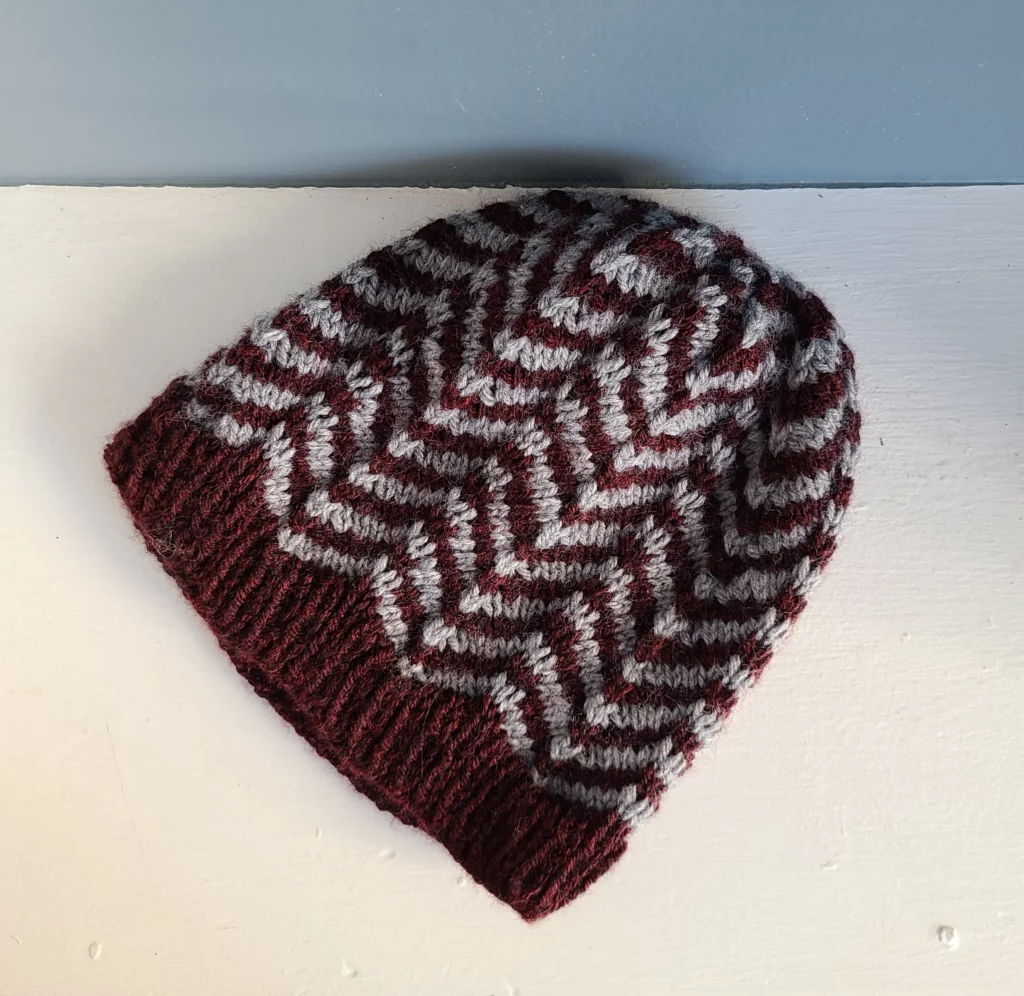 This one showcases chevron stripes formed by alternating colors in a zig-zag pattern. It is a good option for those who like to have multiple colors on their crochet hats. Crocheting this one yourself might be a little difficult, so you can consider buying it from the market. It is a very common design overall and not too bold as well, depending upon the color you choose.
16. Earflap Hat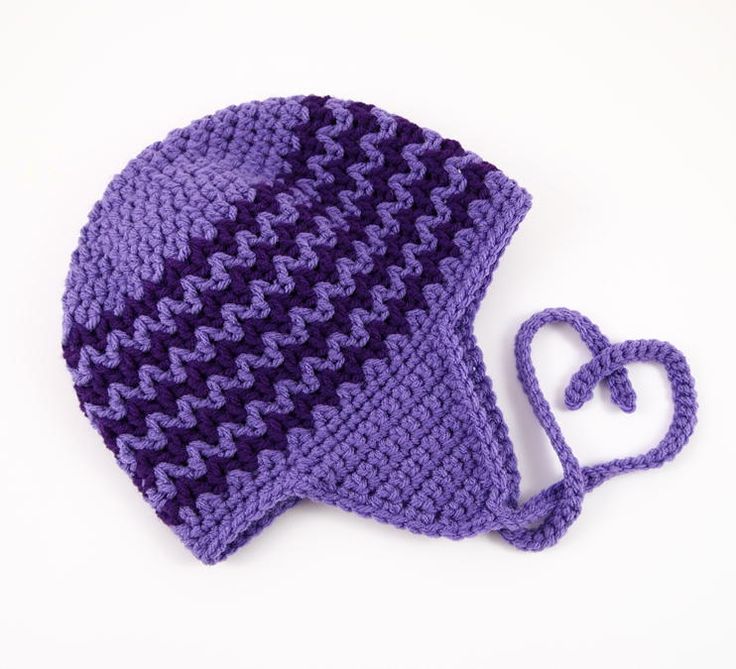 It is a rather popular design seen in the winter season. This one has flaps that cover the ears for added warmth and protection against the cold. It can be worn by both adults as well as kids. If you are an adult planning to wear this one, make sure to buy neutral colors so that it can go with various outfits, except if you are someone who prefers bold and bright colors.
17. Bobble Stitch Hat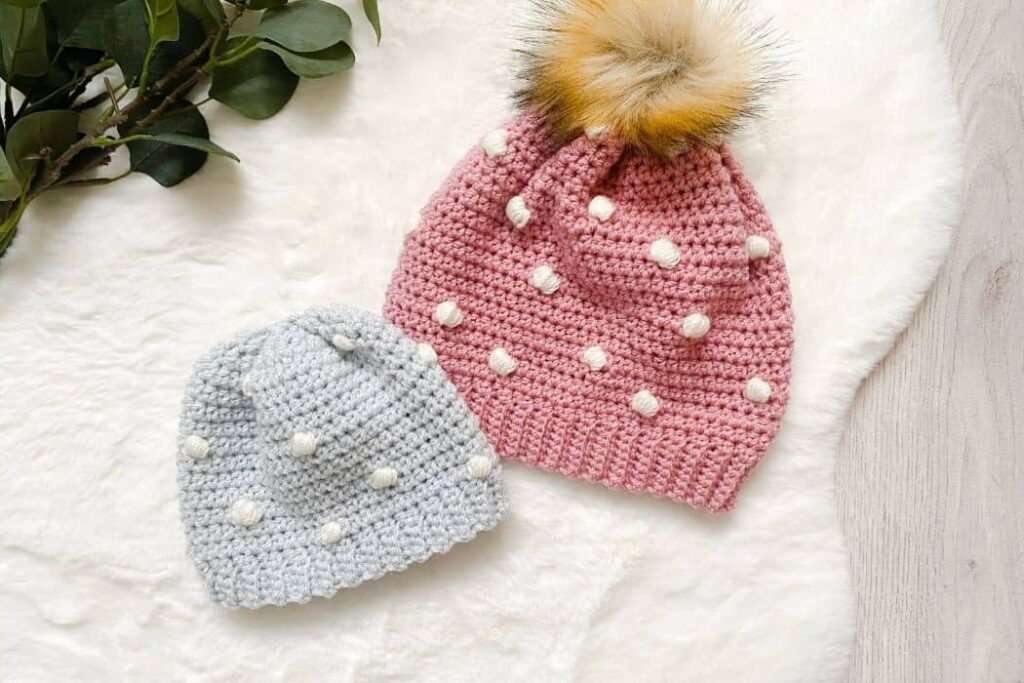 This design is also quite popular as well and resembles the pom-pom design to some bit. It incorporates bobbles or small raised clusters of stitches for a textured look. However, the bobble on this one is made out of different materials and looks very good in terms of fashion if the contrast of both colors is correctly chosen.
18. Striped Slouch Hat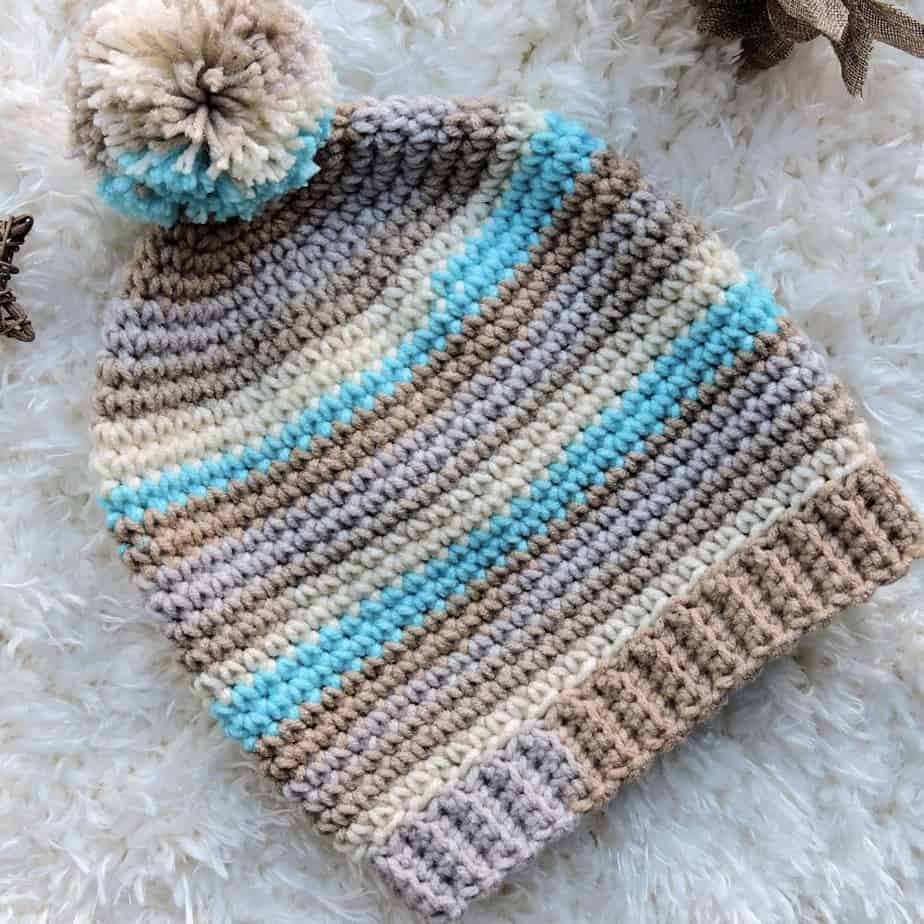 Again, this is a design for those who like to have multiple colors on their crochet hats. It combines various colors to create stripes in a slouchy design. Almost everyone can go for this design, including children. This design means that you must be fine with having multiple colors on your hat
19. Ruffled Edged Hat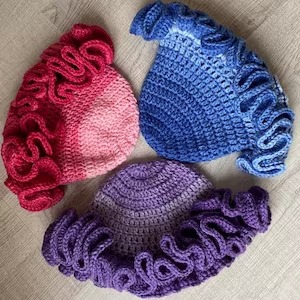 A more feminine-styled crochet hat design. It is adorned by ruffled edges, adding a feminine touch to the hat. You can also choose this hat for toddlers and kids, but mainly females only. The design often comes in very bright and bold colors and can go very well with your existing fashion and style.
20. Spiral Crochet Hat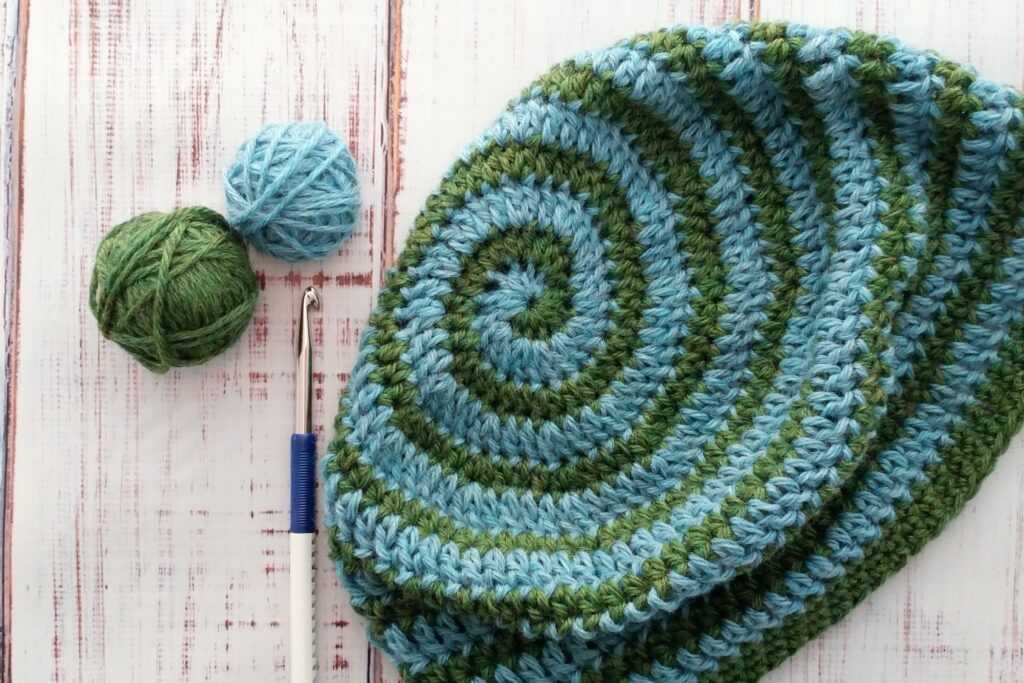 A rather interesting-looking design. It creates a spiral pattern that radiates from the crown to the brim. A variety of individuals can wear it. However, since the spiral design looks bold enough by itself, you should carefully choose the color of your hat so that it does not entirely stand out.
21. Tunisian Crochet Hat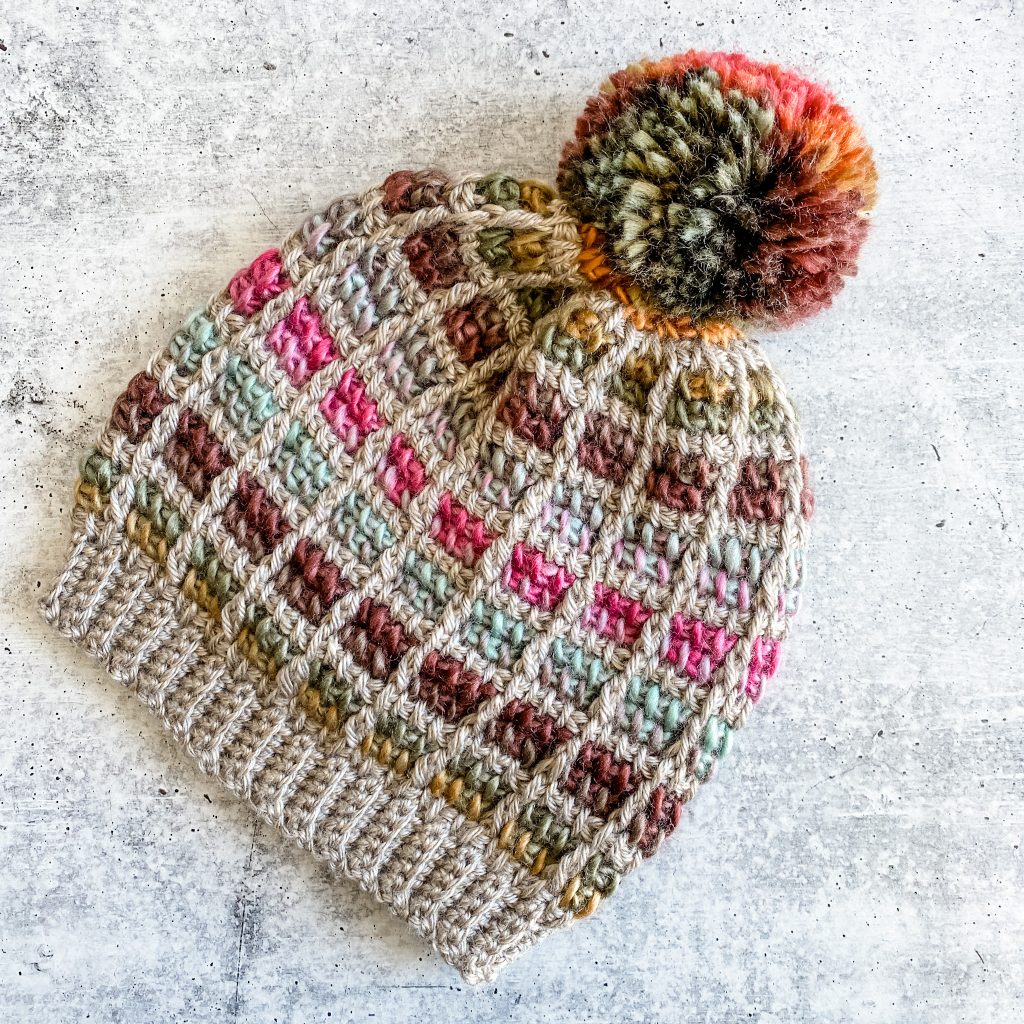 If you are looking for a unique design and pattern, you should look into this design. Made using the Tunisian crochet technique, it results in quite a unique-looking and interesting texture. Again, this one features multiple colors, so you should only get this one if you are someone who prefers multiple colors.
22. Faux Pom-Pom Design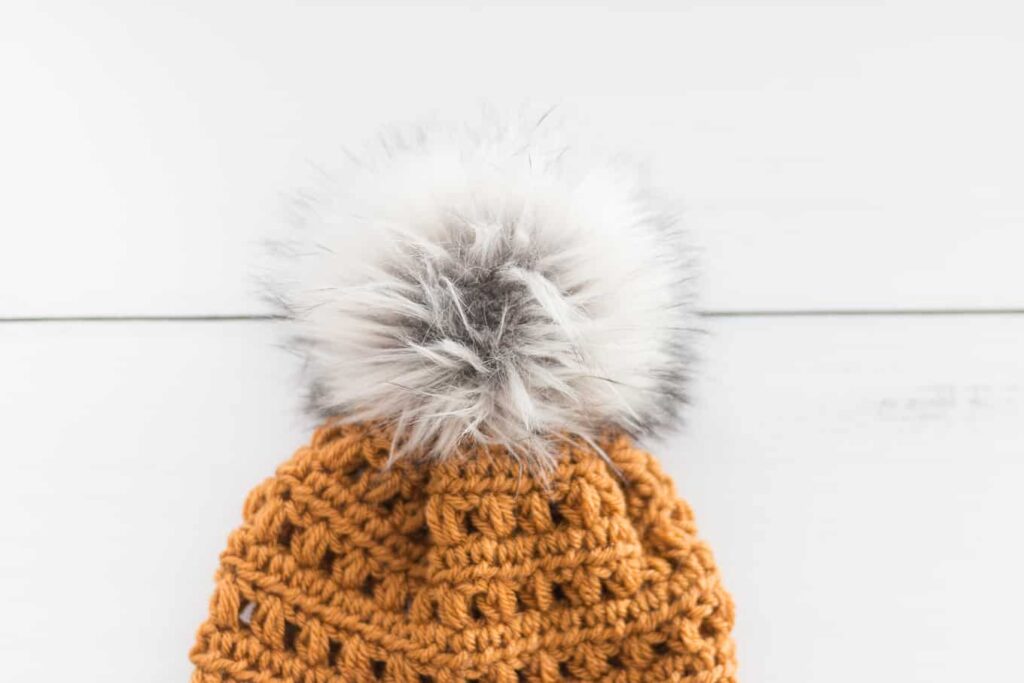 It looks similar to the regular pom-pom design crochet hat. However, it is enhanced with a faux fur pom-pom. The faux fur pairs very well with the rest of the hat and gives it a winter kind of look. There are multiple color options, and this one can be worn by anyone from toddlers to adults.
23. Color Block Hat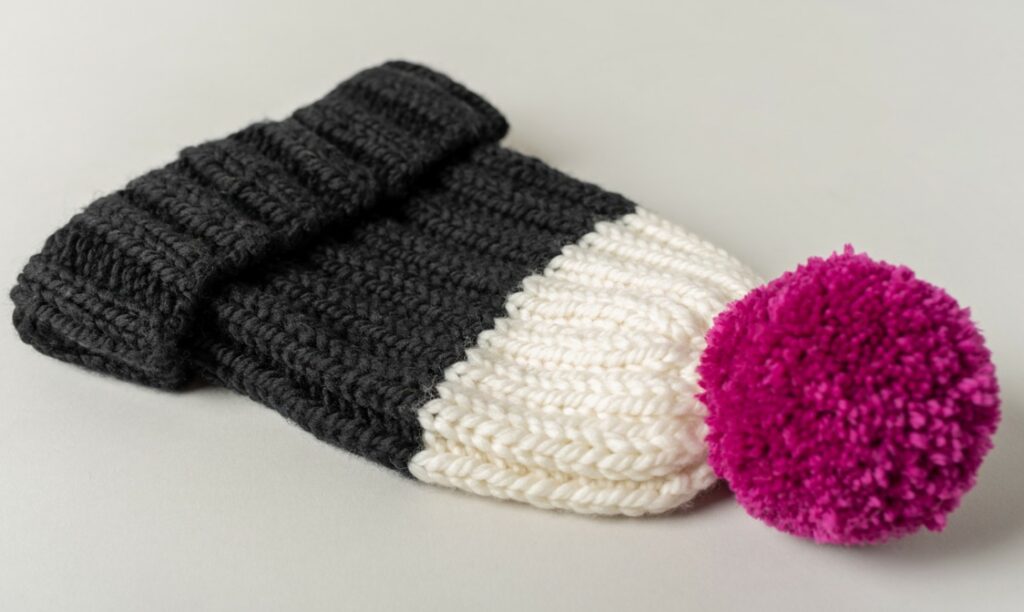 In this design, the hat is divided into sections of different colors for a bold visual effect. As the name itself suggests, there are multiple colors on this one, so it will have a very limited number of people buying it. It can be more preferred by women as they can carry the design well with the rest of their fashion; men should choose the colors carefully on this one.
24. Mohawk Hat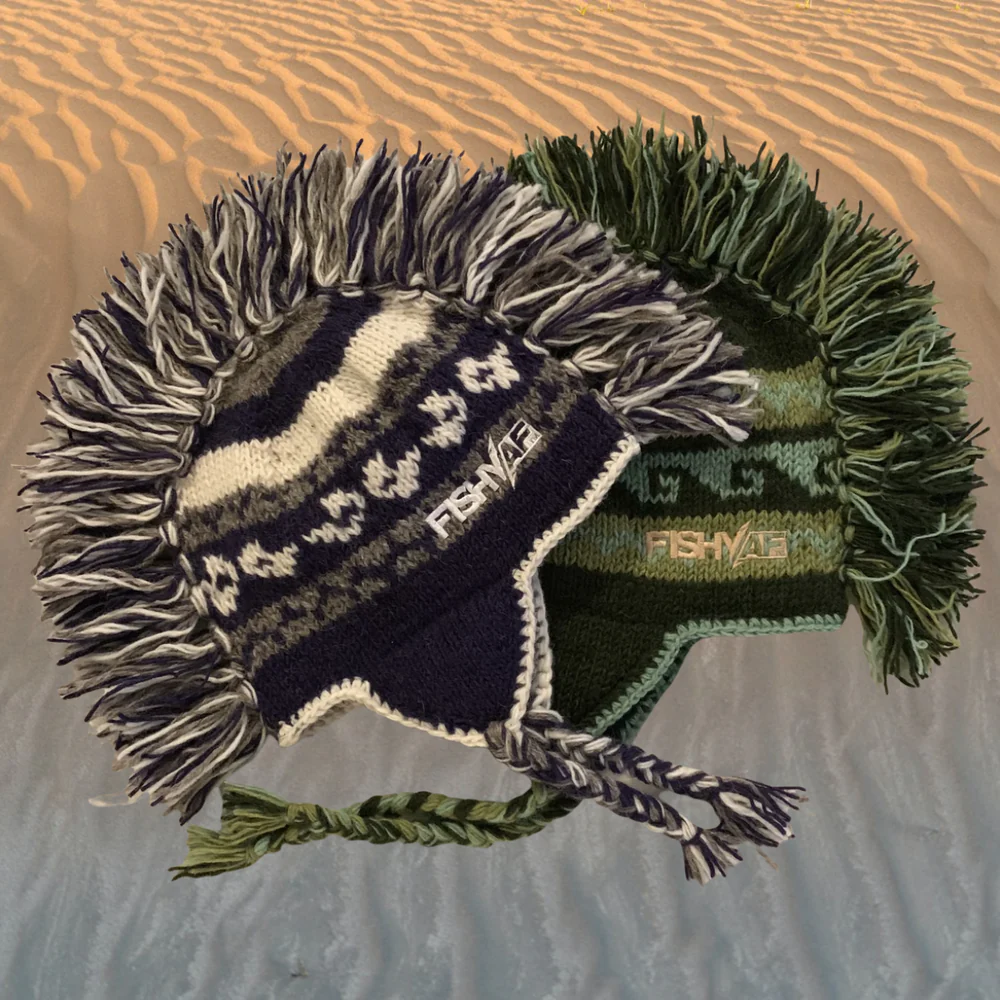 This is a very visually strong, appealing design. It features a central strip of yarn resembling a mohawk hairstyle. It's a rather bold design, so there is definitely a very small target audience for this one. Not a lot of people will prefer to wear this one and go out because of how eye-catching it is. However, it is definitely a good choice if you want one to wear around in your home.
25. Basket Weave Hat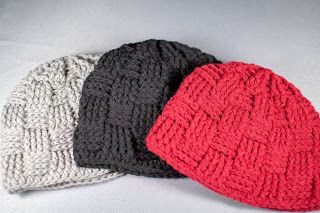 This one uses stitches similar to Basketweave to mimic a woven texture on the crochet hat. The design is not too bold and can be worn in public. Since it only features one color, there are options for everyone with color preferences. This can help in dodging the winter as well as adding a bit of fashion statement to your outfit.
Who Should Wear Crochet Hats?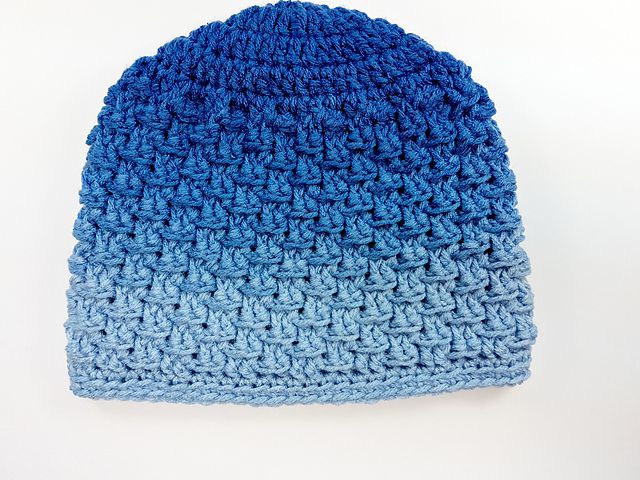 Now that we have seen various crochet hat designs, let us talk about who should wear crochet hats. These hats are incredibly versatile and can be worn by a wide range of people regardless of age, gender, or personal style. Here are some categories of people who might enjoy wearing crochet hats.
Children and Babies: Crochet hats can be adorable accessories for infants and young children. They provide warmth and comfort while also adding a cute and charming touch to their outfits at the same time.
Teens and Young Adults: Crochet Hats come in various styles, from slouchy beanies to trendy berets, making them suitable for teenagers and young adults who want to express a fashion sense and protect themselves from the cold at the same time.
Adults: Crochet Hats are not limited by age. Adults can enjoy them as stylish accessories that keep them warm during winter and also add a fashion element to their outfits.
Outdoor Enthusiasts: Crochet hats are great for people who enjoy outdoor activities like hiking, camping, or skiing. They provide warmth, which makes them perfectly suitable for chilly adventures.
Fashionistas: Those who love accessorizing can use crochet hats to add a unique and artistic element to their overall look. Crochet hats can be customized with various colors, stitches, and embellishments to match different outfits.
Cosplay and Costumes: Crochet hats can be incorporated into costumes and cosplay outfits, especially when creating characters with whimsical or fantasy-inspired headwear.
Who Should Not Wear Crochet Hats?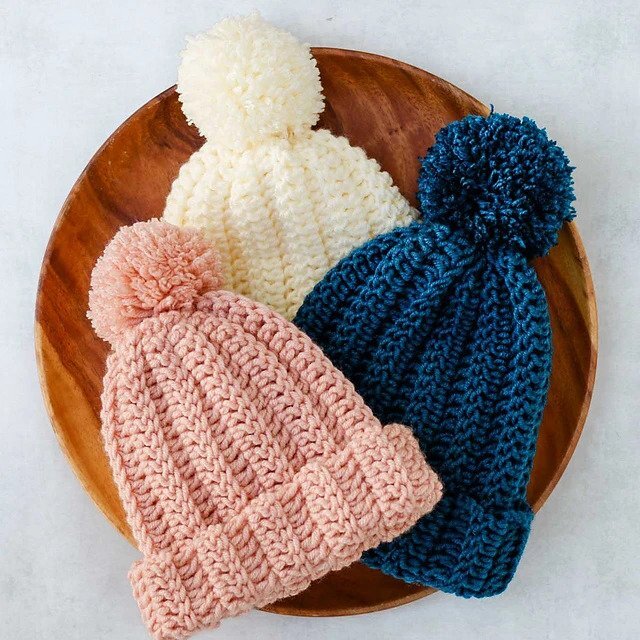 Crochet hats are generally suitable for a wide range of people, but there are a few considerations for individuals who might want to be cautious when wearing them.
Those with Wool Allergies: Some crochet hats are made from wool, which can cause discomfort or allergies in individuals sensitive to wool fibers. Opting for hats made from hypoallergenic or non-wool yarn would be a better choice in such cases.
People with Tight or Sensitive Scalps: Crochet hats that fit snugly or have tight stitches might not be comfortable for individuals with sensitive scalps or those who are prone to headaches. Choosing a looser-fitting hat or one with a softer yarn can help alleviate any discomfort.
Babies and Young Children in Unsafe Environments: Babies and very young children should avoid wearing crochet hats with long strings or decorations that could pose a choking hazard. Safety is a priority, so it's important to choose hats that are age-appropriate and free from potential hazards.
Hot and Humid Climates: Crochet hats are often associated with warmth, which might not be suitable for individuals living in hot and humid climates. In such environments, lightweight and breathable materials might be a better option.
People Who Prefer Minimalist Styles: If someone prefers minimalistic or sleek fashion styles, certain heavily textured or embellished crochet hats might not align with their aesthetic preferences.
Individuals with Skin Sensitivities: Some crochet hats might have rough or scratchy textures, which could be uncomfortable for individuals with sensitive skin. Opting for hats made from softer yarns or wearing a lining underneath can help alleviate any discomfort.
Essential Points to Adhere While Going for Crochet Hats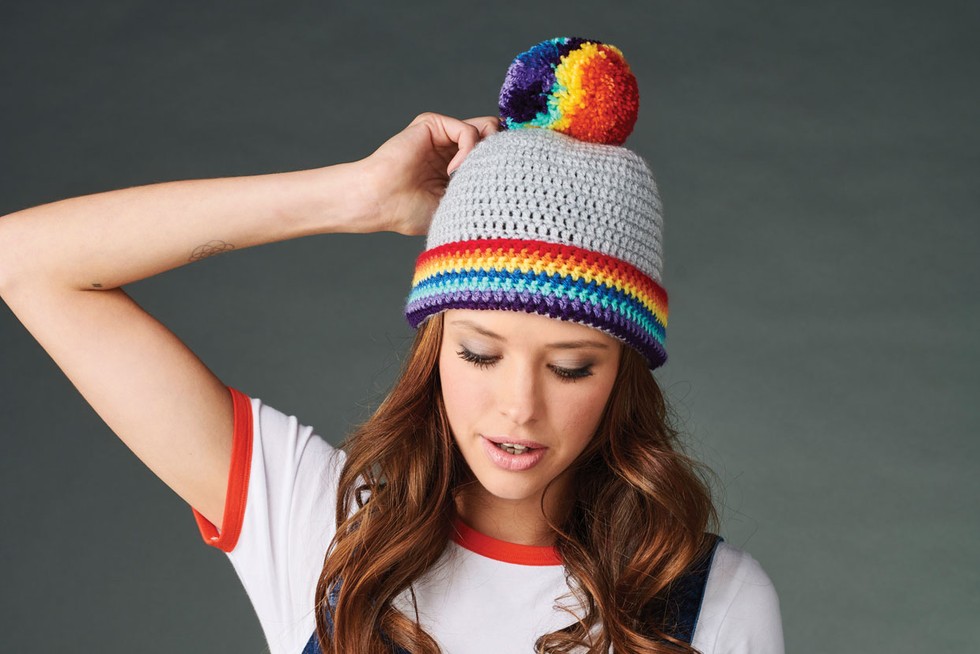 Material: Consider the material of the crochet hat. Some yarns might be scratchy or uncomfortable, especially for those with sensitive skin. Opt for soft and hypoallergenic yarns if possible.
Fit: Make sure the hat fits comfortably on your head without being too tight or too loose. A well-fitting hat should cover your ears and forehead comfortably.
Climate: Consider the weather and climate. Crochet hats are often warmer, so they're great for colder seasons. In hot and humid conditions, opt for lightweight and breathable materials.
Occasion: Choose a crochet hat that suits the occasion. Some hats are casual and great for everyday wear, while others might be more suitable for special events or outings.
Hairstyle: Consider your hairstyle. If you have long hair, a messy bun hat might be practical, while those with shorter hair might prefer different styles.
Hair Protection: If you're prone to frizz or your hair is sensitive to friction, wearing a hat liner or silk scarf underneath can help protect your hair.
Accessories: Consider how the crochet hat matches or complements your other accessoriesand clothing. Choose colors and styles that enhance your overall look.
Safety: Ensure that the hat doesn't have any small parts that could pose a choking hazard, especially for children.
Conclusion
So as you can see, crochet hats come in a variety of designs and have multiple uses. If you are simply looking to have a cool accessory in winter that enhances the look of your outfit, then you should opt for a crochet hat.
A Crochet hat can obviously provide a shield against the cold as well, so that can also be very helpful. Crochet Hats can be most helpful for children and toddlers as they are most at risk during the old season.
Crochet Hats also add a very cute look to your little one's outfit, so that is an added bonus of the same. Crochet hats are generally very comfortable to wear even for long hours, and that can be a benefit for kids as they have soft skins, and thus, crochet hats will not cause any irritation to them.
Start your crocheting now and see what design you can make best.