Since childhood, we've always had something or the other thing in our wardrobe made out of crocheting because it is a beautiful way of crafting timeless pieces of accessories and clothing.
Crocheting does not require much of the skills for crafting any piece of wardrobe essentials, but it does require a bit of detailing, time, and patience. Many patterns follow the work of crocheting fabric, but one special piece of wardrobe that everybody loves is the Crochet Velvet Infinity Scarf.
This velvet scarf is an excellent piece of accessory that almost everyone loves to wrap around their necks in winter to protect their neck and for styling up the fashion in summer.
This blog is all about the guide to crocheting a velvet scarf that includes the materials required, all the crocheting steps, and the major things to keep in mind while making this essential accessory for elevating your fashion game.
Materials Required for Velvet Scarf
To craft the velvet scarf, there are a few essential materials required that will help you get the perfect blend of style and comfort. These materials are:
The most needed material is, of course, the velvet yarn for a sophisticated velvet scarf. The velvet yarn is mostly known for its soft and plush texture that adds a touch of richness to the scarf. These velvet yarns come in various colors and can be chosen as per personal style and preferences for crocheting velvet scarf.
For matching any outfit, you can go for the color scheme of the scarf to match your outfit or can either choose a contrasting color as well. For any particular occasion or event, you can consider the velvet yarn's texture and color for the scarf in sync with the overall theme of that particular setting.
Remember that for every crocheting, the crochet hook size heavily depends on the thickness of the yarn that you pick. Usually, a hook size for the velvet yarn chosen for your velvet scarf can be considered between 5mm and 8mm as it works well.
The hook size will always play a crucial role in the final texture and drape of the velvet scarf, so be extremely careful to choose a crochet hook size that easily complements the yarn's thickness and the texture very well because, trust us, you don't want the outcome to not be less than any perfection as after all it's your craftsmanship.
A yarn needle is a must-have material when crafting crochet patterns. This essential tool is needed for weaving loose ends and giving a proper finish to the crochet patterns. The yarn needle can help give the velvet scarf a very sophisticated look by giving it a finished appearance. This needle is used at the end when the scarf is completely crafted and is a must as this powerful tool can change the outcome in a way that can leave other people in awe with your polished appearance, enhancing your style, game, and personality.
A good pair of scissors is required for every and any crochet pattern. The scissors help cut the extra yarn ends that can hamper the appearance of the velvet scarf. Having the clean and sophisticated appearance of a velvet scarf requires extremely minute finishing touches, as the extra ends of velvet yarn can give a very shabby look. Use a sharper pair of scissors because it makes sure that the excessive ends are cut to the last, which ultimately results in a neat look for the velvet scarf that elevates your fashion game.
The measuring tape is essential for crocheting or general stitching of any design or fabric. Without measuring tape, the desired length or width cannot be accepted. A crochet velvet scarf can be at its best with your desired length. A good lengthy scarf can be wrapped around the neck in a very stylish way to give you a fashionista look. And in winter, it can act as a savior for warming up. So, with the proper measurements, this scarf will be your all-time favorite winter accessory to pair up with all your winter clothing.
The stitch markers are an option material required for this crochet velvet yarn; basically, a stitch marker is a knitting tool that you can use to mark a significant spot in your crocheting. You can find them in fixed forms, or rings, or as locking stitch markers. It is also very easy to create your stitch markers at your home without having the need to get them, especially from the market. These stitch markers are mostly helpful when creating elaborate or intricate patterns or stitches. They can prevent mistakes and can make crocheting a much more fun process.
These are some of the materials required for a good velvet scarf. Having good and quality materials elevates the overall appearance of the velvet scarf even more because these materials make sure that your scarf crochets to perfection, giving you a neat and tidy look.
Steps for Crocheting Velvet Scarf
Crocheting a velvet scarf can be a bit challenging, but with the right guidance and steps, it can be a bit easier. But remember, crafting anything requires time and patience! The basic steps for crocheting a velvet scarf are:
Step 1: Gather All the Materials and Choose the Yarn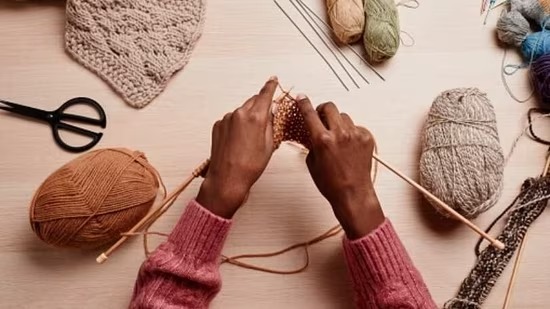 To start the crochet of this wonderful and luxurious velvet scarf, gather all the required materials, as mentioned in the section above. The most important material is velvet yarn. Choose a color of the yarn that suits your personality and your personal preference, as it can directly influence the usage of this beautiful accessory.
Also, take care of the quality that you choose for this yarn because the overall outcome can heavily depend on the yarn quality that you choose for this scarf. The quality and thickness of the yarn should also complement the hook size, so be careful with that as well.
Step 2: Create a Slip Knot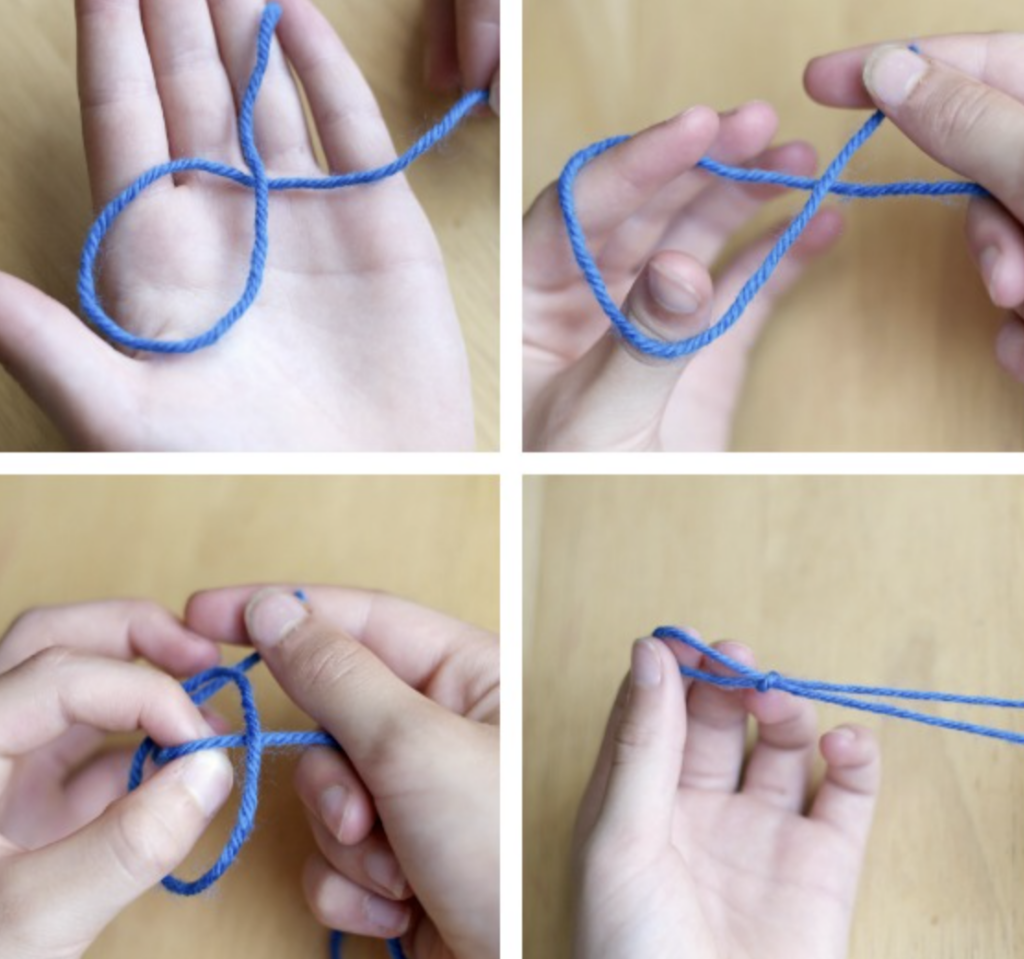 Start cropping your cozy velvet scarf by creating a slip, which is generally the first to do after collecting all the right materials. This particular step of creating the slip knot is where the magic starts for creating this wonderful accessory. Softly loop the velvet yarn around your finger, allowing it to carefully intertwine and then slowly pull through to create a knot.
This slip knot is the main thing onto which your complete velvet scarf can rest. Also, this slip knot helps you with carrying your imagination for crocheting this velvet scarf that fits in your wardrobe perfectly.
Step 3: Foundation Chain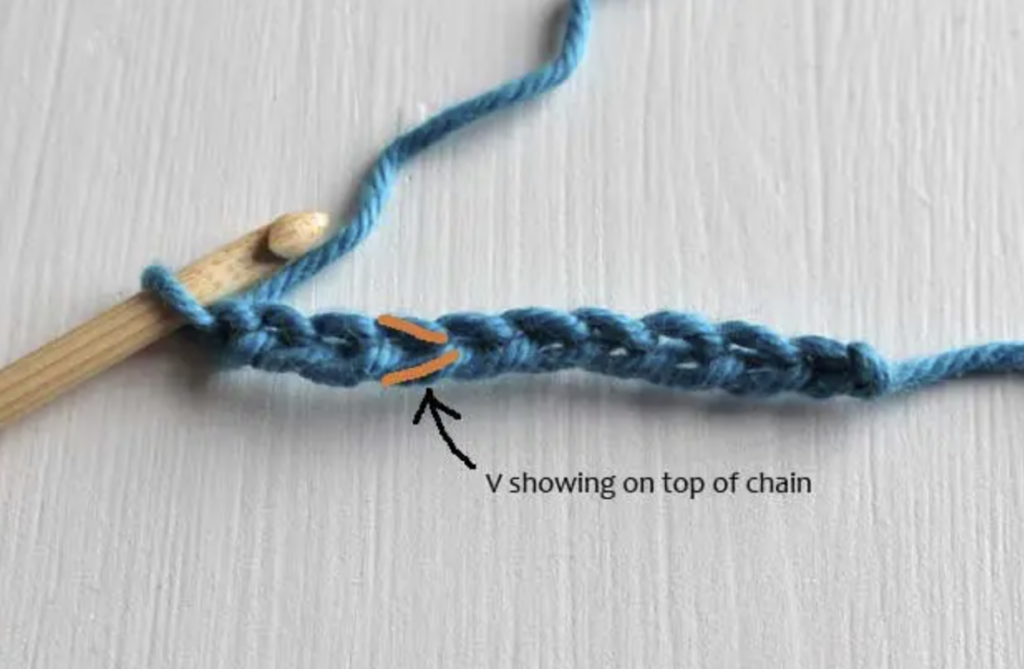 A foundation chain means chaining an equal number of stitches according to your preferred length for your velvet scarf. For an appropriate width, a usual suggestion for you is to create approximately 200 stitches for an average-sized velvet scarf.
The main twist of this step is finding the right balance between not-so-loose foundation chaining and not-so-light foundation chaining, as it ultimately can hamper the fit and look of your scarf. The perfect foundation chain also ensures that the scarf gives you the utmost comfort over long hours as well.
Step 4: First Row- Half Double Crochet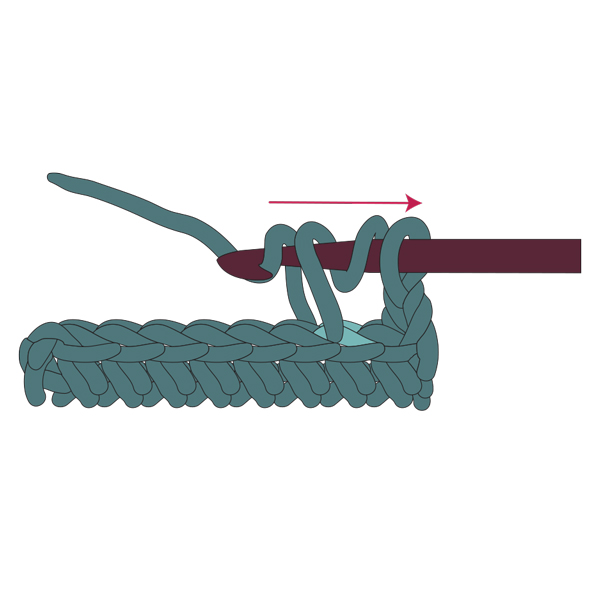 Basically, the half-way point between a single crochet (SC) and a double crochet (DC) is known as a half-double crochet (HDC). Counting the loop on the hook as the first chain, start in the third chain from the hook. Pull up a loop by yarning over once, inserting the hook into the third chain, and yarning over again.
Reverse the yarn and pass it through all three of the loops on the hook. Your first half double crochet (HDC) is, at this point, completed. This stitch should be repeated throughout the foundation chain.
Step 5: Other Half Double Crochet Rows
Make the Chain of two stitches after flipping the velvet scarf post the step, creating the first row of half double crochet stitches on the front part; this counts as the back row's first Half Double Crochet stitches.
Create a further row of HDC stitches, making sure to place your hook under each of the stitch's two loops from the row before. Repeat this step as many times as necessary to make the desired number of rows in your scarf for a perfect width.
Step 6: Changing Yarn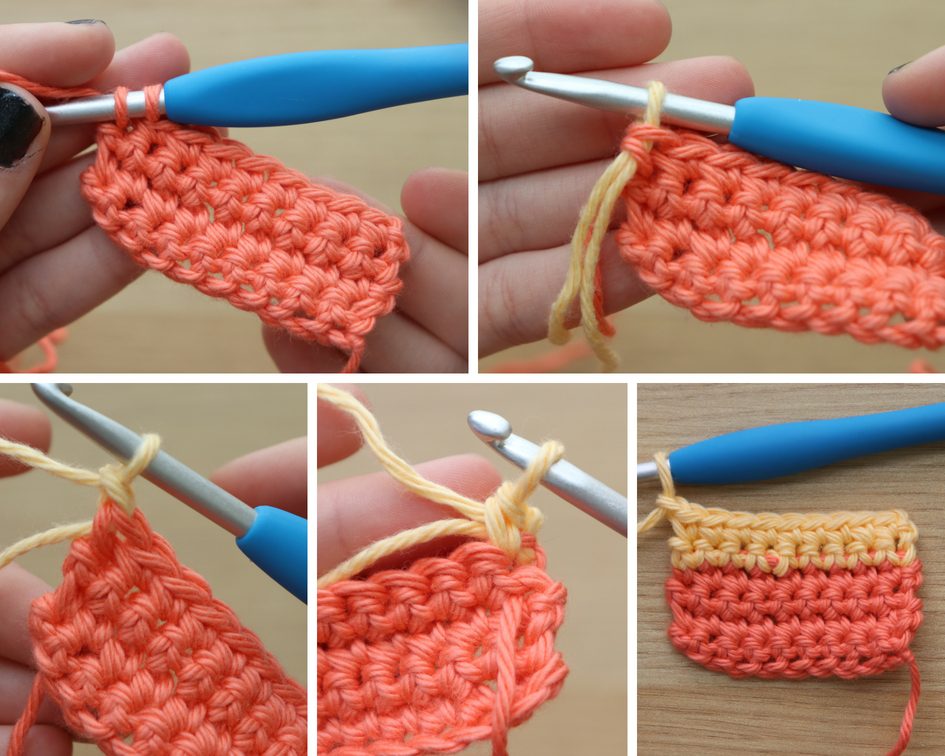 If you're planning to make a multicolored velvet scarf, then this step is really essential and crucial to understanding. After reaching the end of the row for step 5, change the yarn if you want to do so because it will give a very neat and tidy transition of the multi-color yarn that eventually will influence the appearance of this velvet scarf. Leave a tail/end of the prior yarn that you choose for weaving in the ends at a later stage when needed.
Step 7: Joining the Infinity Scarf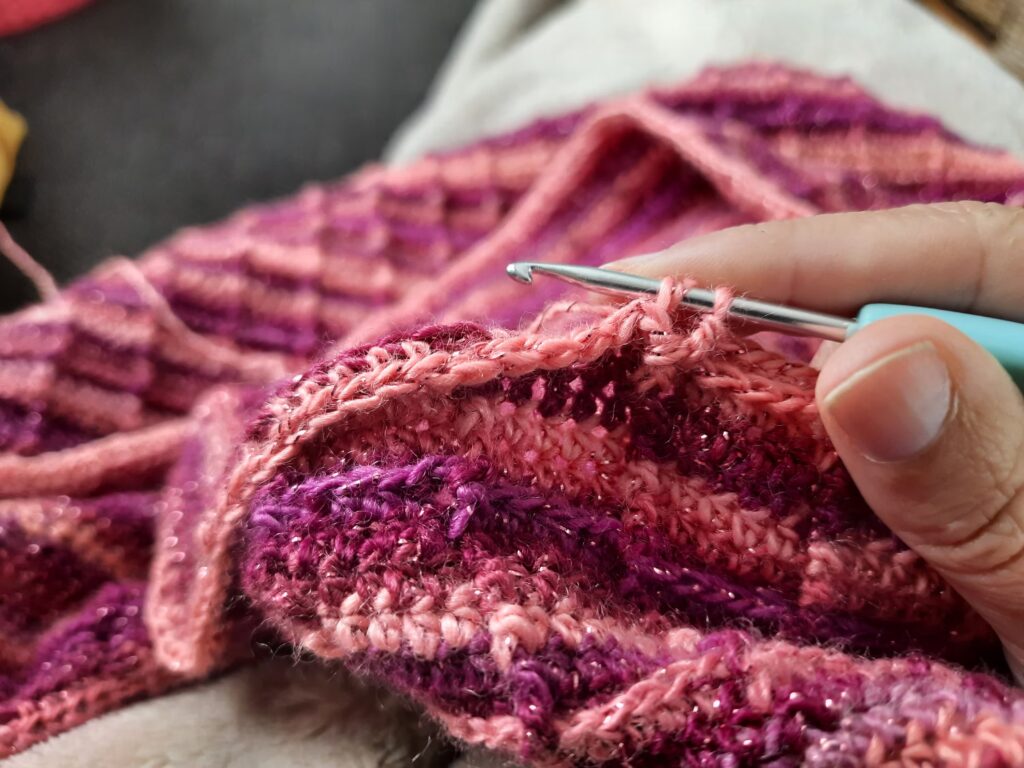 With both ends of the crochet yarn together, join and weave in the ends to align the stitches evenly for a better appearance of the velvet scarf. The first stitch of one end should be entered with your hook, followed by the first stitch of the other end. To create a slip stitch to secure the ends together, yarn over and pull through both stitches.
Step 8: Giving the Finishing Touches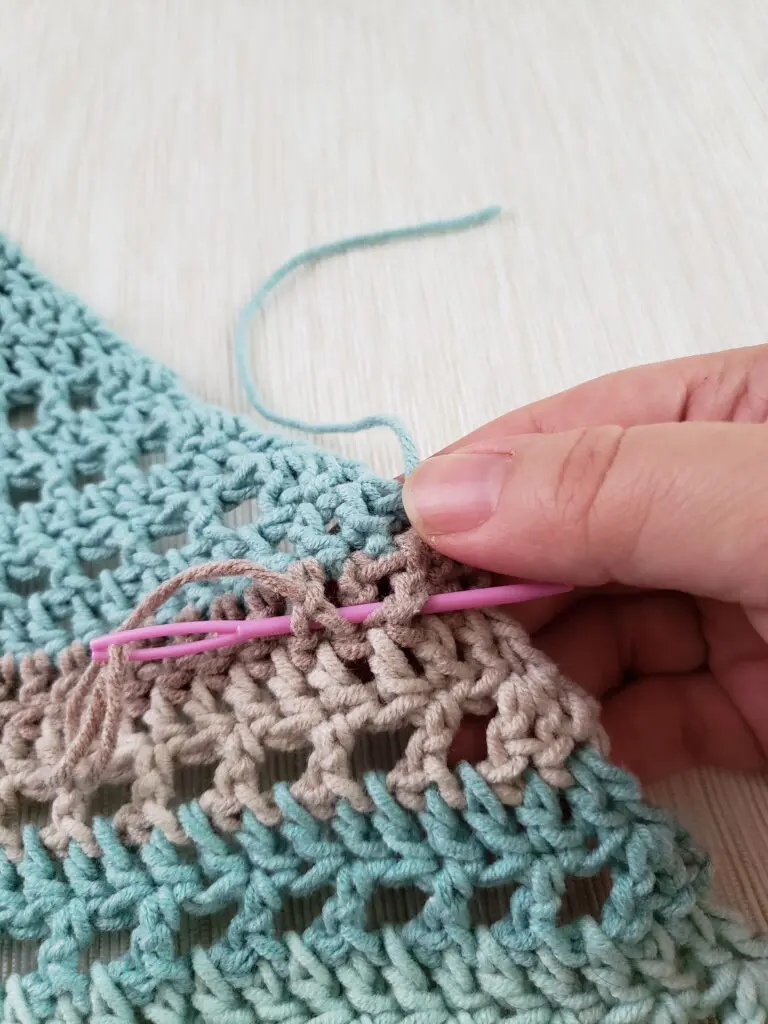 Giving the finishing touches to this crocheting work will ensure that you get the desired length and appearance of the velvet scarf that you had in your imagination and for which you put up your mind's creativity. Cut and trim the excess yarn properly, leaving a little tail to weave in with the yarn needle at the end. Weaving all the loose ends makes sure that the stitches that you've put together to create this crochet work secure all the stitches well.
The basic steps involved in the crocheting of this beautiful velvet scarf require looking into the details very carefully, as one wrong step can literally hamper the outcome that you've had in your imagination while crocheting this accessory. Once this scarf is completed, style it up with the clothing that you wish to wear in a way that reflects your individual personality.
Additional Styling Tips for the Perfect Velvet Scarf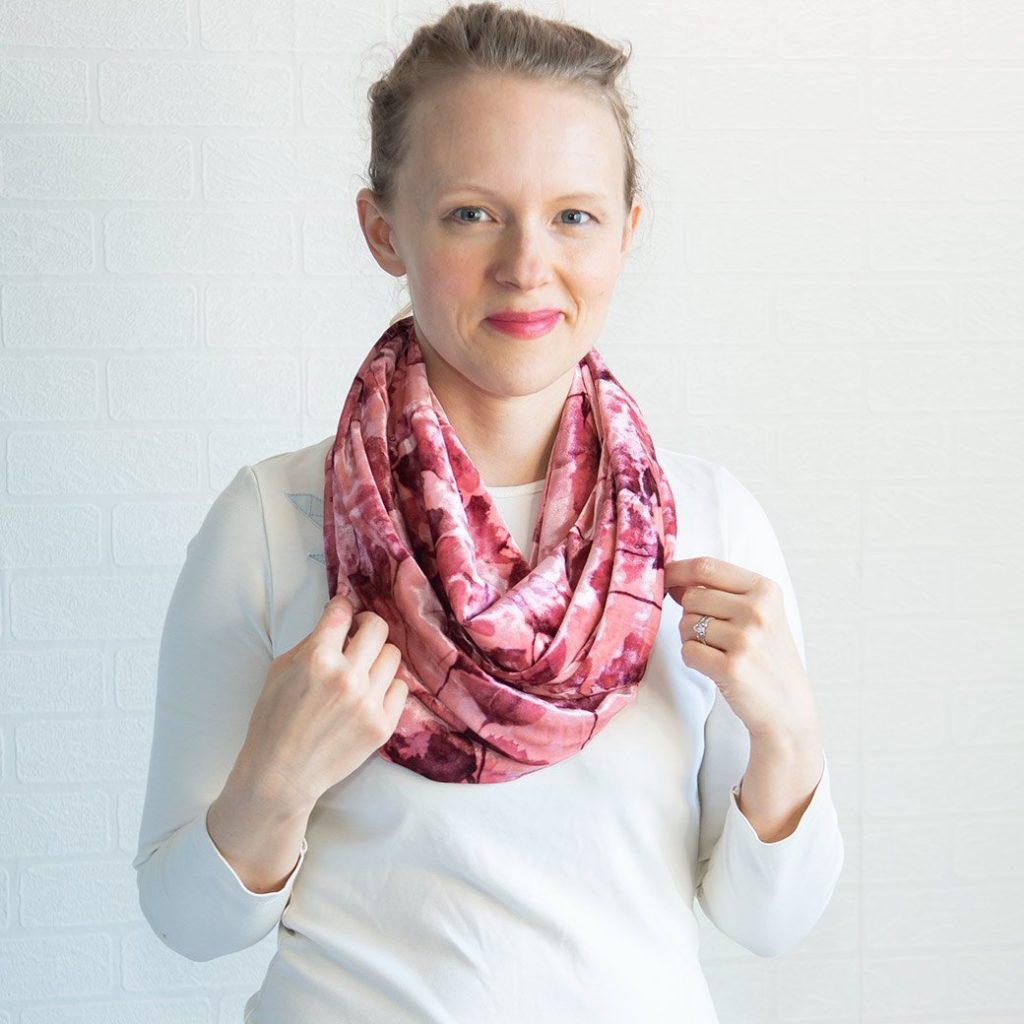 This luxurious velvet scarf can really elevate your fashion game by styling up well. A few styling tips for this wonderful accessory to easily blend up to reflect your individual personality are:
Color Coordinated: If you have any particular color combination of clothing that will require you to add this velvet scarf, then choose a velvet yarn for crocheting this scarf that perfectly goes up with the entire color scheme of your ensemble because it will give you a very sophisticated look.
Mix and match: With fashion trends evolving so much day by day, people prefer to add a twist of different colors to their styling; using this velvet scarf in contrast to the color scheme of your clothing can really elevate your fashion sense to the levels that can make you stand out of the crowd really well giving you all the feels of trendy fashionista.
Different wearing styles: The Velvet scarf is highly versatile because of its fabric texture and luxurious touch. These scarves can be wrapped around your neck in different ways. You can easily wrap in the style that gives you confidence when you go out, casually or formally. There are many styling ways available on the internet for velvet scarves.
Confidence is the key: For carrying any fashion accessory, remember, confidence is the greatest key that will help you stand bold in front of everybody. Carry the velvet scarf that makes you feel comfortable and yet gives others good competition for their fashion sense.
These styling tips of velvet scarf can help you with an appearance that will make heads turn at you immediately as you pass through people. The main plot of the styling tip is to stay yourself and be comfortable, no matter what you choose to wear.
Conclusion
The crochet velvet scarf is a fashion accessory that can help individuals add a touch of glamour and luxury to their overall appearance. Crocheting this requires detailing, but when done, it will make you feel proud of your craftsmanship.
By getting the quality materials required and following the steps carefully, this essential winter accessory will be your go-to styling option for any look, be it casually or party.
The versatility of this velvet scarf is so much so that it can literally go with any clothing, be it a winterwear jacket, cardigan, or just a dress. All this fashion accessory needs is a good fashion styling sense.
So, hurry up and take this guide to start making your crochet velvet scarf. Let us know in the comment below about the experience of crocheting our very own velvet scarf!