Dolls are the best toys for your little ones to play with. Playing with dolls benefits your child in emotional development and building social skills. Kids can mimic daily life and develop new scenarios to enhance their creativity. Dolls are also a great source of joy for your child and offer them companionship and comfort.
If you plan to surprise your little one with a doll, add a beautiful, cozy crochet doll blanket to keep the baby doll warm. Your child will surely adore this new addition. If your kid loves decorating their doll house or making one out of a cardboard box, they will love a blanket for their doll.
This guide will help you make a lovely baby doll blanket using crochet. If you are a beginner, do not worry. This post is especially for newbies. It will answer all your queries and offer easy-to-follow steps.
Choose the Best Doll for Your Little One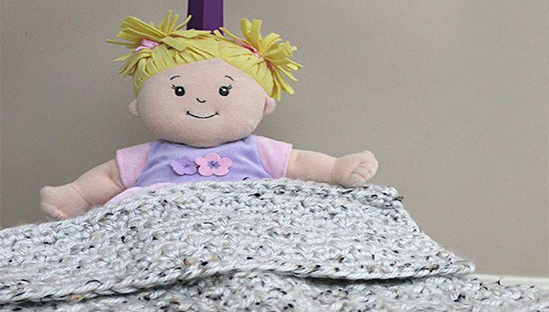 Dolls are not just toys. They are loyal companions, friendly comfort, and a source to evoke creativity. To find the best baby doll, you must consider the age of your loved one.
Newborn: Babies love clutching and looking at dolls. They lack cognitive and motor skills. Hence, find a soft, squishy baby doll with stark contrast and outlined features.
A year older toddler: Get your toddler a cuddle buddy that is softer and machine washable. Ensure the doll has no small accessories, as kids at this age are vulnerable to choking.
Preschoolers: 2–3-year-olds have a growing imagination. They love mimicking their mother and playing pretend. Find a doll that the child can pretend to feed, change clothes, enable movements, and encourage discovery. Your crochet doll blanket will come in handy as an accessory for the doll to promote creativity.
4- to 6-Year-Old Kindergarteners: Children at this age are free and independent and let their creativity flow. They dream of being a great parent.
Grade School: The dolls turn into best friends by the time a child reaches the age of seven. Hence, choose a baby doll fit for their tea parties or sleepovers.
Junior high Or Beyond: As the kids grow, they move on from the dolls. Instead, you can give them collectibles as a gift.
Essentials for Beginning Your Crochet Journey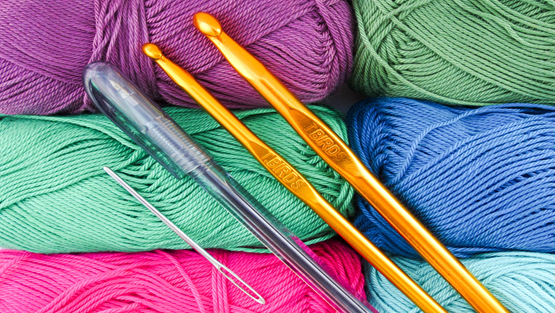 Once you have your doll, it is time to build it a new cozy blanket. If you are a seasoned crocheter, you can look through your yarn inventory for a suitable yarn. However, if you are a beginner, you can find options for hooks and yarn online.
Generally, your hook size will depend on your yarn. If you have the yarn, look at its label to find the appropriate hook size. The best tip is to use small hooks for lighter and big hooks for heavier yarn. Determine the size of your crochet hook, as it will complement your yarn and define how the stitches look.
Ensure the hook is light and sits perfectly in your hands. Various materials and fibers for crochet hooks and yarn are available. Additionally, seek a soft and light yarn for the crochet doll blanket. Since doll blankets are smaller projects, steel hooks will make a great choice to work with finer threads.
What is the Best Crochet Doll Blanket Size?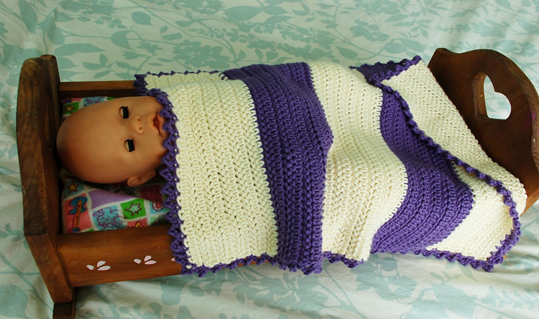 There is no definite size for making doll blankets. However, 18 x 24 inches are general dimensions. Note to make the blanket concerning the doll's size. If you are choosing the baby doll, it may be easier to reference.
The crochet doll blanket size can be 10 x 12 inches up to 24 inches square. A 14 x 18 inches crochet blanket will be perfect to make a love blanket for your loved one's Barbie doll. Do not forget to use a fitting hook size and yarn, as you will be crocheting a small-sized doll blanket.
Crocheting Endless Possibilities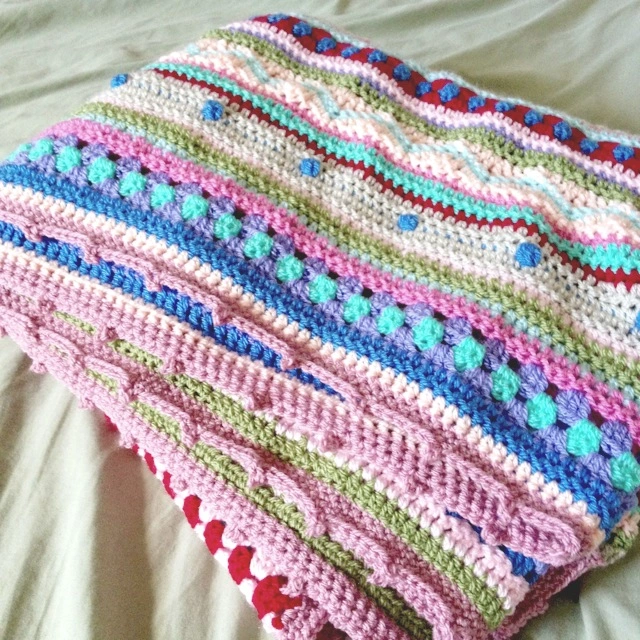 When crocheting a doll blanket, you have innumerable options. You can pick one solid-colored yarn to craft the whole blanket or choose to crochet a rainbow-colored stripe blanket design. All these possibilities will depend on your yarn inventory and crochet skills.
If you choose a stripe design, you can work a double crochet stitch for two rows in one color and then pick another color for a single crochet stitch for the next two rows. You can also add edging to avoid cutting the thread after every stripe.
Crucial Doll Blanket Details
Before starting with the crochet doll blanket pattern, you must know a few essential things.
Materials Required
Pick any color of 6 ounces (about 170.1 g) of worsted weight or medium-weight yarn. These yarn types offer medium thickness and are perfect for crocheting blankets.
You can select G size or 4.00 mm for your crochet hook. G and H hook sizes are ideal for making crochet stitch patterns using the worsted-weight yarn.
You will also need tapestry needles, aka finishing or darning needles, to weave the ends and sew seams for crochet projects.
Final Blanket Size
Using this pattern for a doll blanket, you can make a blanket of 18.5 square inches. However, you can decide the size based on your doll size.
For this crochet doll blanket, you will use one v-stitch + one double crochet stitch, equal to one inch. Next, the two rows for double crochet stitches will equate to one inch.
Basic Crochet Stitches That You Must Know
For this crochet doll blanket project, you will be using a few crochet stitches. Given below are the abbreviations for the stitches for the doll blanket.
1. Chain Stitch (ch)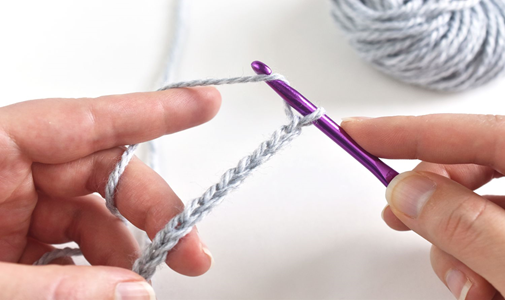 Chain stitch is one of the primary crochet stitches. It is a beginner-friendly stitch that is easy to create and versatile. This easy-level crochet stitch is easy to learn, and you can crochet various patterns using chain stitch. Maximum crochet projects use a foundation chain. Yarn over and draw through to make new chains.
2. Single Crochet Stitch (sc)
Your crochet doll blanket also comprises single crochet stitches. The versatile stitch acts as the foundation for numerous textures and patterns. For this stitch, start by inserting the crochet hook into your stitch. Yarn over and draw through. Yarn over once again to draw the yarn through both loops.
3. Double Crochet Stitch (dc)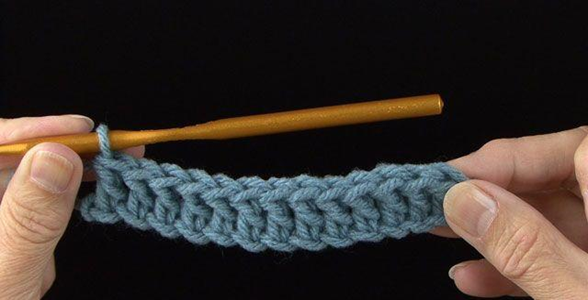 It is taller than a single crochet. For a double crochet, yarn over the thread and insert the hook. Once again, wrap the yarn over the hook and pull up a loop. It will leave you with three loops. Once again, yarn over and pull the thread through two loops. Then, yarn over to pull a loop through the last two loops.
4. Chain 1 Space Stitch (ch-1-Sp)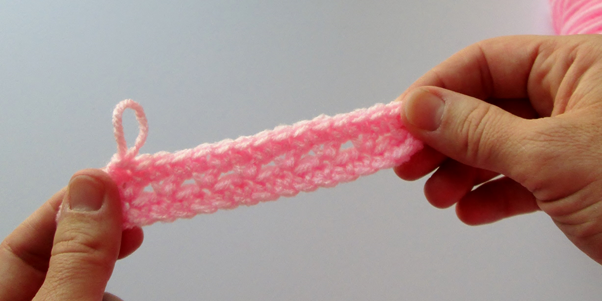 Chain space is generally a gap or hole in your crochet pattern using a chain. The space is present beneath the chain. You can make these chains using multiple chains such as chain-1-space (ch-1-sp). In the chain space, you will skip one stitch and work with the next one.
For the successive row, you will work into the chain space for the above chain.
5. V-Stitch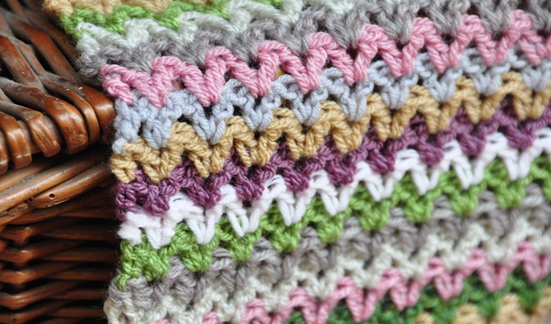 As one of the exquisite crochet stitches, it is an adaptable stitch that you can utilize for an easy crochet doll blanket. For your v-stitch, you will begin working from the fourth chain. After yarning over, do a double crochet. Remember, the initial three chain stitches make up one double crochet. Then, work a single chain followed by a double crochet.
For the double crochet, skip one chain and work with the next stitch, followed by a single chain stitch. It will give you the initial part of your v-stitch with the single chain working to separate the stitches. Work another double crochet in the same stitch as the first to create a V.
Detailed Directions for Crochet Doll Blanket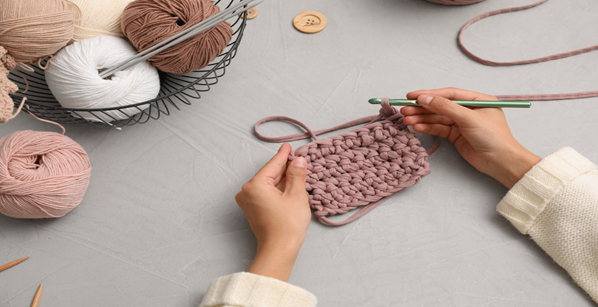 A crochet doll blanket is a smaller project and a great way to practice crocheting skills for various stitches. Before making the crochet doll blanket, you must understand the project.
Remember, the beginning and end of the rows for this blanket comprise three DC stitches. Between the two ends exist v-stitches. A double crochet stitch will help separate every stitch. Remember to crochet your Vs into the single chain space of each v present in the row below. Create the standing DC stitches between every v-stitch into DC stitches from the bottom row. You will begin and end this pattern using single crochet rows for the border.
For the detailed description, here are a few steps that you must essentially follow to get the job done:
Foundation chain: The base chain will have a total of 70 chains.
Step 1: Start with a single crochet in chain two from your hook for the first row. And you will repeat this for every chain. By the end, you will have 69 stitches of single crochet.
Step 2: Come to the second row for your crochet doll blanket. You will start with chain 3, often considered the 1st double crochet stitch. Work a double crochet stitch in the next two single crochet stitches of the row below. Then, skip the adjacent stitch, create a v-stitch, skip the next stitch, and work a double crochet in the next stitch. Repeat this 14 times. Then, skip one single crochet stitch, do a v-stitch, skip another single crochet stitch, and work a double crochet for the final three stitches.
Step 3: For the third row, you will start with chain 3. You will work a double crochet in the following two double crochet stitches of the bottom row. Create a v-stitch in the chain one space of the bottom row. Skip one single crochet stitch and work a double crochet. Repeat this 14 times. Crochet v-stitch in the single chain space, followed by a double crochet stitch for the last three double crochets.
Step 4: Repeat the third step from the fourth row to the thirty-sixth row.
Step 5: For the thirty-seventh row of your crochet doll blanket, you will start with chain one. Work a single crochet in the first four double crochet stitches.
In the chain-1-space, make a single crochet followed by a single crochet in the subsequent three double crochet stitches. Repeat this throughout the row and make a single crochet for the last double crochet. For the end, leave at least 6 inches of yarn length. Use the large-eye darning needle to weave the ends.
Crochet a Matching Pillow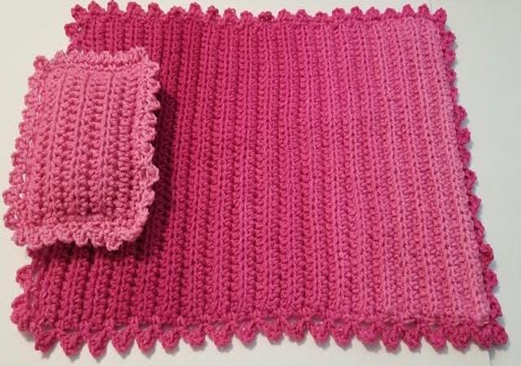 If you would like, you can also crochet a pillow that matches the blanket for the baby doll. For this task, you must know v-stitch, double crochet, single crochet, chain stitch, and chain-1-space. In addition to the same hook size, yarn, and darning needle, you will also need filling.
You will follow similar steps as above but half the total count. Make two identical pieces. For this, you won't be cutting the yarn. Withdraw the larger stitch so that your pattern does not open. Do not forget to weave in your ends.
Once you have your pieces ready, it is time to stitch them together to create a cute miniature pillow to match your crochet doll blanket. Place our pieces on top of one another. Since you did not cut your yarn, you can crochet, starting from one corner and chain 1.
To secure, single crochet into both pieces' edges to stitch them together. Make a single crochet stitch in every stitch along the longer end of the pillow and two single crochet stitches in every stitch along the shorter side of the pillow. For the corners, use three single crochet stitches in one single stitch.
After crocheting the three sides of the pillow, stuff the filling into it from the open side and crochet to seal it. Cut your yarn, insert it through the final stitch, and weave the ends.
Crochet Doll Blanket Tutorial: Wrapping Up
A doll is more than a toy for a child. It is their companion and best friend. This toy also helps build cognitive and motor skills, develops empathy, and encourages creativity. You can give your loved one a doll with a memorable crochet doll blanket.
Firstly, find a doll appropriate to the kid's age. It will also help you define what size blanket you will make for the baby doll. Next, pick a suitable hook accommodating your yarn's needs. Worsted weight yarn has a medium thickness and makes an excellent choice for your blankets.
Once you have your yarn, darning needles, and hook, you can start crocheting the doll blanket. For this doll blanket pattern, you must know various stitches like chains, single crochet, double crochet, chain-1-space, and v-stitch. You can make various crochet patterns and designs for your loved one's baby doll.
Frequently Asked Questions
Which Crochet Stitch Works Best for the Doll Blanket?
You can choose innumerable stitches for the crochet doll blanket. Pick one you will not complain about but rather relax while repeating it multiple times. Every stitch is unique in its pattern and texture. Hence, consider how the stitches will look and feel for the result. You can choose stitches like the half double crochet, granny stitch, or corner to corner.
Is it Possible to Add Words to the Doll Blanket?
Once you understand the crochet letter basics, adding letters to the doll blanket is possible. You can work individual crochet squares using bobble stitch to create words. Or stitch applique letters if you don't want to worry about making mistakes. Additionally, you can use tapestry crochet to add words to your pattern.
What is the Fastest Stitch for Crocheting a Doll Blanket?
Making blankets can seem like a large project for some people. Hence, they choose double crochet stitches. These are the fastest crochet stitches you can use for your crochet doll blanket and use an easy technique. However, every crocheter is different in their skills. If you have another stitch that works faster, you can choose that instead.