Crochet flowers are a good option to add a personal touch to any place. These are the unique decorative elements on crochet hats, scarves, blankets, and more. Making a crochet flower blanket through crochet is an affordable and satisfying method of crafting a distinct element for your house or as a present for a cherished person.
By adjusting the flower colors, shapes, and sizes, you can tailor the crochet flower blanket to match your taste and preferences perfectly. You can create intricate designs which will remain fresh and lively for years. Preparing a Crochet flower blanket is quite simple and needs a few materials.
This craft is not only enjoyable and satisfying, but it also has numerous advantages that make it worth the time and effort. The process of preparing a crochet flower blanket is reasonable, which is its biggest advantage, and to make things easier for you, we have detailed a guide for you to ground your imagination into a perfect reality.
What is the Best Suited Pattern for Crochet Flower Blankets?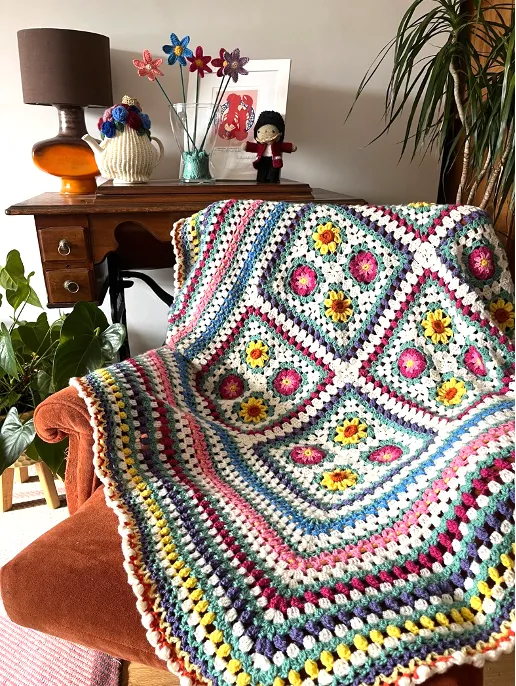 Patterns are an essential part of your crochet flower blanket. The pattern you choose will decide how the end result will look like. For a beginner, it would be best to go for basic and simple patterns instead of trying complex ones. You can start your tulips or daisies that are easy to create and do not require difficult adjustments. And once you have mastered crocheting, you can opt for complex flower patterns for your blanket.
But remember to choose a pattern that matches your hook and yarn size. Also, keep the stitch you will use for crocheting when you select your blanket patterns. For example, if you are selecting a bulky pattern, then you may need to adjust your hook and yarn according to your pattern.
Another important aspect you must consider while choosing your blanket patterns is the size of your flower blanket and pattern. A small pattern takes a few stitches and adjustments than larger ones. Also, choosing small patterns makes your crochet project easy, so you do not need to worry about complex adjustments and stitchings.
Step-By-Step Guide to Make a Beautiful Crochet Flower Blanket
The pattern and the correct sequence of steps are crucial when making a crochet flower blanket. It is important to follow the step-by-step process of the project to get the best results. Here are the steps:
Step 1: Inspect the Tools and Materials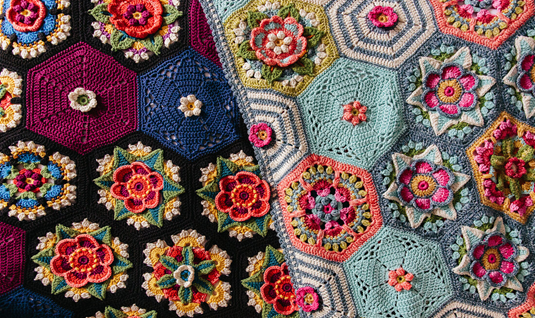 It is important to ensure you have all the necessary materials and tools before you begin crocheting. You will need a crochet hook, yarn in various colors, scissors, a tape measure, and stitch markers. Then, start by creating a foundation chain using your chosen yarn with perfect color, which should have 15 stitch loops.
Step 2: Create the Petals Carefully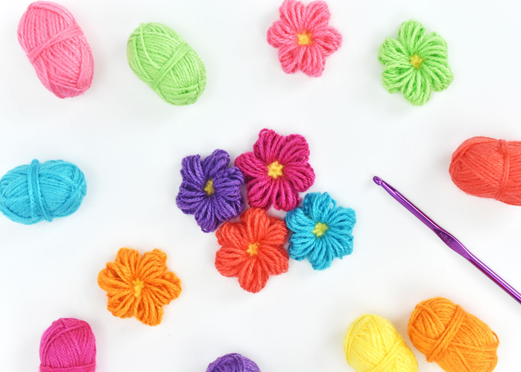 After finishing the initial chain, it's time to shape the petals of your flower in the crochet flower blanket. You must use a distinct color yarn, separate from the one used for the baseline, which will create a beautiful. Just make five double crochet stitches in each loop to create the petals. It will give the petals their form, which you can make in different sizes and colors. Once all five petals are complete, you can proceed to the next step.
Step 3: Add Your Stitches for Texture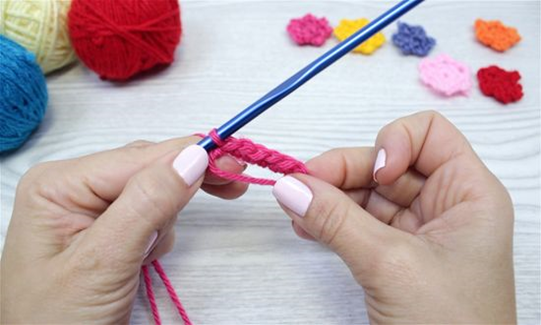 Once you have finalized the outline of each petal with color and pattern, you can improve the texture of your blanket. To achieve this, insert your crochet hook into an existing stitch and make a slip stitch. Repeat this process for making slip stitches to make the textured pattern in the entire petal. It will provide the flower blanket with a distinctive and textured appearance.
Step 4: Connect the Flower Petals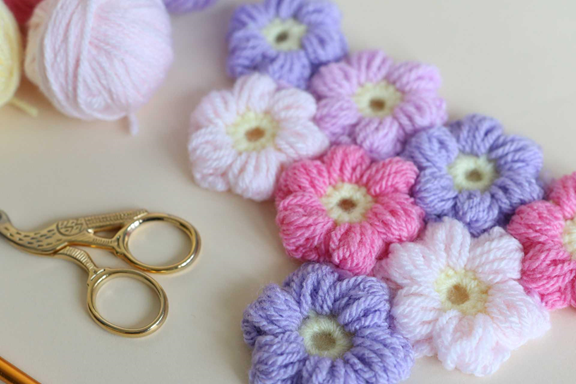 Once you have finished creating each petal following the above steps, it is time to connect them. To begin this process, create a chain of three stitches and then make a single crochet stitch into the top of the first petal. After this, make another chain of three stitches and create a single crochet stitch into the top of the second petal. Repeat these steps to arrange all five petals to connect them in a proper pattern.
Step 5: Final Touch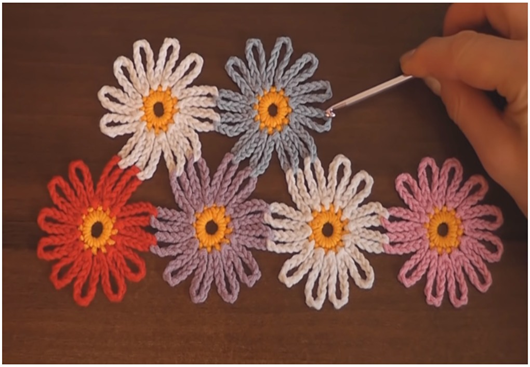 To complete your crochet flower blanket, crochet a round of single stitches to wrap up the edges carefully. Additionally, feel free to incorporate any additional decorations or details according to your choice. Once these tasks are completed, your flower blanket will be completed per your details. Following the above simple instructions will quickly make your beautifully created flower blanket a newly crafted masterpiece.
Things to Keep in Mind When Creating the Crochet Flower Blanket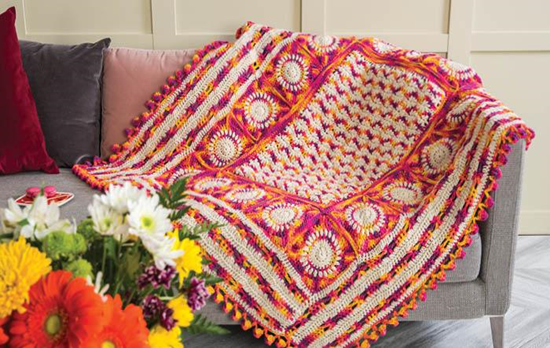 to remember key aspects when creating a crochet flower blanket. Let us discuss some of them:
Examining all instructions and patterns while creating crochet designs is important.
You must ensure you have all the required materials prepared and organized to start making the flower crochet blanket.
It is necessary to select the correct hooks according to the yarn weight to design the perfect pattern of the flower and petals. It is important because it ensures that your stitches will be in good shape and your blanket will have a beautiful and even appearance.
Maintaining a record of the completed stitches is important to have an even and similar design in the complete blanket. It will enable you to mark and correct errors easily and quickly.
It is important to take breaks and rest your hands at regular intervals while crocheting. There are chances of mistakes or poor-quality work because of excess tiredness.
It is important to remove any loose threads to minimize the amount of additional finishing work, which is necessary to bring uniformity and neatness to the crochet flower blanket.
How Long Does It Take to Make the Crochet Flower Blanket?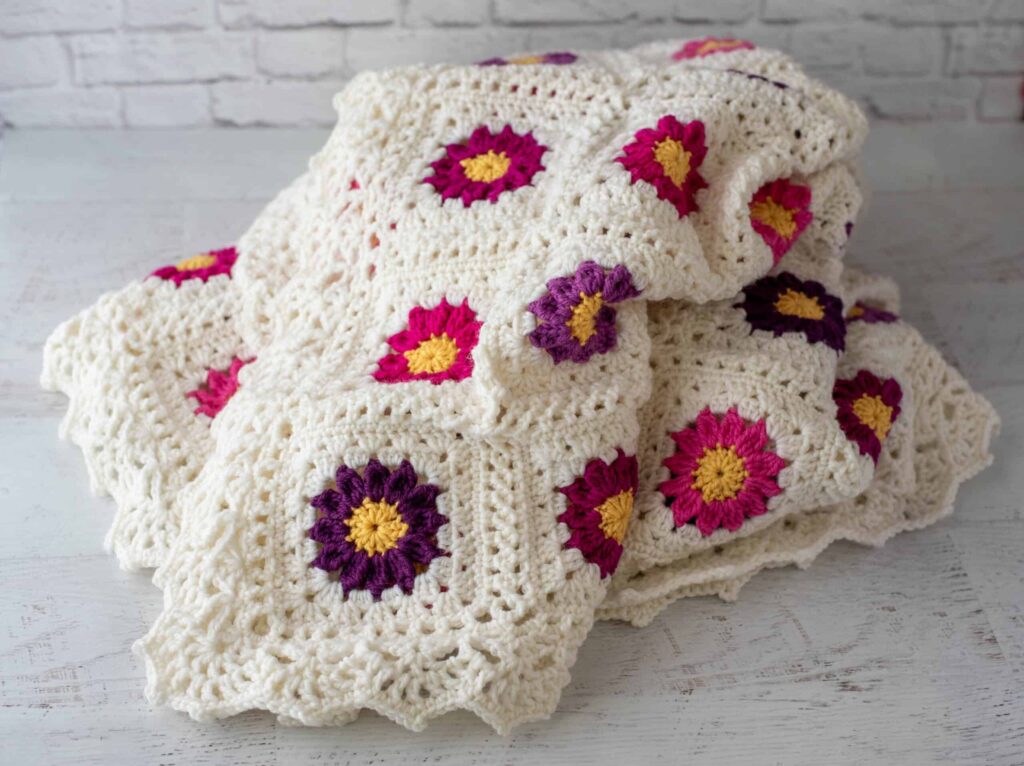 The duration to create a crochet flower blanket will vary based on the size and complexity of the design. Generally, larger blankets with sophisticated patterns will require more time to complete. If you're a beginner in crocheting, it might take several weeks or even months to finish a project of big size and difficulty. You can complete a flower-patterned blanket much faster once you are familiar with the techniques. It is also important to understand that each crocheter has different skill levels, so the time it takes for one person may not be the same for another.
To understand how long it will take to crochet a flower blanket, it is important to consider factors like the material yarn, the types of stitches involved, and the blanket size. Generally, yarn with a higher gauge or thicker weight will take longer to finish than yarn with a lighter weight. Also, some types of stitches take more time to create perfectly. Thus, it is important to research all types of stitches before crafting beautiful crochet flower blankets.
Additional Tips to Give Your Flower Blanket a Perfect Finish
Making a crochet flower blanket may be your hobby or a new venture to explore your skills. However, creating professional crochet blankets will make you satisfied. And here are a few ways you can create well-finished and professional crochet blankets-
1. Always Use Premium-Quality Yarn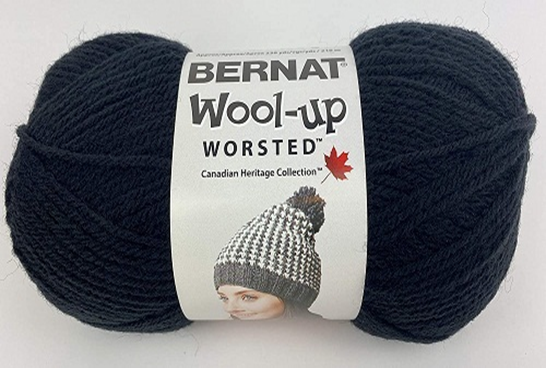 The first step to creating professional and well-finished crochet blankets is to use premium-quality materials. Using premium-quality yarn is a must to create beautiful and well-finished crochet products. Try OCD Bargain Premium Acrylic Yarn for your crochet blankets.
2. Begin with an Easy Pattern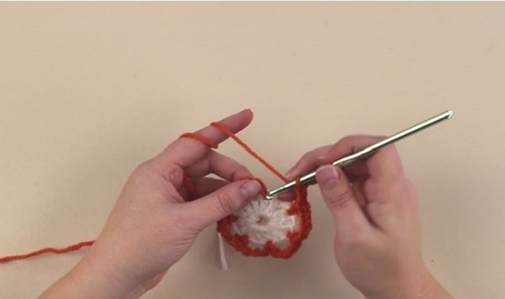 If you are a beginner, always choose easy floral motifs for your blankets. It will be easy to create them. And you do not have to perform complicated adjustments. And once you become a pro at crocheting, you can level up and try complex and large flower patterns.
3. Choose the Premium Quality Threads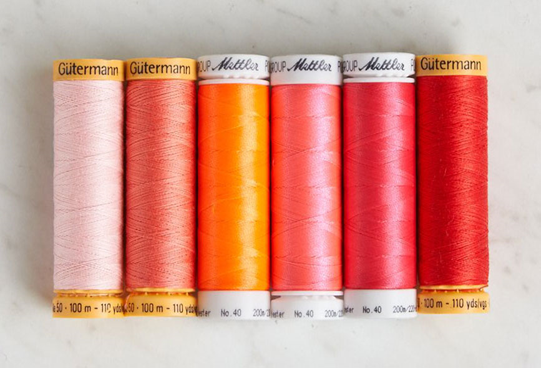 Also, choose high-quality threads for the stitching part to get a high-quality finish. Mandala Crafts Tex 135 Bonded Nylon Thread is best for switching or crocheting. When you use quality threads for your crochet blankets, they look professional and last longer.
4. Use the Blocking Technique Properly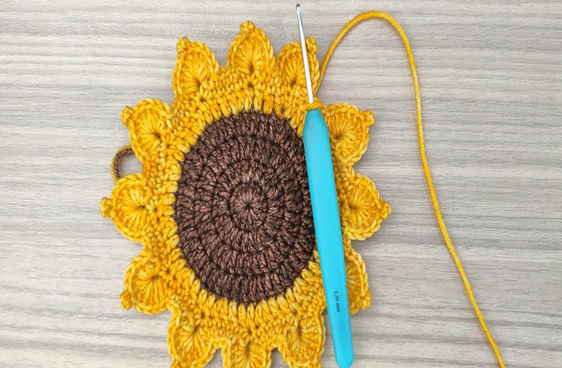 You must also use the blocking techniques properly to get the best results. It will make your crochet flowers well-formed and distinct. They appear more professional and well-finished with this technique.
Things to Avoid During Crocheting the Flower Blanket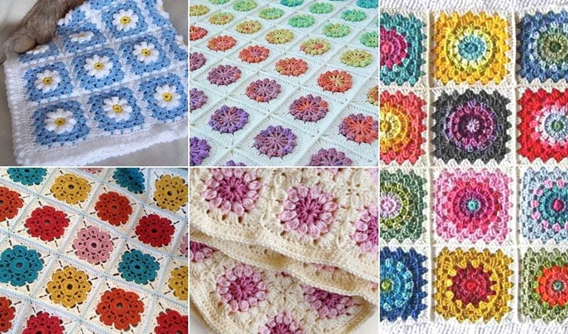 Several simple crochet flower patterns inspire beginners to create flower designs on their blankets. However, it is important to be aware of some mistakes to avoid while designing the crochet flower blanket. Here are some of the things to avoid:
To avoid errors because of wrong stitches, create simple crochet designs like single or double. These patterns have easy-to-follow steps to design the specific pattern.
While starting to craft the flower blanket, it is necessary to understand the pattern of the crochet design. It will give you a brief understanding of crafting the design and getting the final product.
It is important always to check the size of your gauge when starting to design. It will ensure regularity in all your patterns on the blanket and avoid errors because of incorrect dimensions.
Use a stitch marker to keep track of your position within the pattern and avoid any mistakes in placement.
To avoid position errors in the designs and keep track of your progress in the specific pattern, it is necessary to use a stitch marker.
It is important to make color changes identically throughout the crocheting to get a constant appearance for all your flowers in the blankets.
Conclusion
Getting the skill to crochet a flower blanket is quite easy to learn. It can appear difficult initially, but this crochet blanket can be completed in minimal time using the right tools and materials.
When creating the flower blanket through crocheting, it is necessary to use a high-quality, suitable thread to fix and connect the flowers. In addition, to design a beautiful and impressive product, it is important to craft crochet designs with an impressive and professional look.
Examining and learning the complete flower pattern while starting the project is advisable. You must perfectly measure your gauge and use a stitch marker.
Moreover, consistency in the design, pattern, and size is necessary to match the base colors and flowers. In addition, it is important to follow the proper safety precautions to maintain the correct tension to stretch the yarn, which secures the crochet hook and keeps the designs interconnected in the crochet flower blanket.
Frequently Asked Questions
How to Create a Puff Flower in Crochet?
To make the puff flowers, place the hook into the 4th chain from the hook and pull the yarn to create a circle. Then, yarn over and insert the hook into the same spot, yarn over again, pull the yarn through, and pull it up to match the height of the stitch. Repeat this process to create the desired design.
What is the Simplest Flower You Can Add to Your Crochet?
The crochet Poppy pattern is the easiest flower design to make using crochet. These flowers are both beautiful and effortless to create. You can use various colors of yarn for the centers and petals. You can use yarn of any weight according to your preference. Selecting the correct size crochet hook for your chosen yarn is necessary.