It is always fun and exciting to welcome our amazing creators with another tutorial guide on how to DC2TOG (Double Crochet two together). After getting your hands on various crafting projects, this is a significant technique to master.
We intend to explain the DC2TOG technique to both the beginners who are about to initiate their first project and the experts who are planning to enhance their crafting skills to a new horizon.
You will learn the way to yarn over and how to perfect your stitches to give your project the best look. The hook insertion and other required aspects to achieve all you want will be detailed to you so that your crochet becomes flawless.
So grab your crochet hook and yarn and create a masterpiece.
What is DC2TOG (Double Crochet Two Together)?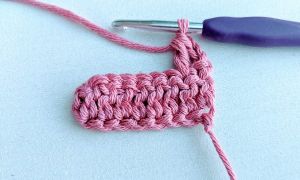 Double Crochet Two Together, or DC2TOG, as people use it, is a significant technique used to crochet. This technique helps in reducing the stitches in your work while still keeping the established pattern preserved. Even if you wish to give an angular or curvy look to your crochet pattern, this technique of Double Crochet Two Together provides the needed assistance. When you master this technique, you will be able to decrease the stitches in your pattern, making it even more precise.
The skill of shaping the crochets begins with this method. The DC2TOG makes it possible to create the curves, angles and shapes that give your projects life, no matter if it is clothing you are working on, accessories, or even complex pattern crocheting. DC2TOG is also used in a number of Crochet Techniques. This method gives the designers the flexibility to explore new depths in their works, whether using conventional patterns or complicated designs. The method will provide you with endless creative possibilities for crocheting that you haven't yet visited.
Essential Points to Adhere Before Learning Double Crochet
If you are learning how to do the Double Crochet techniques, then you must also have a concrete foundation of basic crocheting steps so that you learn how to do DC2TOG easily.
You must have a good sense of Slip Knot and Chain Stitch. These are the basic crocheting steps, so you must master these first. You need the Slip Knot knowledge to insert your yarn into the hook. Also, the chain stitch is the basis of the foundation step of many crochet works.
A good introduction to the Single Crochet technique will provide you with the knowledge you require for learning yarn overs, hook insertions, and other stitches that you need to perform complex stitch patterns.
To get even and uniform stitches and patterns, you should ensure proper tension. You must develop for yourself a consistent and comfortable way to hold the yarn and tension it while you crochet.
To try other different patterns for crocheting, you must also learn the various crochet patterns, be familiar with them, and have a good knowledge of the abbreviations used for stitching techniques and others. This will help you while you follow instructions for crocheting.
Experiment with different stitch locations for the hook. To work on stitches like the Double Crochet and other complex stitches, you will need to have this ability.
Many crochet stitches, including Double Crochet and others, employ a fundamental technique called the Yarn Over. It's crucial to have this part down before you go on to do stitches, having more intricate patterns.
Maintaining the proper height while changing between the stitch rows requires an understanding of how turning chains are used and how one can manipulate them.
Learn to work with rows of stitches, how to turn your project at the end of each row, and how to begin with a new row with proper chain turning.
When you are able to master these basic techniques, you need to crochet; other complex techniques like Double Crocheting and DC2TOG won't feel very difficult for you to work out. Just practice these important requirements well and make your movements smooth so that you never face any difficulty in learning a new pattern or another better, difficult stitch.
How to Do DC2TOG (Double Crochet Two Together)?
While shaping your crochet work, following the DC2TOG technique does the required work. This technique will maintain your crochet pattern while decreasing the stitches in it. You can get a hold of your yarn, which can be of any color of your choice and project requirement, and your crochet hook to do the stitches.
We will suggest you keep waste yarn material with you before directly using the technique for your project. Yarn and Crochet Hook are the two most crucial aspects of any crochet project that you will be required to have to proceed with the making of this timeless art. So, without wasting much of time, let's get started with the detailed steps right away.
Step 1: Yarning Over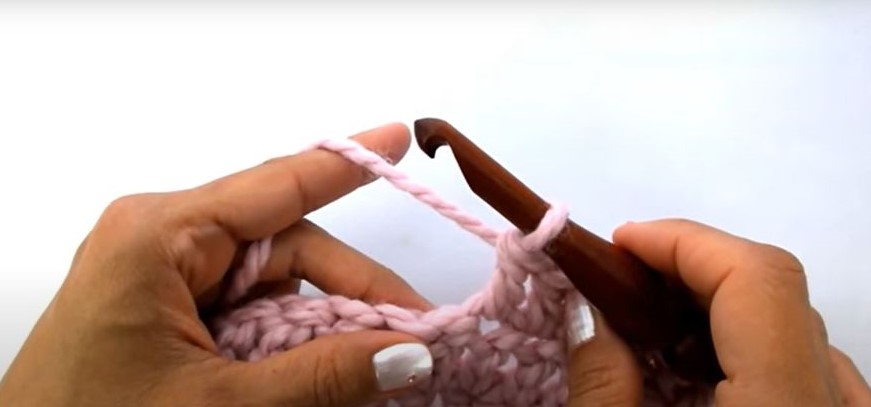 To initiate your Double Crochet Two Together technique, you will have to start with yarning over. However, before that, you should first choose the two stitches where you would like to work the DC2TOG.
To do the yarning over or YO, you need first to use your non-dominant hand to hold the working end of the yarn you selected to crochet.
Now keep a note of the directions, and from the back to the front, cross the yarn over the hook.
Step 2: Inserting the Hook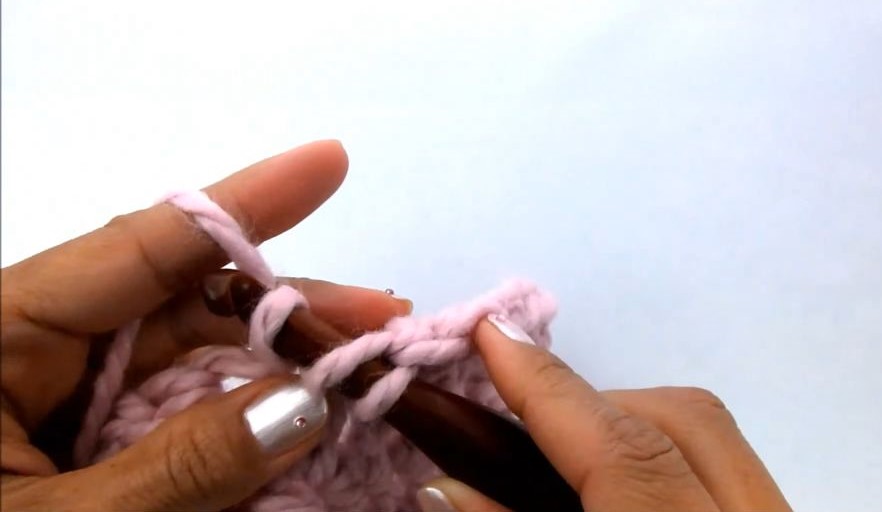 The next thing you need to do after yarning over is inserting the hook. So grab your hook and insert it into the desired stitch in your crochet pattern where you would like to make the DC2TOG.
With your hook, pull the yarn through the stitch with three loops remaining on your hook.
Step 3: Proceed for the Yarn Over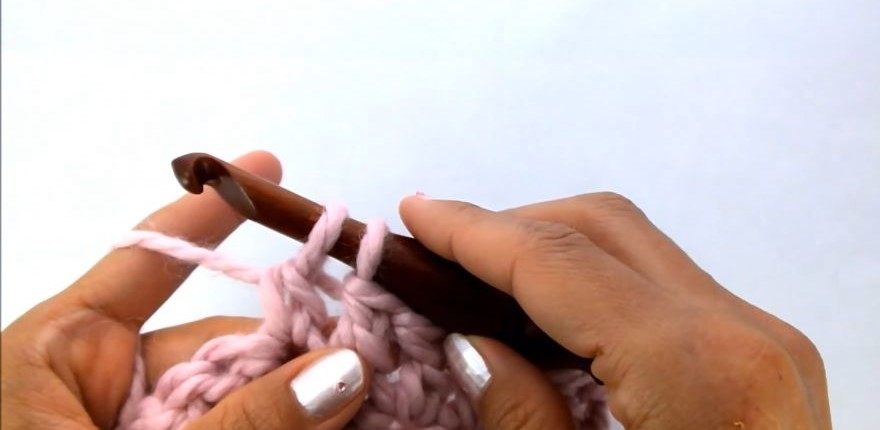 After the insertion of the hook, you need to yarn over and pull through. Yarn Over (YO) again as you did before, and then pull the yarn through the initial two loops present on your hook.
This will now provide you with the remaining two loops that you will find on your hook.
Step 4: Repeating Yarn Over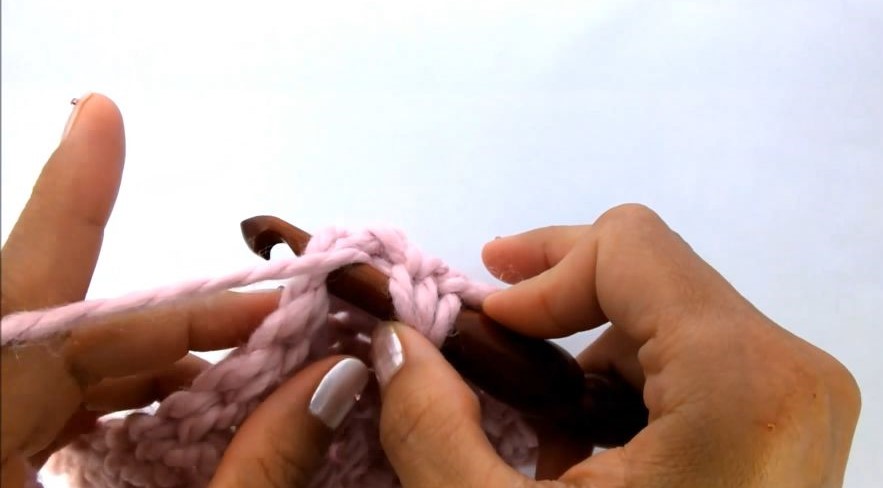 Do the Yarn Over again, and later, insert your hook into the next desired stitch. YO, and then use your hook to pull out the yarn through the stitch.
This will now give you four loops on your hook. Now yarn over and pull it through the initial two loops on the hook. You will further be left with three loops on your hook.
Step 5: Pulling the Yarn Through the Loops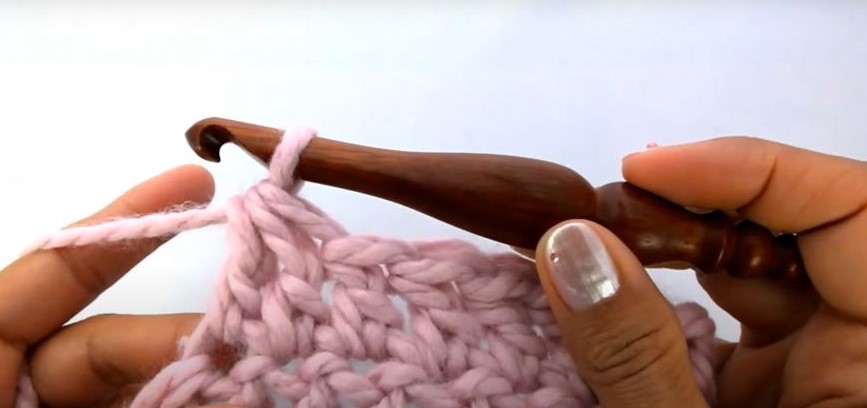 For one last time, Yarn over again. As you now have three loops remaining on your hook, pull the yarn through all these three loops.
This will complete your DC2TOG or Double Crochet two together, and after that, you must continue with your pattern. You may use this technique in your desired pattern anytime you want to reduce the number of stitches without disturbing your pattern.
Important Instructions for Double Crocheting Two Together!
When you carefully follow the detailed steps discussed above for Double Crocheting Two Together, you will be able to achieve the desired pattern. However, there still might be some errors that are capable of destroying your perfect pattern. So, keep in mind some significant instructions while you do DC2TOG.
To make sure that your crochet work is consistent, keep the tension constant throughout the stitch.
To prevent errors and to make sure your pattern is maintained, occasionally keep a count of your stitches.
Prior to incorporating DC2TOG in your primary crochet pattern, practice the technique first on a not-required yarn piece.
Avoid skipping on the first Yarn Over before you insert the hook. You won't achieve the desired pattern if you miss this important step.
Ensure that you do not pull the yarn too tightly. Be careful and slow, as tight pulling may provide you with some uneven stitch patterns.
Be aware of your stitch positions every time you insert the hook; this must be done to avoid uneven stitches and patterns.
Also, keep in mind that perfection is never achieved in just one go. You need to practice, and you need to practice hard to get that perfection, so don't feel down when you fail in your initial tries; there is enough time to perfect your stitches.
Implications of Dc2Tog
You now know the technique to do Double Crochet two together, but are you aware of all of its implications? Well, you can get some ideas here to start up your crochet project.
1. Fashion Accessories
The DC2TOG method can be well used to shape the edges of accessories like hats, scarves, shawls, and more to create curves and to keep the stitches intact.
2. Lace Patterns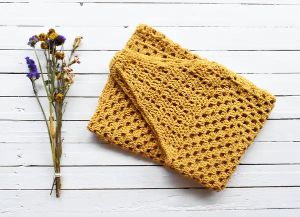 To make the intricate, complex, and delicate designs of laces in your crochet project, the DC2TOG technique can perform wonders. If you, too, believe that lacework enhances a project's elegance, then do try using it.
3. Garments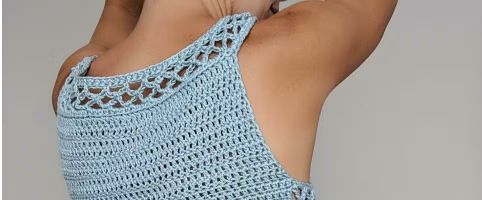 One of the common uses of this technique is to shape the garments as per the desired pattern. Your sweaters, cardigans, and other garments can be shaped using it when you use DC2TOG to create the necklines, armholes, waists, etc.
4. Curved Designs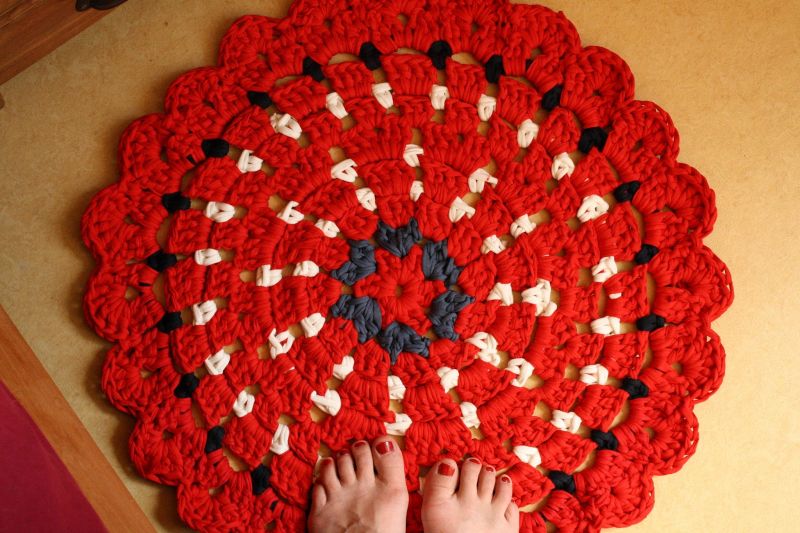 If you are creating a circular or round project design, then you must definitely have the required knowledge of the Double Crochet Together technique. This can be used if you are making rugs, pot holders, home decorations in round shapes, etc.
5. Stuffed Toys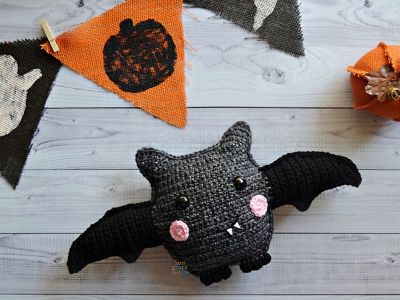 If you are to make stuffed toys for the little ones in your home, then this technique will help you complete your project in a tidy way. To get a neat and polished look, DC2TOG gives you the work while helping to provide well-defined curves and contours.
6. Texture to Your Patterns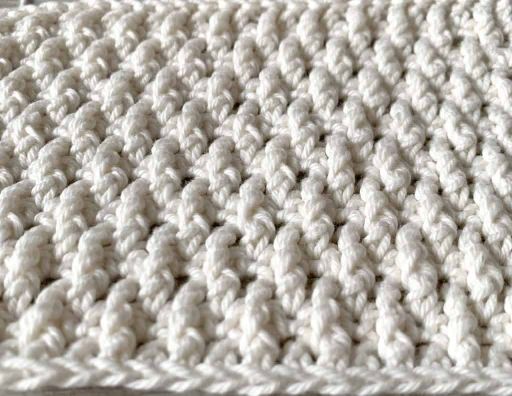 Some projects require various textures and designs. So, if you are creating an artwork that has a great number of textures you need to make, then the Double Crochet Two Together technique has proven to be very helpful for such crafting.
7. Clean Edges And Borders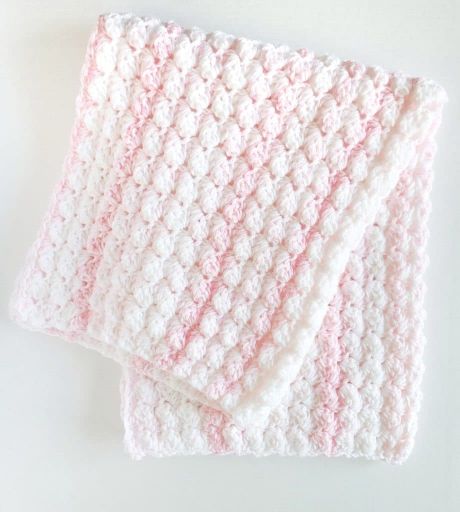 This technique of Double Crocheting two together skillfully handles the changes in the stitch height by alternating between higher stitches like treble and single crochets. The method also produces an elegant edge finish, still preserving the pattern well. The technique is perfect if you need smooth transitions and well-defined boundaries.
If any of your current projects require the same stitch pattern, then go through the steps discussed above, which is a complete guide on how to do Double Crochet Two Together and use it well in your work. And if you ever create an antique design, then do share it with others.
Wrapping Up!
To finally wrap up our detailed tutorial guide, just be aware that learning the DC2TOG stitch technique equips you with a very significant crochet method that will provide you with the ability to create numerous projects with limitless ideas.
This is a required technique to enhance your crafting project and make it stand out among others. As you learned the DC2TOG now, you will be able to make slick reductions while still upholding your pattern.
You can now use this technique for experimenting with different garments, accessories you will be creating, and all other projects you wish to complete now.
All those complex stitch patterns you have been hesitating to try first can now be created once you master this technique. Now, it's your turn to create a mesmerizing pattern that will get you all the love and appreciation.
Frequently Asked Questions
What Is Half Double Crochet2Together?
A crochet decrease technique is called half double crochet two together. The technique works very well for creators who are making complex stitch patterns and want to reduce the number of stitches in their projects. People follow this method to give their work a clean, tidy look.
How to Half Double Crochet2Together?
Pull up a loop after yarning over, hooking into the stitch. Now yarn over, insert your hook into the stitch next to it, and draw a loop. Pull up all the loops on your hook and then yarn over. This will combine two stitches into one to give the required shape to your crochet work.
What Is Half Double Crochet2Together Cluster?
For texture and shape in their crochet work, people use the half-double crochet two-together cluster technique. With this method of stitch reduction, distinctive patterns are created that have a clustered appearance. This makes your work more visually appealing. This technique is used if you wish to create complex patterns.
How To Double Crochet2Together Cluster?
The first step is to yarn over, place your hook into the designated stitch, and draw up a loop, giving you three loops on the hook. Two loops will be left after you yarn over once more and draw through the initial two loops. Yarn over again, and you will have four loops on the hook. Insert your hook into the next desired stitch. Repeat the procedure for your desired length.