If you are bored of monotonous crochet designs and are looking for a different way to add unique character to your projects like blankets, sweaters, tops, or even handbags, but even after experimenting a lot, like adding decorative items to your project, you still feel that something is missing, then this crochet ruffled edging is for you.
It is a popular design technique that adds significant value to any project. Many people have used it in their projects and have achieved stunning results.
Now that you are curious about crochet ruffles edging and how to add one to your project, don't worry, as we have brought a detailed guide for you that will provide you with each piece of information.
You will fall in love with the process and will definitely love to add lots of crochet edging to your projects.
What is Crochet Ruffled Edging?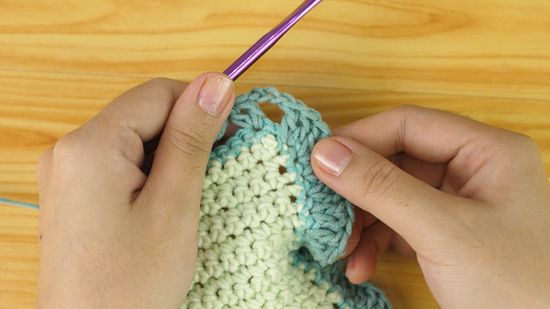 If you want to make your artistic piece of crochet DIY project turn out well, you should certainly go for crochet ruffle edging, as it adds a unique dimension to your project.
It makes a blanket or top, whatever you are making, look fluffy and more attractive. Crochet ruffle edging makes use of single, double, or triple crochet stitches that serve as a good finishing pattern for a variety of projects.
Another interesting thing about crochet ruffle edging is that while working on it, you will not feel it is a hectic and tedious process; instead, you will enjoy it. To create a crochet edging pattern, you need to work on a single stitch and then add multiple stitches to that single stitch. This gives a ruffle-like pattern.
Therefore, you can say that crochet ruffle edging involves crocheting multiple stitches in a single stitch that makes something different in any project.
Material Required for Crochet Ruffled Edging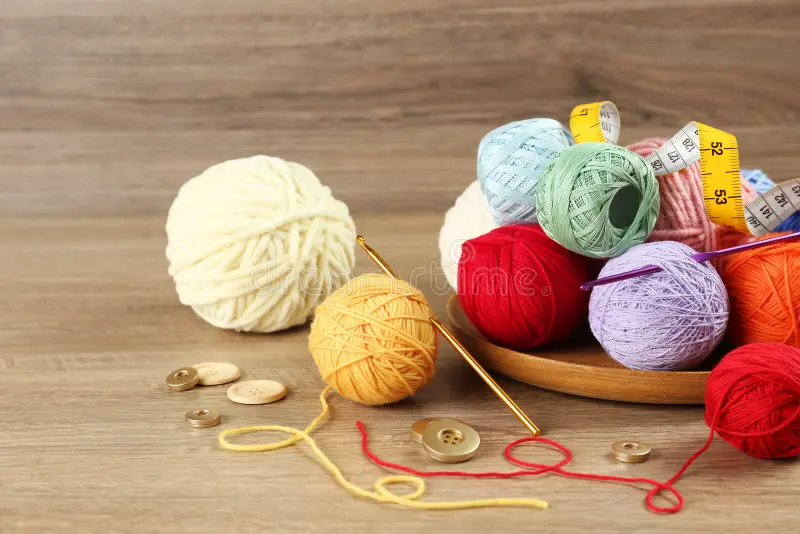 If you are already working on a project, then to make the ruffle edging, you do not need extra material. And if you are planning to make the edge using this same yarn, then there is nothing extra you require. Therefore, we can say that you need the following three things to create a beautiful edge for your project. These three things include yarn, a hook, and a pair of scissors. The yarn can either be of the same color or a different one, depending on your choice.
How to Make a Crochet Ruffle Edging?
The procedure involved in making a crochet ruffle edging is very simple and can be completed with a few minimum steps. Below are the steps mentioned that will help you create your version of an aesthetic and stunning crochet ruffle edging.
Step 1: Ensure that All the Edges are Even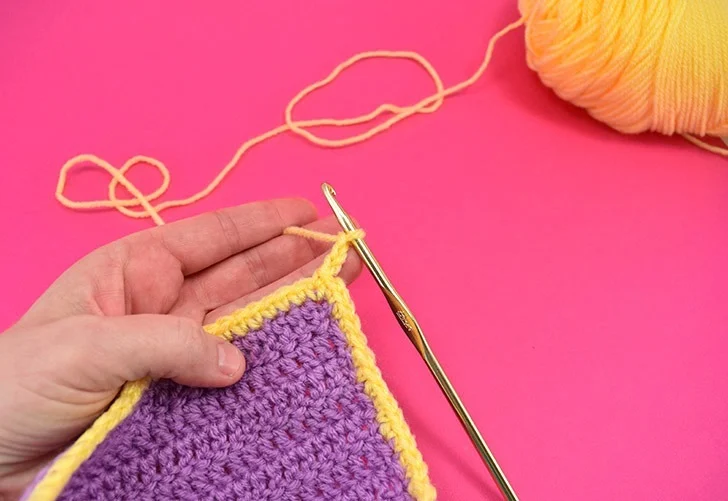 It isn't a mandatory step. But if you notice that the edges of your crochet projects are uneven, then you should first single-stitch all the edges to achieve a smoother finish. Then, you can proceed with the other steps.
Step 2: Chain Three Stitches in the Last Row Where Your Pattern Ends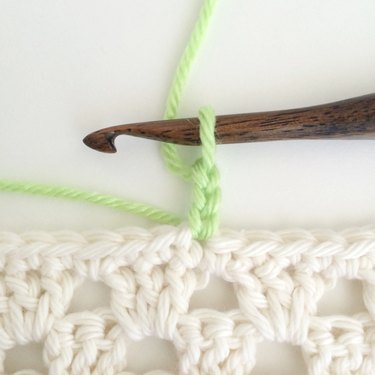 When working with a crochet ruffle edging, the last row of your top blanket or skirt, whatever you are making, becomes the first one for the ruffling pattern. So, to begin with crochet ruffled edging, you first need to change three stitches in the last row of the previous pattern, then flip over and start working.
Step 3: Double Crochet 5 to 6 Stitches in the Next Chains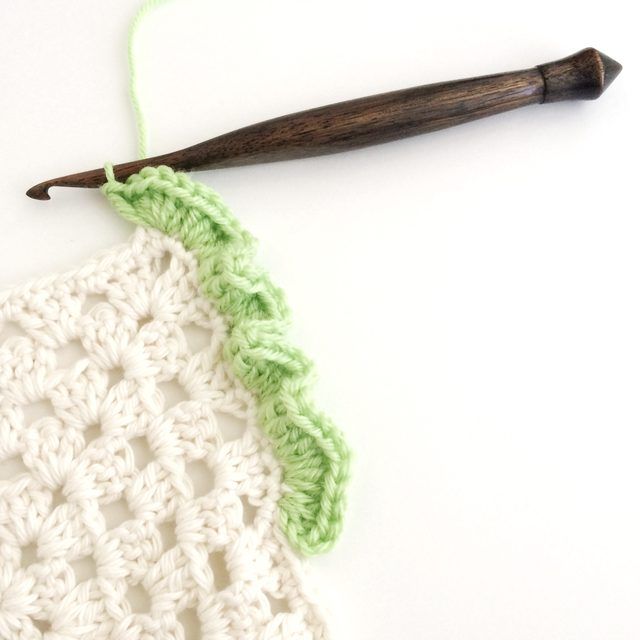 To make dense crochet ruffle edging, you can start by making 5 to 6 double crochet edgings in each stitch. This will give you a very dense and heavy edge. However, if you are looking for a light and very simple pattern, then you should go for 3 to 4 crochets in each stitch.
Step 4: Repeat the Procedure until You Reach the End of the Row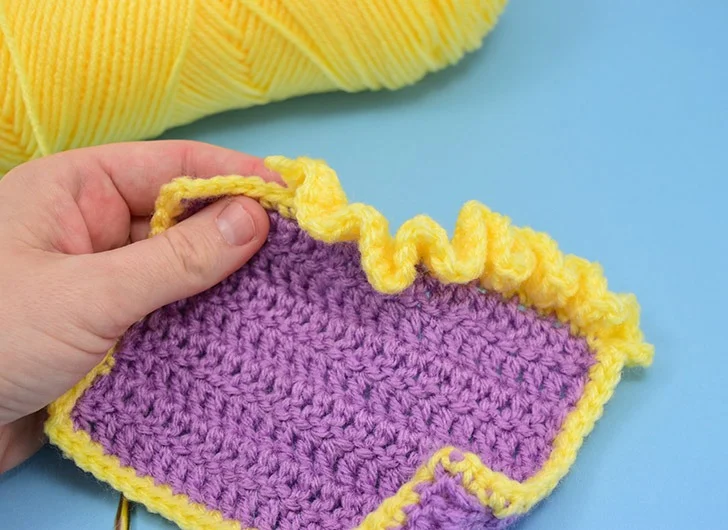 You need to double-crochet the number of stitches you used for the first chain until you reach the end of the room. Once you are done working on the pattern, you will observe an alluring crochet ruffle edging. For a dense appearance, you can always add more than one row to your crochet project.
Step 5: Secure the Pattern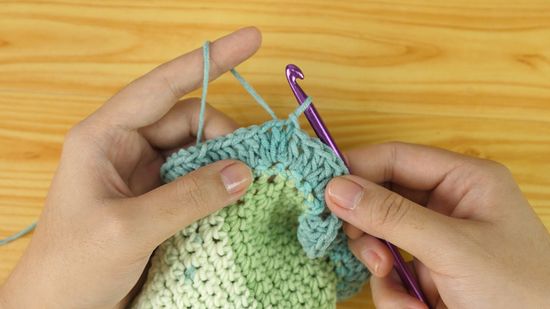 This step should not be omitted. It is equally important as the other steps involved. Once you have reached the end of the row and completed the ruffle edging, you must secure the pattern using a single stitch or any other desirable stitch. And you are done.
It sounds a little unbelievable. Right? But don't worry, you will soon believe it when you follow the procedure. So wait no further, grab all the essential material, and start working. Moreover, when you work on large projects like blankets, working on one particular pattern can be boring. To avoid this, you can mix and match. Mix and match means that you can add four double crochets in one stitch and then five or six stitches in another stitch. Repeat this procedure for the entire blanket, and you will be amazed by the final look.
Other Stitches for Crochet Ruffled Edging
The above procedure involved using double crochet stitches to make a crochet ruffle edge. However, you don't need to stick to one particular kind of stitch for your project. The ruffled edging is not limited to the double crochet stitch. You can always experiment to achieve a desirable look. If you are looking for some more ideas, here are a few more stitches you can consider for your next project.
Single Stitches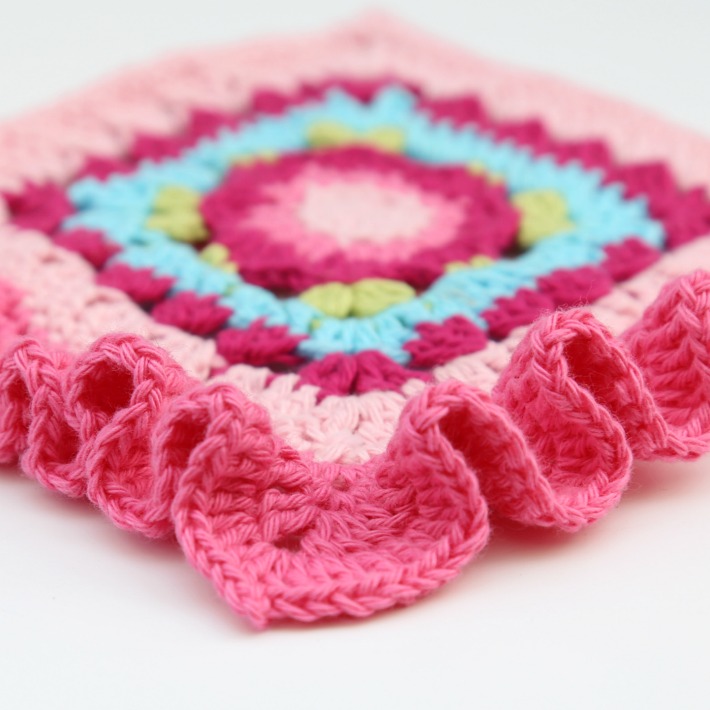 The easiest and most basic ones are single stitches. Even if you are a beginner and want to try crocheting ruffled edges;- you can start with single stitches. These stitches can be used to make an attractive border and enhance the look of anything basic. If you are using a different color border, then you can use single stitches. Moreover, if you want to draw people's attention towards the border, then you should go for single-stitched crochet ruffled edging. These edges are the most dense of all the other stitches available. The finishing of the single stitched crochet ruffled edging is also considered to be the smoothest.
Treble Crochet Stitches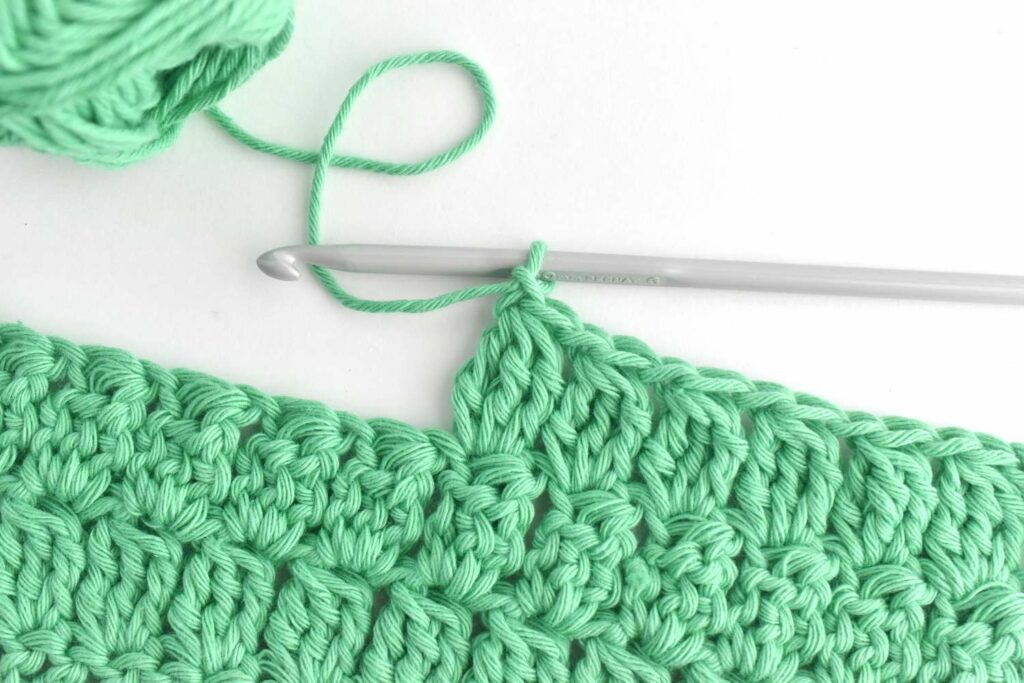 Treble Crochet stitches are another beginner-friendly stitch that you can use to make your blankets, tops, or any other project more attractive. These stitches are repeatedly used to create stunning designs that are widely appreciated. These stitches are also known as triple crochet stitches. The working technique is almost identical for all the stitches. If you are looking for a border that will give a wavy pattern, then you can give treble stitches a try.
In addition to this, since they are all tall, they can cover more area than a single or double crochet stitch. Therefore, we can say that you get a broader border if you use these stitches. Treble stitches are also considered the most efficient stitches, as they use the minimum amount of yarn when compared to a single or double crochet stitch.
Advantages of Crochet Ruffled Edging
Crochet ruffled edging undoubtedly has many advantages. It not only elevates the look of your project but also has several other advantages. A few of them are listed below.
Adds details to the project: If you are looking for a unique way to enhance the look of your project, you should certainly go for crochet ruffled edging. Many people use it to achieve attractive results.
Ease of customization: When working with crochet ruffled edging, you can customize the project as per your preferences. For example, you can select a contrasting color to develop a sharp contrast or select a yarn of a similar color for a seamless look.
Versatility: The crochet ruffle pattern can be used for several projects to add a unique outlook. From a basic crochet top to large blankets, you can add this pattern everywhere as per your preferences.
Boosts your creativity: When you work with ruffle patterns, you come across a new kind of stitch that helps you boost your creativity and learn new things.
Gives a finished touch: Adding a crochet ruffled edging gives a sense of completeness to the project it is added to. If you find something missing in your project, then do it without any second thoughts in your mind.
Things to Keep in Mind While Working on Crochet Ruffled Edging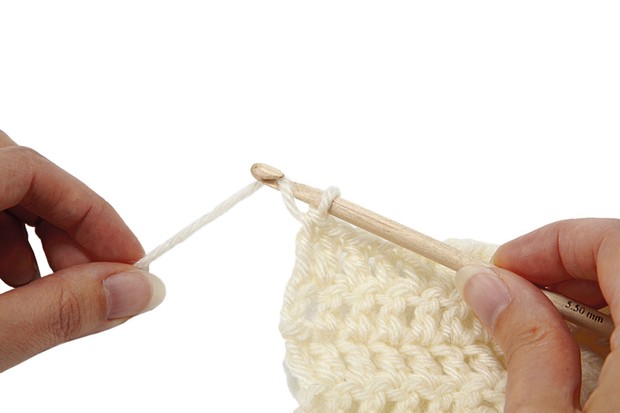 Be careful with the stitches: Since crochet edging involves working on stitches, you should be careful while picking the stitches. Ensure you do not skip any stitches, as this will spoil the pattern, and you might have to work on the entire row again.
Keep a count of your stitches: As you know, you will get a definite pattern when you add a certain number of stitches while going for a ruffle edging. Therefore, make sure that in each row, you have the same number of stitches; otherwise, this might also affect the look of your project.
Select a yarn that compliments the pattern: To achieve a uniform pattern throughout your project, always select a yarn of the same quality and density as your main project. If you select a yarn that has a different density, then there are chances that the edging won't remain attached for a longer time.
Always make the edging according to your project: While working on the crochet ruffled edging, always add the stitches according to your project. It should not affect the flexibility of the main project. For example, if you add ruffle edging to a top, you should use lighter ruffles. On the other hand, when adding edging to blankets, you can always add dense patterns.
Takes Less Time: Yes, that's true. If you are working on small projects like scarve tops, then you can easily add edging within minutes. When working on large projects, if you are consistently working on the project, then the work can be completed within a few hours.
Conclusion
If you want to elevate the look of any basic crochet design available to you, you should certainly add crochet ruffled edging to it. This will instantly elevate the look of your project, making it more attractive than before.
There are three basic patterns that you can use to add a stunning look to your DIY project. Even if you wish, you can add unique characteristics to any old wearable or blanket made of crochet. To highlight the pattern, you can experiment with the color of the yarn.
More experiments can be done with the pattern of the ruffle edges. And don't limit your creativity here only. You can experiment as much as possible. So what to wait for?
Add an interesting touch to your project by giving it a wavy and flared pattern using the crochet ruffled edging that amazes everyone with your creative skills.